Updated on February 18 2014
While Taipei is known for its endless shopping and great food, Taiwan has so much more to give in terms of tourism and culture. For those who have been to Taipei might want to head to Kaohsiung this time round, the second largest city, is also known as the harbour capital of Taiwan, being the largest seaport of the country.
Kaohsiung, just a little less than two hours away from Taipei by train, may not necessarily have all the shopping craze the latter provides. But if you're game for some fantastic sight-seeing and living like a local for a few days, this is definitely the place to be.
We check out where you can stay, eat, visit and shop in Kaohsiung, Taiwan.
Where to stay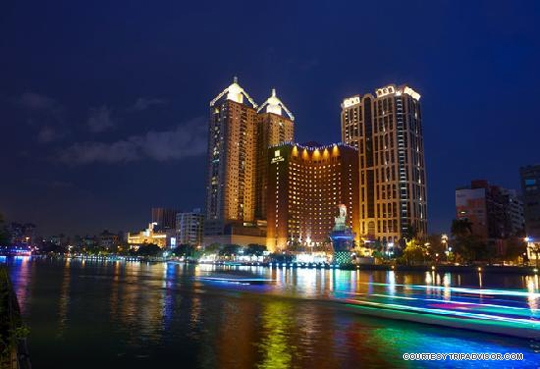 Request for river-facing rooms for magnificent views of the Love River and Kaoshiung Harbor.
The Ambassador Hotel Kaohsiung sits at the Love River bank, also known as Taiwan's "La Seine", providing a scenic close-up of the river, where you can truly immerse in the atmosphere of this waterfront city. What we love about the hotel is how you can sit by the open-air cafe and just appreciate the dazzling lightscribe bridge, or take a river tour on their boats.
A total of 453 guest rooms, six restaurants, 19 multi-function banquet halls, outdoor swimming pool, gym, spa, business centre and gift shops provide an all-rounded stay for any guest.
Ambassador Hotel Kaohsiung, No.202, MingSheng 2nd Road, Kaohsiung City,Taiwan, R.O.C., +886 (7) 211-5211, www.ambassadorhotel.com.tw
Where to eat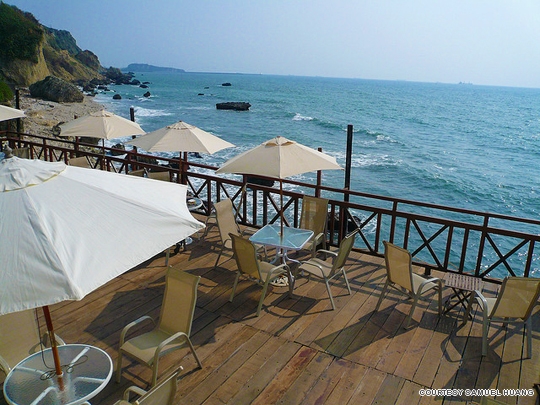 As the name suggests, Escape 41 is a place where you can get away from the usual city buzz and catch a breath of fresh air, with beautiful scenery to match.
Fresh seafood is the way to go, naturally, in Kaohsiung, being the seaport that it is. There are numerous seafood restaurants along the main street of Cijin Island, perfect for big and small group of friends to order several dishes to share. You can check out Flavor of the Sea Restaurant and Riverside Sea Food Restaurant, just to name a few.
Since you're in Kaohsiung, travel to Escape41, right behind Zhongshan University, to get away from all that hustle and bustle for a romantic sunset dinner for two. The huge terrace area allows for a classy outdoor setting at Escape41, which serves western cuisine.
Night markets are also fairly popular in Taiwan, so be sure not to miss Kaohsiung's Liouhe Night Market for some delicious treats authentic only to the country.
Flavor of the Sea Restaurant, #75 Miao-chien Road , Cijin District, Kaohsiung City, +886 (7) 571-1861; Escape41 Restaurant & Bar, 41-2,CaiShan,Gushan District,Kaohsiung City, +886 (07) 525-0058, www.haskellco.org
Where to shop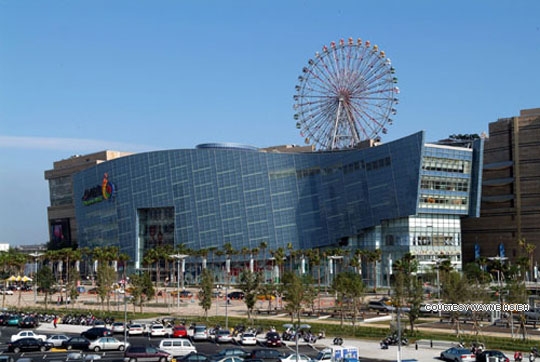 Dream Mall is the largest shopping mall in Taiwan (as well as East Asia), where the Kaohsiung Eye (or Hello Kitty Ferris Wheel) lies.
When you're visiting Kaohsiung, you've got to visit Dream Mall, just for its sheer size (largest in Taiwan and one of the largest in Asia). Head to the top of the building where Dream Mall's Ferris Wheel of Hello Kitty & Sanrio Friends lie, exclusively in Taiwan, for a view of the cityscape and a view of the harbour. Stay till the night for the lights show.
A total of 12 levels provide a one-stop shop for anyone, including a cinema, banquet hall, Daiso Department Store, high-end fashion brands, gourmet cuisines and even home and living equipments.
Dream Mall, No. 789, Zhōnghua; 5th Road, Cianjhen District  Kaohsiung City, Taiwan +886 07 973 3888

Where to visit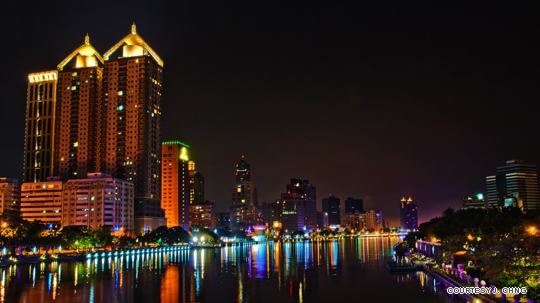 Kaohsiung night view along the Love River
As we've mentioned earlier, the Love River (or Ai He River) is perfect for couples, whether you choose to stroll or cycle by the river bank, or take a boat down the river to check out the nearby city structures, such as the Holy Rosary Cathedral, Kaohsiung Bridge and Kaohsiung District Court.
Then there's the Dome of Light, created by renowned artist Narcissus Quagliata, situated at the Kaohsiung MRT Transfer station for the Red Line and Orange Line. It's the world's largest public art display made from individual pieces of coloured glass. Taking four years to complete, the dome tells the story of human life via four chronologically arranged themes.