Now that you've seen part one of our product highlights during CES 2013, here's a list of another three more stunning electronics that we just couldn't resist to share.
6. Panasonic's 20-inch 4K tablet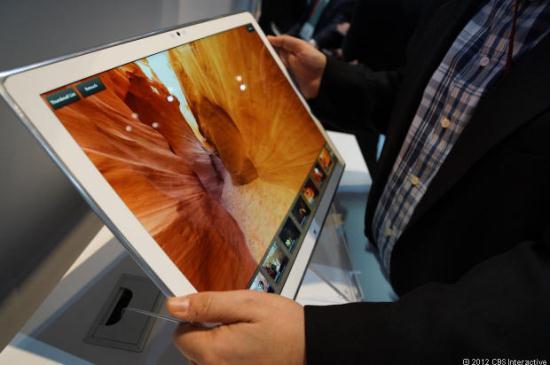 Photo Credits: Josh Lowensohn (CNET)
Seems like 2013 is the year for 4K. This Panasonic Windows 8 prototype, targeted at business professionals and designers, allows for editing and sharing efficiently with its multi-touch panel and high resolution digital stylus. At 20 inches and 2.4 kilograms, it may seem a little huge to be carried around, but we're pretty impressed by the high screen resolution. After all, it's still a prototype.
7. Samsung's 85-inch Ultra HD TV 85S9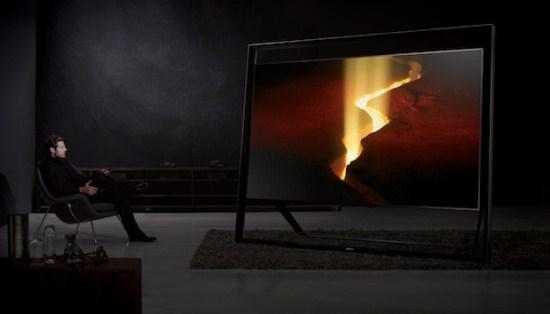 If you thought that LG's 55-inch OLED TV was pricey enough, you might want to check out Samsung's 85-inch UHD TV 85S9, now up for pre-orders at a whopping US$38,000 in Korea. What can we expect out of this 85-inch goodness of a screen? 4K resolution, built-in 2.2 channels speakers, quad-core CPU and a Precision Black Pro LCD panel. 
8. Huawei Ascend Mate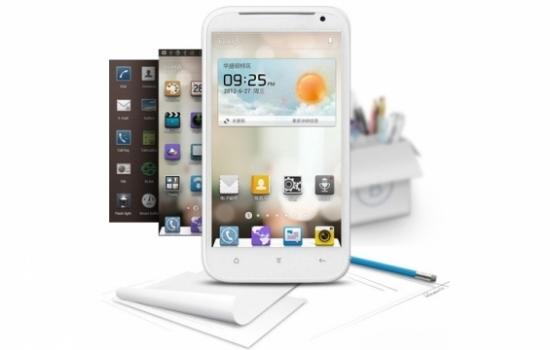 Definitely a strong contender to Samsung's Galaxy Note II — Huawei's Ascend Mate will be the smartphone-tablet hybrid with the largest screen in the market at the moment at 6.1 inches. The Ascend Mate runs on Android 4.1 Jelly Bean, with a display resolution of 1280 x 720 pixels. But would you really be keen on using such a big smartphone? We'll just have to wait and see.