One of our product highlights mentioned during CES 2013, Sony Xperia Z is the brand's latest flagship smartphone and there's definitely a reason (or two) why this launch will give some of the best phones in the market a run for their money.
Just a little more than a month ago, Sony has launched its Xperia V, the first smartphone by the brand to have Near Field Communications (NFC) technology, with the highest level of water resistance found in a phone as well, up till the launch of Xperia Z of course.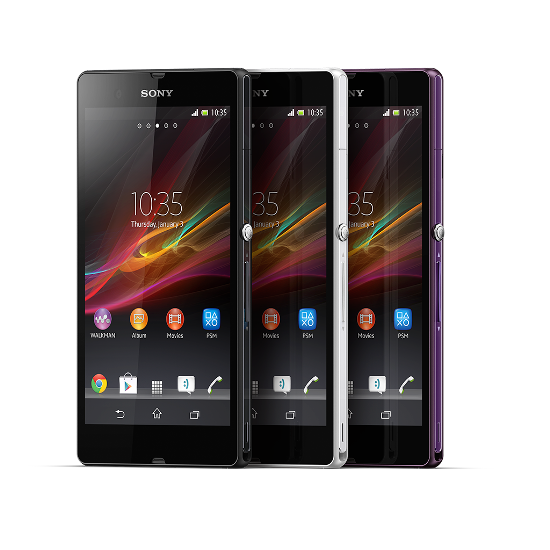 Sony Xperia Z will be available in selected markets in Asia, including Singapore, in Q1 of 2013. Colours available include: purple, black or white.
So what's so special about the Xperia Z? Well, we're looking at a larger screen at five inches (compared to 4.3 with Xperia V). We're also witnessing Sony's one-touch functions that enable users to share media from their smartphone to an array of NFC-enabled Sony devices, including speakers, headphones as well as TVs. What's more? Xperia Z includes a battery "STAMINA Mode" for improving standby time by four times or more, by shutting down apps whenever the screen is off and starting them up again when the screen is back on.
And while the basic functions are pretty much the same as Xperia V, this phone comes with Android 4.1 Jelly Bean and will be upgraded to 4.2 shortly after launch. Soon to be available in the Asia Pacific markets in Q1 2013 in three colours, what we love most about the Xperia Z is really how we can tweet, Facebook and even make calls while we're in the shower. It's water-resistant afterall right?