Can you believe it's almost the end of the year again? Where has 2012 gone! Being a travel writer and on the road for most of the year,  I have had the privilege to see many wonderful sights in various countries. As the New Year beckons and having lost track of time, I now have a pressing problem – where should I spend New Year's Eve?!
Spending it in Asia is a definite must (brittle winters do not make a great holiday — my dear friend/globetrotter Melissa Vinelli would agree for sure), as this is where most of my friends and family are. I have thus narrowed my options down to just five. I've not yet made my decision, but here are my favourite cities! Perhaps they will help you make your own plans?
1. L Hotel Seminyak in Bali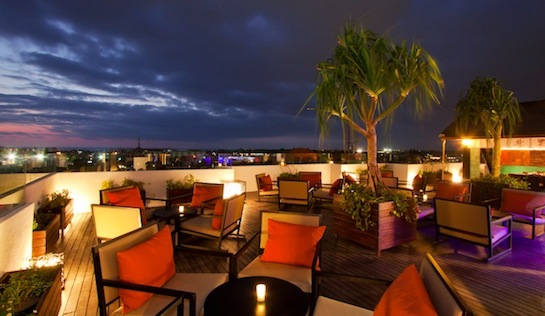 Countdown to the new year under the stars and with glorious views of the sea at L Hotel Seminyak's rooftop bar & restaurant.
It's hard to go wrong spending New Year's Eve in Bali – the party central of South-east Asia! The gorgeous L Hotel Seminyak (just 30 rooms, each with their own personal butler) will be holding their own little soiree on 31st December with their New Year's Eve Sunset Cocktail Party at just US$30. However, if left to me, I'd go for their Midnight Countdown Party (US$88 inclusive of two drinks and free-flow supper snacks) at Luna Rooftop Bar & Restaurant, ushering the New Year with the most glorious views of the sea. But book fast if you want to secure a room – I hear that they fill up fast at this time of the year.  
2. La Flora Patong in Phuket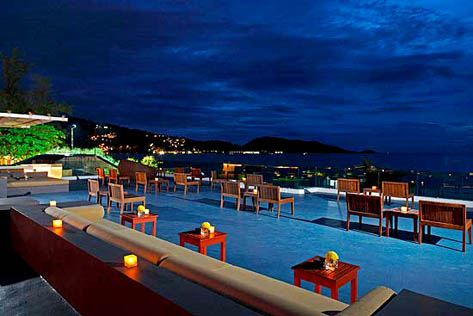 Indulge in an evening of traditional Thai entertainment and cuisine before enjoying the New Year's Eve fireworks at the rooftop bar & restaurant of La Flora Patong.
Three words: Dine under fireworks! At La Flora Patong's rooftop bar & restaurant (one of my favourite rooftop spots in South-east Asia!), you not only get to enjoy a meal of either Thai or Western cuisine on New Year's Eve (THB 6,500 for adults/THB 3,250 for children), butyou'll also be treated to traditional Thai entertainment before the fireworks light up the sky at the stroke of midnight. 
3. San Want Residences in Taipei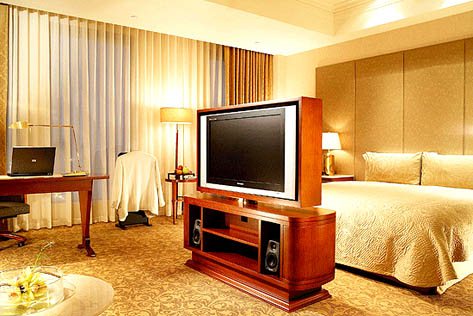 For true indulgence, the Penthouse Suite package at San Want Residences in Taipei offers glorious views of the New Year's Eve festivities to toast to with your complimentary champagne.
The sleek and modern San Want Residences is absolutely my go-to place when I'm in Taipei – it's right smack in the middle of all the action and Taipei101 is mere minutes away. That's why I'm contemplating this amazing hotel and booking the Penthouse Suite at San Want for New Year's Eve (NT$99,999). The package is inclusive of two buffet breakfast, snacks, in-room coffee and a bottle of Moet & Chandon Champagne to toast to the New Year whilst watching the festivities at Taipei101 in the comfort of your room. We shall see…
4. The Luxe Manor Hotel in Hong Kong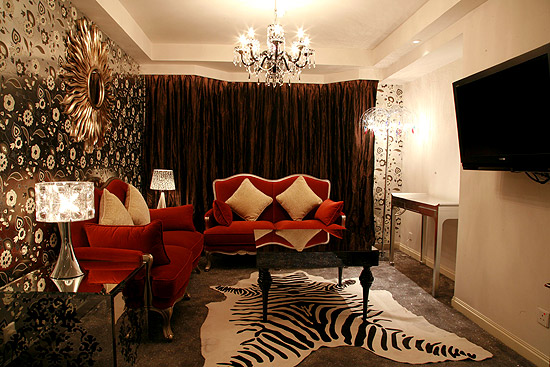 The Luxe Manor offers charmingly whimsical stays with its eclectic themed suites great for a short getaway this New Year's Eve.
I have a soft spot for Hong Kong – its vibrancy and endless entertainment. When the commercialised city and its big hotel chains tire me out, I find myself booking a stay at the charmingly eclectic Luxe Manor Hotel and its unique themed suites. My personal favourite: the Royale Suite, which revives 1940s Hollywood glamour with its lush wallpapers, lavish furniture and opulent designs. It's the perfect spot to crash after all the partying across the harbour at Lan Kwai Fong. It's even glamorous enough if you want to bring the party indoors!
To find out more about the exclusive Small Luxury Hotels club membership and sign up, visit www.slh.com/club/club-registration/.
Min Ying lives out of a suitcase for work. When she's not traipsing around the globe for the latest and hottest in the world of travel, she's penning down her adventures and dreaming of the next one. Look out for her regular column on LifestyleAsia in conjunction with the Small Luxury Hotels group, where she will bring you the insider scoop on some of the best hotels of the world.