While the Shanghai F1 Grand Prix takes place this week, avid fans of Formula 1 race cars have might just have something else to look forward to — TAG Heuer RACER smartphone.

Crafted for high performance, the TAG Heuer RACER is also the brand's first luxurious Swiss engineered supercar-inspired phone.


The TAG Heuer RACER is embellished with grade 2 titanium, carbon fibre, black PVD and surgical grade 316L stainless steel.
The RACER is designed with ultimate lightness and strength in mind, having its shockproof rubber chassis supported by screwed-in titanium and carbon fibre bridges.

Be it by its looks or name, it's indefinite that this smartphone is inspired by TAG Heuer heritage in GT Cars and Formula 1. The TAG Heuer RACER collection is available in a number of striking finishes — Sport Classic Grey and Full Carbon Orange.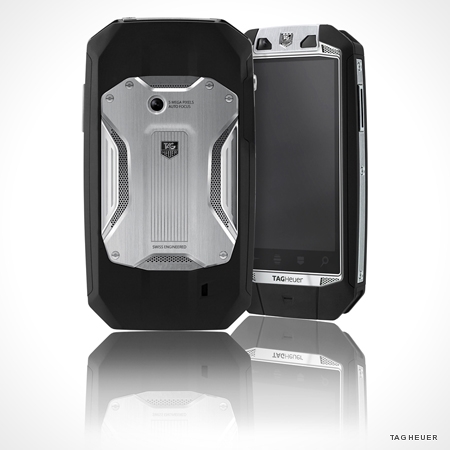 TAG Heuer RACER smartphone in Sport Classic Grey (above). It comes with other TAG-centric content where you can have animated widget clocks.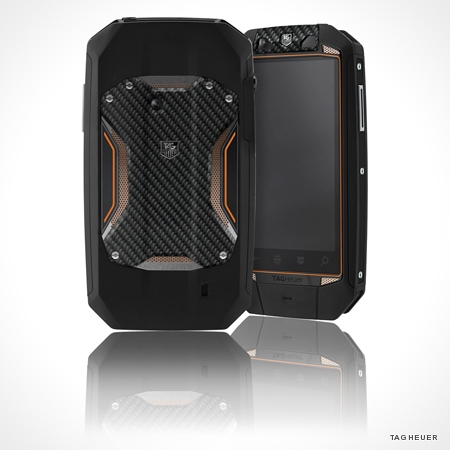 TAG Heuer RACER in Full Carbon Orange.
This supercar-inspired smartphone performs with a 1.0 GHz processor and high resolution 3.5-inch touchscreen display, which is also the first customizable 3D user-interface. It also boasts a five megapixels auto-focus rear-facing camera, a VGA front-facing camera, 256 megabytes of internal storage and SD card slot expandable up to 16 gigabytes.

The TAG Heuer RACER collection will be available at all TAG Heuer boutiques, luxury mobile boutiques and selected watch and jewellery retailers in July.