It is evident that the smartphone market is getting bigger and better, at an exponential rate no less. And while most of you are bound by the limitations of Apple iPhone and Blackberry, how many of you are finally exploring the goodness that is Android?

If you're thinking of joining the bandwagon of getting an Android smartphone, here's our top picks this Q1 2012, which includes a sneak preview of one that is releasing this weekend.

1. Samsung GALAXY Note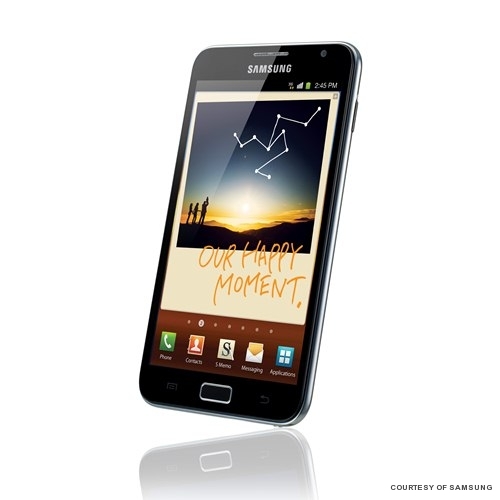 The GALAXY Note combines a smartphone and mobile tablet, for both business professionals and younger generation on-the-go.
The Samsung GALAXY Note features the world's first and largest 5.3" HD Super AMOLED display screen, an expansive high-resolution screen that provides an immersive viewing experience.

Its HD Super AMOLED display provides superior display quality that offers a 180 degree viewing angle, allowing contents to be shared comfortably. Then, we have S Pen feature, which feels like an actual pen, with pressure sensitivity for precise, fast and rich input to the GALAXY Note.

Along with the S Pen, comes a series of applications that is specifically designed for GALAXY Note, such as S Memo — a multimedia application to record all forms of content, like pictures, voice recordings, text, drawings.

The GALAXY Note is ideal for not only business professionals and creative people, it's also great for the young and fun. The lightweight (178grams) and thin (9.65mm) GALAXY Note is quipped for a powerful performance with a 1.4GHz dual-core processor.
Click on the next page to check out the rest of the phones that's on our list, such as PRADA Phone by LG, Motorola RARZ, Sony Xperia S and HTC One X.
2. PRADA phone by LG 3.0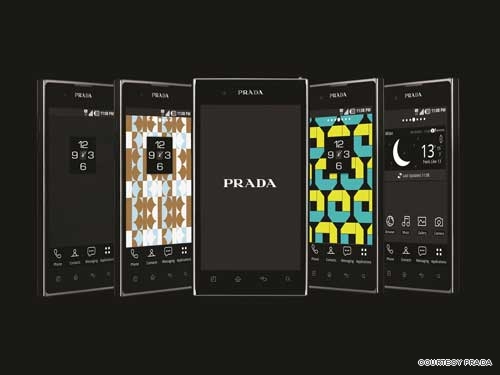 Users can also expect a future scheduled upgrade of the PRADA Phone by LG 3.0 to Android's Ice Cream Sandwich.
No strangers to collaborations, both LG and Prada have first launched the PRADA phone by LG 1.0 back in 2006. The partnership's latest smartphone combines PRADA's distinctive style with LG's innovative technology, which includes one of the biggest and brightest smartphone screens in the world with its 4.3 inch and 800-nit screen.
The PRADA phone by LG 3.0 features a full glossy touchscreen to the front and PRADA's signature Saffiano pattern to the back, all finished in classic black. Designed for chic simplicity, LG's signature Floating Mass Technology optically enhances the handset's thinness with minimal hard keys.

It runs on Android Gingerbread OS, while boasting a 1.0GHz dual-core/dual-channel architecture as well as dual-band Wi-fi for high-speed surfing.
The device's 800-nit, NOVA high brightness display allows users to view photos and content even under direct sunlight. The PRADA phone by LG 3.0 is also equipped with an 8 megapixel camera and up to 8 gigabytes of user memory.
Click on the next page to check out the other three phones on our top five high-end Android smartphone list.
3. Motorola RAZR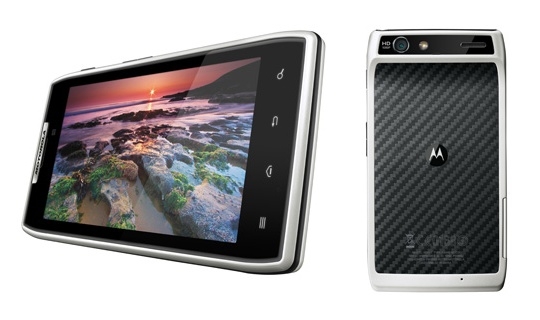 Motorola RAZR embodies Motorola's premium design legacy with an amazing thinness of 7.1mm and an eye-catching, curved body that incorporates laser-cut KEVLAR fiber.
Incredibly thin (at just 7.1millimetres), the Motorola RAZR boasts an eye-catching curved body with a strong yet featherlight KEVLAR backplate. Coupled with a scratch-resistant, 4.3-inch Super AMOLED display, the RAZR's splash-guard coating shields it against any unpredictable downpour.
Equipped with the preloaded MotoCast app, users can remotely stream or download any files from their PCs without using up the phone's memory.

This ultra slim device is furnished with an eight-megapixel rear camera that captures 1080p videos in high definition, and a front camera that serves as a webcam for video calls.
Click on the next page to check out the other two remaining Android smartphones on our top five list, including Sony and HTC.
4. Sony Xperia S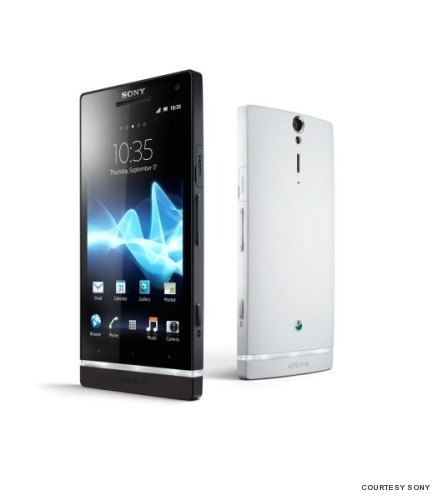 The Xperia S delivers a stunning viewing experience with a razor sharp Sony HD display.
As with the latest smartphones, the Sony Xperia range has a new Userr Interface (UI) that follows these design principles — offering rich applications and content with a simple and clean look. It also allows consumers to access their favourite application direct from the lock-screen.

The Xperia S is equipped with a razor sharp Sony HD display and a 12-megapixel camera that takes pictures in just 1.5 seconds from standby mode. A unique feature to the Xperia S is that it is NFC (Near Field Communications) enabled, to access growing range of NFC applications and services as well as Xperia SmartTags.

With HD sharing through DLNA, HDMI and using BRAVIA Sync for controlling the Xperia S with your TV remote control while being connected to the TV, Xperia S delivers a full HD experience on TV, as well as on other DLNA-enabled devices, such as laptops and tablets.
Click on the last page to check out the yet-to-be released HTC One X.
5. HTC One X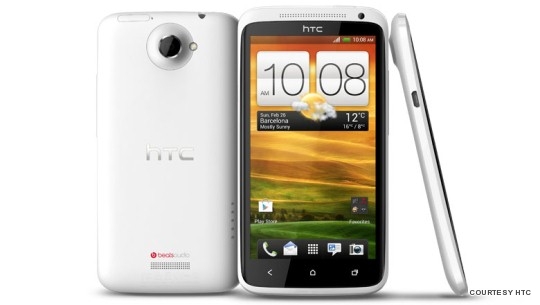 You can now access your Dropbox straight from the Polaris Office app to edit documents, spreadsheets, and presentations and save them back automatically.
It's been a while since we have last heard from HTC. While some of you may have already seen the HTC One X at MWC 2012, here's a preview for the rest of you before its official launch in Singapore on Saturday, 31 March 2012, just in time before the end of Q1 2012.

There's really only about five things you ought to know why the HTC One X is on our list even before its actual release. Firstly, its camera; thanks to the HTC ImageChip, you can now snap a picture and shoot a video at the same time, with the guarantee of good quality and focused images.

Then there's the quality ensurance with Beats Audio. Also, seamlessly connect your HTC One X to your widescreen TV at home for movie viewing at home. Lastly, the HTC One X is ergonomically designed to fit your palms, with smooth edges and sleek design.

All these, alongside HTC Sense, are some highlights we can look forward to with the 4.7-inch HTC One X.