Travellers heading to Phuket and don't want to be bound by the options of resorts and hotels, will now have an additional choice of accommodation selection — Roomorama.com.

Following our introduction of this online short term home rental service, we had the privilege to go through Roomorama to book Jah Villa Phuket, a three-bedroom private villa located in Loch Palm Golf Club, some 45 minutes away from Phuket International Airport and another 15 minutes away from the bustling Patong beach.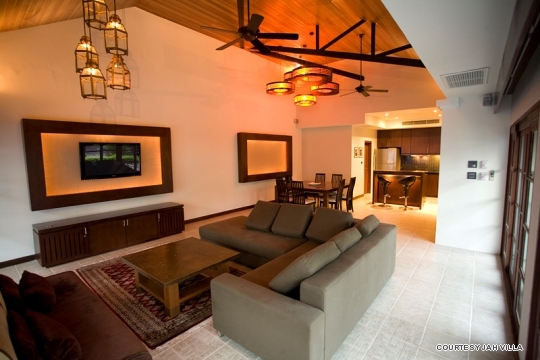 Jah Villa may be booked through roomorama.com, as with other residences in Phuket and other cities.
Accommodating up to eight people at any one time, Jah Villa Phuket provides the basic amenities of a resort stay, such as towels, hot shower, Wi-Fi and front desk service, but minus all the fuss and extended benefits of a hotel. What you see is basically what you get — a secluded enclave for you and your loved ones, with a private pool of course.

The separate living and dining space provides a gathering point for guests, before they adjorn to their respective rooms where each is equipped with an individual bathroom.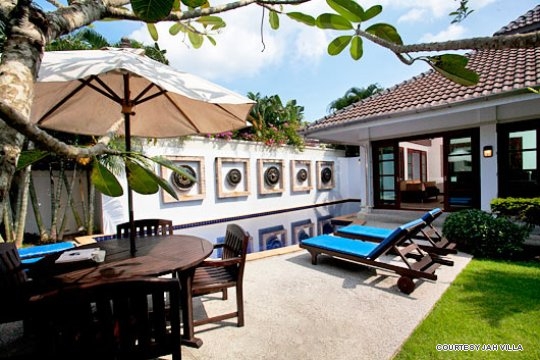 As a guest of Jah Villa, golf can be arranged at discounted rates within Loch Palm as well as Red Mountain.
Sun decks are available all around the pool for time to rest and relax. And the pool is even lit at night with disco spot lights for that added touch of fun if you choose to stay in. Don't be surprised if you see the poolman come by in the wee hours of the morning to clean the pool though.

Calling for taxi service is a breeze as well, which can be done at the front desk during office hours and with the security post after 7pm. Most taxi service for a trip is 500 baht for a private van or tuk tuk that sits up to 10.

Booking Jah Villa Phuket is easy as well. For more information, please contact Roomorama's dedicated business travel concierge at +1 877 750 7660 or visit www.roomorama.com.