Bonifacio Global City (BGC), located Taguig, is an oasis in the middle of the concrete jungle of Metro Manila. The green parks, art installations and tidy streets crisscross with modern skyscrapers and residences attest to its claim as an urban wonder. Fine dining and luxury brands find home in this lifestyle district that also actively promotes the local art scene.

An eclectic space that perfectly mixes form and function, it's no wonder that BGC is fast becoming one of the prime locations in Metro Manila.
In Manila for the fist time? Have a look at our travel diary on things to do in Manila.
We check out where you can eat, stay and frolic about in Bonifacio Global City.

What to do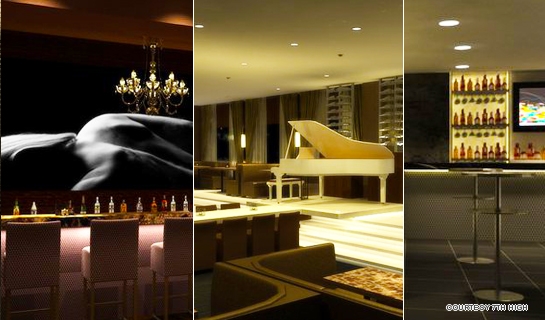 The sleek interiors of Seventh High has an allure that many partygoers cannot resist. This space comes alive once crowds take over by nightfall.
Enjoy long chats with friends in one of the numerous cafes in the area. Luxury shops can be found along the many streets in the district but make sure to visit the most famous area, High Street. This strip houses popular brand stores, specialty restaurants and art installations amidst its "kinetic park".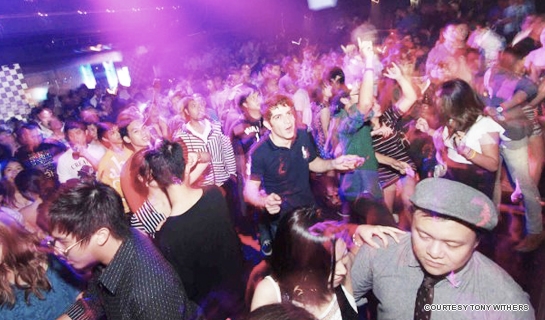 Chilling around High Street or partying in one of the many clubs in Global City is a definite must. The place pulsates with energy come sundown.
By day you can drop by popular Japanese lifestyle brand Muji's flagship store or browse through numerous titles in Fully Booked, and by night party and mingle at Seventh High. This chic nightspot not only has great food and music, but it's also frequented by celebrities and a who's who of the Manila social scene.

For inquiries and reservations, call 02-8561786 / 09175852164 or email theoffice@7thhigh.com.

Seventh High is located at B3 Bonifacio High Street, 7th Avenue, Global City, 1634 Taguig.
Where to stay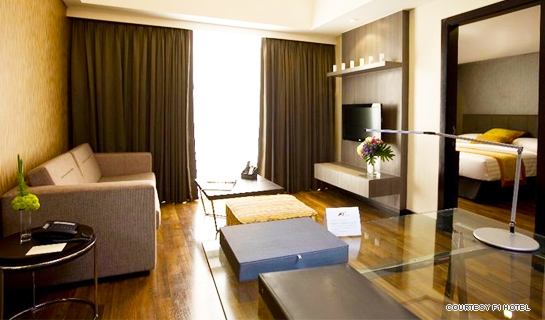 Its luxurious rooms and impeccable food are not the only things to look forward to in F1 Hotel. It has its own infinity pool overlooking the city's gorgeous skyline.
After a long day exploring Global City, it's nice to unwind and relax. Best Premier F1 Hotel is one of the top five-star hotels in the area, boasting 243 guestrooms designed with both style and comfort in mind. There are seven room categories to choose from here, and depending on what room you choose, floor area ranges from 36 to 150 square meters. The Fort Suite offers its own living room complete with a high-definition LCD TV, iPod dock with radio and alarm and complimentary high-speed Internet access.

For hot days in Manila, guests can enjoy the comfort of a lounge pool and an infinity lap pool inside the hotel. They also offer spa services and a well-equipped fitness centre. VIP guests get access to the Premier Lounge where they can enjoy the beautiful city skyline. The hotel's flagship restaurant, F, offers a variety of local and international cuisine and has pages of positive reviews from local blogs and news publications.

In 2014, another hotel will open its doors here: Shangri-La. With 60 storeys, 574 guestrooms and 97 hotel residences in the heart of BGC, this luxury hotel is set to raise the bar for luxe accommodations in the city.

The Best Premier F1 Hotel, 32nd Street, Bonifacio Global City, 1634 Taguig, (+63.2) 928.9888, www.bestwesternpremierf1hotel.com/index.php

Where to eat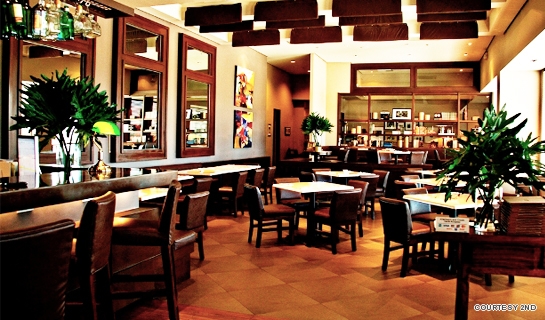 Craving for a USDA Prime flat iron steak or Beer battered barramundi fillet? Look no further than 2nd, which serves delicious comfort food you'll want to come back for more.
Whether you want comfort food, fusion cuisine or fine dining, you're sure to find a place to satisfy your cravings. Located in High Street, 2nd's is paradise for the comfort food-seeker. Their classy interiors add charm to the place but it is their unique take on local favorites that has people coming back for more. The good food and ambiance has established 2nd's as a go-to place for many food enthusiasts.

2nd's, 2/F Quadrant 3, Bonifacio High Street, BGC, Taguig, Metro Manila, +63(2) 846 5293, backfor2nds.com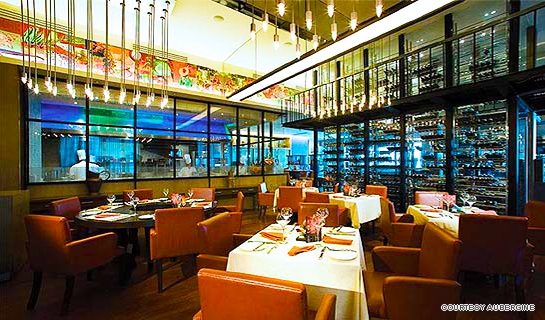 Aubergine promotes wellbeing with innovative array of health choices that use only the freshest seasonal ingredients. Offering one of the finest French cuisines in Manila, their foie gras and extensive wine selection are especially tempting.
For fine dining, you can never go wrong with the French. Eating at Aubergine is always a lavish dining experience; their degustation menu and desserts are complemented by the artistic presentation and fine selection of wine that is guaranteed to impress. The restaurant's foie gras and steak have turned many local celebrities into loyal patrons, making Aubergine one of the top restaurants in Metro Manila.

Aubergine, 32nd and 5th Building, 5th Avenue cor. 32nd Street, Fort Bonifacio, 1634, Taguig, + (63) 02 856 9888, www.aubergine.ph
Searching for the best foie gras? Check out our picks for best places to have foie gras in Singapore and five most decadent foie gras dishes in Hong Kong.