The lockdown is a good time to do things that you have been putting off for a while. Prime among them? Growing your hair out. Busy lives, hip hair salons, tinder dates, and a hectic social life have not let us find our optimum hair potential — yet.
Perhaps this lockdown will provide you with the necessary tools to do the unthinkable: let your hair grow wild.
The American Academy of Dermatology stated that hair grows an average of around half an inch each month, which means six inches over year. But let's not forget that a few DIY masks, a growth plan, and good genetics can aid in much stronger and healthier hair. The goal is to get nourished hair, which grows at an optimal rate and doesn't break easily, give or take a few split-ends. So, here are a few ways to grow your hair naturally.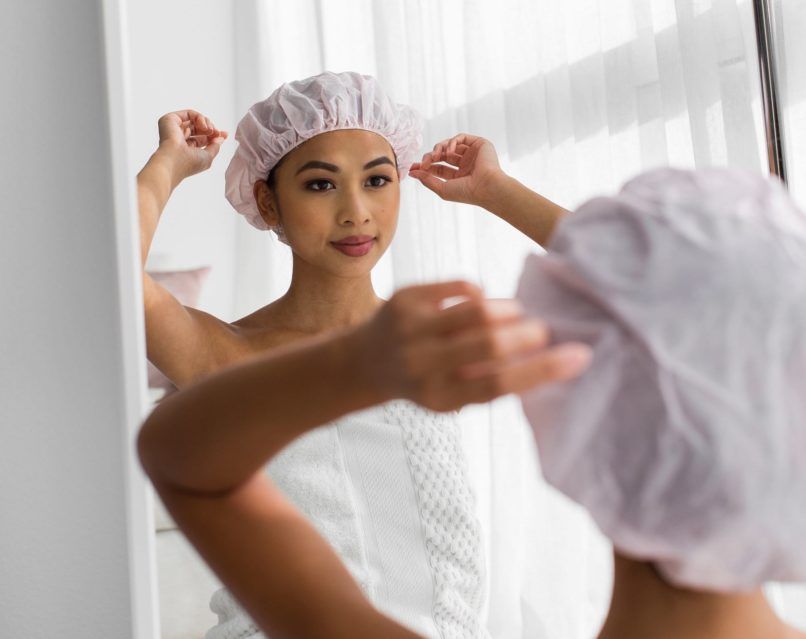 Take care of your scalp
The condition of your scalp is a good sign of things to come for your hair. Don't ignore it. That means shampooing regularly, using the right shampoo so there is no grease, dead skin cells, irritation, dandruff, and other scalp issues that can affect hair growth. It takes a minute to identify the problems of the scalp, and finding a solution is easy with so many interesting products in the market. Products we love: Briogeo Scalp Revival Charcoal + Tea Tree Scalp Treatment (THB 1150); Aveda Pramasana Scalp Cleanser (THB 1500); and Botanist Botanical Scalp Treatment (Citrus & Musk) (THB 590).
Tackle hair at the roots and oil it regularly
Oiling your hair is a tradition as old as time. A good scalp massage stimulates hair growth and increases blood flow. That means your roots are strengthened, and the essential nutrients do help your hair grow healthier.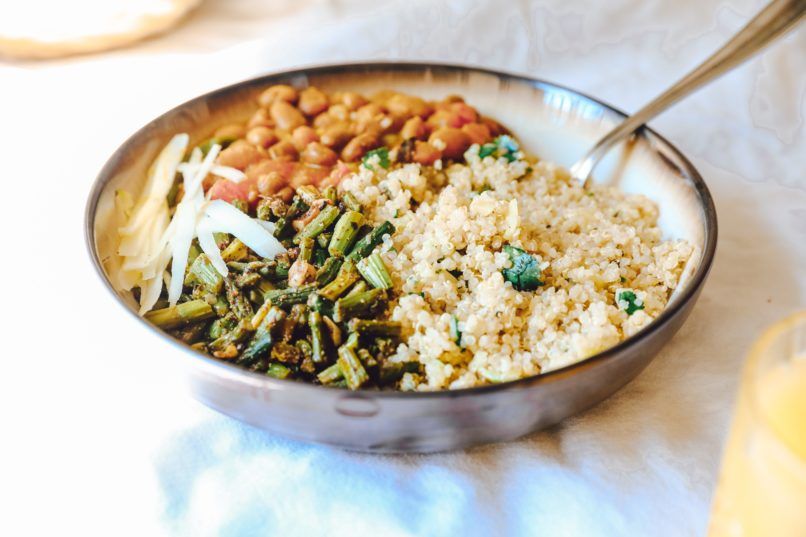 Diet is best
Good food leads to good hair. You do need protein and complex carbohydrates for healthy strands. As a rule of thumb, lean on good protein for stronger, healthier hair such as fish, eggs, and quinoa. A bit of Vitamin C also helps, so consume oranges, kiwis, and broccoli. Leafy greens like spinach, kale, and mint help. While almonds and sweet potato also promise healthy hair, salmon, cauliflower, and beetroot are also great for hair.
Shampoo less, condition more
Shampooing way too much can strip your scalp and hair of natural oils. That means your hair is more prone to breakage and damage. So while you shampoo less, try to add more conditioning products — a good hair mask, a neat leave-in conditioner, or a deep conditioner.
Products we love: Briogeo Don't Despair, Repair! Deep Conditioning Mask Jar (THB 1250); Percy & Reed TLC Hydrating Mask (THB 950) and Ouai Treatment Masque (THB 824).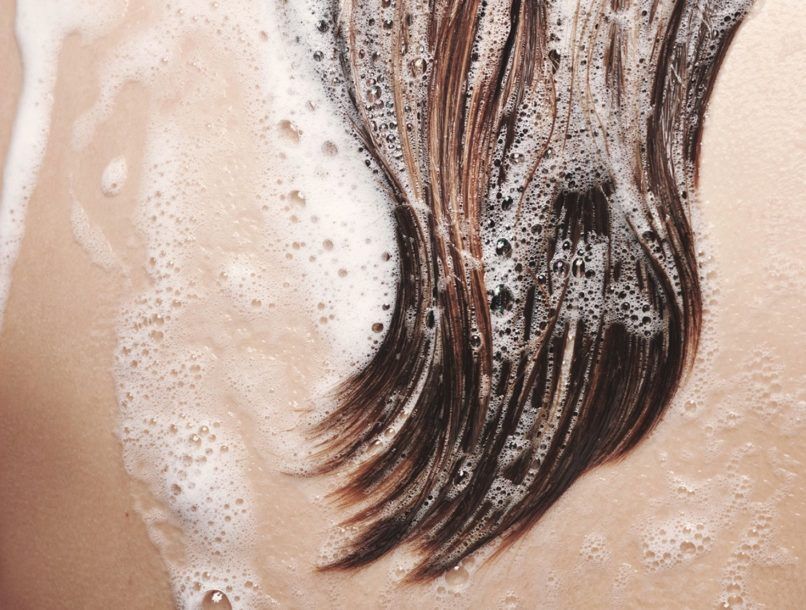 Lose the styling products (at least during lockdown)
Too much heat can damage your hair, so use this time to lay off heat-protecting sprays, shine, and beach wave sprays, and hair pomades. Let your hair breathe and grow naturally.
Take supplements
Diet alone cannot help with hair growth. Add in a variety of supplements. Look for Iron, Biotin, Zinc, and Vitamin B12 and amino acids.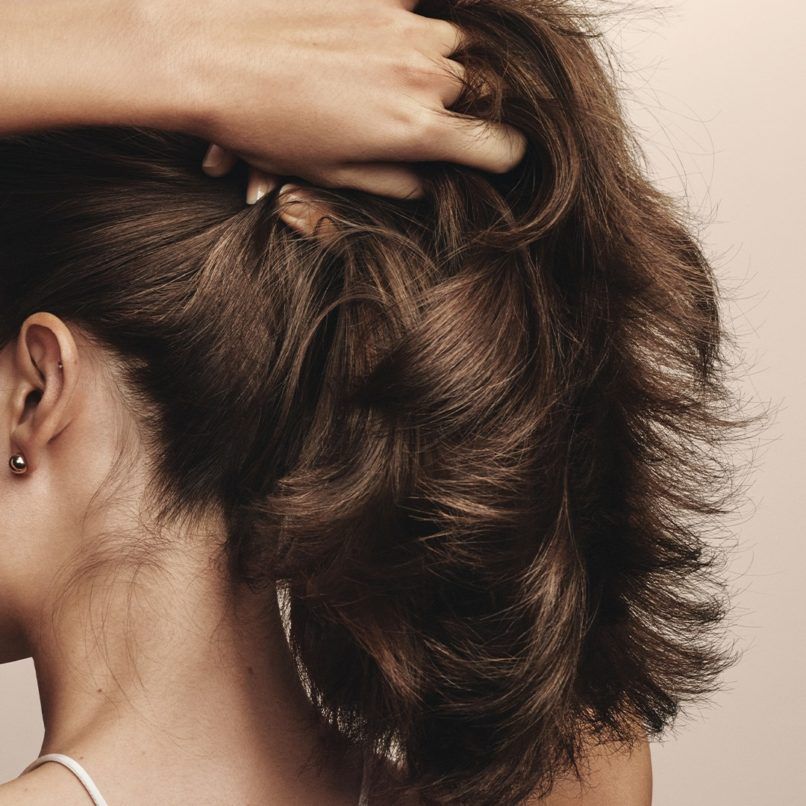 The last rinse

After a shower, give your hair a good rinse with cold water. Coldwater boosts hair growth. The cold water helps with moisture loss and heat damage, so add this little step to your shower routine.
Use a good brush
If you use just about any hairbrush, it can make your hair strands vulnerable to damage. Look for ones that are rounded, come with a cushioned base, and are generally soft on the hair. And the one mistake most women make while brushing hair is combing from top to bottom. The right way to do it is to start at the ends and gradually work your way up. A wide-toothed comb, a round brush, a detangling or paddle brush are the best options. Our favourites include the Abyssian Paddle Brush (THB 1000), the Christophe Robin Detangling Hair Brush (THB 3450), and the Aveda Paddle Brush (THB 1250).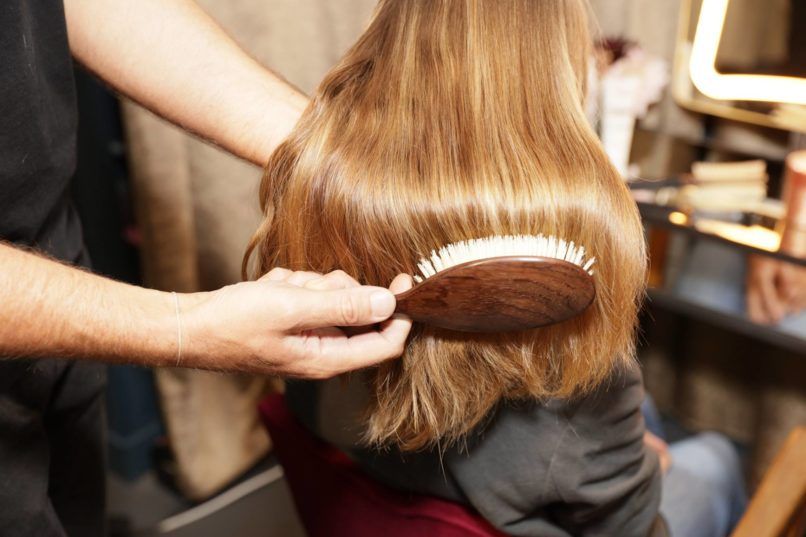 Sleep on soft silk pillows
A silk or satin hair cover or pillowcase is known to help hair detangle and nourish hair. It's known to keep your hair smooth and soft in the process. Where to buy: SILKE Silk Hair Wrap (THB 2450) and SLIP Silk Pillowcase (THB 3300).
This article first appeared on Lifestyle Asia India.