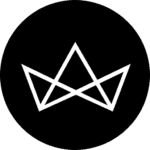 Why you need to make the switch to silk scrunchies (and 7 great ones to start with)
Beauty update: we've converted to silk scrunchies and we're never turning back.
After all, there's no time like the present to get back into pampering beauty rituals. We're staying home and steering clear of crowds and pollution. We're putting on face masks. We're using body oils. And now, to tame that luscious mane, we're switching to silk scrunchies.
Not just a sleek and stylish way to tie your hair whenever need be, silk scrunchies are actually better for your hair in multiple ways. They retain moisture in the hair, they reduce friction, they help prevent breakage of hair strands, and they don't leave that weird dent that often comes by with regular elastic hair ties.
To get you on the silk scrunchies train (the First Class cabin thereof), read on for our favourite picks of the mix.
[Hero Image Credit: Silke London; Featured Image Credit: Slip]
Jump To / Table of Contents