Whether it's a new beauty balm, blemish fix, or botox: welcome to your local guide to what to put on your face in Bangkok.
Each month, we'll be presenting you with a series of beauty products we're very excited about, be it a newly-launched lipstick or a tried-and-tested sheet mask.
This January 2021, there's a surprisingly high number of new foundations to shop. We like that it's a little symbolic of building a fresh foundation for the start of the year, and we like that whilst some are newcomers to the game, others are really perfecting their previous bestsellers. No matter what is going on in the world (are you prepping makeup to work from home or from office?), it's comforting to know that some things never change, and the beauty world keeps on moving. Read on for our current top beauty picks, and be sure to put them on your face if you agree.
[Hero Image Credit: Fenty Beauty; Featured Image Credit: Gucci Beauty]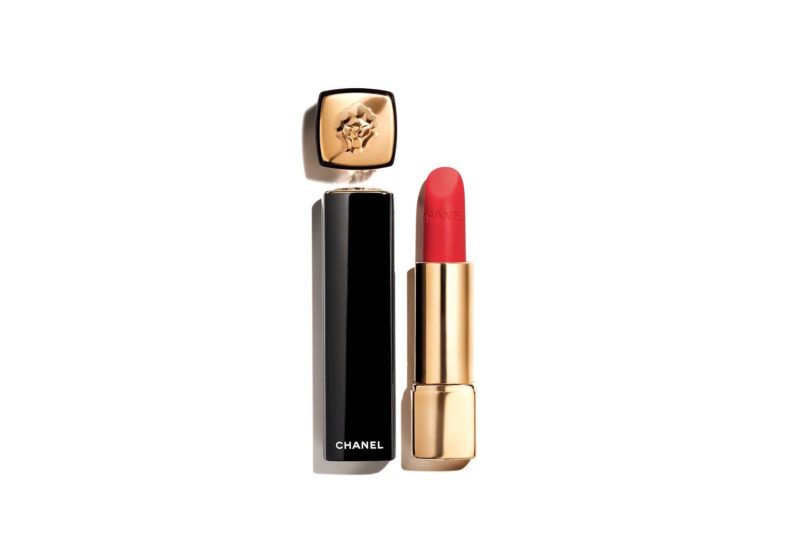 Chanel starts the year on a fierce note
Chanel ensures we begin the year with a roar, unveiling the Rouge Allure Velvet lipstick in a very special limited edition. Inspired by Gabrielle Chanel's lucky charm and zodiac sign, the new lipstick features a golden cap stamped with the silhouette of a lion. There are 8 velvet-effect shades and 8 intense colours with a luminous matte finish spanning reds, oranges, and beiges. This January 2021, bring the drama.
Best for: The fiercest woman in your life
Wear to: Your next big power meeting (online counts too)
Priced at: THB 1500
Buy at: Chanel beauty counters and Chanel online.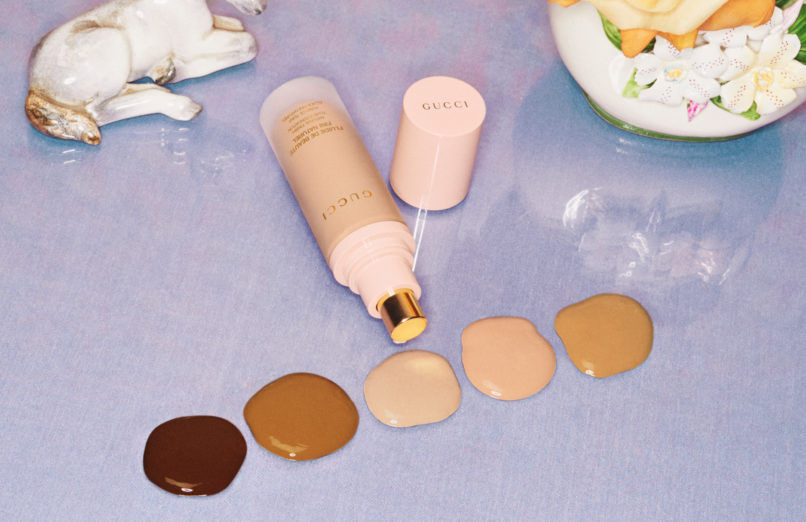 Gucci Beauty unveils a new foundation and primer
Gucci Beauty unveils two new products: the Fluide de Beauté Fini Naturel foundation and the Sérum de Beauté Fluide Soyeux primer. Two products that can go hand in hand, the serum is designed to prep the skin for foundation, giving it a soft glow effect. Featuring a natural finish, the foundation has a silky smooth feel, and is available in 40 shades for a barely-there look. As always, we're fans of the delicate pastel-pink design, too.
Best for: Days when you want to wear makeup but don't want to look like you're wearing makeup
Wear to: Sunday brunch
Priced at: THB 2200 for the primer and THB 2650 for the foundation
Buy at: Gucci Beauty Counter, M Floor, Siam Paragon.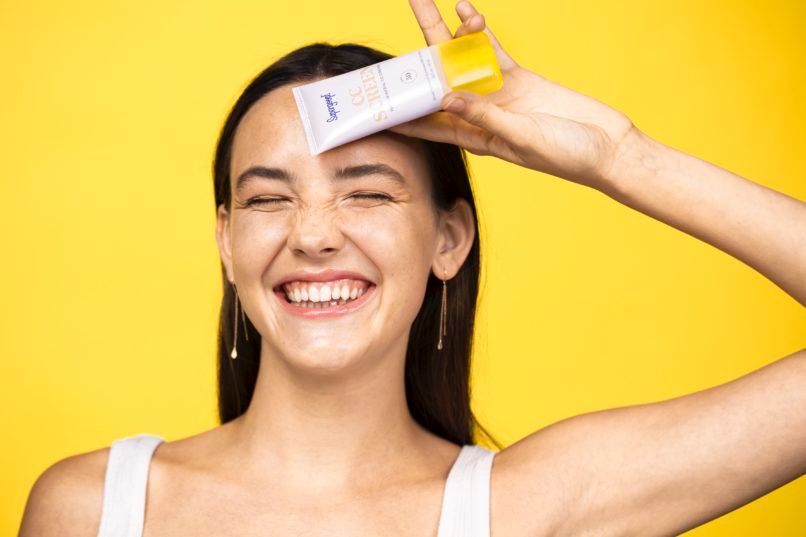 Supergoop! ensures you wear your sunscreen in 2021
Your New Year's resolution should be to absolutely, whole-heartedly, and most definitely wear sunscreen every day — even if you aren't going out. And regardless of you're part of the Supergoop! FC or not, the latest CC Screen SPF 50 should be your calling. It's 100% mineral and made with skin-nourishing ingredients for a lightweight and luminous application. Apply one layer for light coverage or build it up if you wish to use it as a cool foundation substitute. It's creamy and hydrating, and comes in 8 self-adjusting shades, too.
Best for: Those people who want one product that really does it all
Wear to: A yacht lunch on your next weekend trip
Priced at: THB 1430
Buy at: Sephora Online.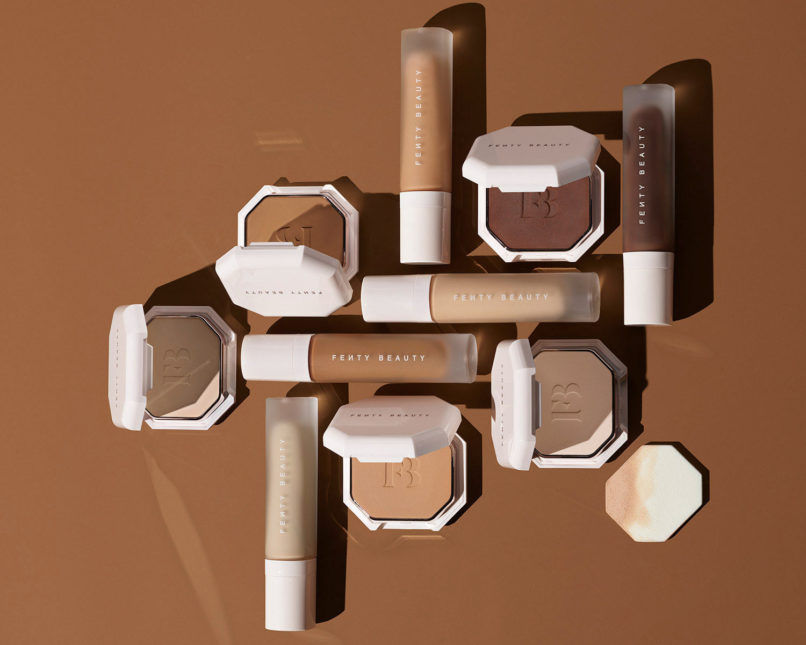 Fenty Beauty presents flawless skin on the fly
Remember when Fenty Beauty first unveiled its foundation and it went viral? After three years of perfecting this formula, the Pro Filt'r Soft Matte Powder Foundation is back in a longwear version, designed to be even better at what it does. Inspired by Rihanna's love for poreless, blurred-looking skin, this new number is made to feel light as air and create a sweat-, humidity-, and crease-resistant look. An in-real-life photo filter, if you will. Instagram? We're ready for our close-up.
Best for: Those days when you need your makeup to really last for long hours
Wear to: A romantic dinner date, that may lead to more
Priced at: THB 1390
Buy at: Sephora Online.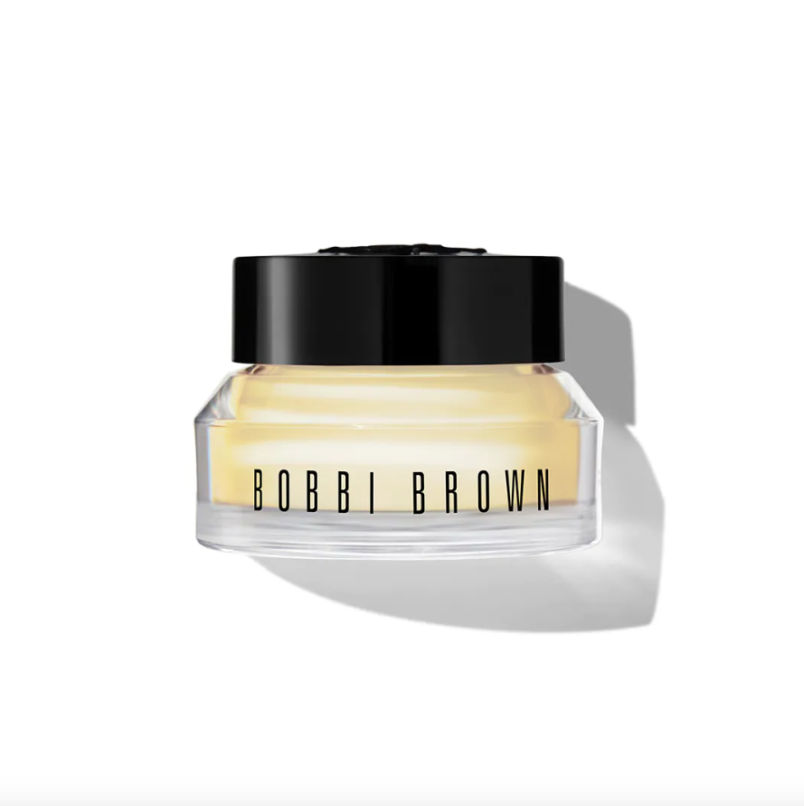 Bobbi Brown presents a cure for your tired eyes
Exciting news for those who have long subscribed to the Bobbi Brown Vitamin Enriched Face Base: an eye base is finally available. Like it's mother, the Eye Base is made to de-puff, brighten, and hydrate, prepping your skin for the day and for any makeup to follow. It's packed with shea butter, Vitamins A, B12, B3, and C, and is extremely hydrating. If you've been watching a bit too much Netflix lately and it's starting to show, here's your saviour.
Best for: The morning after the night before (if you know what we mean)
Wear to: Pick up your juice cleanse, go for a coffee run, or en route park yoga
Priced at: THB 2300
Buy at: Bobbi Brown online.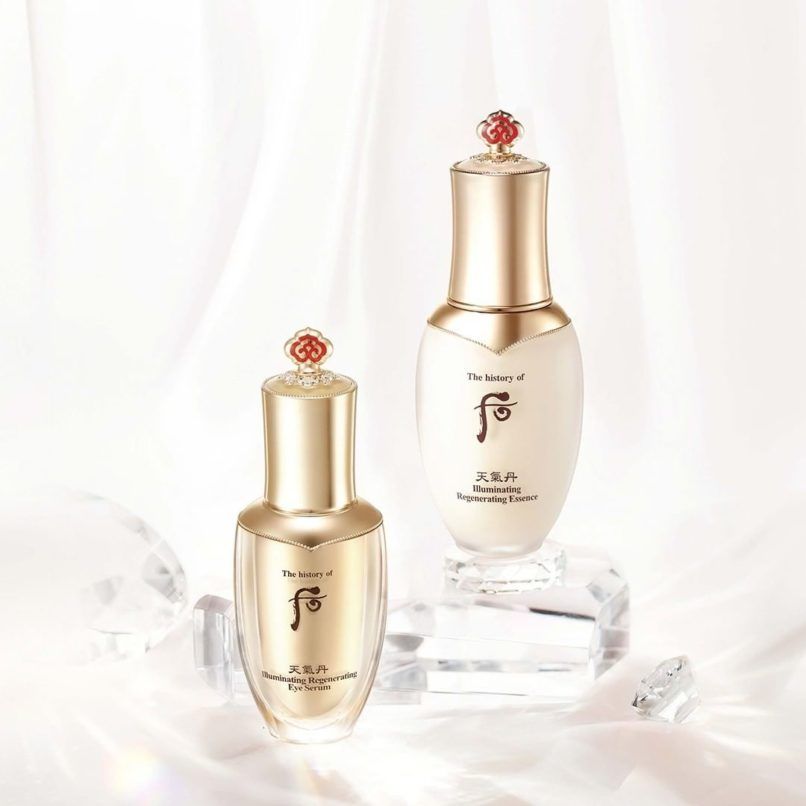 The History of Whoo highlights the importance of elasticity
The History of Whoo is launching two new products this month: the Cheongidan Radiant Regenerating Eye Serum and the Cheonigdan Illuminating Essence. Whilst the former is designed to make the tender skin around the eyes look more elastic and radiant, the latter is a daily refreshing essence. Together, they create a radiant complexion that is made to awaken and brighten, and remove "murky energy" from the skin. You know those people that wake up and just look beautiful? Sounds like they use this.
Best for: Pampering yourself before getting a good night's sleep
Wear to: Lounge, in your silk loungewear
Priced at: THB 7590 for the eye serum, and THB 9190 for the illuminating essence
Buy at: The History of Whoo beauty counters or on Line at: @thehistoryofwhooth.
Clinique La Prairie comes to Thailand for the first time ever
If you're in the mood for a little pampering, Clinique La Prairie has launched its first flagship outside of Europe with the debut of the Clinique La Prairie Aesthetics Medical & Spa at The St. Regis Bangkok. Here, you'll find a range of age-defying therapies and cellular skincare in a series of facial treatments using non-invasive technologies. Featuring ten treatment rooms, a dedicated hammam facility, couple's suites, and massage therapy rooms, it's definitely worth checking out the 1500sqm space it inhabits on the 15th floor.
Clinique La Prairie, The St. Regis Bangkok, 159 Rajadamri Rd., Bangkok, +66 2 207 7777.