By now, a lot of us are working from home. 
COVID-19 has taken over the world like the pandemic we could have never anticipated, and is having a serious effect on our day-to-day lives. We're staying in more (as we should!), and we're going out less (as we should!), and for many of us this means that we have to work from home — or as the cool kids are calling it: #WFH. 
Between finding enough desk space and finding the motivation to actually get work done at home, #WFH has also given rise to an aspect of work life that we didn't have to deal with too much prior to the pandemic. The conference call: can you even say you're part of the team if you're not constantly in one? 
A marvel of modern technology and a grand way for teams to keep in touch, conference calls and video group chats have seen a major surge since working from home has begun, and we can't all be in the same room together anymore. It's a great means to communicate, though admittedly in many ways awkward nevertheless. Is Person A's microphone connected? Does Person B realise they never shut off their front-facing camera? OMG, is that a Siberian Husky in Person C's background? 
Creeping aside, conference calls have also made us a little more vain. How do you look good in a call? How can you convince your boss you didn't just wake up? How can you maintain a professional aura if you're calling from what is essentially the corner of your bedroom? Here, we've put together a quick and handy makeup guide for you. Consider it the essential tool kit for how to look less asleep, more alert, and ready to rumble and rock this #WFH thing. Read on. 
[Hero image credit: Saint Laurent; featured image credit: Hourglass Cosmetics]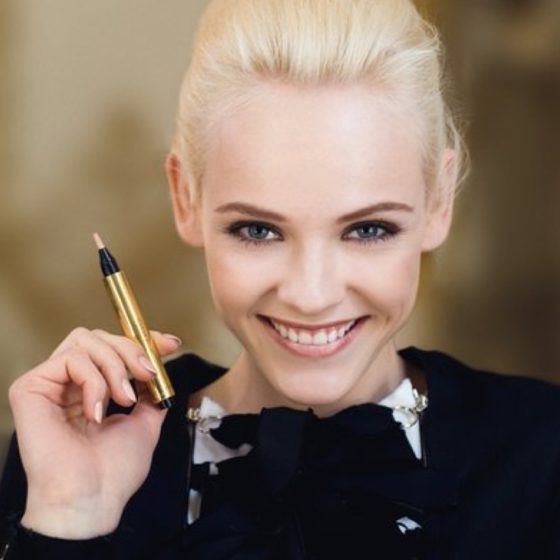 1
Your (under)eyes are a window into your soul
Your eyes are often the first thing that people notice, and are one of the first things that can look really bad on camera. Regardless of whether you indulged in a Netflix rom-com binge the night before, or whether you're just naturally tubbier in the mornings, here's where concealer is your friend. Start with a cooling eye cream, and then apply the brightening fix under your eyes. We love YSL Beaute's Touche Eclat Brightening Pen (THB 1575) for this.
Image: YSL Beaute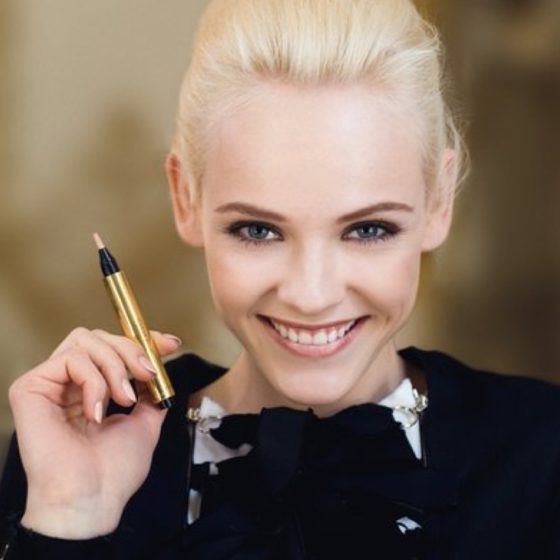 Buy now
2
Mascara is your friend
We'll admit that we're all sleeping a little later and waking up a little later with this whole working from home situation going on. This doesn't mean your boss needs to know though. Mascara can work wonders for opening up and widening the eyes — even if it's 9am and you're not used to this anymore and you don't feel like it just yet. We love Lancome's Hypnose Star Mascara Waterproof (THB 1200) because it's a classic that never fails us, really. Go the extra mile and prime your eyelashes (it's a thing) with this Marc Jacobs Velvet Prime Epic Lash if you want to really make those peepers pop. 
Image: Lancome
Buy now
3
To eye shadow or not to eye shadow?
This one depends on how much time you have, and how much effort you want to put in to your look. As a general rule, mere mascara can do the trick. However, if you do want to add a bit of depth to your look, going for a nude eyeshadow palette will definitely freshen things up. You'll never go wrong with a Naked Palette (THB 2450), though we also love the Tarte Tartelette in Bloom Clay Eyeshadow Palette 2, too (THB 1700). The key thing is to not overdo it, and definitely don't go for a dark smokey eye. It's a business meeting. It's not Happy Hour. 
Image: Tarte
Buy now
4
Colour in your face = looking alive
The camera can be quick to flush out any colour and make you look extra pale (read: tired, and not alive-looking). Add a bit of blush to your cheeks to give it some dimension and rosy freshness. It's a quick way to give your face some definition, and especially cream blush can really make things look more natural, too. We love the Shiseido Minimalist Whipped Powder Blush (THB 1200) for a nice quick fix. After all, ain't nobody got time for contouring. 
Image: Shiseido
Buy now
5
Don't forget your brows
If you're anything like us, there's no way you would forget your brows, because your brows are the first thing you pay attention to when you sit down to prep your face. Even when working from home, this shouldn't change. Your eyebrows have a way of framing your face and bringing together your whole look, making you look extremely put together in front of the camera. Be sure to clearly define your brows, using a really great eyebrow pencil like the Hourglass Cosmetics Arch Brow Micro Sculpting Pencil (THB 1150). Lest we forget: your brows are a way to allow people to read your body language and facial expressions/emotions even without words. They're essential for even basic communication.
Image: Hourglass Cosmetics
Buy now
6
Lipstick is great, but don't overdo it
Nobody sits at home in a bright red lip at 9.30am casually answering emails — or do they? If you do not fall into this category, there's no need to fake it. Really bright lipstick can look a bit weird on camera, and a conference call is not really the time to get adventurous and try out an out-of-the-box shade. Keep it natural and elegant with pink-ish hues. Lip liners are also a great option for a naturally tinted lip look. For this, the NARS Velvet Matte Lip Pencil (THB 1100) is a fine option. Definitely also brush your teeth (a no-brainer, though you'd be surprised), as you don't want visible remnants of breakfast, lunch, or last night's dinner between your pearly whites. Awkward. 
Image: NARS
Buy now
7
Nobody needs to know you aren't wearing pants
In sartorial speak, conference calls have long been known as "dressing from the waist up." You're at a desk, your webcam is on your face, and nobody knows or cares about what you're wearing down below. Turtlenecks are a popular choice as they have a way of exuding a professional air, even though Bangkok may be a little hot for them at the moment. Earrings can also go a long way, especially classic pearl studs. As a general rule: think of what a newsreader wears (also a waist-up-dresser), and try to follow suit. Neutral hues are your friends. Pants are optional — though do you really want to risk having to suddenly get up to grab something and flashing your entire team? We'll leave that one up to you.
Image: Saint Laurent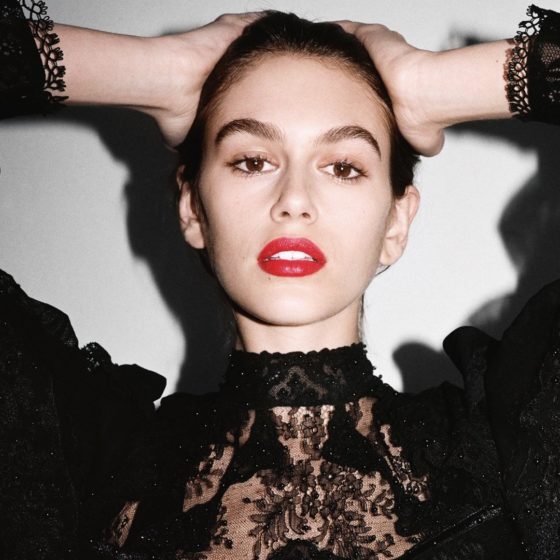 8
What about my hair?
For starters, definitely brush it. You may not even need to wash it (though, goodness, even when working from home, do practice basic hygiene), but certainly don't go for a wild voluminous look for conference calls. It'll look like bed hair, which is sexy in real life, but appears messy and lazy in a serious video chat. Putting up your hair can also give you a more serious edge.
Image: Saint Laurent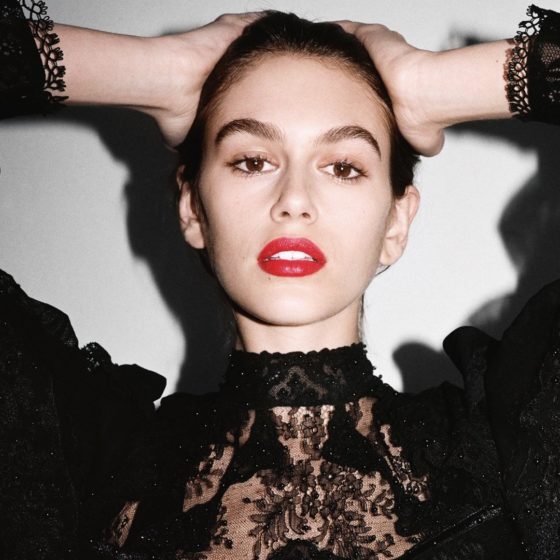 9
Other aspects to consider
Go for soft and bright lighting, a neutral background, a good chair, and be sure to keep anything you need nearby (see the above note on not flashing your colleagues). Try to eliminate distractions as much as possible, i.e. turn TVs off, and try to keep children in another room if possible. Position your laptop at eye level so you have the most realistic and optimum angle, and beyond anything: own it, be confident, and tap yourself on the back for doing a great job at this whole #WFH thing. 
(Do the back-tapping after the call has ended. Don't be weird).
Image: Hourglass Cosmetics