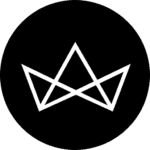 Personalised skincare: a luxury experience by Biologique Recherche at the Peninsula Spa
A facial treatment that serves the exact needs of your skin is sure to bring optimum results. But where can we find such a dream treatment?
We were asking the same question — until we met Biologique Recherche. At the Peninsula Spa, we were fully introduced to the premium French skincare brand, globally dubbed the 'Hermés of skincare' for its luxury treatments and strong emphasis on personalisation. Founded by a biologist, a physiotherapist, and a doctor in Paris over 40 years ago, the company is research-led and understands that your skin is highly unique and constantly changing. Most skincare brands categorise you in labels of skin types like 'Oily' or 'Dry', but over at BR, they work with what they like to call Skin Instant®. This is the idea that skin is dynamic and each area on your face could even have differing needs at one time. It all depends on the 'instance'. By assessing each individual case, they then create a personalised routine and set of products to best treat your unique skin. And that's why you can't buy Biologique Recherche at any retailers, whether Amazon or Boots; the company cares so much for the individual's uniqueness that they prefer customers to be assessed in person in order to give them exactly the right treatment.
So where can you try out this personalised experience? Biologique Recherche have partnered with one of the best spas in Bangkok, the Peninsula Spa at the Peninsula Hotel Bangkok. And what's more — they're soon to launch a brand new Brightening Facial Treatment, complete with state-of-the-art products only available in Bangkok at the Peninsula Spa. When Biologique Recherche says 'personalised', they really do mean it. The luxurious journey of the Brightening Facial Treatment begins with a highly advanced yet perfectly safe assessment of your 'Skin Instant' using small sensors. In a plush consultation room, an expert uses their technology to detect your skin's levels of hydration, oiliness, elasticity, and irregular pigmentation. From this information, she then designs your unique treatment and selection of Biologique Recherche products that fit perfectly with your needs. No need to fear this scientific introduction: this whole process can be done as you sip on a delicious welcome refreshment. How about a mocktail of beautifying ingredients created by Mitsuhiro Nakamura, their award-winning Head Bartender from the Peninsula Tokyo? No detail in this experience is left without a touch of luxury. You're then escorted to a stunning spa room by your experienced spa therapist, who then confirms your skin's needs and listens to any of your personal preferences. The treatment begins with cleaning the face, neck, and décolleté using the magical Lait VIP O2, a highly recommendable milk that gently but effectively removes impurities while nourishing your skin. Then, the therapist takes you on a luscious personalised journey of brightening and purifying. The highlights of their new Brightening Facial Treatment include the Peeling aux Acides Fruits. This gentle peeling mask safely exfoliates your skin while strictly respecting the natural strength of its barriers and layers. The fruit acid might give your face a slight tingling as it works on your skin, but it's nothing to worry about. All of Biologique Recherche's products use pure, concentrated, raw ingredients that are never harsh on your skin. The other highlight is their latest creation and the star of the new Brightening Treatment — the Masque PigM 400. There are different intensity levels depending on your skin, but overall the Masque specifically addresses irregular pigmentation and dull skin. This isn't your average tissue face mask — Biologique Recherche uses a special Lyocell material that is cushion-soft, all natural, highly absorbent, and fully recyclable. For your face, it delivers a juice richer in nutrients than ten smoothie bowls, with brightening ingredients and exfoliants like pea extract, red seaweed, and finger lime extract. If you're travelling, the mask makes a perfect accompaniment on a long flight. You'll arrive with the freshest-looking glow you've ever had. It was no chance meeting that got Biologique Recherche partnering with the Peninsula Spa. The spa itself is a gorgeous, cool, and calming temple for the soul. The oriental beauty of the dimly-lit corridor immediately puts your mind at rest and assures you of the elite service you're about to experience. The collaboration between French research-led skin products and the unrivalled grace of a luxury Thai spa makes an unstoppable dynamic skincare duo. If you're looking for a facial treatment that serves the exact needs of your skin, we definitely recommend you turn to Biologique Recherche and the Peninsula Spa. But be warned: you won't ever want to turn back.
The 90-minute Biologique Recherche Personalised Brightening Facial Treatment at The Peninsula Spa is priced at THB 5,500++ per person. For more information or to make a reservation, call +66 2020 2888 or e-mail spapbk@peninsula.com.
The Peninsula Spa at The Peninsula Bangkok
Address
The Peninsula Spa, Charoen Nakhon Road, Khlong Ton Sai, Khlong San, Bangkok