If you're looking to start (or evolve) your anti-ageing skincare routine, this is what you should be bookmarking today.
Cammie Cannella, the Vice President of Global Education and Customer Experience at Kiehl's, gives us an insight on anti-ageing, skincare essentials and super ingredients. She chats to us about managing stress and building an effective age-defying skincare routine in 2020.
[All images courtesy of Khiel's]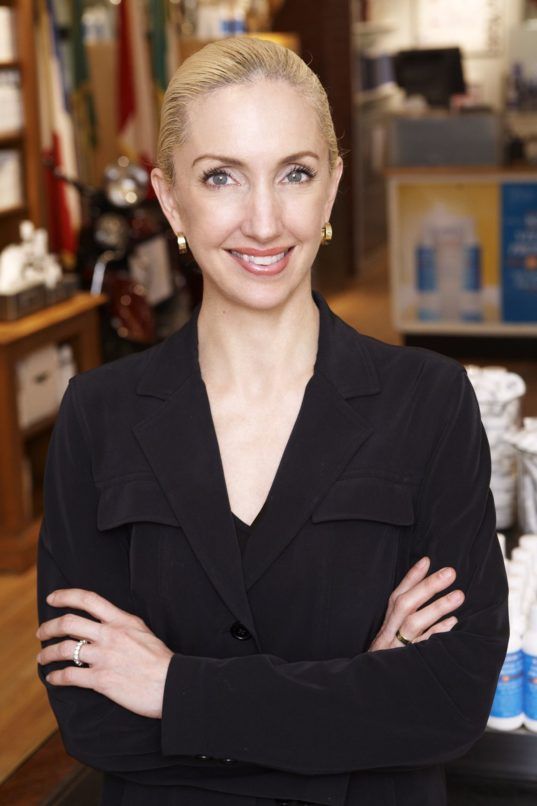 Anti-ageing is a tricky subject – it's all about timing, creating the perfect routine and making sure that the best ingredients are used. But mostly, it's about dealing with your skin issues effectively – protecting the skin barrier and managing stress should be the topmost priority. It's a well-known fact that skin aging is mostly caused by stress – in unprecedented times like these, confronting stress and making sure the skin feels fresh and happy is a tough task too.
The constant assault our skin faces from the environment along with lifestyle choices such as, lack of sleep, stressful work environments adds up. These stressors do contribute to early signs of ageing, they weaken the skin barrier and make your skin dull, lifeless and dehydrated, especially mature skin that requires constant attention.
The Anti-Ageing Vital Skin-Strengthening Super Serum is an ultra lightweight fast-absorbing serum that comes with the goodness of 11kDa Hyaluronic Acid and an Adaptogenic Herbal Complex that not only increases radiance but also reduces visible signs if ageing. It also contains adaptogenic herbs that give the skin improved texture and resilience, packed with Schisandra Berries, Holy Basil and Red Ginseng Root, it's all about giving your skin that coveted glow. Moreover, it fits perfectly for the Asian skin type as Asians face the maximum amount of external stresses like humidity, pollution and more.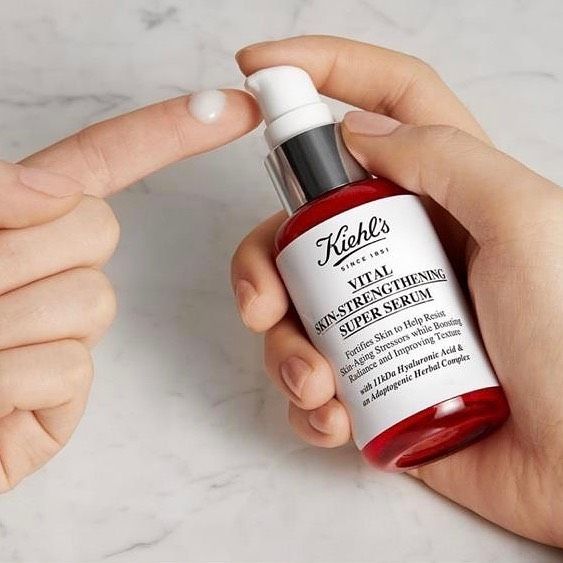 At what age should one start an anti-ageing routine? 
There is no thing as 'Anti-Ageing' – ageing is a natural process and bound to happen to everyone. However having said that, ageing can only be slowed down or done in a graceful manner as women can have flawless skin at any age. It totally depends how one's been taking care of it. Age-defying products, particularly those with antioxidants, can be used as early as age 21, but the most important thing is to use age-defying products that are appropriate for your skin type. The ageing process starts as early as 21, but the visible signs start appearing post 30. So I recommend starting anti-ageing products by 25. Dry, dehydrated and unprotected skin would definitely age faster than hydrated and well-nourished skin – one must remember that. 
What should one look at when it comes to ingredients for a good anti-ageing routine?
The perfect blend of nature and science is extremely crucial to look for in products as the only natural one or too chemicals ones won't work well with Indian skin due to its diversity. There should be looking for skin goals like suppleness, radiance and plumpness of the skin. Ingredients play a vital role along with its concentration in anti-ageing products. The new super serum is made up of 3-naturally derived and sustainably sourced ingredients Indian Holy Basil, Korean Red Ginseng and Chinese Scshisandra berries, which together further then blended with unique science formulations and they work beautifully on Indian skin. Hydraulic acid goes into the deeper layers of skin attracting hydration and retaining the smoothness of the skin. Holy basil on the other hand, helps to neutralize the stress of the skin. These ingredients help give you smooth, young and healthy skin. 
What are the most interesting trends in skincare now? What are women looking at as skincare superheroes?
Well, one must not follow any skincare trends but should regularly upgrade their skin ritual. Remember, our external and internal stressors constantly keep varying so our skin care also needs to be updated. But if I have to name one important skincare essential, it has to be skin-strengthening.  It's obvious that we need to boost our body and skin immunity. Skincare superheroes I believe in are the holy trio – Vitamin C, Hyaluronic Acid and Retinol. I cannot stress upon the need for these in your skincare routine. 
What is a good skincare routine for ageing skin – take us through an ideal regime with a few ideal products one should be looking at?
Ageing skin should be dealt carefully, one must be mindful of not aggravating or exfoliating it too much. A day and night regime should be followed religiously. Start with a deep cleansing facial wash, followed by a clarifying toner preferably an acetone-free option like a Calendula toner and use a good pre-serum like the Kiehl's super serum followed by vitamin C followed by a good moisturiser. That's a good routine to follow essentially. 
Any skincare tips for mature skin? 
Skin changes happen internally as well as externally. Its kind of amazing when you think of the skin as the largest organ in your body. On a particular day our skin is faced with pollution, sun, stress , lack of sleep. The skin needs resilience. It needs a healthy foundation in order to resist the signs of ageing. One should use more active ingredients as they age to build resilience. Also one should look for adaptogens in the formulas as they help in bringing the skin to its most natural form. 
This article first appeared on Lifestyle Asia India.