Are you using retinol yet? How does it work? We speak to dermatologist and founder of his eponymous line Dr Dennis Gross on his latest Advanced Retinol + Ferulic line that tackles your skin insecurities.
If you're a skincare newbie or curious about this most-hyped ingredient, you will be thrilled to discover that by including retinol in your skincare routine does wonder for the complexion. To sum it up, retinol is the ultimate anti-ageing miracle potion.
Formulated with Vitamin A, retinol is a type of retinoid that helps boost collagen production while increasing the rate of skin cell turnover. As your skin gets accustomed to the ingredient, the product will target and reduce clogged pores for a smoother complexion. Not only that, it helps treat acne, prevents wrinkles, brightens dull skin, plumps the skin and fades dark spots too.
[All images credit: Dr Dennis Gross]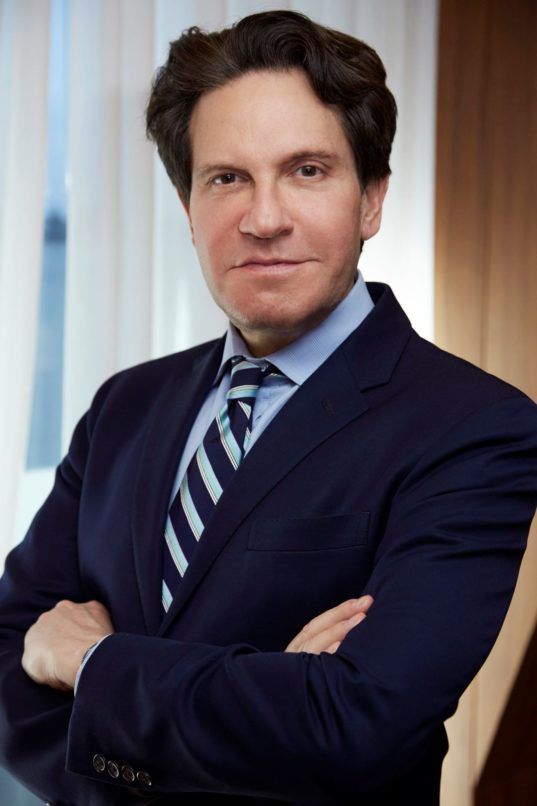 But how is the Advanced Retinol + Ferulic line different compared to other retinol products in the market? Thanks to the plant-based ingredients, Bakuchiol and rambutan, the latest Phyto-Retinol Blend formulation is born. There are four products to note from this unique innovation: Texture Renewal Serum, Triple Correction Eye Serum, Overnight Wrinkle Treatment and the Overnight Texture Renewal Peel.
"The new Advanced Retinol + Ferulic line combines retinol with ingredients that strengthen the moisture barrier and are anti-inflammatory. It is the perfect introduction for anyone new to retinol – the formula gives excellent results without irritation. If you are still hesitant, there is nothing wrong with building your way up to everyday use, " he explains.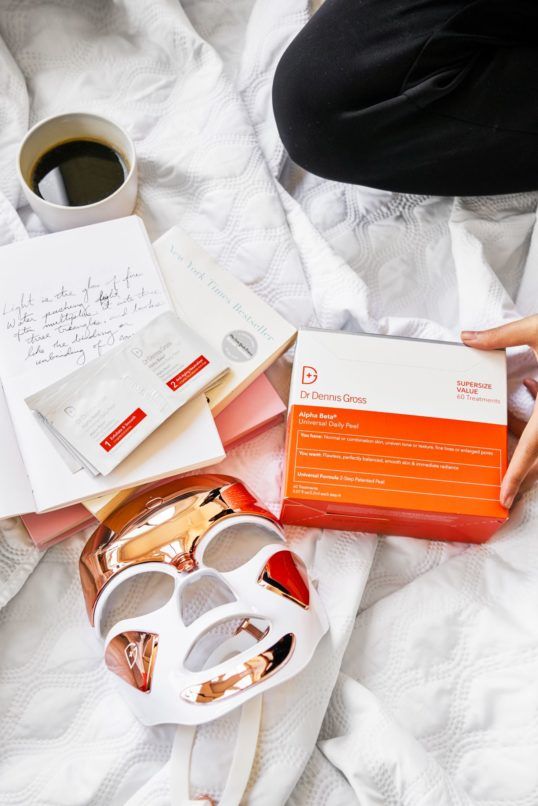 Formulated for all ages and skin concerns, this skincare range helps strengthen the skin without any sign of irritation. "By adding Bakuchiol to our formulation, it maintains the skin's moisture barrier, while retinol stimulates cell turnover and our skin's natural production of collagen. The rambutan leaf extract is anti-inflammatory which helps reduce redness and irritation. It also helps improve skin elasticity and support collagen production," Dr Dennis Gross shares.
The key is to create formulas that can layer together. "By combining retinol with Bakuchiol, we removed the possibility of irritation or redness which retinol has commonly caused in the past, particularly for those with dry or sensitive skin types. When you use retinol and Bakuchiol together, you get double the collagen production without any irritation."
Coming from someone who has never used retinol, I dig deeper with Dr Dennis Gross on the latest range and the incredible benefits of kickstarting your retinol journey. Scroll down to read further.
The Advanced Retinol + Ferulic range will be launching exclusively at Sephora Thailand and in stores from 7 October 2021 onwards.
It's common for people to feel scared about mixing retinol with other AHAs/BHAs – what is your take on that?
You can absolutely incorporate AHAs/BHAs and retinol into your routine. They work in two different ways in skin: alpha and beta hydroxy acids loosen the glue that holds dead skin cells to the skin's surface, exfoliating the top layer of skin. Retinol works by stimulating cell turnover in the deeper layers of the skin, pushing skin cells up to the surface. They both have significant benefits for the skin.
If you are worried about layering retinol directly over AHAs & BHAs, you can use one product in the morning and the other at night. In the morning, I prefer AHAs/BHAs, like my Alpha Beta Daily Peels, to reveal healthy-looking skin by sloughing off dead, dull skin cells lurking on the surface. It is also an excellent prep for makeup application. Applying retinol at night will support our bodies' natural cellular renewal process and avoid any additional sensitivity from sun exposure.
For people who commonly identify as having combination and/or oily skin, what is one piece of advice you'd share with them?
Retinol is a great ingredient if you have oily or combination skin – it was invented initially to treat acne. Oily/combination skin can be attributed to an overproduction of oil, leading to congestion and breakouts. Retinol stimulates the production of new skin cells, which helps to eliminate dead skin cells that could potentially clog pores. Continued use will prevent breakouts from occurring, fade blemish scars and reduce the appearance of pore size and skin texture.
For those who have never tried retinol, how do you suggest introducing the product to their skin? Is it advisable for daily use?
You can start by applying the product two or three times per week and, if you don't see any redness or irritation, increase usage to every day. Just remember to use a physical sunscreen with at least SPF 30 every day – you should be doing this regardless. But especially when using retinol, an all-physical sunscreen of 30-50 SPF will protect this skin from potential photosensitivity and irritation.
As every woman deals with hormonal acne, what are the best healing ingredients to look out for and can retinol help with clearing acne?
Retinol is a fantastic ingredient for treating texture concerns and adult acne. Retinol also increases cell turnover inside the pores, which helps unblock them and prevent them from repeatedly congesting while clearing the acne to prevent future flare-ups.
Other ingredients that are great for hormonal acne are monk pepper, which prevents hormones from attaching to the oil glands deep in pores, stopping them from triggering excessive and thick oil production trapped in pores. Vitamin C is also another great ingredient when it comes to healing acne scars. It stimulates collagen production and neutralizes free radicals, which heals scars while preventing new ones from forming.
What is your take on adding a lot of steps to your skincare routine (e.g., the 10-step Korean trend)? As a dermatologist, do you think it is necessary?
I am a big believer in formulating with a cocktail of ingredients. When you use products that combine multiple actives, there is no need for a 10-step routine. As a dermatologist, I recommend that your skincare routine consists of a non-stripping cleanser, a serum targeting your top skincare concerns, eye treatment, moisturiser based on your skin type and sunscreen. You can always add a secondary serum to swap out for your evening routine or even an LED treatment. The most important thing to remember is consistency is key. I find that patients with long routines sometimes fail to be consistent.
Lastly, a common perception is that retinol is too harsh and thins out your skin. What is one of the most frustrating myths you've heard about retinol?
Retinol thickens the skin! That is how it leads to beautiful firming. It does the opposite of thinning the skin. Retinol, especially with the Bakuchiol, thickens the epidermidis and helps fine lines disappear. Then retinol, with the help of rambutan, penetrates deeper down into the skin layer called dermis and stimulates more collagen production, which smooths out more profound wrinkles. The result is thickening both – the epidermidis and dermis – for excellent thickening of the skin, not thinning.
Myth: The higher the percentage, the better the retinol product
False: Among the patients in my practice, I have noticed a massive misconception that higher percentages of retinol = the best treatment possible. Often, higher percentages of retinol damage the moisture barrier, where we'll see flakiness, redness and irritation. Rather than focusing on the percentage specifically, it's crucial to take in the whole picture and examine the ingredients incorporated within the retinol formulation.
This article first appeared on Lifestyle Asia Kuala Lumpur.