Introduced to us as the 'COVID-19 Mask Break-Out Saviour', it was hard to resist the hype around the arrival of the FOREO LUNA 3 in Thailand.
Officially arriving on 31 July online and in stores, we actually got our hands on the hot item a few days before its official launch. Read ahead for our full review, and decide for yourself whether it's the maskne antidote you've been yearning for.
[All images courtesy of FOREO Thailand]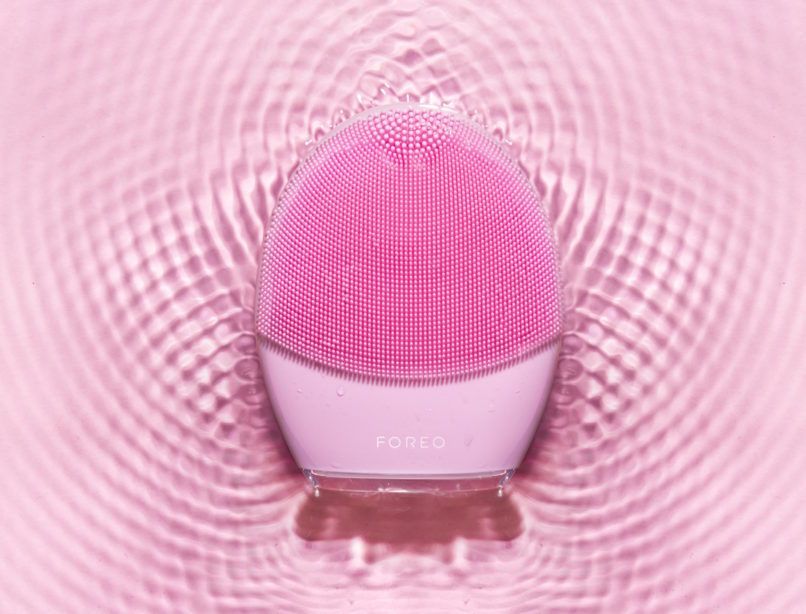 The Hype
FOREO has long been a staple on the beauty vanities of various celebrities, so its name rung many an excited bell to us pre-launch.
The story goes that FOREO's founder, Filip Sedic, was looking for a way to improve his wife's beauty routine so that she could better cleanse her skin of bacteria, dirt, and impurities. He came up with an original gadget way back in 2013, combining ultra-soft treatment with a hygienic cleansing ritual through a variety of targeted firming massage routines.
It's a great modern love story, and one that turned us from third wheels into avid fans of the brand.
FOREO has since launched various gadgets, and the LUNA 3 is the latest in the line.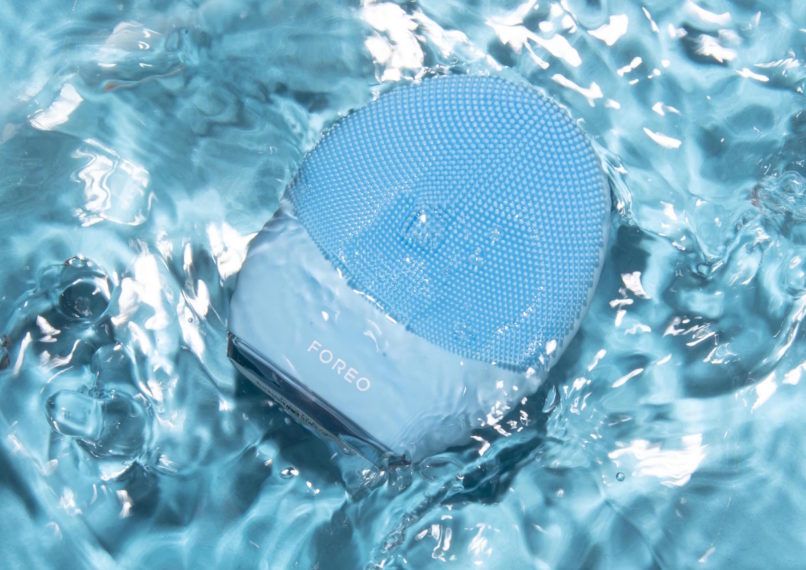 The Design
Positioned on our marble bathroom countertop, to the untrained eye, the FOREO LUNA 3 could pass for a sheer interior decor item. Is it an abstract sculpture? Is it a futuristic bluetooth speaker? Or is it something far naughtier?
Opting for the blue model (the colours depend on your skin type), our LUNA 3 was made for combination skin. It features non-porous micro-bacteria resistant silicone and a high-tech T-Sonic pulsation function. It comes with a travel bag (essential) and a charging cable, though its battery is said to last up to 650 uses (!) from one single charge.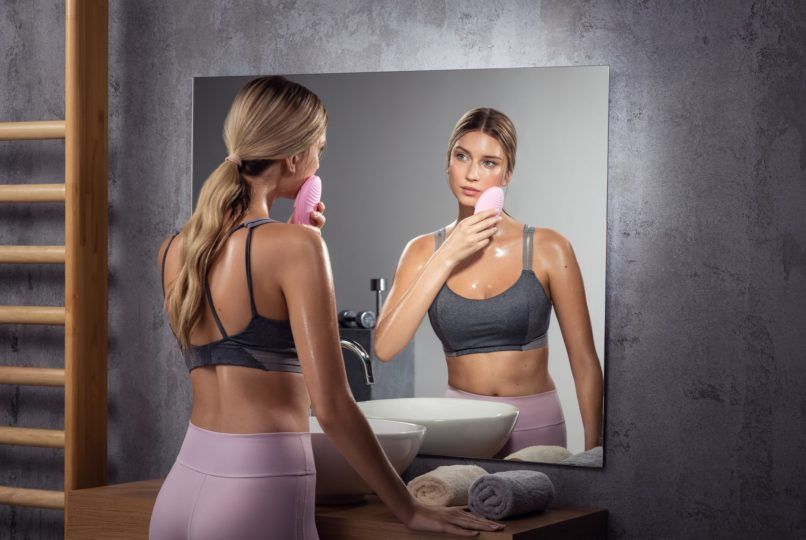 The Functions
The new LUNA 3 was designed to cleanse better, last longer, feel softer, and provide more options than its forefathers. This is enabled through an app, which offers adjustments to intensity levels, as well as various massage programs.
It all sounds pretty hi-tech, and that's because it is. We had to register our device, after which it connected automatically to the app via bluetooth each time smartphone and LUNA 3 were near one another. Whilst you don't need the app to do a simple cleanse, you do need it to conduct the massage treatments. These are tailored to specific areas (or problem zones) ranging from contouring your jawline to de-puffing your undereye zone. The latter was a great way to relieve our blue-screen-strained peepers.
To the untrained eye, it could pass for a sheer interior decor item. Is it an abstract sculpture? Is it a futuristic bluetooth speaker? Or is it something far naughtier?
The FOREO LUNA 3 Design
The app is really straight-forward, and there's a handy video that explains where/how to position LUNA 3 on your face for the whole treatment. Fret not: treatments take 4 minutes at most, and they're actually a really fun way to unwind after a long day.
A device that is designed for millennials, the whole app thing may sound overwhelming at first, but it really is easy to use. It wouldn't be too tricky to teach a Gen X or Boomer, either.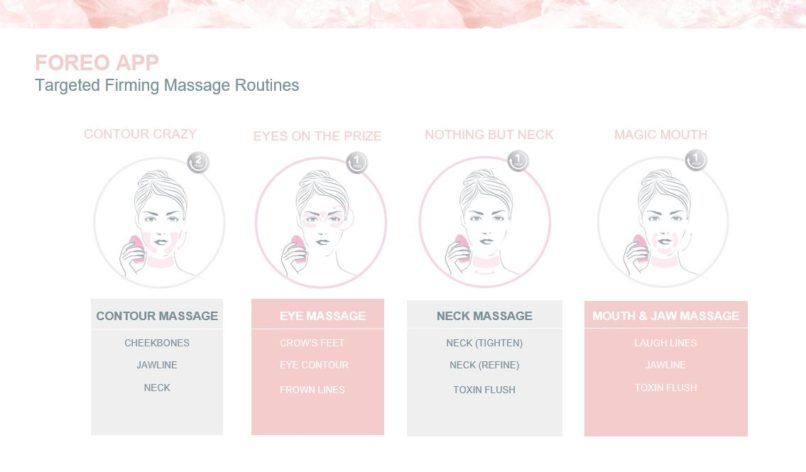 The Experience (how to use)
Beyond the special massage treatments, the LUNA 3 is at its core a cleansing device.
It features touchpoints that reach deep into your pores in a way that does not feel intrusive, given the extremely soft bristles. The 8000 T-Sonic pulsations are said to remove 99.5% of dirt, oil, and make-up residues, making it an ideal way to finish up your cleansing routine before moving ahead to toners, serums, or creams.
Cleansing from start to finish, it'll take you 90 seconds tops, so you won't be late to work because of it, like, ever.
Using the FOREO LUNA 3
Wearing a mask every day means you need and crave a good cleanser to remove all that trapped dirt, so it's refreshing to find a gadget that does this with minimal effort on the user's behalf. We found the LUNA 3 wholly relaxing to use, and our skin felt thoroughly cleansed and remarkably soft after the first use — and every use thereafter. It is perhaps not apt for skin that is already breaking out, as something about the movement of the device across the face feels like it could spread your impurities, but we didn't notice any bad effects on ourselves. The vibrations also sound a lot more intimidating than they feel, and though our face was reddened a little after each use, this went away as soon as we rinsed.
How do you use it to cleanse? It's easy. Dampen your clean face and apply your favourite cleanser to the device. Press start twice, and using the touchpoint in a circular motion, glide the LUNA 3 around your face until the timer goes off. After that, rinse your face with water (and your device too), and pat dry. From start to finish, it'll take you 90 seconds tops, so you won't be late to work because of it, like, ever.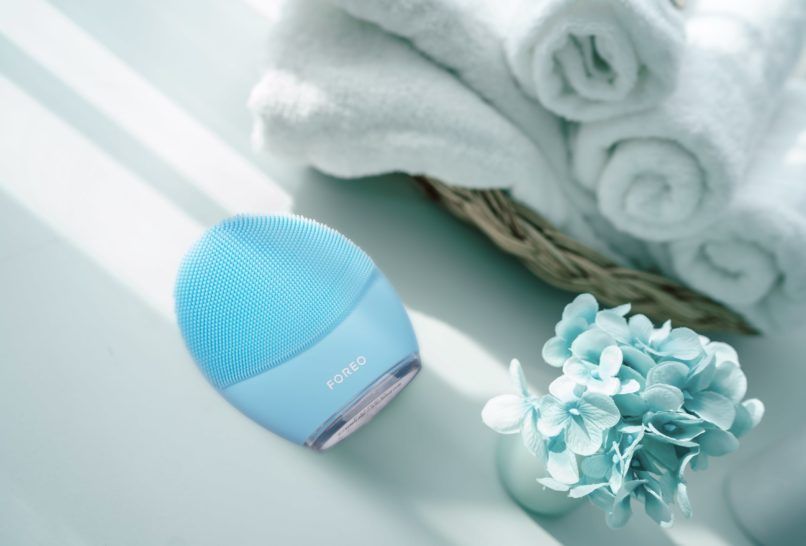 Closing notes
We didn't use the LUNA 3 every day (though, admittedly, we would have loved to), but it became an addictive part of our skincare routine that we looked forward to every morning and night.
Whilst it does feel like a self-care device, it doesn't require the ages of time and effort that many other self-care rituals require (think, bubble baths or 15-minute sheet masks). Nevertheless, it still pairs well with aforementioned bubble baths or sheet masks if you wanted, always revealing a fresher, brighter, and more beautiful complexion.
We're flattering ourselves here, but it's credit where credit is due.
In a world where unavoidable acne is real, it's fun to have a device waiting in your skincare vanity that makes you want to rip off your mask as soon as you get home. COVID-19 or not, it's the TLC our skin needs; the TLC it deserves.
The new FOREO LUNA 3 is now available at Thai Sephora stores in Bangkok and Phuket as well as online. It is priced at THB 8900.
Good Life Gadgets
Always tech-savvy and always on the beat of the latest trends: as you guide to the good life, we're always on the lookout for the coolest gadgets about town. Whether it's beauty or motors, these nifty tools will pave the way to living your best life in style. Curious? We've collected them all within our Good Life Gadgets series.