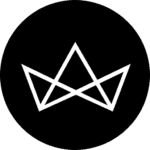 Gallery: Activewear brand Wakingbee unveils a new collection to balance work and play
Sweat it out with these beyond-the-gym staples that make working out more fun. Sweat on, Stress off.
Wakingbee, a Thai activewear brand, presents its latest collection with a new concept: Sensible Sweat. The brand's latest Spring Summer 2020 collection is inspired by creating a balanced active life. The relaunch of the brand brings new basic tones, as well as mix-and-match designs with a range of sizes suitable for all body types. The concept, Sensible Sweat, aims to inspire to be comfortable in flaunting activewear in every situation possible, and to be able to feel an empowerment therewith.
Yesterday, Wakingbee showcased their new collection with a stylish fashion showcase at Just Co. Co-Working Space at Samyan Mitr Town. The showcase was revved up with a full-energy dance workout routine by a group of well-known figures in the industry. We also saw A-list celebrities like Nataporn Donavanik, Karuna Vatchanaphukka, Kwankao Svetavimala, Tawanna Thara, Nicha Thanalongkorn, Rinrata Indamra, Patsamon Piriyametha, Khanidtha Daroonnate, Netdao Wattanasimakorn, Disaya Sorakraikitikul, Mew–Nittha Jirayungyurn, Woonsen-Virithipa Pakdeeprasong, Patricia–Tanchanok Good, Punpun–Sutatta Udomsilp, Ploi Horwang, Mutmee–Pimdao Panichsamai, and more, in attendance.
Scroll ahead for a sneak peek into the event, and visit their stores at Central Chidlom, Central Pinklao, Siam Paragon, and The Emporium to shop the collection.
For more information, visit Wakingbee.