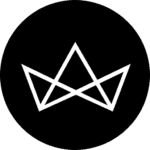 Here's what Frank Lloyd Wright's unbuilt buildings would have looked like in the 21st century
Frank Lloyd Wright is one of the greatest architects of all time, apparent from his thought-provoking, modernising designs and architecture style that still lives on after his death on 9 April 1959. His genius is a distinctively American style of architecture called "Prairie School", which emphasises simplicity and natural beauty in designs for homes and commercial buildings, in contrast to the elaborate and ornate architecture that prevailed in Europe at that time.
Perhaps Wright's most iconic work is the Fallingwater Residences atop a gushing waterfall in southwestern Pennsylvania, which the architect designed in 1937 for the Kaufmann family. This is what propelled him back onto the public stage to dream up some of the greatest buildings of his life. In fact, he designed 660 buildings throughout his lifetime — most of which remains unbuilt and unknown — until now that is.
In conjunction with Wright's 150th birthday last year, Spanish architect David Romero has taken on a project to reimagine Frank Lloyd Wright's drawings into 3D renderings, as if they had been built (or rebuilt). Romero, who was a fan of Wright's work since he was an architecture student, started this idea by modelling the Rose Pauson house (which finished in 1942 but burned to the ground one year later) for the launch of his website Hooked on the Past in 2014. According to Romero, this particular structure was chosen because the 3D tools serves precisely this purpose — the ability to see something that does not exist.
Romero's project this year, in collaboration with Frank Lloyd Wright Foundation, aims to use Wright's old sketches and site plans to create the new models using advanced visualisation techniques, offering a glimpse into a world of Wright's architecture never materialised or were destroyed. "While we will never know the true experience of visiting an unbuilt Wright design, these renderings can convey a bit more sense of space and light than the drawings alone," said president and CEO of the foundation, Stuart Graff.
Romero featured a series of renderings of Wright's unbuilt Gordon Strong Automobile Objective, a tourist attraction the legendary architect envisioned in 1924 to be built at the top of Sugarload Mountain in Maryland. Romero has also recreated Wright's unbuilt designs for other projects such as the Roy Wetmore Car Repair and Showroom, the Valley National Bank, and the Butterfly Wing Bridge in San Francisco.
The latter, which he designed in 1952, was intended to serve as a southern crossing of the San Francisco Bay. While the city was discussing duplicating its iconic Bay, Wright famously said that the Butterfly Wing Bridge would "distinguish and beautify the San Francisco Bay region."
In fact, the design for the bridge was so radically different that its construction was said to have rendered I-beams obsolete in the construction of bridges. The bridge boasted a quieter design, more in tune with nature, and incorporated a subtle swoop to signify the wings of a butterfly. Its arched central featured twin roadways separated by a garden, where motorists could get out of their cars to picnic and watch passing ships.
While it is a shame that some of Wright's best sketches, such as the Butterfly Wing Bridge, have been lost, perhaps Romero's 3-D renderings of his works will give them a second opportunity to be seen by the world — and hopefully even come to life this time.