Welcome to our monthly column where we feature the most interesting and exciting art exhibitions happening around town. Show some love to local creatives and go on a spraycation at these art exhibitions in Bangkok this April 2022.
Bangkok is brimming with creativity. The buzzing metropolis has witnessed exponential growth in the art scene in the last few years or so. Whether it is art galleries, talented artists, or art connoisseurs, the capital city has observed an escalated interest in all aspects. Consequently, Bangkok is now home to a plethora of cool art shows. Be in the know of what's hot and happening in the art scene with this monthly column of ours. Here are 8 art exhibitions to check out in Bangkok this April 2022.
8 Art Exhibitions to Check Out in Bangkok this April 2022
'Bangkok Photo Exhibition' by Bangkok Art and Culture Centre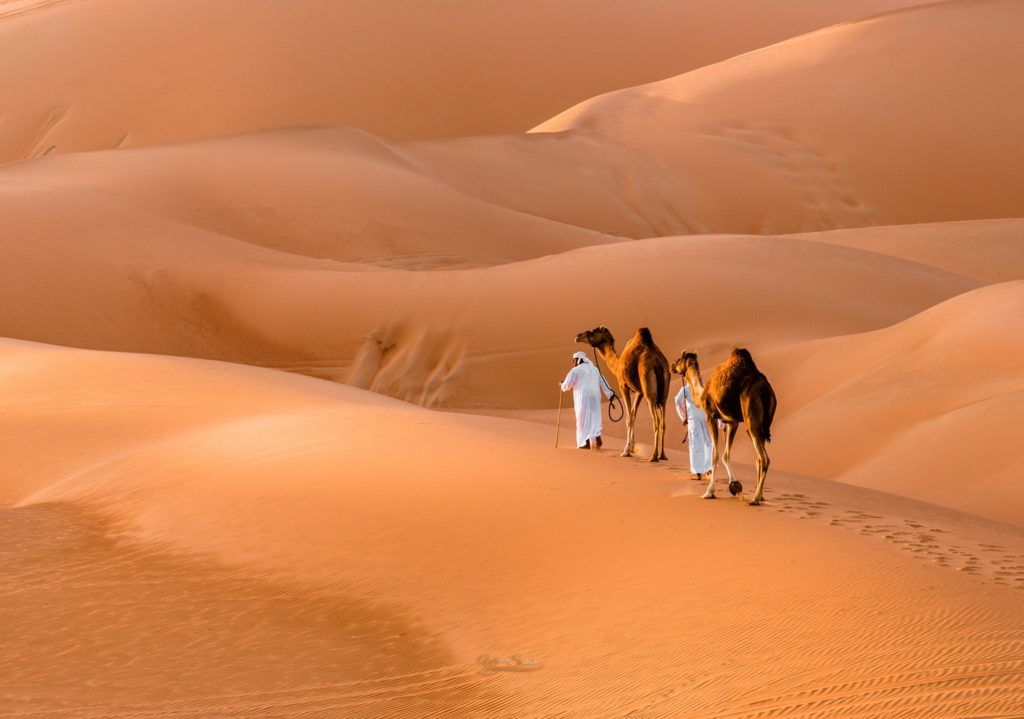 First on the list is a photography exhibition. This time, it's one that's dedicated to exhibiting the diverse talent of photographers. At 'Bangkok Photo Exhibition' at the BACC, expect a collection of 80 printed works submitted by photographers spanning over 40 countries. Brace yourself for an inclusive group show.
Art gallery: BACC
Dates: Until 10 April 2022
'A Minor History, Part II: Beautiful Things' by Apichatpong Weerasethakul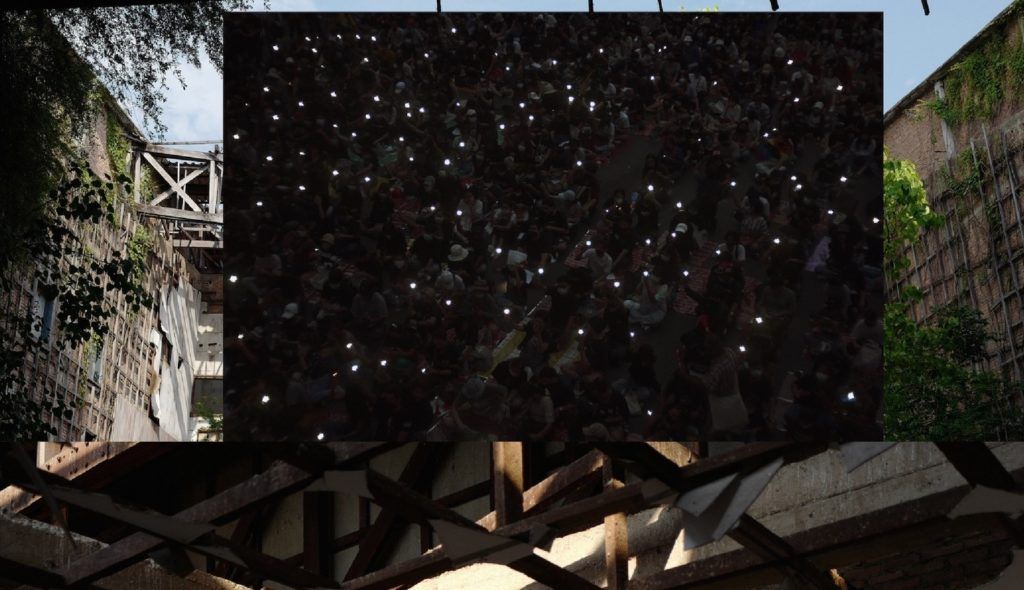 If you're familiar with the works of esteemed Thai independent film director, film producer, and screenwriter, we believe this immersive exhibition will pique your interest. 100 Tonson Foundation invites you to delight in a reinterpretation of the director's work presented as a visual art exhibition. Here, the story of how the Mekong River changed over lockdown is chronicled through art.
Art gallery: 100 Tonson Foundation
Dates: Until 10 April 2022
'The Hope and Peace Collection for Ukraine' by Viktoria Vorotina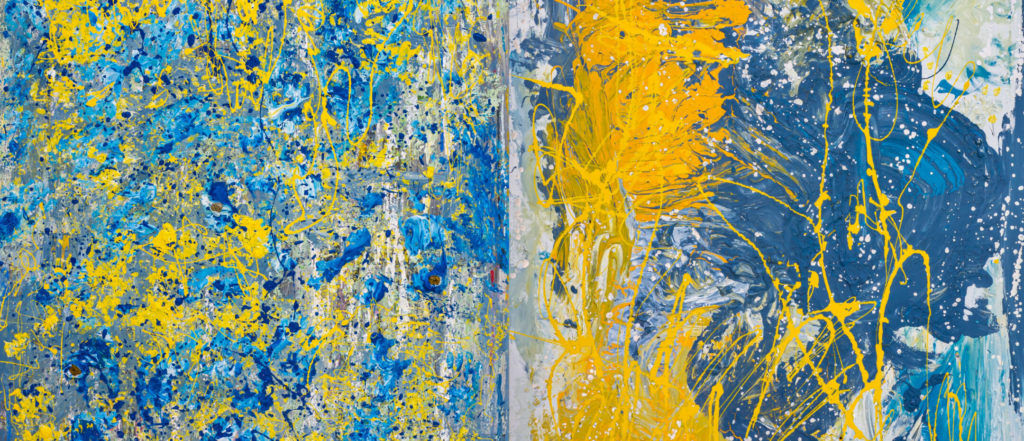 If you wish to show your support to the people of Ukraine, here's art dedicated to a good cause. Ukranian artist Viktoria Vorotina interprets 'hope and peace' through abstract, polychromatic paintings. Hosted by and at River City Bangkok, all the proceeds from the artwork sales go towards The Igor Saviors with the intention to support the surgeon and the director of the old age home in Ukraine. View the paintings here.
Art gallery: River City Bangkok
Dates: Until 24 April 2022
'Ma-Der-La!' by Ittiphon Phattarachon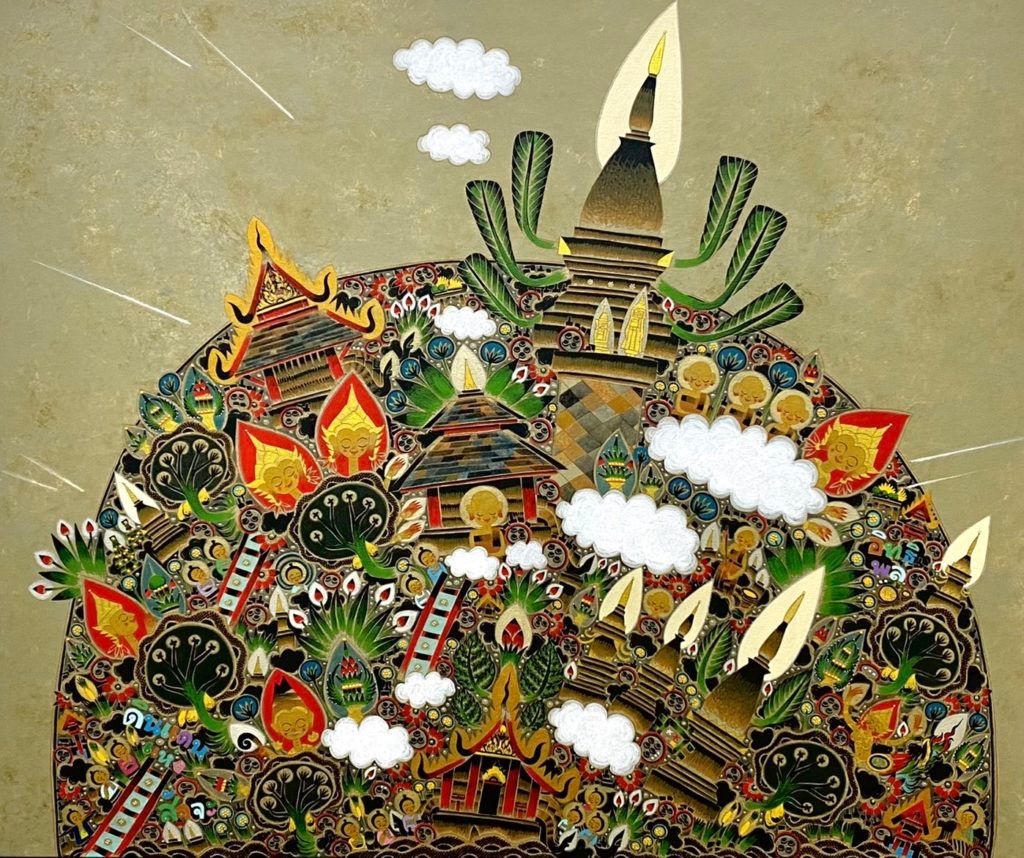 An exhibition of pop art paintings, talented Thai contemporary artist Ittiphon Phattarachon brings Isan's culture, tradition, and beliefs into his work. This, combined with his creative mind, results in a pop art exhibition featuring gimmicks with bright and bold colours that express messages and comedy. 'Ma-Der-La!' is an Isan expression that means 'Come on, girl!'
Art gallery: River City Bangkok
Dates: Until 24 April 2022
'BODYSCRIPT' by Aubrey Kurlansky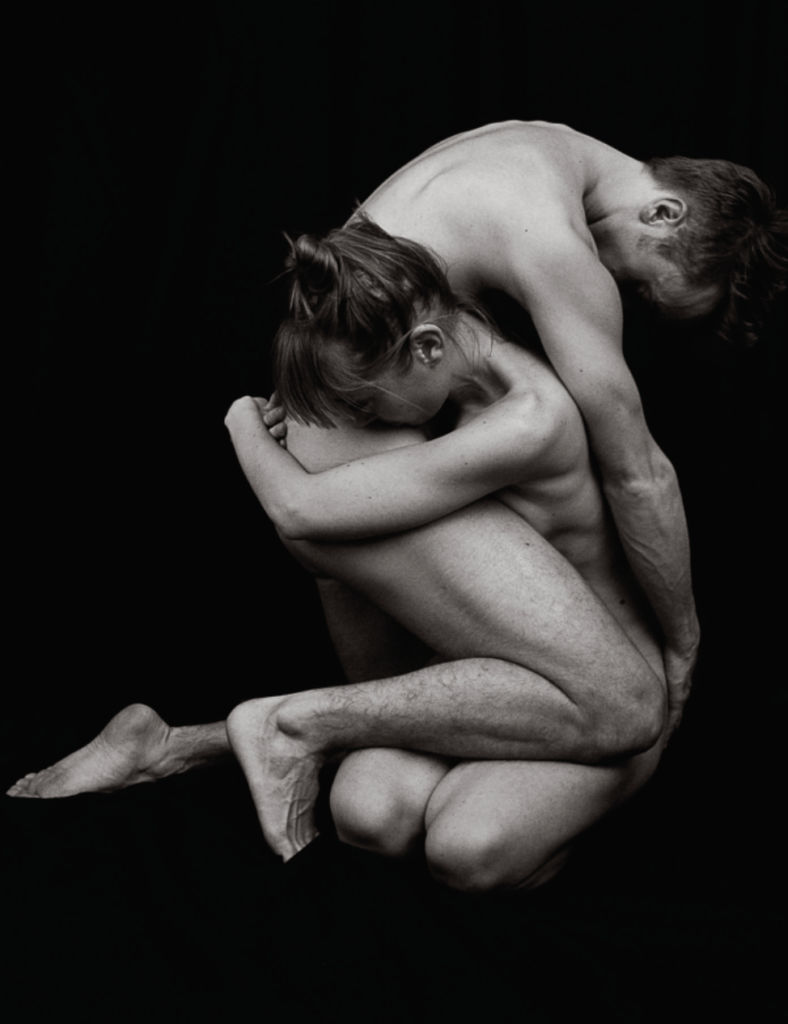 Next up, we've got a provocative photography exhibition. Aubrey Kurlansky, the artist behind this exhibition, creates art with the intention to tackle issues of body dysmorphia and low self-image. He creates inclusive art by allowing everyone to be heroic in their own self-image. 'BODYSCRIPT' features a small but prime selection of the 700+ people Aubrey has photographed. The photography exhibition is a dialogue about the human body via photography and visual metaphor, with 50% of profits from sales going to the Shinta Mani Foundation for conservation and wildlife protection.
'Take Your Seat Together' by the Embassy of Canada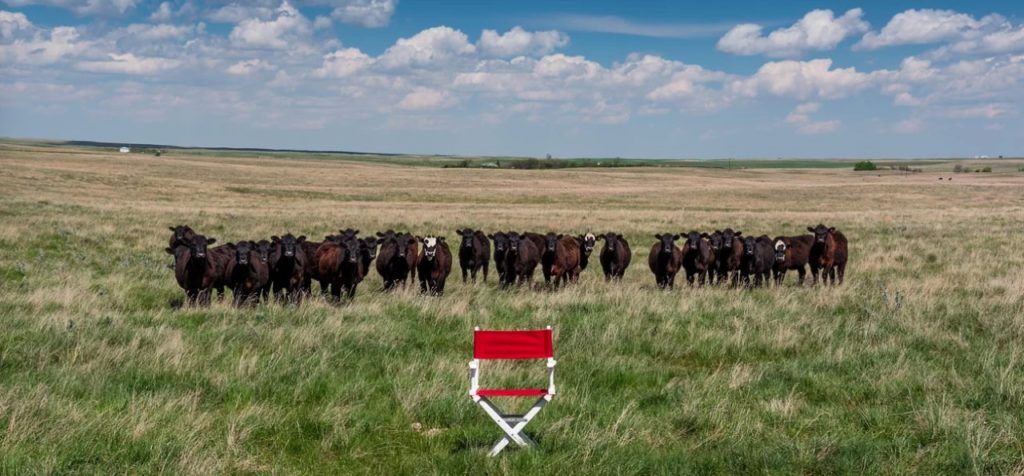 A photography exhibition by ICONSIAM and the Embassy of Canada, 'Take Your Seat Together' commemorates the 60th anniversary of Canada-Thailand diplomatic relations by featuring a selection of the thousands of photographs that showcase the beauty of both countries and the connections between them. The images are taken by celebrated Canadian photographer Randy VanderStarren and his son Randy.
Art gallery: ICONSIAM
Dates: Until 30 April 2022
'The Broken White Umbrella' by Sawangwongse Yawnghwe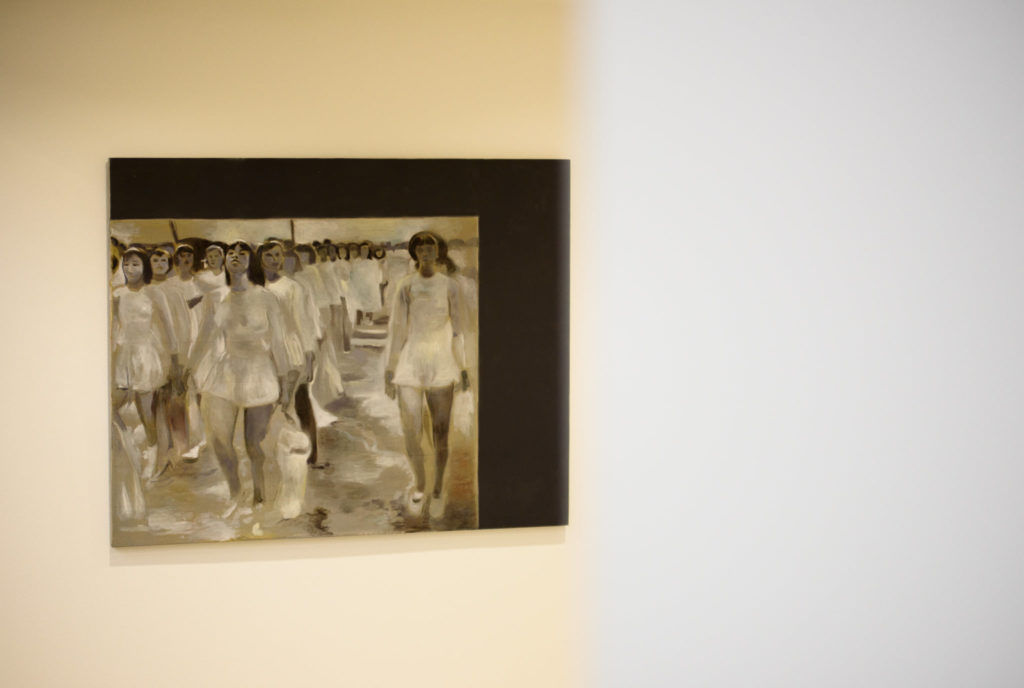 In this solo exhibition, internationally-exhibited artist Sawangwongse Yawnghwe expresses his response to the contemporary events in Myanmar through art. In this body of work, the artist reinterprets archival images from early-mid twentieth century Myanmar into modernist compositions featuring Barnett Newman-like bands of colour.
Art gallery: Nova Contemporary
Dates: Until 30 April 2022
'New World' by Adlane Samet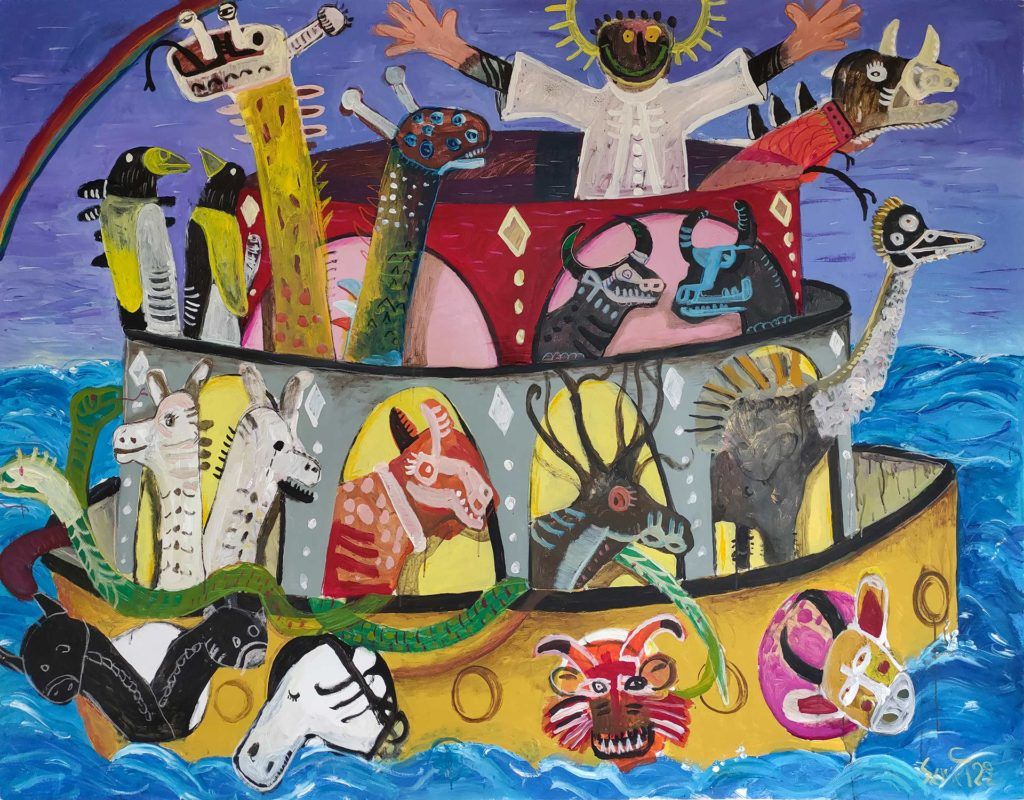 Recently-opened contemporary art gallery Over the Influence invites you to browse through the creative work of Algerian artist Adlane Samet. 'New World' marks the artist's debut exhibition in Asia. Dancing the fine line between aggression and sensitivity, his brushstrokes reflect the turbulent emotions that belie the bright colours and arresting compositions, an aesthetic inspired by the drawings of children. All in all, his work alludes to the expressionism and Art Brut art movements.
Art gallery: Over the Influence
Dates: Until 1 May 2022