Calling out all art appreciators, get ready to delight your soul with over 4,000 artworks.
Art Basel's parent company MCH Group has announced the cancellation of the 2020 edition of its Swiss flagship fair, which had already been postponed from June to September due to the coronavirus pandemic. Organizers are now launching the second instalment of Art Basel's Online Viewing Rooms, which made their debut in March in lieu of the physical edition of its Hong Kong fair. Art Basel has assembled an international lineup of 281 galleries from 35 countries across the globe, offering collectors the opportunity to discover over 4,000 works from the Modern to post-war and contemporary periods.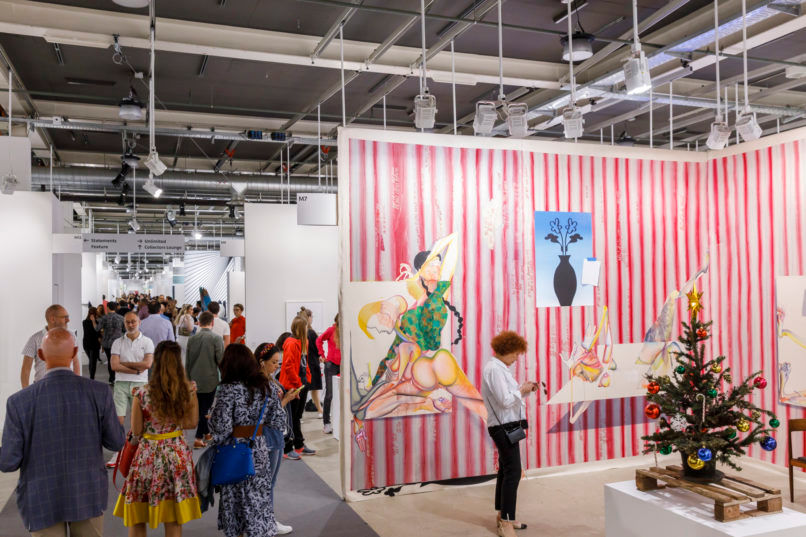 Several participating galleries will present thematic viewing rooms reflecting on current issues, such as the impact of the global pandemic. Among them is Jack Shainman Gallery with "Reach out and touch me," which will include works that highlight the power of physical intimacy in a time marked by the decline of casual interpersonal contact.
Mumbai-based Jhaveri Contemporary will explore the abiding role of nature in a selection of pieces by Asia-born artists Simryn Gill, Mrinalini Mukherjee and Anwar Jalal Shemza. Several presentations will also address the themes of racial equality and justice, at a time when many in the art world have taken action in reaction to the recent deaths of George Floyd, Ahmaud Arbery and Breonna Taylor.
Sikkema Jenkins & Co. will notably display a new work on paper by New York-based multidisciplinary artist Kara Walker, which is a monumental quadriptych from her 2019 "Fons Americanus" archive that addresses the power systems of white supremacy.
Elsewhere, A Gentil Carioca will showcase a painting by Brazilian artist Arjan Martins, which is inspired by the shooting death of 14-year-old teenager João Pedro Matos Pinto during a police raid in Rio de Janeiro. Some participating galleries will also use their own exhibition spaces to physically install some of the works on display on Art Basel's Online Viewing Rooms.
More than 20 Berlin-based galleries will be doing so as part of the upcoming "BaselbyBerlin" initiative, which will take place in the German capital from June 17 through 18. Organizers of Art Basel have also announced that the second edition of the Online Viewing Rooms will also offer new features, such as the capability for users to "like" and share their favourite artworks. Additionally, participating galleries will have the opportunity to embed videos for every work on display, giving art enthusiasts the chance to watch artists talking about their own oeuvre.
The Online Viewing Rooms will run June 19-26 on Art Basel's website and its corresponding app, with preview days launching on June 17.
This article is published via AFP Relaxnews.