October 2020: what a month.
Did you know that we're celebrating Haloyween this year? It's because Halloween and Loy Krathong fall on the same date. Take that as a metaphor for the wild year that has been 2020, as we come to learn and create so many new words given our new normal.
In fact, cheeky terms have been buzzing up and out all over the interwebs this month, with plenty of new movements causing their surfacing. Netflix got a lot of the spotlight at the beginning of the month with the release of Emily in Paris and the new addition of Crazy Rich Asians to the platform, as well as a slew of holiday movies. Indeed, if you've walked around major malls across the city, you'll notice that the holidays are fast approaching, as festive decorations begin to appear.
It's a sobering reminder that the year is coming to an end. Loved it or hated it, we're glad some things still remain unchanged, as stories you loved this month were largely themed around the two things we've always been happy to share with you: what to eat and where to travel.
From weekend trip inspiration to Mexican restaurant recommendation, whether you're an avid reader seeking a monthly 'Best Of' reel, or an insider looking to get the low-down on our most popular stories, we've put it all together here in one raving recap.  In order of popularity (and exempting our monthly columns), relive some of the best exclusives we've covered this October 2020, and consider yourself debriefed and dapper to dive right into November — after you celebrate Haloyween, of course.
[Image Credit: Crimson Room via Facebook]
7 October 2020
Tortilla Quemada is small, but it delivers greatly in flavours, serving up everything from your beloved tacos and burritos (and breakfast burritos) over to papas con chorizo, enchiladas, tortas, tostadas, and quesadillas. I love the salsas here, and I suggest you order a whole selection of them, whether it's habanero, verde, fresca, or charred pineapple and mango salsa you're after. The chips are insanely good and insanely addictive and are also made in-house, along with almost everything else here. It's highly recommendable for delivery or takeaway as they cannot seat more than three people (that too not all too comfortably), but I feel like that gives it a lot of its charm.
15 October 2020
"I love Eat Me and I love Tim. Here, my girlfriend can get flourless chocolate cake, which is perfect because she's gluten-free. Anthony at La Scala is always very accommodating for the gluten-free also. He's a good guy, and new in town. I knew him in Hong Kong, so when he came over, it was just a natural thing to go and see him. It's not so crowded at La Scala now, so it's a good time to go before the tourists come back in."
14 October 2020
One of the hottest spots in the town known for its cabaret-style venue and snazzy jazz bar, Crimson Room is the place to be, really. The venue is charming, with thrilling live performances every day and a selection of craft cocktails. Nestled in the heart of Langsuan, take a deep soul dive between the red velvet furnishing and crystal chandeliers that have a glamorous retro flair about them. Given that it's the brainchild of the team behind Rabbit Hole and Liberation, you know your cocktails are as enchanting as the live performances.
29 September 2020
Situated on Pan Road in Silom, former 1950s shophouse Luka is serving comfort food spanning Mexican delights, gourmet salads, and a variety of baked goods, alongside a selection of in-house brewed coffees and teas. And yet, whilst the menu is certainly rave-worthy, Luka pays special attention to pampering the furry friends that all guests are allowed to bring with them. Featuring a cold concrete floor designed specifically to cool down your pets in Thailand's merciless heat, it's truly a wonderful spot for both you and your pets to unwind in laid-back surroundings.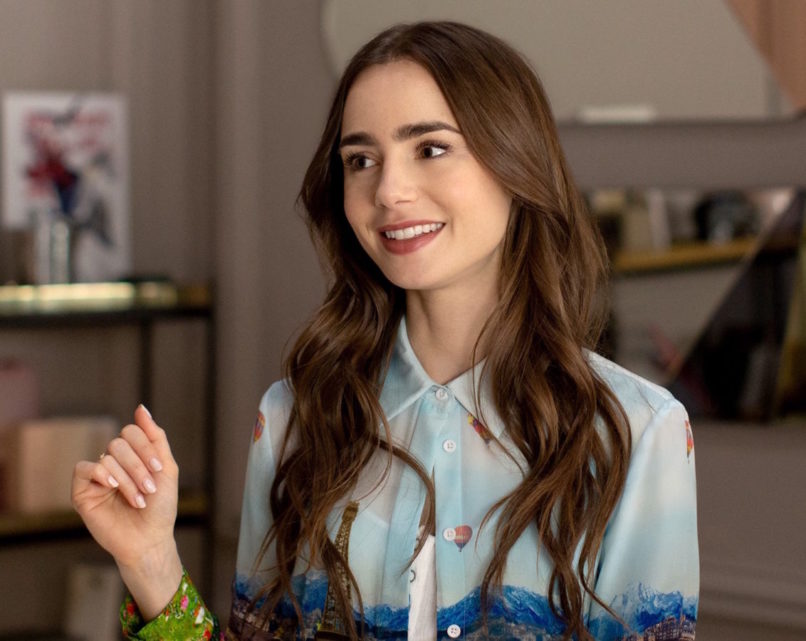 5 October 2020
If, like us, you fell into sweet Parisian love with the show that debuted last Friday on Netflix, it's likely you've woken up this Monday with a new spice for life and fashion. It seems as if it's the only show anyone and everyone can talk about right now — love it or hate it — and a lot of it stems from the fashion (also Gabriel, how hot was Gabriel?). Here, we've put together some of our favourite looks from the Emily in Paris, focused largely on Emily herself, but a few of her friends, too. From that show-stopping evening ballet look to the cute red beret, consider your #StyleInspo for this new week sorted.
20 October 2020
Since travelling domestically has become the norm du jour, it feels as if there is no place hotter than Hua Hin.
The beachside town is offering much for Bangkokians seeking an escape from the madness of the city, what with just a 2.5-hour car ride to get there, and plenty of sprawling beachscape to wipe out any and all worries. The timing couldn't be better suited, either, given that Hua Hin used to be known as quite the sleepy town mere years ago. Rising as a destination that is all the while still wonderful for naps and long days in bed, the beachside town now offers plenty in terms of five-star accommodations and world-class dining, activity, and excitement, too.
21 October 2020
Although it seems like a world away from the city centre, On Nut actually has a great transport link to all other parts of the city via the BTS Sukhumvit line. Along with a boatload of drool-inducing restaurants, cafes, bars, malls, and markets, another appealing thing about this little gem is the community feel, and somewhat traditionally Thai living lifestyle. You couldn't find this in areas like Siam or Sathorn. Think, fresh markets, canal living, and a city-nature nexus.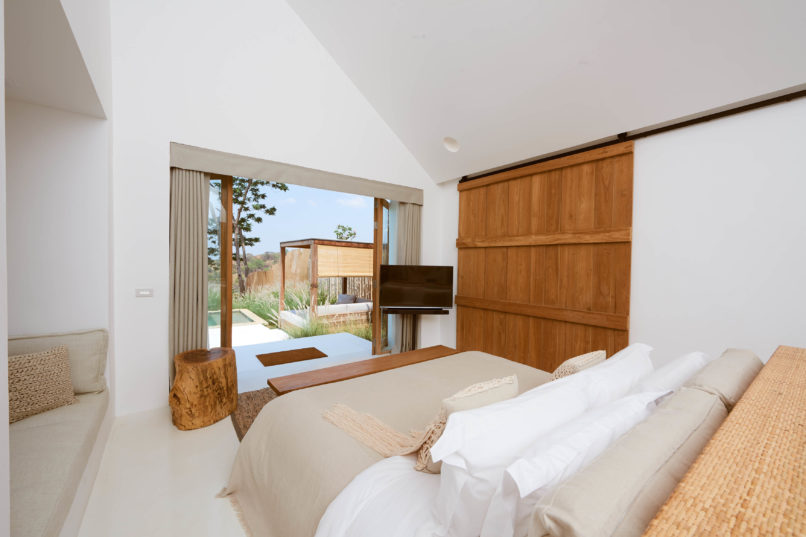 12 October 2020
Khao Yai is the go-to for those who do not crave for sandy toes and beachy woes, but rather favour the green embrace of the mountains.
Long known as a peaceful destination to cool off and immerse oneself in nature, the UNESCO World Heritage Site has plenty to offer in terms of serenity and exploration, between spotting wildlife at the Khao Yai National Park or admiring the mountain views pre-nap. It's a place where you could go chasing waterfalls or go wine-tasting at the vineyards, and it's a place where you'll find many a natural wonder.
14 October 2020
"We are going to introduce 5G across our entire lineup of iPhone models," Apple chief executive Tim Cook said at a streamed launch event from the company's headquarters in California. "Today is the beginning of a new era for iPhone." The new models include the redesigned iPhone 12 — successor to the top-selling iPhone 11 launched last year — which will start at approx. THB 29,805, as well as the iPhone 12 Pro which start at approx. THB 37,836. A smaller iPhone 12 mini with a 5.4 inch display will start at approx. THB 26,367.
5 October 2020
Locals are wander-lusting for more rural off-the-beaten-path destinations rather than traveling to urban destinations. Given the culture today, the lines between work and travel are starting to blur and that suggests the reason behind the trend of longer stays and the desire of people to live anywhere, really. If you're also planning a trip anytime soon, we've rounded up all the hot destinations in Thailand that have been granted as the most hospitable by Airbnb guests. Keep in mind, these destinations are based on reviews through June 2019 to June 2020 and have received the highest percentages of listings with 5-star reviews.