A feel-good movie is exactly what its name describes it to be: it makes you feel good. And goodness knows, we could really afford to feel good right now. 
Between pandemics and general pandemonium, it's easy to feel a little overwhelmed and a little anxious with the current state of the world. But as we're exploring with our April Theme, there's no denying that there is great comfort in the arts, and in film especially. 
Think about it. There are certain films we can watch over and over without ever being bored of them. There are certain films to which we can recite almost the entire script, and still find funny. There are certain films that feel like home, that crawl out of the screen and pull you in for a warm group hug. This story is dedicated to them. 
All self-isolating, and all working from home, we asked our team what their favourite feel-good movies are. Consider it a virtual hug in the form of a movie recommendation from our screens to yours, and keep this list on hand for when you need an extra dose of feel-good.
Roll the opening credits. Cue Jamie Lidell's Little Bit of Feel Good.
[Hero image credit:Yes Man/Facebook]
Somewhere between Quentin Tarantino and a non-cheesy Eat Pray Love
This is genuinely the first movie that sprung to my mind, so we're just going go with it. Do you know Hector and the Search for Happiness? It's a long and wordy title, and the film didn't get all that much global fame, but I genuinely always enjoy it, and it always makes me smile. It's really heartwarming, and takes you on a journey across the world, in a lesser cheesy way than Eat Pray Love. It also opens in London near where I used to live, so there's always those feels. Besides HATSFH (I had to abbreviate), I always feel quite nice watching Frances Ha when I'm in the vibe for black and white films, Yes Man when I need a laugh, and any episode of Master of None. I love light-hearted films; though I also kind of wanted to put down something by Quentin Tarantino. There's an irony and weird humour there that I really like. Also, Duckie's dance scene to 'Try a Little Tenderness' in Pretty in Pink always hits the spot for me. I have a strange train of thought. But it makes me feel good. — Lisa Gries, Managing Editor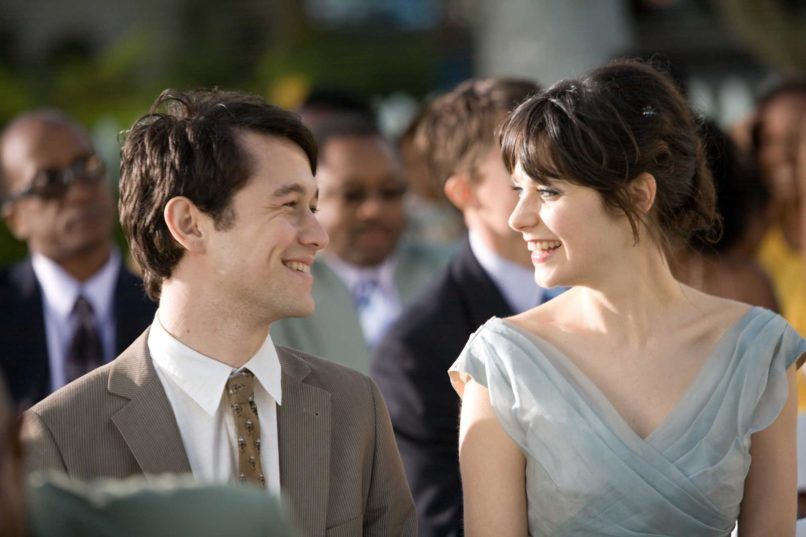 A romantic comedy, a good laugh, and a groove
If I had to list one guilty pleasure, it would be the urge to watch a movie every night before going to bed. Consider it my midnight routine. A complete movie buff? I'm guilty. So, when it comes to that one feel-good movie that genuinely makes me feel like all I want to do is isolate myself from this world, avoid replying to my messages, and grab a bag of caramelised popcorn — that would be The Proposal. This rom-com always gets me in splits and it's got both humour and heart. Also, Sandra Bullock is such a treat to watch. On the other hand, I can't deny that Silver Linings Playbook is one the finest movies I've watched because it's a true balance of drama, romance, comedy, and a story that really touches my heart. What also tops my 'Feel-good Movies' list is the Step Up series, simply because I love watching dance movies. I'm always in the mood for something cheesy, so expect to see The Last Song, To All The Boys I've Loved Before, and 500 Days of Summer in my list, too. — Alisha Pawa, Arts & Culture Writer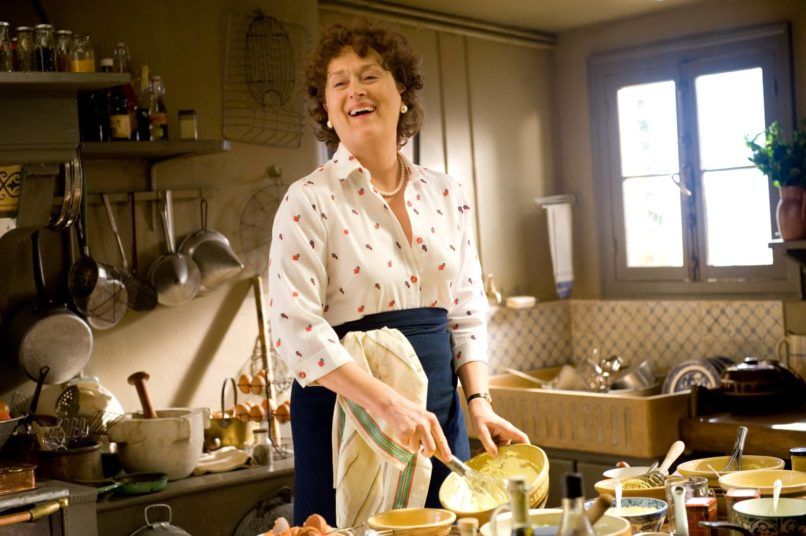 All. The. Food. 
I love movies and shows that make me thirsty and hungry for life – as well as for food. So my choice of feel-good film is often, if not always, food-focused. Without a doubt, Julie and Julia is my all-time favorite. As a baker slash blogger, here's a movie I can really relate to. As Julie Powell starts to cook her way through Julia Child's 500-recipes cookbook as an approach to fulfilling her life and passion for cooking, the alternating memoir of how Julia Child skyrockets to her culinary fame give me contrast and similarity to my life story, reminding me that even the legendary Julia and a successful blogger like Julie, too, started from zero. The journeys of the two cooks can always uplift my foodie spirit whenever I feel down. Other fun, food-centric shows I love are Salt Fat Acid Heat and Ugly Delicious. The two motion pictures are like a train of deliciousness that keep on giving knowledge and inspiration for cooking. — Kankanit Wichiantanon, Dining Writer