The only 'P' you'll find around here is followed by 'ositivity,' and the only C-word you'll read is either carrot cake, cute animals, or can-you-pass-the-wine-please.
Welcome to our good news dinner party.
As a particular pandemic is increasingly taking over our newsfeeds, we understand that it can often times feel like there is no escaping. For the duration of dinner (or breakfast, brunch, lunch, and snacking sessions), here's a list of good news topics to chat about.
[Featured image credit: Boobie Billie/Instagram; Hero image credit: Branden Harvey/Unsplash]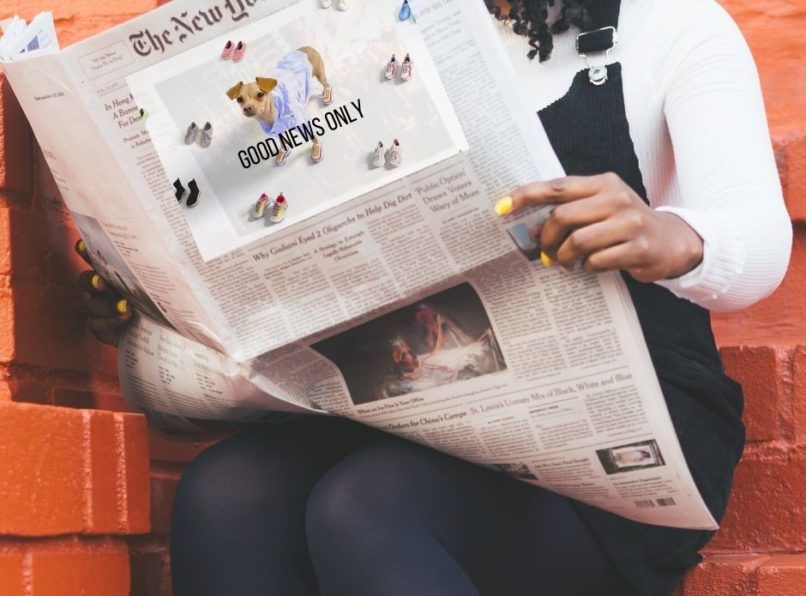 It finally rains in Bangkok, also Brad Pitt
Were you feeling a little hot and sweaty? We were blessed with a wet Songkran this year, as 13 April saw a day of showers from around noon onwards in many parts of Bangkok. It is the first rain of the season, and brought with it a great sense of cool and calm. More motivation to stay indoors, and a perhaps a gentle gesture courtesy of the weather to celebrate the Thai New Year.
Also, you know what's great during a heavy pour of rain? Naps. Remember naps?
Note: We know it hasn't rained since, but how sweet is the throwback? This is the part where you chat a little about the weather, and then segue into this amazing episode of Some Good News by John Krasinski featuring Brad (!) Pitt (!) as the weatherman.
Art still exists, and people are art
Have you heard of the latest Instagram challenge? Not one of those TikTok-y dance-y things, no.
The J.Paul Getty Museum in Los Angeles challenged netizens and art lovers alike to recreate their favourite works of art using only household ingredients. Featuring a surprisingly high number of dogs and mops, it's a snazzy challenge we'd like to take up ourselves.
Spring has sprung
Granted, we never really had seasons in a Western traditional sense here in Bangkok. It's not spring but rather summer here, but there's no denying we love a good floral image. Hello, aunties on Line that send us a flower every day of the week?
New York is in full bloom, London seems to be sunnier than ever, and many other parts of the world are seeing pops of colour speckle the landscape (from afar).
Whilst we can't skip through blooms of sakura or tulips just yet, here's a hilarious musical parody from The Sound of Music which takes place in a field and covers pretty much all the health precautions you should take at this time.
Then segue into what on earth is happening to the oil price. Do you drive? Have you noticed something weird at the petrol station? Road trips. Remember road trips? Have a glass of wine now and reminisce.
Then plan a future road trip to a vineyard in Thailand. Spoiler alert: it becomes the best trip ever.
Animals are making a comeback
The effect of the you-know-what has been relatively positive on both environment (the Himalayas were visible from Punjab for the first time in 30 years!) and wildlife.
From the big ones to the small ones, blue whales have been spotted in unusually high numbers around Antarctica, whilst bee colonies in Paris' Notre Dame have started to return.
Waters are clearer in Venice's canals, and whilst dolphins are not actually making flips in the air in the Italian water city (that was fake news, though cute to imagine), wildlife is slowly returning to the previously tourist-trodden town.
Also, did you hear about the panda bears in the zoo that are finally mating after a ten-year hiatus? Do wear a face mask when you go out, but also do know that love is in the air.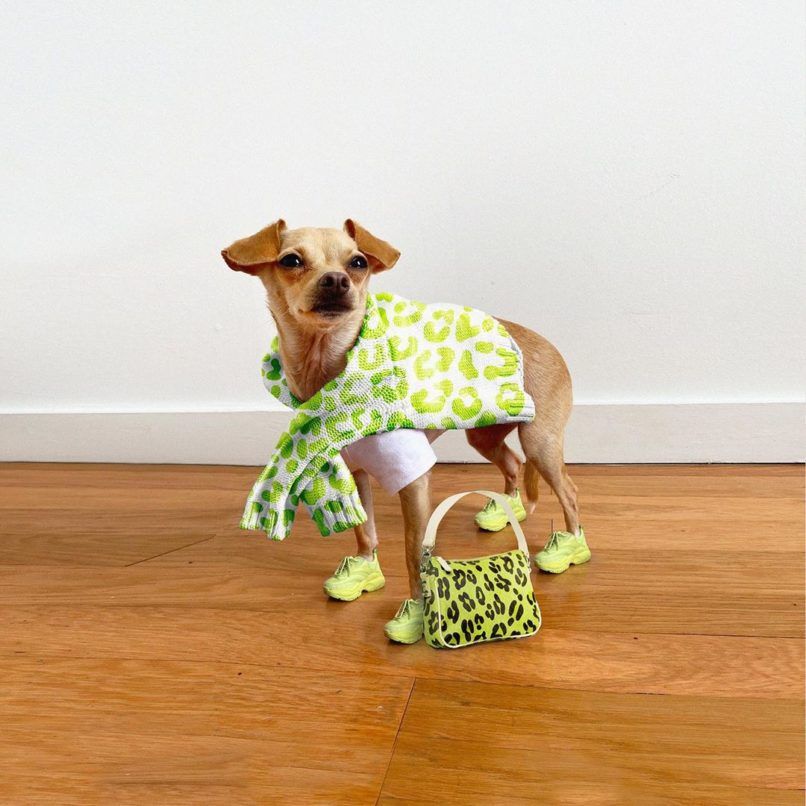 And dogs still exist (and are as fashionable as ever)
In other great news, dogs and puppies are still a thing. So whenever the going gets tough, follow these cuties on Instagram for a refreshing dose and paws for positivity.
If you're also seeking style Inso simultaneously, we're absolutely loving Boobie Billie's account. The best legs (and sneakers) in the game.
Now go out (to the living room) and rock your best pair. Happy social distancing. Stay inspired.