The 'gram game of these pet influencers might be stronger than yours.
Who said Instagram was only for humans? In this digital era, being a pet influencer is a very real thing, as their popularity has surged more than ever. They've earned their blue tick and are way ahead of our social media game.
[Hero Image credit: @itsdougthepug & Feature Image credit: @popeyethefoodie]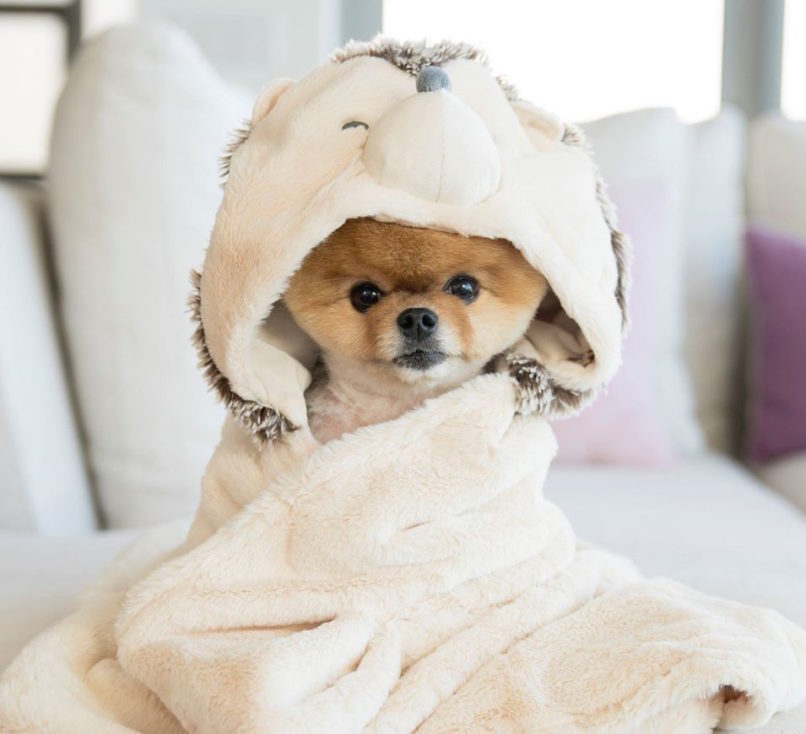 Given the unsettling time we are all going through with social distancing, we all could use a smile right now. Scrolling through these feed could just uplift your mood and melt your heart away. We've rounded up some of the most Insta-famous dogs who do not only have an impressive amount of dedicated loyal fans but also have the charm and sass that really cheers up your day.
@Jiffpom
Remember Katy Perry's Dark Horse music video? Jiff Pom first made his appearance back then, and after that, there was no stopping for this Pomeranian pup. Jiff Pom also set a world record of being the fastest dog to run on two paws. Aren't we impressed? This multi-talented pup will surely lighten up your mood with his adorable facial expressions.
@itsdougthepug
This wrinkly puppy face has been a star on popular shows like Good Morning America, The TODAY Show and Fall Out Boy's Irresistible video. Surprised? More to say, the little king of pop culture has a New York Times best-selling book as well. Nashville's well-known pug has got its very own merchandise, so head to their website to get yourself a pug-filled gift. Meanwhile, his TikTok videos will keep your entertainment, too.
@manny_the_frenchie
The adorable French bulldog and so-called Philanthro-pup, has worked his charm on all of us. He is quite a media darling given his irresistible swag and cool personality. Manny has also been featured on Buzzfeed and appeared on the Steve Harvey show.
@marutaro
Call him fluffy, handsome, and friendly. Maru, a Shibu Inu hailing from Tokyo, is a spontaneous personality who can warm up your heart in a jiffy. Scroll through Maru's Instagram feed and find him dancing through the park or making new friends. Maru knows how to have fun.
@tunameltsmyheart
Tuna absolutely knows how to leave us in splits with his facial expressions. Tuna, a Chiweenie or also known as Chihuahua-Dachshund mix, happens to have a recessed jaw and a wrinkly neck, and his owner sweetly calls it a "shrivel neck". His unique beauty without a doubt make us fall in love with him instantly. Whilst Tuna has starred in his own book titled Tuna Melts My Heart: The Underdog with the Overbite, he has also traveled on many American tours to raise awareness for animal rescue.
@popeyethefoodie
Did we just find our soulmate? Popeye is a die-hard foodie and he's got all the knowledge about finding the best pet-friendly restaurants in Los Angeles. Dine and wine? That's his first love. Here's a daily dose of Popeye to pump up your mornings.
This article first appeared on Lifestyle Asia Bangkok on 26 March 2020.