All your need is good WiFi and you're set for an entirely new virtual musical experience. 
The reality is that life under self-quarantine and practicing social distancing due to a global pandemic has shaken the world. But, there's always a silver lining we could hope for. Given that more than hundreds of countries are currently under lockdown, many events have been cancelled — and that includes music concerts. Don't worry, we aren't going to rant about all the unfortunate consequences, but instead, talk about that one silver lining that has reshaped the music industry (at least for now). 
For those who were waiting for months ready to jump upon the early-bird tickets and were pumped up for their favourite artists, don't be disheartened. Our favourite pop artists have decided to bless us with some raw, live-stream and online music concerts to lighten up our self-quarantine days. Here are the virtual concerts you can watch from the comfort of your home TV screen or laptop. 
[Hero Image credit & Feature Image credit: Billboard]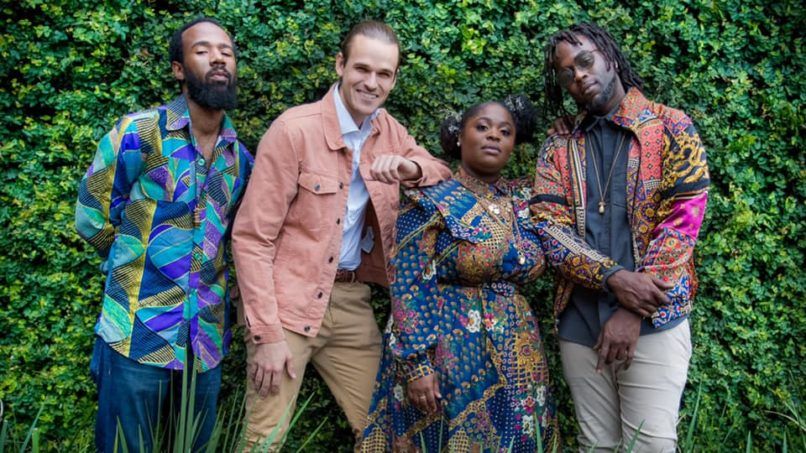 Tank and the Bangas, Trina 
April 2
We are not fooling you: the Grammy-nominated American musical group from New Orleans known for their funk and hip hop music, Tank and the Bangas, will be streaming live at 12 a.m. Thailand time.
Also, Trina will be streaming at 2 a.m. Grab your popcorn and tune in to Billboard's Facebook page to watch live. So, if you're a nightcrawler, then you wouldn't be missing out on live-steam concerts from the states. If not, you can always watch the recorded version and save it to your tabs.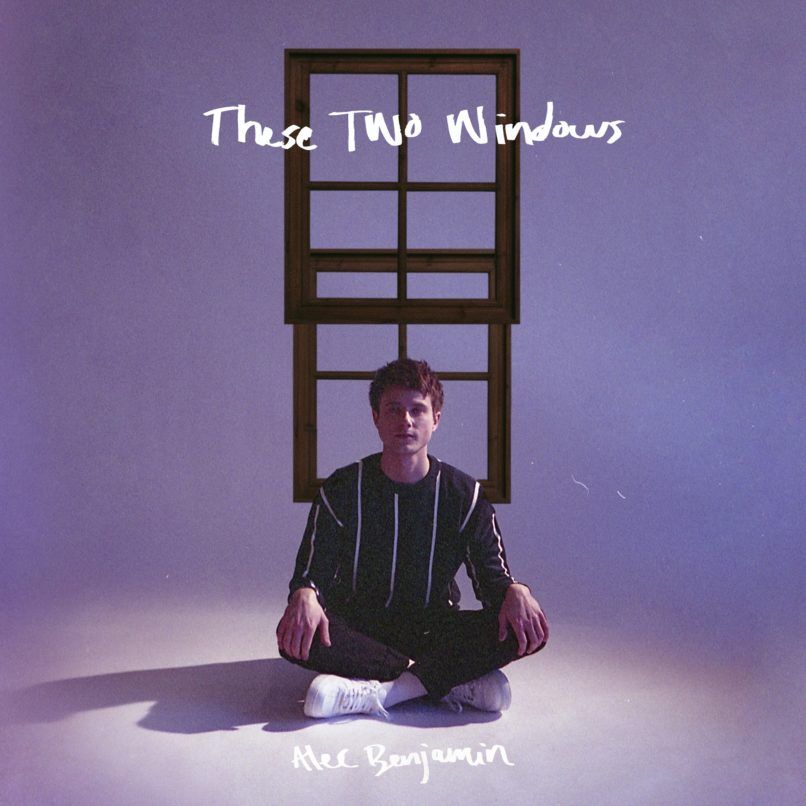 Alec Benjamin, The Driver Era, La Ghetto
April 3
American singer and songwriter Alec Benjamin known for his pop indie songs that derive from his personal experience, will also be streaming on Thursday at 12 a.m.
The Driver Era, an alternative musical duo, with brothers Rocky Lynch and Ross Lynch, will evoke some classical feelings while looking towards the future at 2 a.m.
American regatón singer Rafael Castillo, better known as La Ghetto will come live at 4 a.m. so gear up if you are in the mood to do some swing and swirls at home.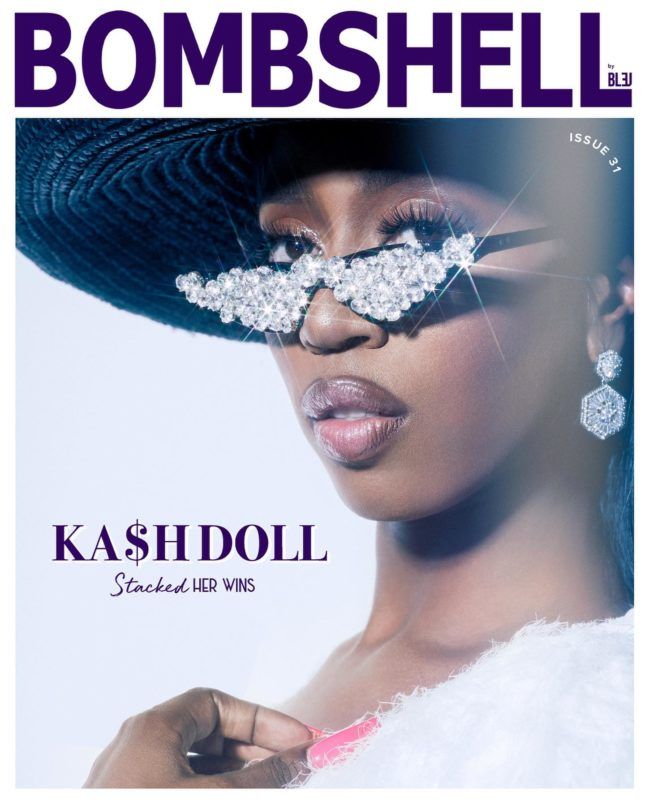 Image credit: Kash Doll
Kash Doll, Hozier
April 4
American rapper Arkeisha Antoinette Knight, better known as Kash Doll, will be hitting the floor virtually, too 2 a.m. Also, Irish musician Hozier will be going live at 4 a.m. so stay tuned to listen to the record-breaking "Take Me to Church" once again.
Our Country on CBS
April 6
ACM brings Our Country to CBS 7 a.m., which will be featuring at-home performances from country superstars. Are you ready for an in-house party? Because who said we can't have morning parties during breakfast. 
Miley Cyrus
If you've been following the Malibu star on Instagram, then you've probably seen the notification when she went live earlier this week. But, if not, you'd be surprised that our Disney star will be live streaming from Monday to Friday with a slew of guests for her series called Bright Minded. So far, her celebrity show guest list included Hilary Duff and Reese Witherspoon. Come to her live session and stay for the Cyrus family reunion. Not only will her episodes be about music, but you will learn a few tricks from their conversations revolving around makeup routines and health issues. Last time we saw Demi Lovato, so to know who is next, start following her on Instagram and wait for the memo. 
Diplo
A themed set for five nights in one week? Sounds like a bonus you wouldn't get even during an actual concert. Diplo, the music producer is now doing a live stream and we are all invited to join.
Expect to see his Very Lazer Sunday (inspired by his group Major Lazer) at 3 a.m. Monday, Ronatronix (for his early Hollertronix parties) on Wednesdays at 9 a.m., The Thomas Wesley Show (country music) Saturdays at 8 a.m., Corona Sabbath (ambient) Saturdays at 10 a.m., and Coronight Fever ("a good, old-fashioned, rave") Sundays at 10 a.m. Keep an eye on his YouTube channel for all the live streaming episodes.
Ben Gibbard
Have you heard Gibbard's "Life in Quarantine" song? The American rock band Death Cab for Cutie leader has been streaming daily concerts on his Facebook and YouTube channel. Some episodes include the promised digital guests we've been holding our hearts for. Entertain yourself with some in-time music while you're stuck at home.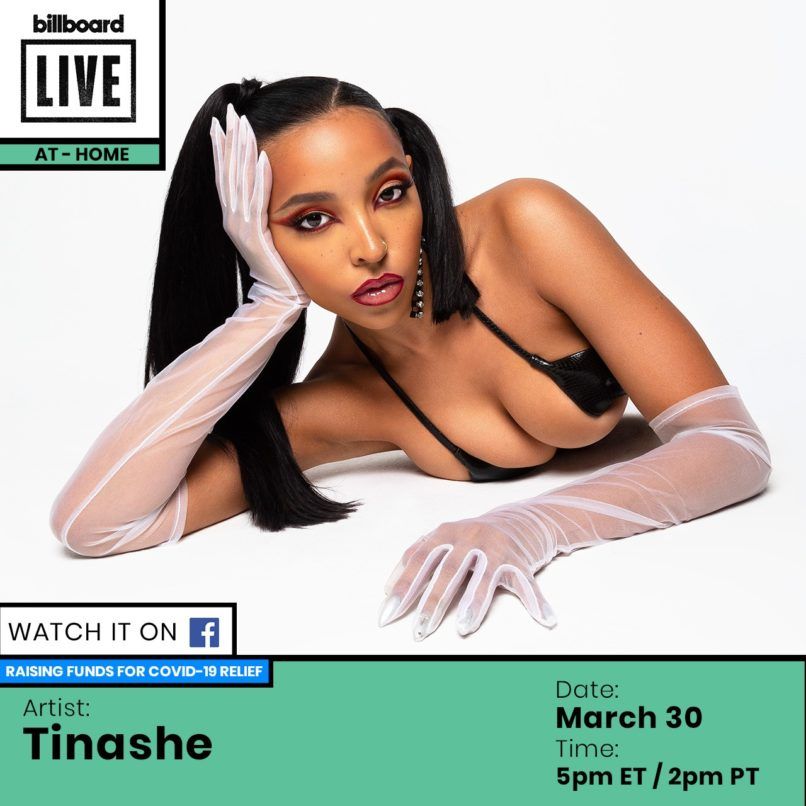 Image credit: Billboard
Billboard Live at Home
And, finally here's the most thrilling one. As we know Billboard was scheduled to take place at the end of April, but given the circumstances, we aren't too sure what the future holds for us. Meanwhile, Billboard decided to woo us by organising live streaming performances straight from musicians' homes. The magazine's Facebook live started with Jojo, followed by Luke Bryan, Josh Groban, and Skip Marley — so tune in to see which celebrity will be playing next. Also, each artist will be donating to a charity of their choice, so it's for a good cause, too.