Welcome to your official guide to Netflix and Chill.
There's no doubt that every time we sign in to Netflix, we end up spending half an hour deciding on something new to watch — or worse, ending up re-watching something we already know. That's why, to spruce up your monsoon days, we've listed new movies and series you could cherish this month on Netflix Thailand.
From movies to series, grab your popcorn and fasten your seatbelts for some binge-watching this August.
World's Most Wanted
Premiere Date: August 5, 2020
Hold your breath because Netflix's latest crime drama, World's Most Wanted, is here to shake things up. A story of cruel criminals who have escaped from being caught despite massive rewards and global investigations, this docuseries analyses five of the world's most wanted. Some of the profiles include Brit Samantha Lewthwaite, aka The White Widow, who has been accused of causing the death of 400 people due to her involvement with the Islamic militant group and Russian crime boss Semion Mogilevich.
The Rain: Season 3
Premiere Date: August 6, 2020
It's always a great feeling when you can pick up your favourite series from where the previous season left off. The Rain Season 3 explores the population of Scandinavia where Simone and Rasmus find themselves at the edge about how to save humanity from the virus. Whilst Rasmus wants to infect everyone with the beta version of the virus to turn them into a superhuman, Simone believes that there will be a cure to this. Who do you agree with?
Project Power
Premiere Date: August 14, 2020
Looking for an American superhero film? There's a new mysterious pill in town that unlocks temporary superpowers like bulletproof skin or invisibility — and it develops according to the user. But when the pill threatens to increase crime in the city, a former soldier teams up with a cop to track down the group accountable for the pill. Here's a dose of action, crime, and sci-fi.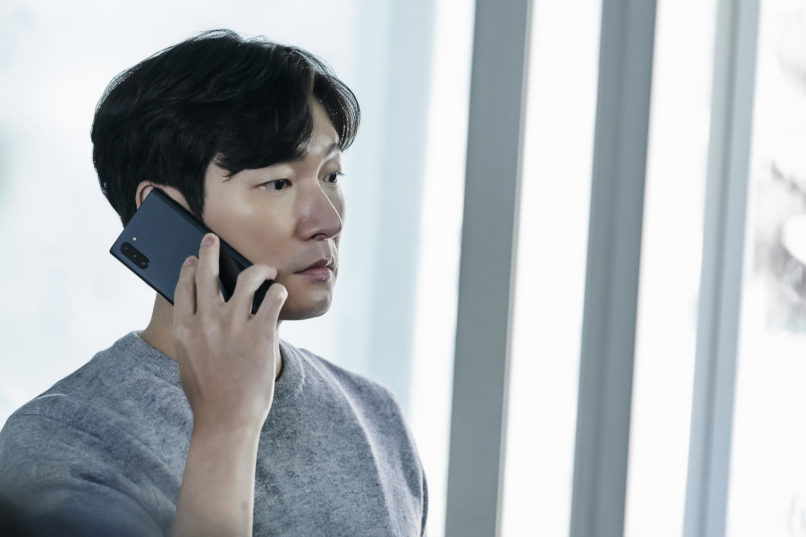 Stranger: Season 2
Premiere Date: August 15, 2020
If you're a die-hard fan of Korean dramas, then your beloved Stranger is back for another season. Chasing after the truth in a hidden case is always a rollercoaster ride. While the prosecutor wants discretionary power over the investigations, the police tries to get complete investigative authority. Now in this situation, Detective Han Yeo Jin and Prosecutor Hwang Shi Mok hunt down the truth.
Do Do Sol Sol La La Sol
Premiere Date: August 26, 2020
Welcome the latest Korean rom-com series on Netflix, Do Do Sol Sol La La Sol. The story is about Goo Ra Ra, a pianist, and the sudden downfall of her family making things complicated for her. She happens to cross paths with a mysterious man who is in a piano academy called La La Land.
Aggretsuko: Season 3
Premiere Date: August 27, 2020
Netflix Original anime series Aggretsuko will continue to follow the journey of Retsuko, a frustrated individual struggling to belt out death metal in a karaoke booth. This character with a heavy metal heart has sure been a darling among anime fans calling in for a season three.
The Addams Family
Premier Date: August 16, 2020
Remember flipping through the pages of Charles Addams' cartoons? Now we will see members of the macabre family taking over the big screen. The story revolves around the disappearance of Gomez Addams' brother, Uncle Fester, and how a family of ghouls meet a stranger alleging to be their relative. Could this be a plan to capture Addams' wealth and fortune?
Friend Zone
Premiere Date: August 16, 2020
Palm and Gink have been stuck in the friend zone space for 10 years now and they have constantly been there for each other. When Palm breaks up with his girlfriends, Gink will put some sense into him, and vice versa. But one fine day Gink asks Palm, "Have you ever wondered – what if we were an item?" This raises so many possibilities of crossing the borderline of friend zones, and hence the name, Friend Zone.
Pee Nak 2
Premier Date: August 20, 2020
Are you in the mood for some horror? After fighting the ghost in the first installment, Monk Balloon and Monk First are now secretly leaving the monkhood. However, things don't go as planned and they return to the temple all bruised and tortured, seeking shelter at the monkshood again. A new ghost has attached the town and now no monk can be spared.
The World of the Married
Premiere Date: August 28, 2020
Indulge yourself in the world of a Korean drama with the fresh season of The World of the Married. The plot revolves around how betrayal and revenge tears apart a perfect marriage. After her husband betrays her, Ji Sun Woo finds herself lost and soon falling into a dangerous relationship. If you haven't heard, this Korean drama series is based on the popular BBC drama, Doctor Foster. We are sure you won't be disappointed as the drama has received great recognition from its viewers for the actors' extravagant performances. Grab your snacks and let's go!