2020, what a year.
Each month this 2020, we will be celebrating a particular theme; be it private jet etiquette in the summer, or how to adequately pair chocolate and champagne during the festive season. Yet in planning the themes for each month at the end of last year, there is no way our editorial team could have anticipated any of what lies before us here this month. For April, our theme is titled "Life imitates Art," and if that sounds a little abstract to you (no puns intended), read on.
We had originally planned another theme for the typically celebratory summer month of April. Yet in the wake of the COVID-19 pandemic, we're social distancing, we're working from home, and the Thai New Year celebrations we normally so look forward to have officially been cancelled. Last month, our theme was "Go Big & Go Home," and whilst that still applies in some way, we wanted to take you on a dreamier route and still celebrate a little with you — through art.
[Hero Image Credit: Christian Fregnan/Unsplash; Featured Image Credit: Jean Philippe Delberghe/Unsplash]
It's actually quite intriguing and quite apt to the times. Given that now a lot of us are staying home, we have begun to find a greater appreciation for the arts. You actually have the time to get down to reading that book. You're actually considering starting a podcast or a vlog. You play your music on maximum volume and curated a virtual mixtape for your crush. You're engaging in craft projects around the house. Or maybe you're just binge-watching Netflix (no judgment).
On the one hand, it is linked to the fact that we aren't going out so much. But on the other hand, it also crawls a little deeper than this. Turning to the movies, music, literature, and culture enables us to find a means not only for entertainment, but also comfort, distraction, or mere sanity. Often sadly neglected otherwise, we actually really need the arts. That's why our theme is an ode to them.
Of course, we will be exploring it broadly. Think, food photography. Think, makeup artists. Think, fashion. But also think of the classical arts. Local artists who are honouring the craft and/or changing the game. Films we love and what they mean to us. Cocktails that were inspired by paintings. Playlists on playlists on playlists.
As UNESCO has stated, "Now more than ever, people need culture. Culture makes us resilient. Culture gives us hope. Culture reminds us that we are not alone." Let's get it on. Stories will be linked below on a rocking and rolling basis.
Life imitates Art
The 14 episodes of this Netflix series offer extensive coverage of different fields of design with distinguished guests, including, among others, Ilse Crawford, Olafur Eliasson, Tinker Hatfield and Bjarke Ingels, who discuss their respective fields of interior design, the design of art, footwear design and architecture.
Given that more than hundreds of countries are currently under lockdown, many events have been cancelled — and that includes music concerts. Don't worry, we aren't going to rant about all the unfortunate consequences, but instead, talk about that one silver lining that has reshaped the music industry (at least for now). Our favourite pop artists have decided to bless us with some raw, live-stream and online music concerts to lighten up our self-quarantine days. Here are the virtual concerts you can watch from the comfort of your home TV screen or laptop.
Starting from this week onwards, McQueen fans are invited to participate in a series of artistic challenges under the fashion house's new initiative, McQueen Creators. A new theme will be announced every week, and everyone is welcome to join in and share their works, from which a selection will be shared and celebrated on the brand's social media channels.
Just because the world is closed off to you does not mean you have to close yourself off to it. Travel writing exists, and as far as we know, book delivery services remain open for you to venture to pick up a tome or two for distraction (though it goes without being said that you should stay home if you're unwell, and practise rigid personal hygiene if you're going outdoors).
Launched just two weeks ago, the first rendition saw Bottega Veneta's very own creative director as its first resident, sharing his love for the arts, and also offering a little bit of intimate insight into his personal favourites.
The cultural institution has released a virtual tour of "Andy Warhol" to offer audiences the chance to step inside the gallery's blockbuster exhibition from the comfort of their own home.
"Andy Warhol is mostly known as a Pop artist but in this exhibition, we really wanted to return to the man, and think about all the desires, the fears that may have driven him to create art. We wanted to take him out of the hype and start to look at Andy Warhol through the three lenses of the idea of the immigrant story, his queer identity and the idea of death and religion," Muir and Moran explain in the seven-minute video.
There are certain films we can watch over and over without ever being bored of them. There are certain films to which we can recite almost the entire script, and still find funny. There are certain films that feel like home, that crawl out of the screen and pull you in for a warm group hug. This story is dedicated to them.
#HomeCouture, while following the same DIY approach, speaks to our current social climate. Or, more accurately, our social distancing climate. There are no occasions to dress up for, so why not channel our styling know-how into an Instagram post for the laughs?
Whilst Phaan graduated from Chulalongkorn University with a degree in fashion, she realised her focus was shifting towards art. She then decided that since she felt fashion and illustration were closely linked, she didn't have to abandon fashion completely. Phaan got her first break when she was commissioned to design the cover art for the local indie band Stay at Home and afterward her fan base has only been skyrocketing.
It's fashion, unfiltered: creative directors get personal, sharing their creative process, inspirations and ideas. Their celebrity muses and creative collaborators also talk about their craft, linking fashion to art, music and film. And it's not just brands that are hopping on the podcast bandwagon. From journalists to stylists, fashion insiders have also launched their own series, sharing hot takes and insights on the industry.
Regardless of age, these food artists have turned what many might refer to as a childish act into something of excellence. They turn ordinary ingredients and pantry staples into masterpieces that get over thousands of clicks on social media. Now that is no ordinary thing. Take a look at how these food artists are propelling food art toward a deliciously golden standard of artistry.
If you are anything like us, you are probably scrolling through Netflix aimlessly searching for something to watch. Before you know it, 30 minutes have passed, your hot chocolate is now cold and you end up re-watching Friends. To quell that movie buff inside you, we've rounded up some of the best artsy documentaries on Netflix that might just change the way you look at the world. These documentaries are not only insightful but something you wouldn't feel guilty about watching, either.
luxury brands like Bulgari and Manolo Blahnik have released a series of colouring pages for you and your family to have some fun while expressing that inner creativity of yours. While you stay at home and have nothing much to do, you can partake in such activity on paper, tablets or mobile devices. Parents can even get their kids to colour away while preparing meals at home.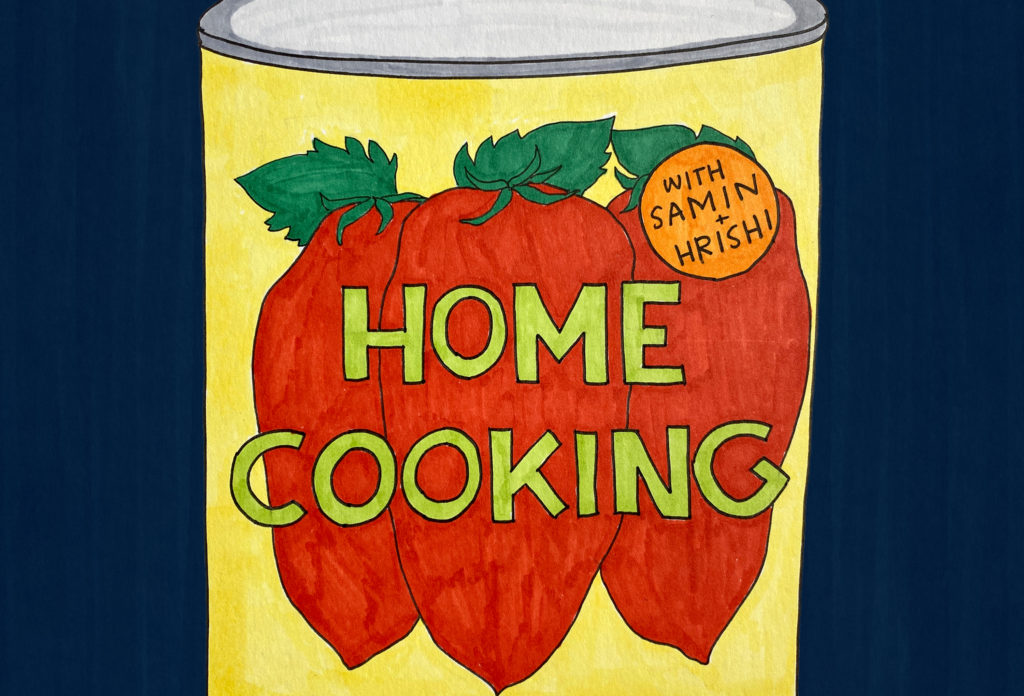 Whatever your interests are, podcasts offers a repertoire of audio files covering almost all fields and topics concerned by all walks of life – one of those being food subjects. Many reliable food experts, chefs, cookbook authors, and all sorts of culinary-related roles come together to dive deep into every culinary trend, norm, and traditions. And if you're currently in search for an in-depth food program podcast to listen to, here is a list of the ones we are actually listening to both night and day.
If you're anything like us, you've scrolled through her Instagram @i.peach.you.a.lot and were impressed by her diverse illustrations that kept you hanging on for more. There is a sense of child-like wonder and a comical vibe in Atom's work that makes it even more raw, genuine, and relatable. Her artwork takes you down an artful journey of iconic movies and old-school fashion with a creative twist on pop culture. Atom's endearing nature and her friendly aura got us down for a conversation while social distancing from home.
Museums and art galleries may be closed due to the outbreak of COVID-19, but that doesn't have to stop us from plugging into the art-world conversation. It might sound bizarre or unusual to think about a visual medium being appreciated through audio. The surge of popularity for podcasts even in this visually dominant era speaks so much for itself —  steadily becoming our go-to educational and entertainment platform.