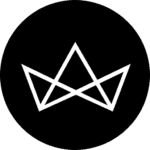 This week's best stories: Designer furniture in KL, Japan's dispersed hotel, vintage Audemars Piguet, and more
Halloween is in five days time — what have you prepped for everyone's favourite non-holiday holiday? We know that partying the night away is mandatory. But if you're thinking of where to eat before that or who to dress up as, you're in luck with this week's best stories.
We've got a whole restaurant guide to Mont Kiara to settle your dining woes as well as Coco Chanel to get you inspired for your costume. But if Halloween isn't your thing, we have more from this week's best stories to keep you satisfied. Read on.
Dining
Don't know where to eat for the weekend? How about somewhere in Mont Kiara? We've got a whole neighbourhood guide dedicated to a gastronomic adventure in this upscale residential area for expats.
Style
Meet Coco Chanel, an OG feminist. She created the iconic Chanel jacket not just for aesthetical purposes, but to free women from the constraints of the wasp-waisted silhouette back in the day. While the modern women of today can wear whatever they wanted, the Chanel jacket still remains as an iconic fashion piece. Here's our take on the history of the jacket.
Watches
The 1993 vintage Audemars Piguet Royal Oak Offshore is up for auction. What makes this particular vintage timepiece so special is thanks to its former owner — celebrated watch designer Emmanuel Gueit. Read more about the vintage Audemars Piguet watch here.
Travel
Have you heard of a dispersed hotel? Neither did we, until we came across Enso Ango, Japan's first dispersed hotel. Instead of having all the facilities in one building, they are spread out across five buildings around the Kyoto area. See more pictures of this dispersed hotel here.
Home
Our home is a reflection of our personal tastes. And how better to show off your personal taste than with your very own handpicked furniture items? Make it even more special when you shop for furniture from these designer furniture stores in KL. Here are our seven recommended stores to shop from.
Tech
Are you a frequent traveller? Do you have a good pair of travel headphones? If you don't, then it's worth reading this article to find out five of the best models so far. These are lightweight, wireless, and noise-cancelling — the perfect companion to your future travels.
#lifestyleasiakl's Instagram of the Week
It would seem like everything Virgil Abloh touches turns into gold. This time, it's rose gold thanks to a new collaboration with Moet & Chandon for a limited-edition Nectar Imperial Rose champagne bottle design.
Follow us @LifestyleAsiaKL on Facebook and Instagram on the latest restaurant openings, fashion previews, cocktail parties and celeb sightings in Kuala Lumpur.