Save Asia's Club Culture from Home.
This weekend, get ready to let loose and relish in a soulful musical journey. A non-profit initiative started by Berlin clubs to raise funds for chaity, United We Stream Asia kick offs with a 3-day program from 29-31 May 2020. This project is bringing together DJs, venues, clubs, and nightlife ambassadors all together to raise money for Asia's music community, and to support music venues affected by Covid-19 related closures.
United We Stream Berlin was launched earlier on 19 March this year, and in just the first 2 weeks they received over €500.000 (approx. THB 17,515,827) and reached 1 million hits in less than 24 hours. The streaming event has quickly and successfully expanded as far as the UK, Netherlands, Sweden, Spain, Austria, Georgia, and beyond, with 43 cities, 416 artists, 11 venues, and counting. For the very first time, United We Stream Asia has moved beyond Europe and now joins multiple countries and cities across the Asian continent.
A journey of music
In partnership with ARTE Concert, Clubbing TV, Clubcomission Berlin, Mixmag Asia, and Homeaway Agency, United We Stream Asia will be hosting a streaming platform of Asia's venues for a few days a week. The streaming channel will not only host but take you down an eventful journey through different countries, cities, wonderful cultures, and present to you the diversity of the club culture in Asia.
This platform not only showcases local talents to the rest of the world but also builds a community to support one other and raise awareness of the current situation. Since the outbreak of Coronavirus, the world's music culture have faced the biggest challenge in its history. During March, Asia's nightlife was completely shut down leaving thousands of artists unemployed and taking away the soul — festivals and night club parties — from Asian cities.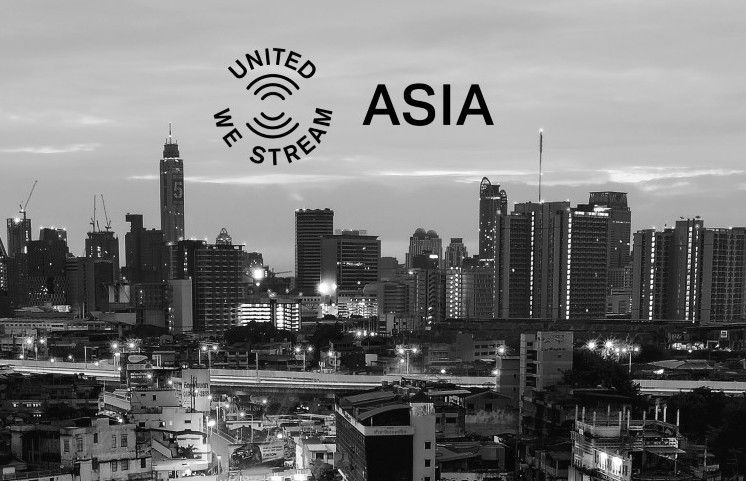 A charitable project
All profits raised from United We Stream Asia will go directly to a relief fund with 8% going to a regional charity organisation. In the first month, the income will split down and go to the Blue Dragon children's foundation Vietnam along with Scholars of Sustenance in Thailand and Indonesia.
Where can you stream?
Along with the support of the French Institute Vietnam, French Embassy, and Goethe Institute, the program will start on Friday, 29 May at 7 pm in Ho Chi Minh City at the infamous The Observatory. Then, on Saturday at 8 pm we will see things kick back up again but this time with two streams — in Vietnam and another in Thailand — running through some of the most up-and-coming talents from the region. We know it's Saturday night, so don't party too hard because on Sunday they will shift the focus back on Vietnam again, over to the Khu 13 x Haustek crew from 7pm to 11:30pm ICT, then jumping on to Bangkok again. It's going to be one long, exciting weekend for all of us.
You can follow UWS Asia on Facebook and get the notification when they go live. ClubbingTV will broadcast the local stream in over 50 Countries on Friday and Sunday and they will stream it live on Youtube (Friday & Sunday) (clubbingtvofficial) & Twitch (clubbingtv). Also, Arte Concert will stream it live on youtube (ARTE Concert), and on their website (Concert – Konzerte live) on Saturday.
For more information, please visit www.unitedwestream.asia