Cats, you've just got new competitors.
Cats are used to being the stars of the platforms, but now they have to compete with some bigger felines that have come to steal their spotlight. Lions, leopards and even hyenas are increasingly attracting the likes of internet users. It's turning out to be a genuine trend on TikTok where some accounts featuring wildlife are followed by millions of users.
[Hero and Featured Image Credit: Max van den Oetelaar/Unsplash]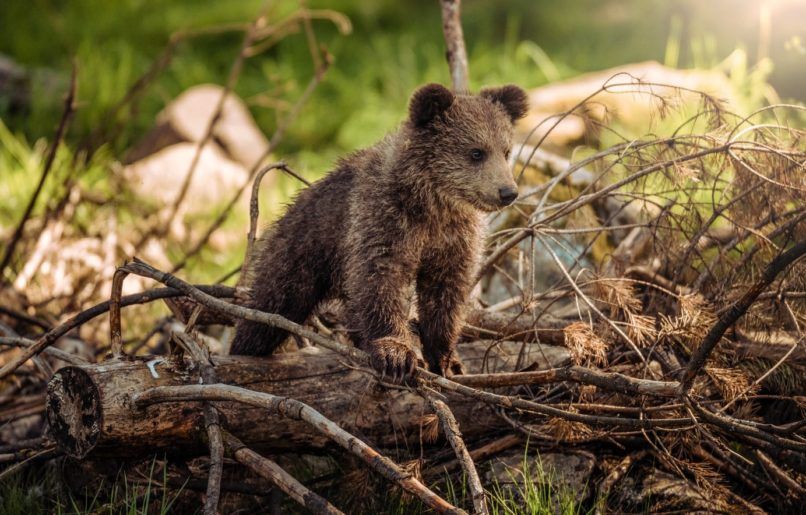 His name is George and this little monkey is a star on the Chinese platform. With 12.8 million subscribers, George the monkey is at the head of a small empire all by himself. His videos posted to the social network TikTok accumulate millions of views, sometimes reaching more than 50 million views with just one video. George also receives packages from his fans as gifts and opens them in front of the camera on his account. This unboxing trend is well known in the world of influencers who reveal the contents of their purchases or gifts to their subscribers. These exotic animals have become a new kind of influencer.
The trend reaches new heights with accounts dedicated to much more dangerous animals of the savannah. The account of Shandor Larenty is one such example. The young man, based in South Africa, shares moments from his life and work, which are spent alongside his best friend who is none other than a lion, also named George. This African lion is the real star of Shandor Larenty's TikTok account. Nearly 7 million users of the platform follow his adventures, and his videos have so far accumulated more than 65 million "likes." The impressive videos are often, but curiously not always, accompanied by a warning message that reads "The action in this video could result in serious injury." Shandor Larenty also regularly does live streams on TikTok where he films himself alongside not just lions but also leopards and wild dogs, known as African wild dogs. His live streams sometimes attract thousands of internet users, many of whom make donations.
These videos offer web users a dream of travel, especially in this period of crisis when stay-at-home measures are reinforced by numerous travel restrictions in many countries. But these videos can also sometimes give the false impression that approaching these wild animals is less dangerous than it seems. It's an idea that Dean Schneider, an animal activist and star on YouTube and TikTok, fights against. Schneider is followed by more than 10.3 million subscribers on TikTok, and his videos, which show the animals of the savannah up close, often give viewers shivers. Filming hyenas, venomous snakes and, of course, lions, Dean Schneider shows an incredible proximity with wild animals while raising awareness of the dangers they represent. In one of his videos, the activist describes the body language of the hyena he is standing next to while a visitor is on the other side of the fence: "This means she wants to kill you. …the tail up, that sound … if you enter now, you wouldn't survive the next few seconds," he warns in the video, while standing beside the wild animal. Although accepted by the pack of lions, Dean Schneider sometimes even suffers some injuries from the young lions, demonstrating that the force of these animals should never be underestimated.
Do not consider these wild animals as pets. This is the message that many of these creators want to convey to their followers on TikTok. The Juniperfoxx account, which helps wild animals in distress, wants to show the other side of the glamour that can be conveyed by these often viral videos. The account features the life of a fox, born in captivity and rescued from a fur farm. Faced with numerous comments from followers who say they would also like to adopt a fox, the owner shared a video about the many drawbacks of having a fox in the home. Destruction of furniture, shrill noises, special food and expensive, specialized medical care… An essential video to highlight the reality of these animals that remain wild despite their fame on the social networks.
This article is published via AFP Relaxnews.