Under the theme The Great Escape, our third digital cover star Note Panayanggool walks us through her multifaceted artistic career and how travelling has played a huge part in inspiring her along the way. She talks to us about her connection to nature, living an environmentally friendly lifestyle, and using art as a medium of expression and healing.
Off the coast of Chomtien Beach in Pattaya, Note Panayanggool sets sail across the Gulf of Thailand, steering the whole crew back to the Ocean Marina Yacht Club where everyone had embarked earlier that morning for the cover shoot. The captain has taken a backseat, watching the self-assured conservationist and artist excitedly chart the waters through a series of twists and turns. One may mistake Note for a Bond girl type in her black and white one-piece swimsuit, but with one hand at the helm and the other on the lever, she lets you know she's running the show. Checking her Longines HydroConquest 39 mm for the time, she charges forward, hoping to stay ahead of the setting sun.
It may be Note's first time in a cockpit, but the sea is familiar territory. The multidisciplinary artist spends much of her time scuba diving, which she uses as an opportunity to educate her fans and followers about the underwater world. "I want to protect these places," she muses. Her passion for marine life may convince enough people to think marine conservation is her full-time job, but that's just half of it. "When my contract with my label ended, I felt this freedom I've always been looking for," she confesses. Note has left singing in her past, but it has also led her to further her creativity through other artistic endeavours. She may be known for her DJ sets at the coolest events in town or as a Wonderfruit regular under the stage name NOTEP ("I wanted a cool DJ name"), but has since branched out into different forms of visual arts, reiki, and sound healing, which she incorporates into her music. We sit down with her and talk to her about how she has come into her own since her singing days, establishing herself as a multifaceted visual and sound artist, using her platform to springboard her interest in environmentalism, and combining the two to become who she is today.
After your singing career, when did you become interested in exploring other mediums of creative expression?
As I was getting serious with my electronic duo band X0809 (we even performed across Asia and the United States), I felt like it was a bit too much to handle because I was doing it all by myself. I was my own sound engineer, technician, publicist, marketer, and manager. It was during a time when I was travelling a lot (maybe a little too much), and constantly wondering how I could run faster towards my goals without thinking about the consequences it would have on my health or my family. It was all about how I could make more money or become more famous. I kept asking myself why I wasn't happy despite going to all these cool places and staying at really nice hotels.
So I started reading this book called The Subtle Art of Not Giving A F*ck. It taught me that I would never be happy if my core values were all about fame and money. I wrote down some of the things that matter in my life – my family, my friends, and my dogs – and realised my core values had changed. Music was no longer my main focus. I missed doing art, which was such a huge part of my life growing up. But it had to go beyond just painting and creating beautiful visuals – it needed to have meaning. I was seeking some form of art for healing myself, and when I decided to pursue art, it got me on the path of wellness.
I started learning about reiki, crystal healing, sound healing, and all sorts of healing. My art revolves around breathwork and the importance of breathing. I was basically using art as a medium for self-healing and eventually, I started to feel better and wanted to share my art with people who needed healing as well.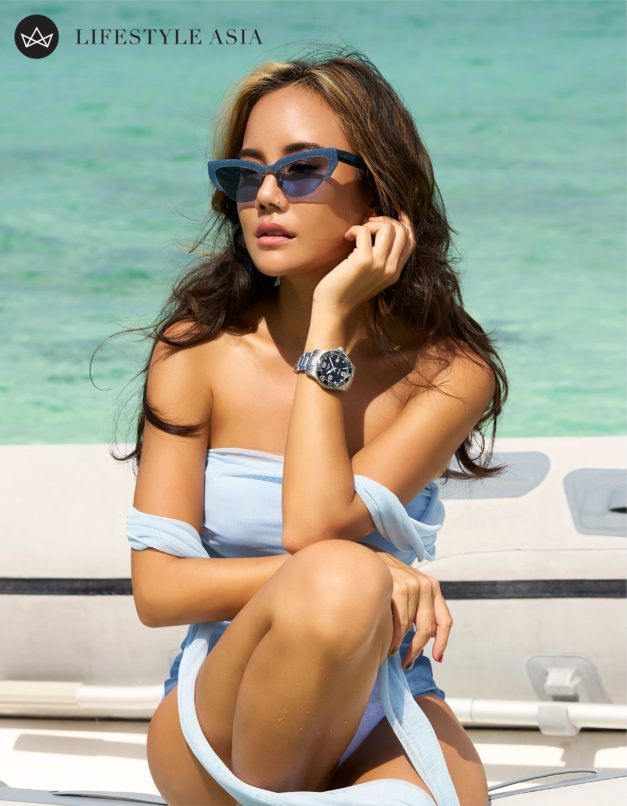 Which creative outlet do you consider the one that best represents you?
Singing for sure. You don't need any tools to help you sing – it's just you, your voice, and your emotions. If you want to paint or draw, you need paper, paint, markers, pencils, whatever. If you're going to make music you also need instruments or a computer. But singing doesn't even have to sound good. You're just expressing what you feel inside and what your body wants to let out.
How did sound healing become a part of your music?
When I started doing art and researched different types of healing energies, I discovered sound healing and went to Nepal to learn more about it. That also changed my life a lot because sound healing is not just about making sounds, but it's also about making vibrations. The instruments used in sound healing are designed to give out sound frequencies that are scientifically proven to be in tune with your brain waves, which provide a healing effect. When I found out I could use music to heal people, I decided to add these vibrational tunes to my own music practice. Adding the unfamiliar sounds from sound healing to an accessible music genre like EDM was a good way to balance out the unrelatable with the relatable.
So besides your music, you've been working on this project called High On Your Own Supply. What was the idea behind it?
I started High On Your Own Supply after spending some time DJing and working in the entertainment industry. Concerts are no longer just about music anymore. When people go to concerts, they tend to also go for secondary activities like drinking, smoking, and doing drugs. I would sometimes invite friends to see a show and they'd tell me they didn't want to go because they didn't want to drink. But that's not the point of going to a concert right? You go because you want to hear the artists' music, not to drink. So I felt like I had to start something that can give an alternative solution to this problem.
I've been diving into active meditation and learned that moving your body and doing breathwork can activate internal energies that can really get you high. So High On Your Own Supply started from that. I want people to feel happy with themselves on their own "supply" by not depending on external substances or material things. My main goal for this project is to help people connect with themselves and with nature. It's important to connect with ourselves first because we won't be able to love and appreciate what's around us without loving ourselves first.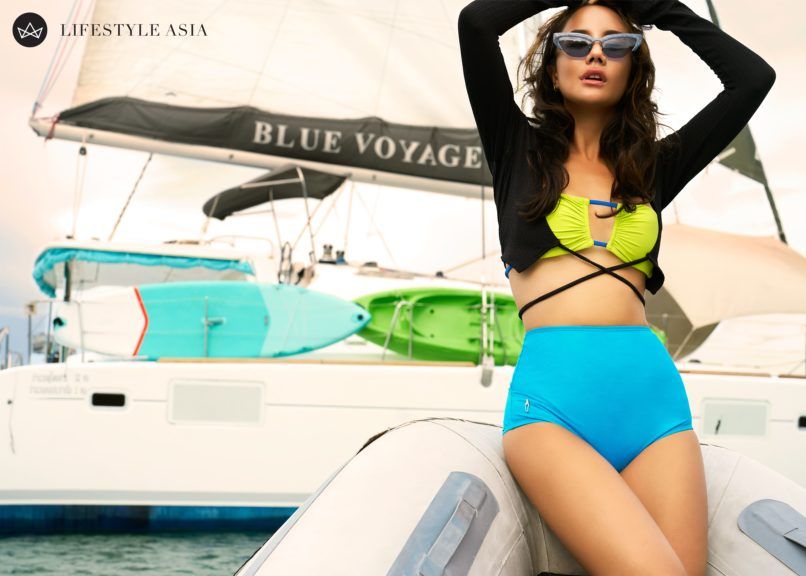 You have a really special connection to nature and the sea. What sparked your journey towards conservationism?
I have always been close to nature. Growing up in Chiang Mai, I played soccer and ran barefoot on the grass after school every day. I could see the mountains from my house. That was my happiness.
I was always naturally a good swimmer and when I was around 20, I started scuba diving and I loved it so much. Three years ago, I also started freediving and it really changed my life. Seeing all of the beautiful places during my diving trips gave me a sense of appreciation and made me want to protect these places. I started asking my diving instructors how I could preserve the beauty of these places and I stumbled upon a marine conservation course in Koh Tao. It changed my life and after that, I just gravitated towards becoming a conservationist more than anything else.
I realise that I'm not just here in this world to make good music and cool art. I need to use my voice for a better cause – to talk about something really important and raise awareness about what is going on in the world and how we can make it a better place.
What kind of lifestyle adjustments have you made to become more eco-friendly? Do you have any advice for people who are looking to become more eco-friendly in their daily lives?
Being environmentally friendly has always been a part of my lifestyle and core values. I make sure everything that I do reduces my carbon footprint on the world. Food-wise, I try to eat more consciously. I don't really eat meat anymore except for chicken and seafood every once in a while.
You can still eat meat as long as you know your food source. If it's from an eco-friendly farm then it's fine. What I realised from my own path and journey was that as long as you're more conscious about everything you do and the decisions you make in life, you are already on the path to becoming more eco-friendly. When you are not conscious and have all this desire to rely on material things, food, and substances to make you feel better, you create more waste in the world by over-shopping and buying excessively. 
My advice would just be to consume consciously. Being conscious also helps you feel better about yourself and recognise what you actually need. You'll learn to refuse things you don't need in your life, and thus, reduce your consumption, which also helps you save money.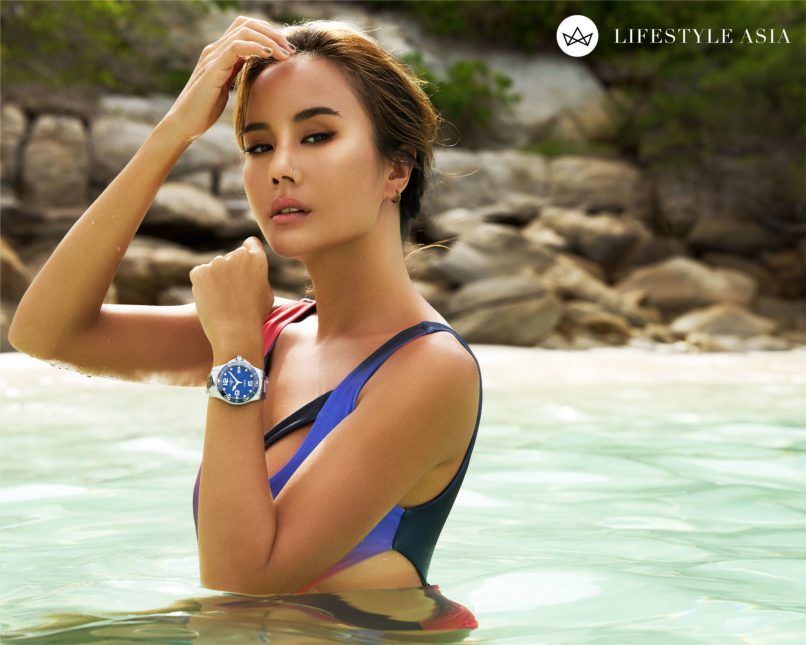 Do you consider yourself more of an artist or an environmentalist?
That's a really hard question! I do so many things nowadays, but if I were to define myself, I'd prefer to call myself a conscious creative. I can't just say I'm an environmentalist because I don't do my conservation work full-time, nor do I want to limit myself to just being an artist.
How much does travelling and discovering new places play a part in what you do?
One thing that I am still guilty of, or you can say, the only thing in my life that isn't eco-friendly, is travelling. I can't stop travelling yet but try to make up for it in other ways. Travelling plays a big part in my life and the decisions I make, and it inspires me.
When I sit on a moving train or a plane, my brain tends to become more creative and I can think of better solutions. Seeing new places and new people really gives me a new perspective on life. I love being an open book, talking to strangers and learning new things. I would encourage people to do that because gaining new perspectives can help you become more neutral and understand people better. It'll also make you happier and more forgiving.
Koh Tao was the place where I learned about marine conservation. I became really good friends with New Heaven Diving School and they are now my family there. Every time I go back, it's like going back to a second home. They teach me a lot about life and conservation. 
I'm working on a project to mentor kids at a local school there next year. I want them to be proud of where they come from so they can take care of the island and make it a better place for everyone. Koh Tao only has one school, and kids that go there always dream of going to the mainland after graduating. My goal is to help them realise their potential in Koh Tao because there is so much you can do there. I want them to feel like they are no less talented than Thai youth from the mainland.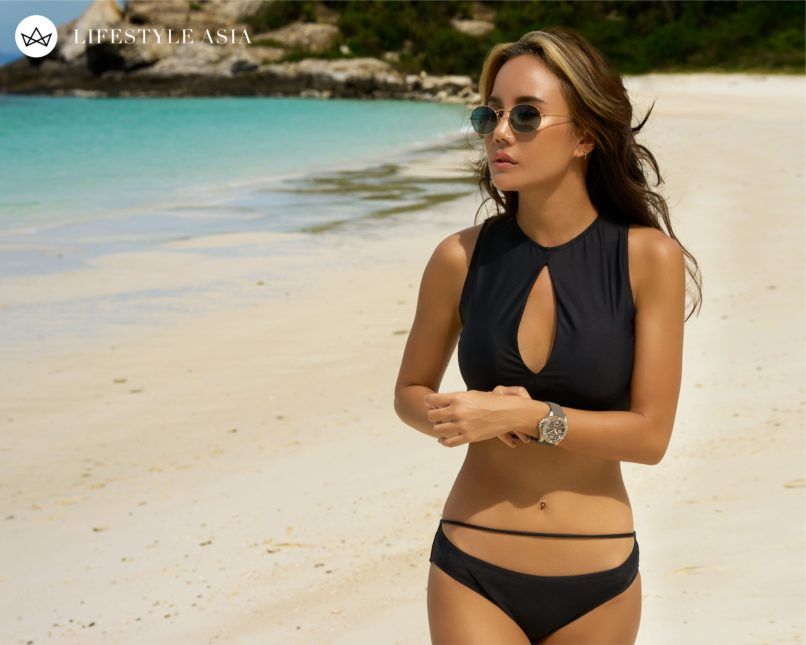 What are you currently working on? Any additional passion projects? 
My passion projects are what I am currently working on at the moment. As an influencer who gets a lot of products from brands, I saw a gap in the market when it came to eco-friendly products. Many brands claim their products are good for the environment, but they still use a lot of plastic packaging or a lot of chemicals and perfumes in their products. So I wanted to make something that is truly eco-friendly because, at the end of the day, you can't reduce people's desire or need for those products. So why not give them an alternative choice that is better for them and for the planet?
I started my own brand called NOTEP, which will include anything I want to do. My first product is an eco-friendly, 100% organic, vegan, and plant-based, body oil. It contains essential oils instead of perfume.
With this brand, I also wanted to work with low-income communities to provide them with jobs and opportunities to develop new skills.
Do you have any plans to expand your product line? 
Apart from the body oil, I'm looking to eventually expand my product line into beachwear and furniture made from recycled materials and recycled plastic. That's the next part of my brand, which will launch at the end of the year.
What are the most important things you still want to accomplish in both your personal and professional life?
I still want to do a lot and learn more. I'm a glass-half-full type of person who's always open to new knowledge and ideas. I want to be a better DJ and improve my sound mixing skills because right now I don't have my own controller, which makes it hard for me to practice. With my conservation work, I want to take more courses or work with conservation organisations that are doing really cool things. If I were to name everything I want to do, it would be a really long list.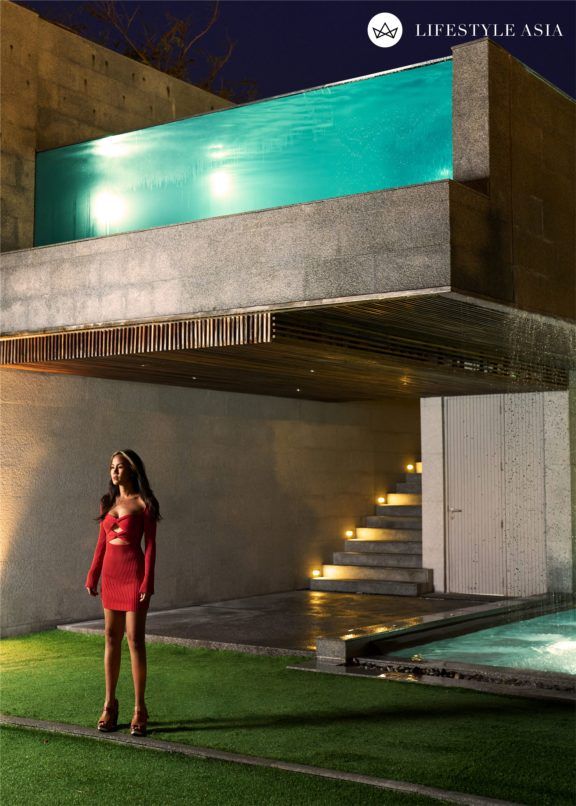 What are some values or a life motto that you keep close to heart?
Ever since I was a child, I really liked this quote by Mahatma Gandhi: be the change you want to see in the world. I've always lived by that motto. Instead of complaining about something, just be that change and fix it rather than doing nothing about it.
What's next for NOTEP? What else do you want people to know about you?
I just want to create really cool things. My products will be all eco-friendly and very well-designed. I want to put the skills I learned in university (while pursuing my Communication Arts degree) to use in my brand, and I'd love to collaborate with other brands and help shift them towards a more eco-friendly mindset. I'm just so excited about the future – there are many opportunities for fun projects.
Lastly, what does living a good life mean to you?
To me, living a good life is living a healthy life – eating food that is good for your body and getting plenty of sleep. A perfect day for me is one where I get 10 hours of sleep. I really pay attention to sleep and rest. I value balance and try not to accept too much work simultaneously because I realise that no matter how good you are, you can't be the best version of yourself and do your best work if you're not well-rested. Balance is key to everything. Eat healthily, but also eat what you want to eat. You can still have a burger or a pizza and enjoy a salad the next day. Exercise, get a massage… do anything you want as long as you maintain balance. That's my key to a good life.
—
CREDITS
Photography: Punsiri Siriwetchapun
Photo Assistants: Chudchpong Aumponrat, Piyawat Jarunpong
Styling: Linda Charoenlab
Style Assistants: Greangsak Fayjura, Khajohnpong Choomvong, Apiwat Prachumthong
Make-up: Somkid Duangphonon
Hair: Pakapat Arpivoraparat
Outfits: Angelys Balek, April Pool Day, Coralist, LALALOVE, TRY by Yorata, Vatanika, Vickteerut
Watches: Longines
Location: Blue Voyage