Bangkok is a city brimming with talented personalities and charming characters who have pushed their way through to really make their mark. There's no doubt that they're truly living their best life, and doing it in great style. In our Good Life Gurus series, we explore and ask the city's millennial tastemakers and cultural arbiters to reveal what the good life means to them, and give us a little insight into how they live it.
With a website where products are primarily priced in US dollars, and a review section packed with promising testimonials from largely non-Asian countries, imagine our surprise when we found out SUDTANA was one of our very own.
The Thai eco-friendly, all-natural, ethical beauty brand is a little bit Chrissy Teigen-like in that one way. It's success puts a spotlight on Thai herbal remedies the same way Chrissy has re-invented Thai food for the palette of those abroad and unbeknownst. Yet something is extremely impressive about this brand, even to those — like us — who are familiar with the likes of turmeric, bergamot, and pandan.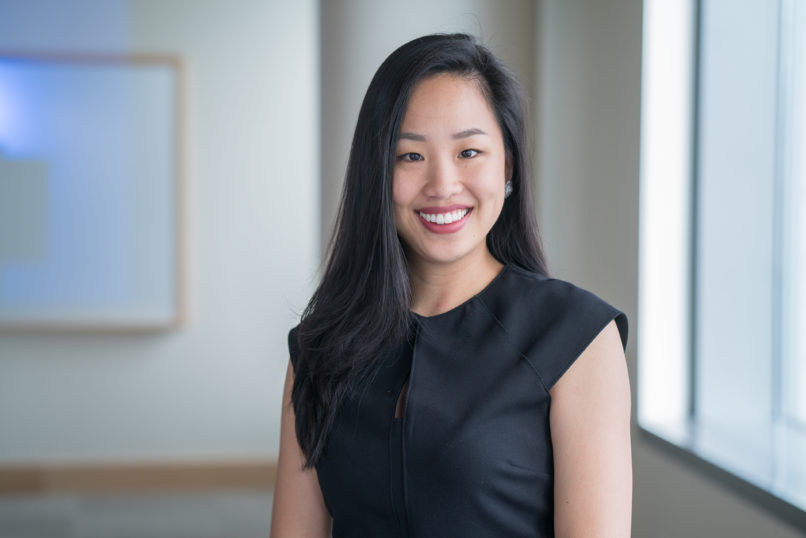 There is an aura and appeal that is innately honest about the brand co-founded by Mew Leelahongjudha. Bringing SUDTANA into conception while she was a student at MIT, the products balance modern science with her grandfather's age-old wisdom. A combination of heritage, passion, and deep respect for nature, it has gained the kind of acclaim that does not shout from the rooftops, but rather sings for itself.
And its timing could not be better. As we awaken to more sustainable practices in every day life, SUDTANA has really understood this ethos. It is now enjoyed in over 115 countries, with products spanning hair, face, and body, and luxurious eco-resorts like Soneva Fushi and Jani amongst its stockists.
Here, we sit down with Mew Leelahongjudha to chat business and beauty. Read on for our exclusive interview with the young and driven entrepreneur, covering all things bergamot self-care rituals, Chinatown date nights, and a mission to help people discover their best natural selves.
PS. Do not fear dollar signs if you want to shop locally, you can also shop SUDTANA products via their Line shop in Thai Baht, too.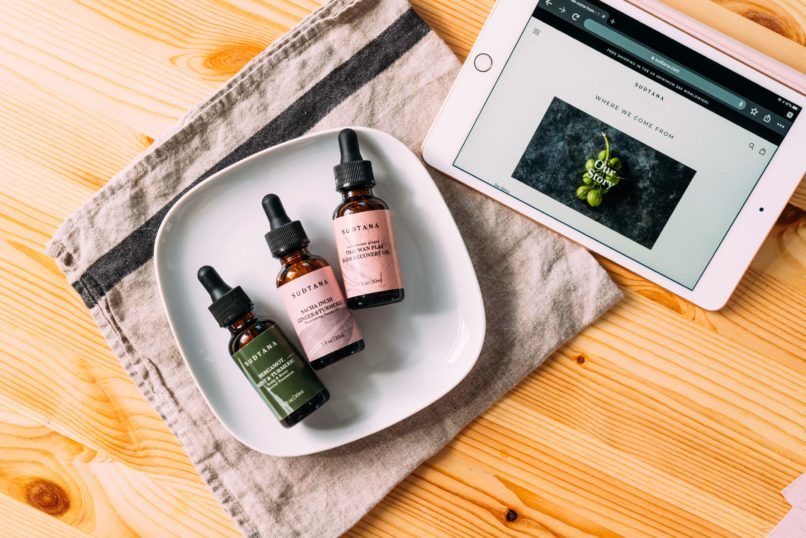 Please give us a little background about yourself and what you do.  
My name is Manusanun 'Mew' Leelahongjudha and I'm the co-founder of SUDTANA, a beauty brand that harmonises ancient Thai remedies with modern science to handcraft green, clean and conscious personal care products. I co-founded SUDTANA with my brothers while pursuing my Master's at MIT.
Apart from work, I enjoy exploring my spiritual side through practicing yoga and meditation. I also love exploring beaches around Thailand and snorkelling.
What is the story of SUDTANA? How did it all begin? 
The story of SUDTANA revolves around my late grandfather, who was a well-respected village doctor. Although I did not have the chance to meet him, I cannot count the number of times when my brothers and I would have a number of skin or hair issues — dandruff, acne, dry cracked skin — and my mother would fix us right up with one of his ancient herbal recipes no matter our problem. As I got older and developed an interest in beauty and personal care, but I didn't enjoy the fact that lots of hair & skincare products were full of chemicals and synthetic ingredients. This led me to be curious about my grandfather's approach on herbal remedies and its application in cleaner, greener personal care.
Fortunately, I had the chance to take my curiosity to MIT through a Fulbright Scholarship, and that's where I explored how to scientifically enhance what originally was our family's very modest practice. My brothers and I like to say that was the start of SUDTANA — because from that point onwards, we found ourselves taking off on an extraordinary journey of harmonizing modern science with generations of ancient herbal wisdom.
Who are your customers? What are they like? 
Sophisticated, eco-friendly and health-conscious individuals who are on a journey to discover their best natural selves. These are individuals who empower themselves with green and clean self-care and know their products well. They will check the ingredients at the back of the bottles, do their own research, and cross-reference with either their friends or with reviewers online.
What role do you think natural beauty products play in living a 'good life'?  
A person is able to live a good life when they've gone through the journey of discovering, accepting, and becoming the best natural version of him or herself.
I believe that the role natural beauty products play go beyond just taking care of one's physical appearances. I believe that they play a role in facilitating a transformative journey towards self-discovery that places emphasis on being kind to oneself, accepting oneself, and empowering oneself by engaging in naturally healthier self-care rituals.
What does the good life mean to you? How do you live the good life? 
I've always believed that natural beauty and self-care enables individuals to free their mind from society's norms and focus on what truly matters: embracing our own unique traits and feeling good in our own skin.
I'm living the good life by going through my own personal journey to be my best natural self so I can focus on what I truly value while helping others discover their values as well!
What are your 5 good life essentials?  
I thought about this for a while, and I would say my 5 good life essentials are:
Family and friends
Overall health
A meaningful career
Having the sense to be grateful and content with what I have
Basic needs as per Maslow's hierarchy of needs
What is your self-care ritual?  
Here's my Sunday morning ritual — one of my favourites because of how it energises me and keeps me confident just before the start of the new work week:
I wake up at 6.30-7am, and meditate for an hour. Then I apply our Bergamot, Coconut & Sesame Hair Mask, and Bergamot, Mint & Turmeric Scalp Treatment as a pre-wash treatment before practicing yoga (my favourites flows are the Hatha and Vinyasa Yoga flows). During and after yoga, I refresh and hydrate by spritzing my face with our Invigorating Botanical Mist.
Then it's shower time. I cleanse my face and body with our Sandalwood, Cinnamon & Turmeric Cleansing Bar and wash my hair. For skin prep, I use our Coconut Cider Vinegar Toner while for moisturisation, I use our Sacha Inchi, Ginger & Turmeric Facial Oil and Coconut, Turmeric & Sesame Body Oil. I also use our All-Natural Deodorant (soon to be launched in May 2021).
In the end, I feel good, look good, and definitely smell good. It's finished with a nice, delicious breakfast afterward!
What do you do to be more sustainable or eco-friendly? 
Starting from the very beginning of the supply chain, we employ a strategy we call 'The SUDTANA Method' which entails personally connecting with small farm holders all over Thailand who practice environmentally friendly and sustainable farming methods. Ethically sourcing fresh herbs and produce this way translates to less soil degrading, more water saved, and better soil and product qualities — plus we're supporting our local farmer's family and community.
In addition, our packaging is eco-friendly, we use glass bottles and paper packaging. We're always looking for ways to make our brand more sustainable and our customers' feedback is an important part of this journey.
What do you do to keep fit?
I have self-care rituals in place that reinforce my physical, mental and emotional health. Yoga is an important part of my routine. I also like to add different kinds of exercises into my routine, such as weight training, basketball and cycling. Other than exercises, meditation, and cutting down on sugar and processed food are important things I do to keep fit.
Where do you go for... the best breakfast in Bangkok?
Nothing is better than a home cooked, healthy breakfast that I get to eat with my family.
Where do you go for... the best date night in Bangkok?
I like to go to Chinatown on Yaowarat Road for a casual date night with my husband. There are so many food stalls to choose from. My husband and I will take turns to pick the dishes. We like to share dishes so that we can try many dishes, which is kind of romantic for me.
Where do you go for... the best drinks in Bangkok?
There's a greenhouse located in Bangkok's Chinatown that brews delicious, 100% organic kombucha (fermented black or green tea). It's called Pure Luck and if you're a fan of tea, I definitely recommend it.
Where do you go for... the best place to shop in Bangkok?
The Hope Fair, a pop-up market that is dedicated to promoting conscious shopping experiences. At this fair, you'll get to meet local artisans, designers and entrepreneurs — all of whom handcraft eco-friendly, sustainable products.
There are many great local products not available in stores and the best part is that the fair's organisers donate their proceeds to the Mercy Centre — an organisation that supports the underprivileged children and families in one of Bangkok's biggest slums.
Where do you go for... the best escape from Bangkok?
I recommend heading to Amphawa, located in Samut Songkhram Province. There is the Amphawa Floating Market and the coconut farms where you can find various delicious meals and snacks and fresh organic coconut juice.
Lastly, a word of advice for living the good life in Bangkok?
Bangkok — and Thailand in general — is, traditionally speaking, a collectivist society. From a young age, people are taught, pressured and conditioned to conform to societal norms. My advice for living the good life in Bangkok is to take a step back and realise that it isn't inherently selfish to love yourself as an individual, and that loving yourself enhances your ability to love others as well.