The founder of Dermaster discusses her new clinic and the importance of finding your inner beauty.
Aside from working out and eating healthy, treating your complexion with some pampering at a spa or beauty clinic can be a great way to kickstart 2022. After all, it's the New Year, and maybe that also means it's time for a new you—or the best version of you. Trusted by celebrities and beauty-savvy Bangkokians, Dermaster beauty clinic offers treatments and procedures that come with a five-star clinical experience.
From traditional institutes to chic clinics with distinctive services to appeal to Millennials and Gen Z, there are countless beauty clinics in Bangkok to suit everyone's budget and style. But gimmicks and décor aside, the most important aspect of beauty clinics would be none other than professionalism, trustworthiness, and efficacy. With modern technology and first-class medical services ranging from non-invasive to surgical procedures, Dermaster is divided into five private beauty centres: Plastic Surgery, Hair Transplant, Anti-Ageing, Skin & Laser Aesthetics, and Body. Dermaster's managing director, Nicha "Mint" Lojanagosin shares her vision for Dermaster and the importance of being beautiful in your own way.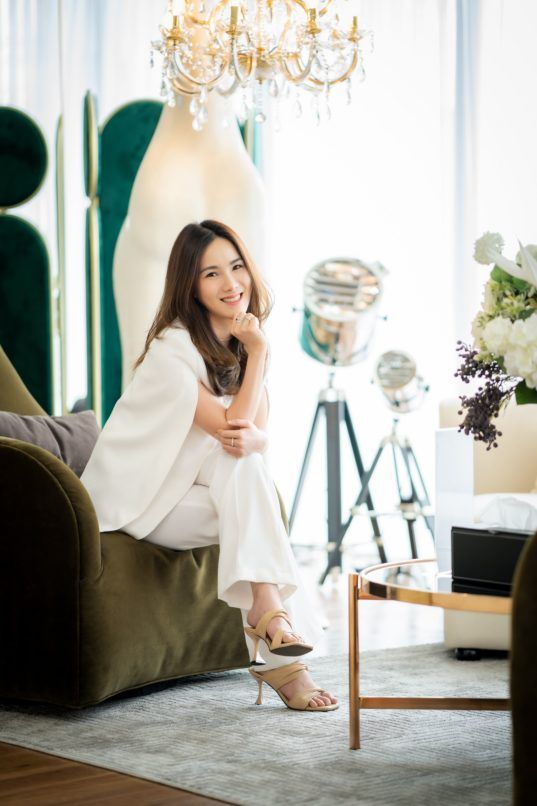 What brought you and Dermaster together?
Since I was young, I've always been interested in marketing and running a business. I majored in marketing, and when I graduated from Chulalongkorn University's Faculty of Commerce and Accountancy, my cousin, Teepakorn Lojanagosin, was setting up Dermaster. I joined him right from the very first day, even before the construction of our first clinic Dermaster Ekamai was completed, and the rest was history. I really enjoy working here as beauty is a product and a business that is very much part of our lives. Time passes when you are enjoying yourself, and before I knew it, it's been ten years since I've been with Dermaster.
Have you always wanted to pursue a career in the beauty industry?
When I was younger, I did think of working in an agency as a strategic planner. There were also thoughts of developing my skincare brand—not as a clinic but rather as a product. This latter dream is being realised in some ways as we are currently developing a new skincare line under Dermaster.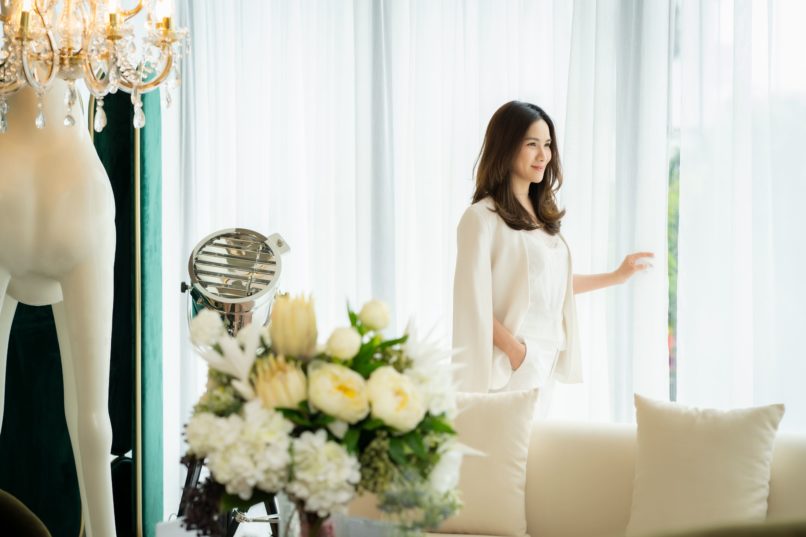 What were your vision and goals for Dermaster?
From the start, we focused on opening Dermaster in Bangkok's prime areas and CBD, which led to us becoming one of the first standalone clinics of this nature in Thailand. We wanted to create a one-stop beauty clinic with privacy-oriented service and exceptional hospitality. From convenient parking spots to welcome drinks in a luxurious setting, along with equally luxurious treatments to match, every detail has been considered down to the tee. That concept runs throughout our five branches in Ekkamai, Chidlom, Asoke-Rama IX, Sathorn, and CDC—all operating as standalone beauty clinics rather than being situated in a shopping mall.
Does each branch differ from the other?
All five Dermaster clinics offer our Aesthetics and Anti-Ageing Centres. Still, the Ekkamai branch is even more extensive as it is home to five different beauty centers: Plastic Surgery, Hair Transplant, Anti-Aging, Skin & Laser Aesthetics, and Body. The services at our Ekkamai branch not only cover laser and treatments as we are also certified to operate beauty surgeries ranging from rhinoplasty, breast augmentation, double eyelid surgery, hair transplants, liposuction, and more.
Aside from the skincare line that you are developing, are there any other projects you are currently working on?
We just opened a new branch near Crystal Design Center (CDC) as many of our customers live around that residential area. Another project on our way is a beauty hospital in Ratchapreuk, which aims to elevate our clients' overall experience at our clinics. It's similar to the Ekkamai branch but with JCI certification, more surgeons, an Operating Room / Anti-Aging and accommodation. The designs are already completed, and we will be starting construction in 2022, so it's all very exciting. Naturally, the new hospital will be equipped with the latest technology and products to elevate Dermaster.
How did Dermaster adapt over the years under COVID-19?
Dermaster has a large client base of foreigners as we have always set our standard to be a premium, global beauty clinic that's accepted by clients from Singapore, China, the United States and the Middle East. The Ekkamai branch, in particular, was affected by this. However, after we shifted our marketing strategy to focus more on Thai customers, our sales increased last year. We also consider ourselves lucky in the sense that Dermaster has always been very privacy-oriented, and so we have always offered individual, private treatments right from the beginning that further helps with social distancing and safety measures.
Lastly, what is beauty to you?
My belief is Dermaster's philosophy. I believe each individual is beautiful in their own way, and with confidence, it shines through. However, those who lack confidence can come to Dermaster, and we'll be ready to help diminish any flaws and enhance their existing features. Whether their complexion or body, we'll help ensure their features are outstanding. It's natural, especially for women, to lack confidence when there are parts of themselves they don't feel comfortable with. But with confidence, no matter how you look, everyone can genuinely exude their own form of beauty.
For more information, visit Dermaster's website.