"The faster you find your happiness, the faster you'll become successful." Life is more enjoyable when you look at it in simpler terms. Let's talk about life with 'JJ' Krissanapoom Pibulsonggram .
'JJ' Krissanapoom Pibulsonggram recently defined himself as an actor, a singer, and a new dad of two cats to us one afternoon when the January 2023 digital cover shooting took place. JJ, the new star cover of LSA, is more than pleased to share what he has been up to after staying off grid for the past year. He has been dedicated to his new role as the CEO and father to two kittens, to which he admitted that he turned into a clingy dad.
Cover Story: 'JJ' Krissanapoom Pibulsonggram updates us on his journey of life and career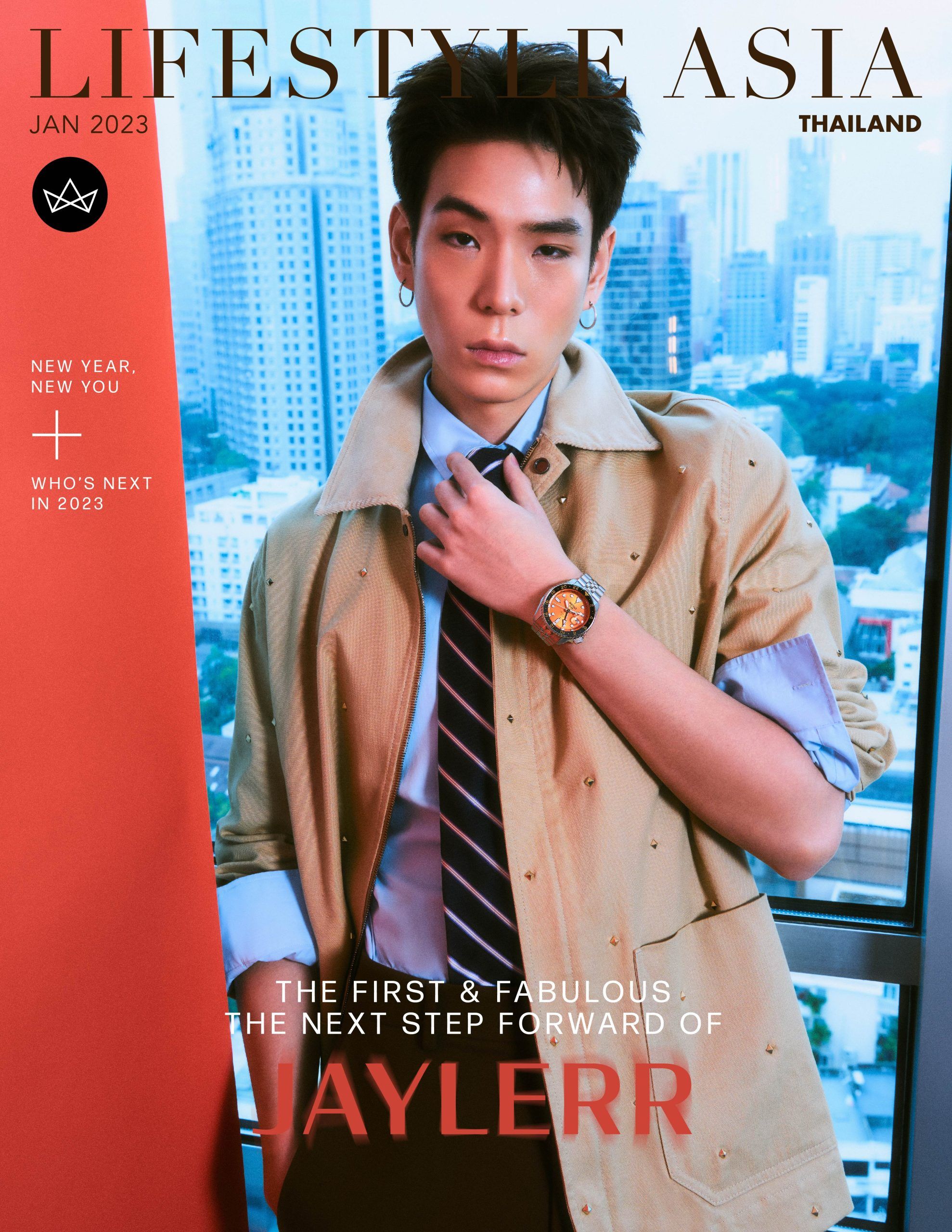 JJ started off as a fresh, young actor before joining a boy band of nine members. He admitted to being at ease and feeling fortunate of how the whole group made decisions together when it comes to work. However, when he chose a different path as a solo singer, decision-making becomes a difficult transition and sometimes a distracting process. He shared, " But it's better now, and I will keep learning." JJ today is constantly becoming more mature.
Give us some updates on your life right now
"I'm good. I just finished shooting my new TV series at the end of last year and now I'm taking the time to rest for a bit. I'm also preparing some new stuff. I didn't have anything much last year except a single with 4EVE called My Duty because I needed to get a lot of things done in my life. Apart from being a good executive, I was shooting the new series, so I didn't get to prepare anything new last year. I'm also working on my new song at the moment. My new movie will be out around March. Plus, I have had two kittens called 'Bookbik' and 'Shoyu' for more than two years now. I love them so much."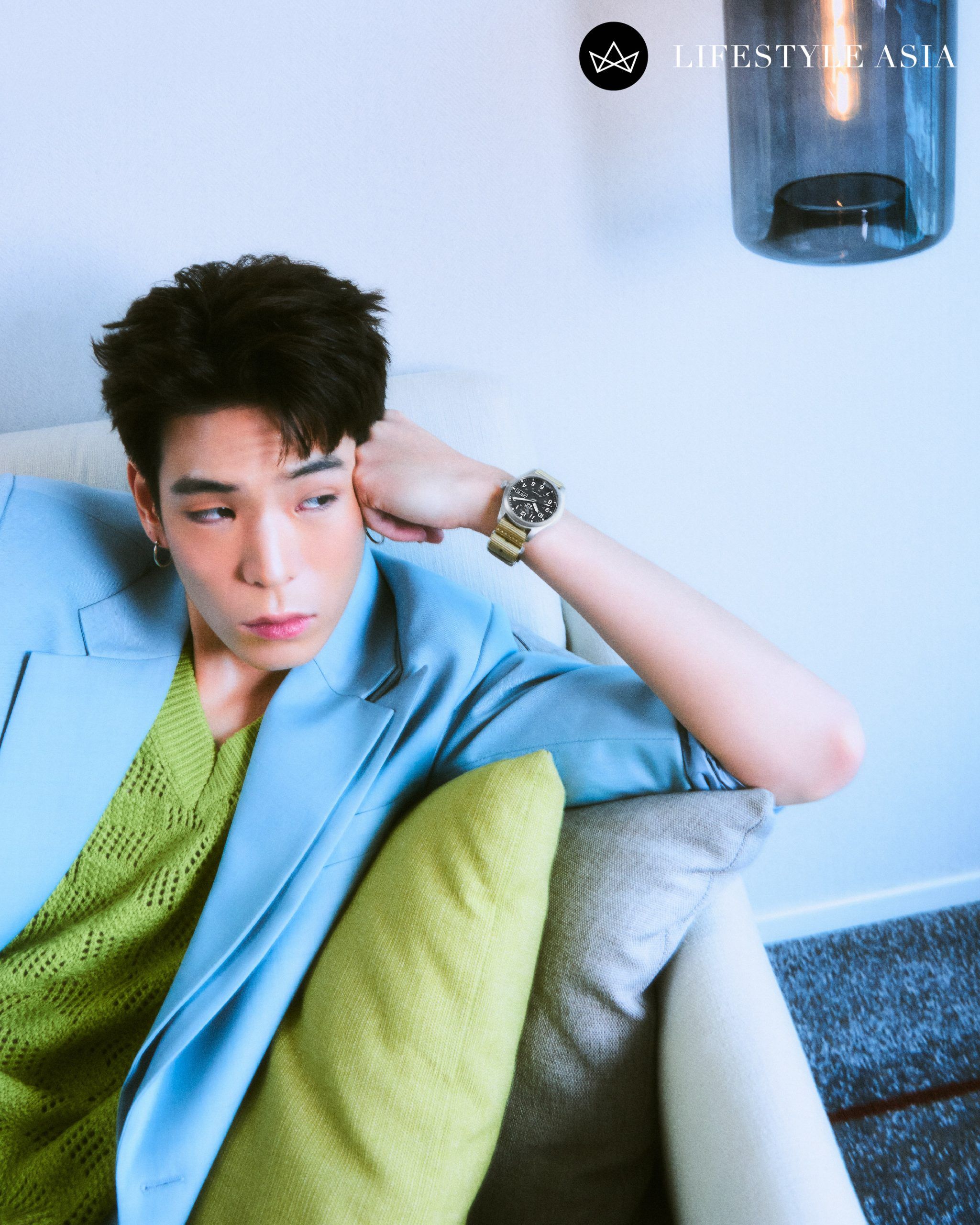 You're an actor, a singer, and a model—which is most likely to reflect your individuality?
"Mostly as an actor and artist. I used to not feel like myself when it comes to acting, but lately I find it more special and intriguing when I play the roles but still able to put my own spin on it. My individuality is also expressed this way. I feel like 100% as a singer. I can do what I want, produce the music I like, and write stories I want to share. To embed my identity in each performance is what matters too."
Why is the stage name "Jaylerr", and how is it different from "JJ"?
"Because I couldn't come up with anything and it's also my Instagram name. After I went by this name, everyone would call me Jaylerr, so I feel like it is part of what shaped me today. More people recognized me from this very name. It differentiates my real life from everyone's perception and it's quite different. They also understand which role that I'm in each time."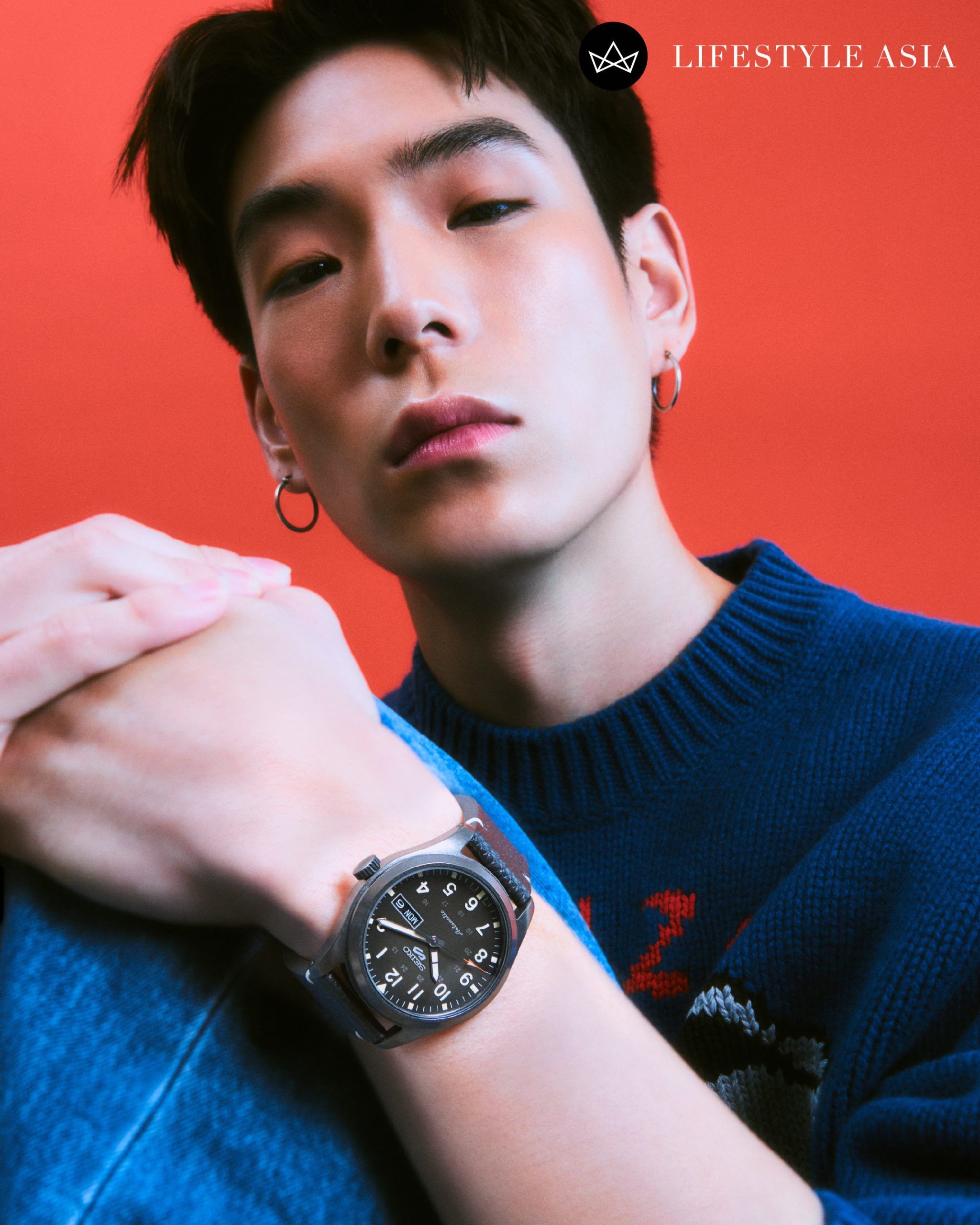 As a boy band member, a solo artist, and also collaborations with others—how do you differentiate everything?
"It's much different. I debuted as a boy band member in a group called 9×9 (Nine by Nine). I was not experienced then, though it was a good experience. There were also another eight friends to help you decide almost everything and come up with ideas for work. There were some setbacks though now that I have to make decisions on my own. Sometimes it's not so firm. I'm not sure if what I'm going for is a good idea but now it's getting better. I'll keep learning."
Tell us more about your latest Korean TV Show, Tripmate: Who Are You?
"Tripmate: Who Are You?" is a South Korean TV show aired on KBS channel. The concept is that the Korean artist hosts will bring an international artist similar to them to a trip, to do activities or whatever they want to. I'm one of the representatives from Thailand to shoot there. It was so much fun and I got to experience how a South Korean reality show works. I could see that their teams and artists were absolutely professional. Also, the Korean artists helped me break the ice so as not to feel nervous or anything, so I think working with them was brilliant."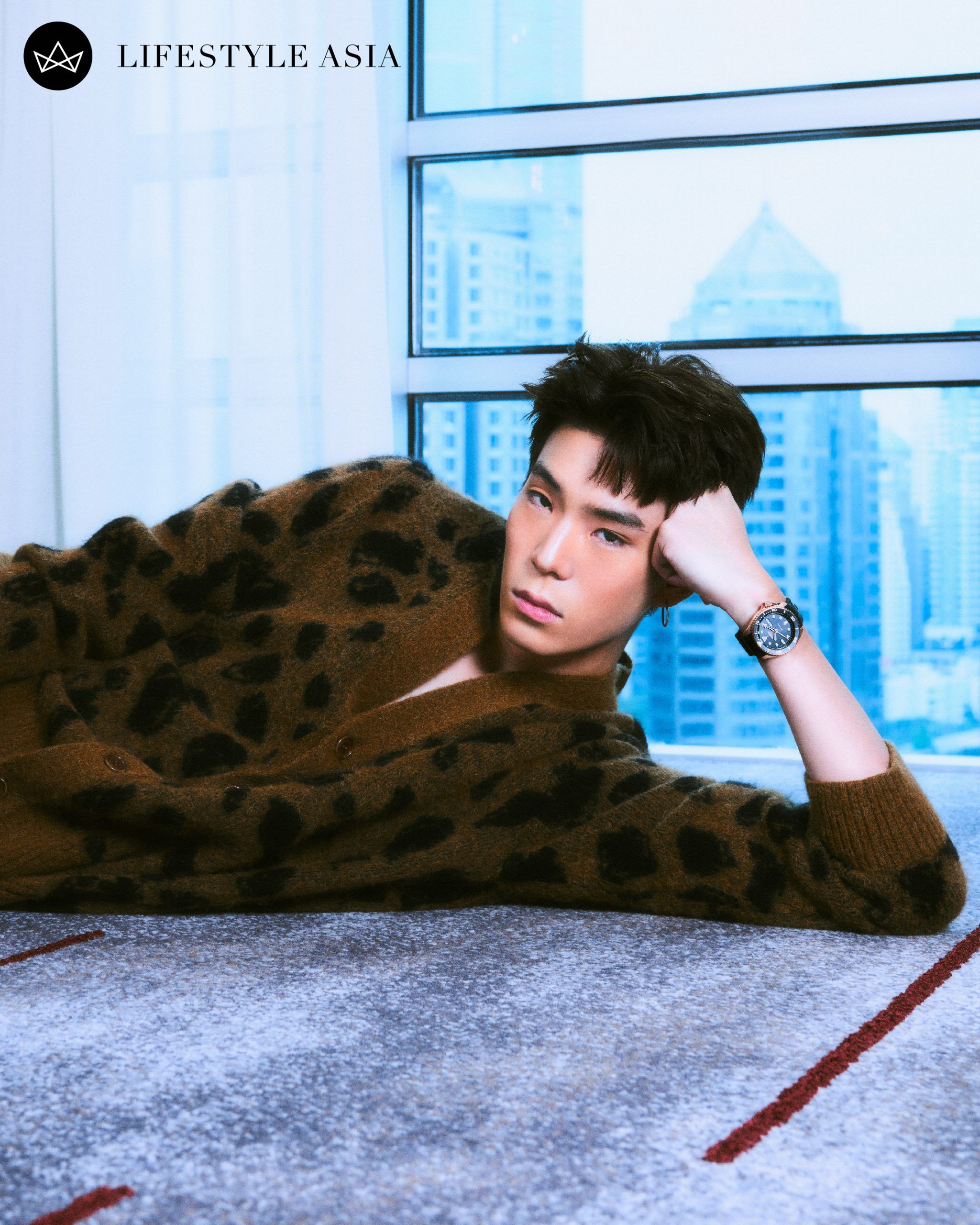 What did you learn from the South Korean production?
"I picked up a lot of things from them, mainly creativity. The reality team was responsible for games, activities, and settings. When I joined them, a few simple things I didn't even realize turned out so well when working because they already figured everything out. They made it fun, easy, and everyone understood their roles well. I think we can adapt this to Thai entertainment. There were some setbacks too like the language barriers. However, when we got to spend time together there, even though we didn't understand the language we speak, but body language could help. We destroyed those barriers without realising it and had no worries but enjoyed working."
What defines success from your point of view in this modern world?
"If it was four, five years ago, I would say that being successful requires five things: money, to eat what we want, to travel where we want, be healthy, and the ability to take care of our loved ones. But being successful now is another story; the faster you find your happiness, the faster you'll succeed. People nowadays like to compare themselves with others; I want to be like them, I want to do this. However, it's miserable to constantly pursue those kinds of things and even if we already got what we want, we're still not pleasant."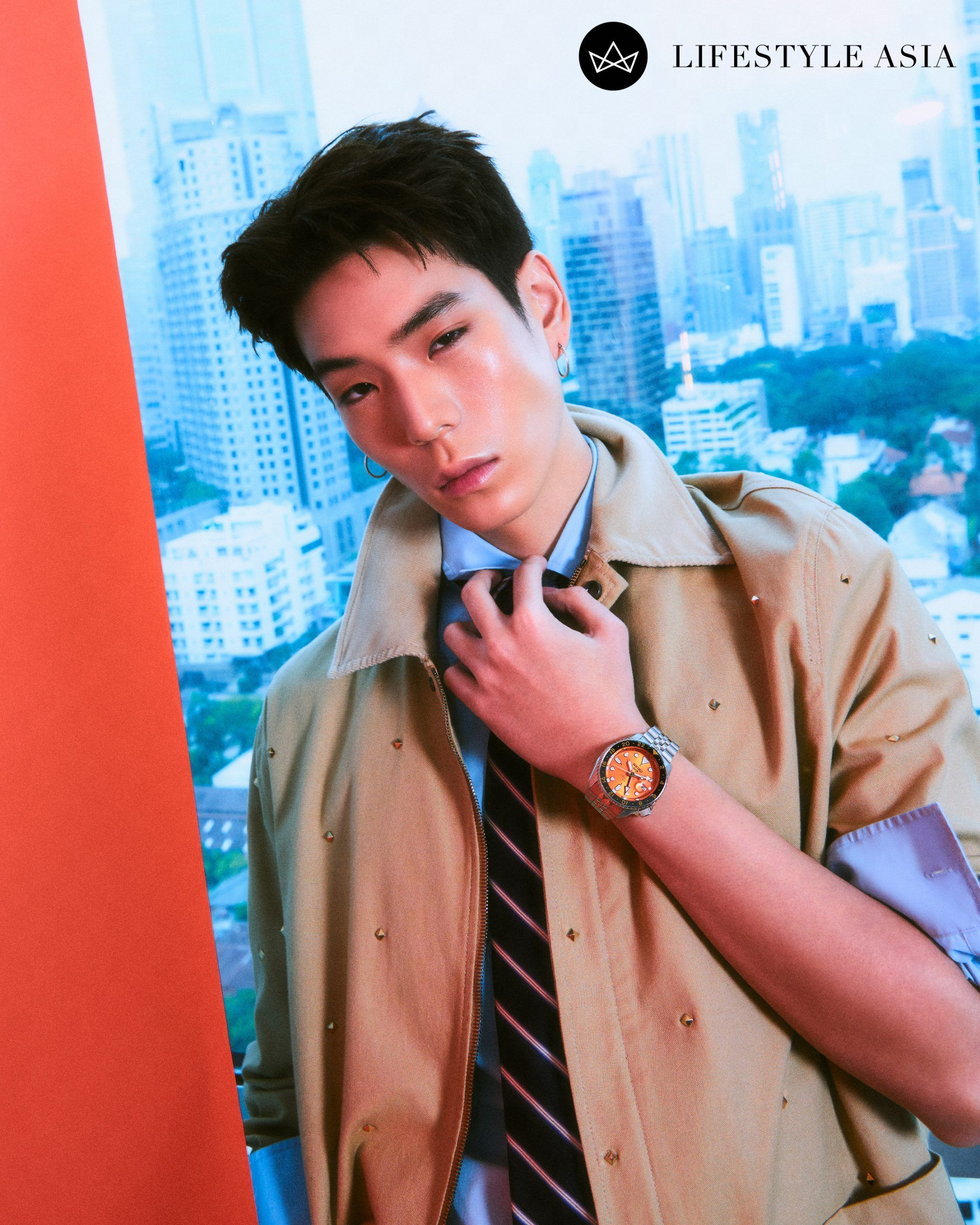 How often do you picture yourself in the future and what would you be doing?
"I always imagine what it's like in my future, right now, I would picture myself permanently moving back home to Chiang Mai. If I have some work I'd just fly to Bangkok then. I also have something to say to my future self too that 'Work hard but don't pressure yourself too much. Just try to find happiness in your everyday life.' Just something like this."
Would you like to share what you have been working on?
"My new movie called Sang Krasue 2 will be out in March 2023 if everything goes as planned. I also have a Netflix series that will be released at the end of the year and I'm working on my music now, please stay tuned."