Bars may be closed in Bangkok city at the moment, but we can still be plenty proud of the drinks industry.
A glimmer of hope could be felt last night at the Asia's 50 Best Bars 2020 awards, where Thailand celebrated many a win — including an entry into the Top 10 — in a virtual awards ceremony.
The Best Bar in Asia award went to Singapore's Jigger & Pony this year, and whilst we can give a warm virtual round of applause to our brothers and sisters in Lion City, The Big Mango has gained much acclaim, too.
[All images via Asia's 50 Best Bars 2020]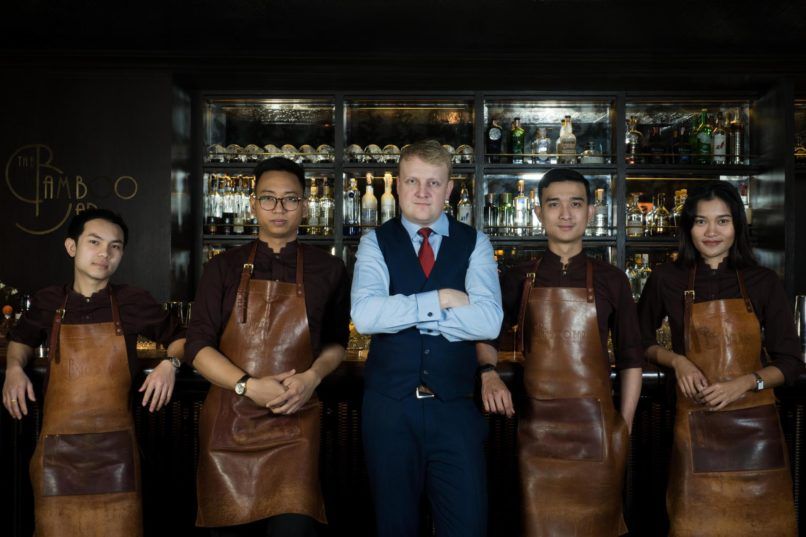 5 Bangkok bars bring it home for Thailand
A total of five bars from Thailand made it onto the list this year, with The Bamboo Bar at the Mandarin Oriental coming in as the highest entry at Number 7. This is the third year that The Bamboo Bar is crowned the best bar in Thailand, yet many other Bangkok bars sit close and snuggly nearby on the ranking.
The celebrated bar is followed by more local favourites with Vesper rising to Number 11, Tropic City soaring up to Number 24, Rabbit Hole at Number 31, and Backstage Cocktail Bar at Number 33. Special awards
Beyond the full list of Asia's 50 Best Bars, a number of special awards also went out to several recipients across the continent.
The Manhattan bar in Singapore was awarded the Michter's Art of Hospitality Award, whilst Jay Khan of Hong Kong's Coa was crowned Altos Bartenders' Bartender. No Sleep Club in Singapore is Campari's One to Watch, whilst Indulge Experimental Bistro in Taiwan is the winner of Herring Legend of the List award.
Bar Mood in Taiwan was the highest climber on the list this year at Number 13, whilst Japan's Bee's Knees is the highest new entry at Number 21.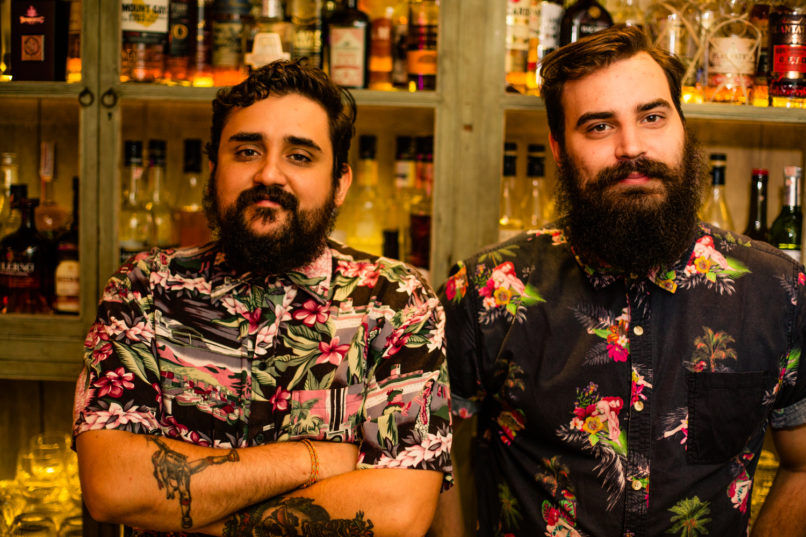 The full list
A heartfelt congratulations to all winning bars, you can find the full list below (Thai bars are highlighted in boldface):
50. Cham Bar, Seoul
49. Le Chamber, Seoul
48. Coley, KL
47. Alice, Seoul
46. MO Bar, Mandarin Oriental Hotel, Singapore — Book Here
45. The Back Room, Manila
44. Lobster Bar & Grill, Island Shangri-La
43. Union Brasserie, Bakery & Bar, Jakarta (Best bar in Indonesia)
42. The Curator, Manila (Best bar in the Philippines)
41. Bar Orchard Ginza, Japan
40. Sidecar, New Delhi (Best Bar in India)
39. Bar Trench, Tokyo
38. The Odd Couple, Shanghai
37. Junglebird, KL
36. Hope & Sesame, Guangzhou
35. The Pontiac, Hong Kong
34. Caprice Bar, Hong Kong — Book Here
33. Backstage Cocktail Bar, Bangkok
32. Nutmeg and Clove, Singapore (surprisingly slipped off the list last year and now back) — Book Here
31. Rabbit Hole, Bangkok
30. 28 Hong Kong Street, Singapore — Book Here
29. Charles H, Seoul
28. Otto e Mezzo Bombana, Hong Kong
27. Room by Le Kief, Taipei – new
26. Draft Land, Taipei
25. Gibson, Singapore
24. Tropic City, Bangkok
23. D. Bespoke, Singapore
22. The Old Man Singapore, Singapore (Best New Opening Award) — Book Here
21. Bee's Knees, Kyoto (Highest New Entry Award)
20. High Five, Tokyo
19. Speak Low, Shanghai
18. The Wise King, Hong Kong
17. Tippling Club, Singapore
16. Quinary, Hong Kong
15. Bar Benfiddich, Tokyo
14. Bar Trigona, Malaysia (Best bar in Malaysia; Sustainable Bar Award)
13. Bar Mood, Taipei (Highest Climber Award)
12. Sober Company, Shanghai
11. Vesper, Bangkok — Book Here
10. Aha Saloon, Taipei
9. The SG Club, Tokyo (Best bar in Japan)
8. Manhattan, Singapore (Art of Hospitality Award) — Book Here
7. The Bamboo Bar, Bangkok (Best bar in Thailand)
6. Native, Singapore — Book Here
5. Atlas, Singapore
4. Indulge Experimental Bistro, Taipei (Best bar in Taiwan)
3. Coa, Hong Kong
2. The Old Man, Hong Kong (Best bar in China)
1. Jigger & Pony, Singapore