There's no denying, desserts come with a dose of happiness.
And for those of us who are currently dealing with a new wave of stress, if you ask us, the best remedy always lies in the sugar-laden foodstuff – say. chocolate chip cookies, pecan pie, fudgy brownies, cinnamon buns, and more.
So if you have a big sweet tooth or low-key need to break free from all the pandemic tension, even just temporarily, get (sugar)high with our selection of best treats from around Bangkok. These dessert shops are here to tackle your sweet strike and keep your mental health in check through tough times.
[Featured Image Credit: Marcus Wallis/Unsplash; Hero Image Credit: Anna Sullivan/Unsplash]

Cafe SOU
Desserts at Cafe SOU looks like they've just transported from an old-school American cookbook. They boast this vintage look with colours so vibrant that they would cheer you up just to look at. And although the shop is yet to open to the public from 30 May, you can now place your order through their Facebook page to get the goodies delivered right to your door. We recommend going with the plain yet amazingly toothsome Brown Butter Chocolate Chip Cookie. It's divine.
Cafe SOU, 72 Charoen Nakhon 7 Alley, Bangkok, +6694 885 8999; open: Sat-Tue, 11 am-6 pm.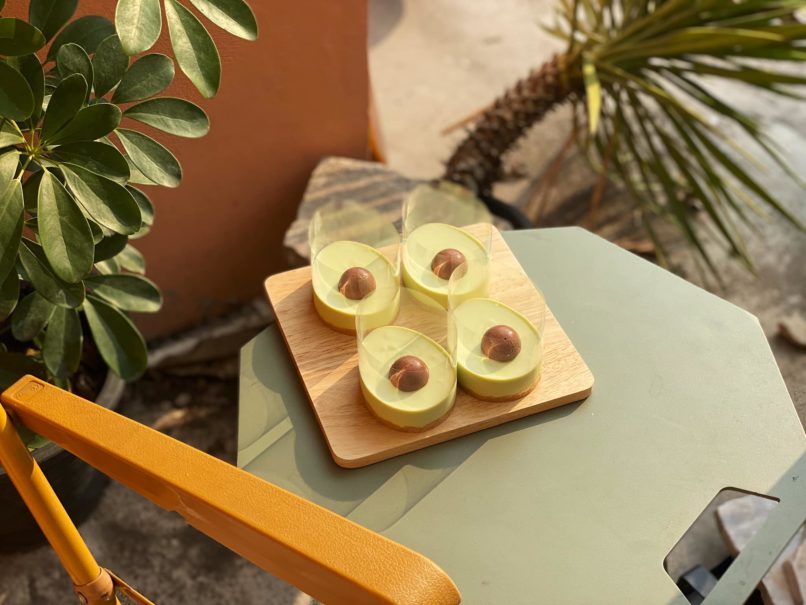 Oh Vacoda Cafe
Oh Vacoda is all about avocado and nothing but avocado. The Ari cafe dishes up everything with the green goddess fruit like Pad Kapao (THB 190) served with deep-fried breaded avocado and the Avoothie (THB 150) which is a smoothie made entirely from avocados. Their new menu features Avocado Cheesecake, which is highly instagrammable and almost too cute to eat. They're open for delivery.
Oh Vacoda Cafe , Soi Ari Samphan 4, Samsen Nai, Phayathai, Bangkok, +6690 986 4779; Open: Mon-Wed, 10 am-8 pm; Thu, 9 am-8 pm; Fri, 10 am-12 am; Sat, 9 am-12 am; Sun, 10 am-12 am.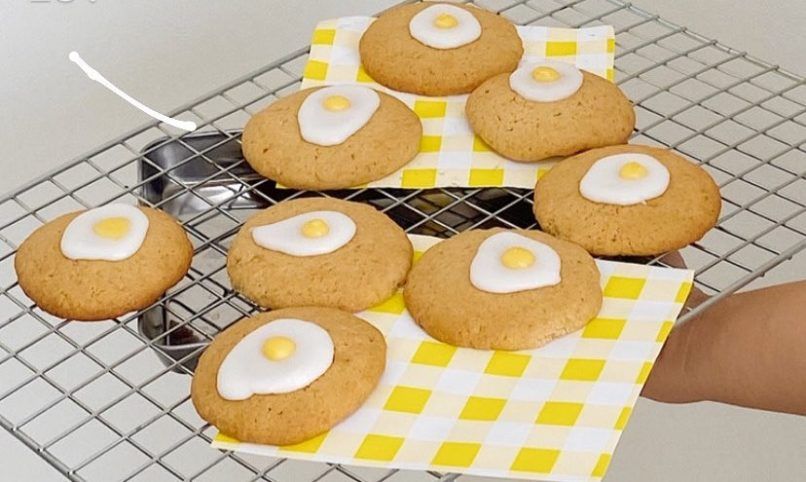 Orange Bliss Cafe
Who needs a plain sunny-side-up egg when you can gorge on the sweeter, more scrumptious version like this Sunny Up Cookie from Orange Bliss Cafe. Head over there for a blissful blast of sweetness and caffeine. The menu items here are injected with fruity notes from tropical fruits for a splash of bright flavours and playfulness.
Orange Bliss Café, 202, orange Bliss Cafe, Bangbon 4, Bangkok, +6697 921 2463; open: Mon-Sun (close only on Thursday), 8:30 am-6 pm.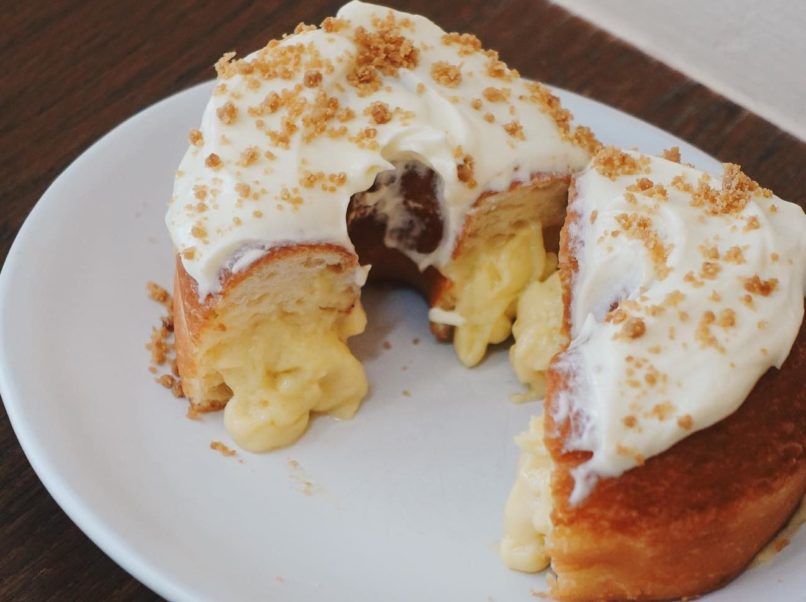 DROP BY DOUGH
If you haven't dropped by to try the new-ish doughnut shop "DROP BY DOUGH" then this Durian Cheese Dough should be your reason to visit. It's pre-order only but other flavours like Nutella & Hazelnut, Lemon Meringue, Salted Sugar & Cinnamon and Classic Vanilla are also available. Although the shop is yet to open, delivery is available everyday Tuesday, Wednesday and Thursday, and you can easily order your treats via Line (@dropbydough). Easy peasy.
DROP BY DOUGH, 3131, 4-5 Sukhumvit Road, Bangkok, +6685 306 3883; Open: Mon-Sun, 10 am-6 pm.