Much like Thai food, Mexican fare is a multi-sensory experience on a plate. It is packed with a medley of flavours; spicy, salty, sour, and sweet often all co-mingled in one bite.
Mexico possesses such prestigious an ancient cuisine that doles out hundreds of mouth-walloping dishes that are total crowd-pleasers – think, tacos, burritos, quesadillas, enchiladas, and more.
With Bangkok's streets studded with more and more Mexican restaurants these days, we strive to find the best Mexican establishments packed with a punch of bright and bold flavours. Here is our list of Mexican restaurants we are currently obsessed with and cannot get enough of.
[Featured Image Credit: Tortilla Quemada]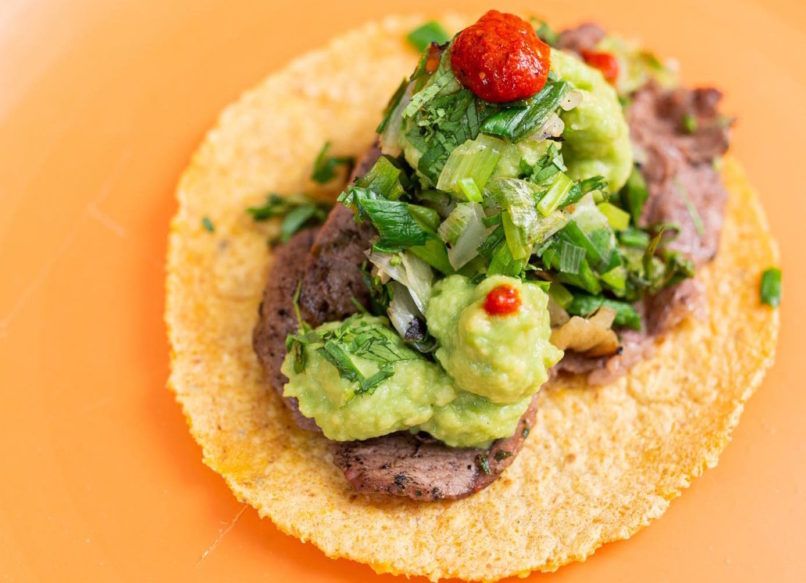 La Lupita & Cholos BKK
There's something about Latin American fare that speaks to me on such an intimate level. Just imagining myself taking a sweet, luxurious bite out of a taco, arroz con pollo, feijoada or pabellón criollo alone already brings me much solace. And so there's no question that, apart from Thai cuisine, Mexican food is also on top of my most favourite foods here.
I love La Lupita – oh the music, the food, and the setting; everything about it just got me even more jazzed on Mexican food. Sadly, the venue which is nestled on the second floor of Revolucion Cocktail still remains closed since the lockdown. However, Chef Miguel Sanchez of La Lupita – God bless me – is still serving his drool-inducing selection of tacos (the carnitas is to-die-for, no kidding), burritos, and simple yet addictive appetisers like guacamole and nacho chips at the joint venture, Blue Parrot.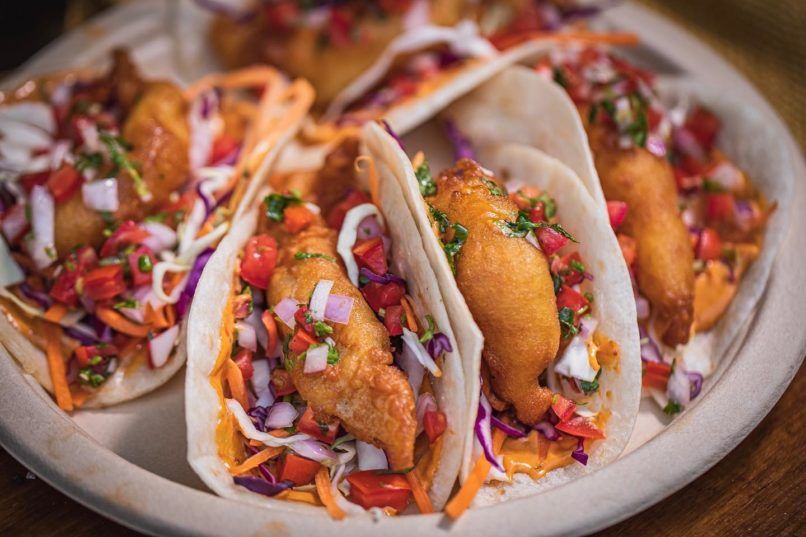 However, if I'm in the mood to be sitting out and relish the great outdoors, Cholos Bkk is also my move. The taco truck is hidden behind Bangkapi Mansion with alfresco seating enlivened by romantic fairy lights and a chillaxing R&B playlist. The menu here is a love letter to the Cali-Mex cuisine of LA, so expect humble and smashing Mexican food – LA style, all curated by Mexican-native Chef Eduard González. —Kankanit Wichiantanon, Dining & Interiors Writer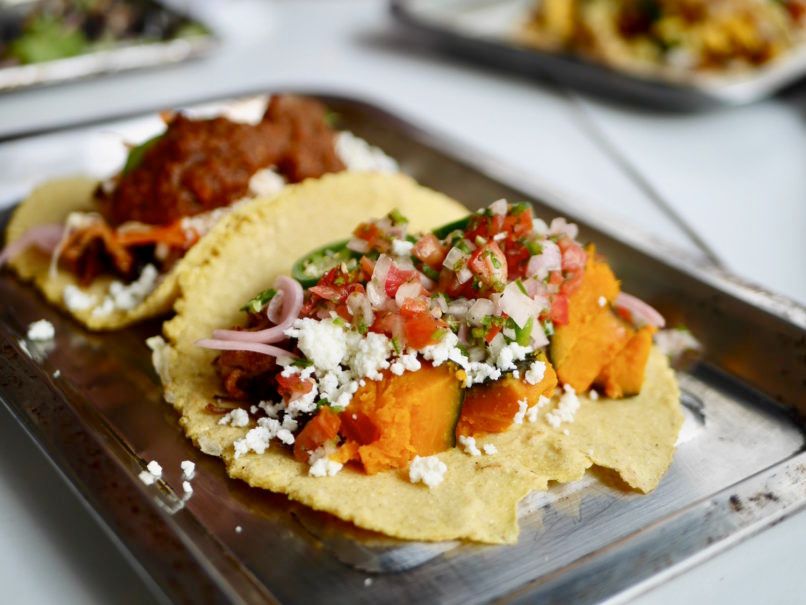 Tortilla Quemada & La Cocina
One of my favourite afternoons in the past week I spent at Tortilla Quemada. The sun was shining (this was before these nightmarish daily rainstorms), and we were sitting at a small table on the pavement outside on buzzing Sukhumvit Soi 41. Hip hop music was playing, and the two Hawaiian chefs entertained us with their musings. Tortilla Quemada is small, but it delivers greatly in flavours, serving up everything from your beloved tacos and burritos (and breakfast burritos) over to papas con chorizo, enchiladas, tortas, tostadas, and quesadillas. I love the salsas here, and I suggest you order a whole selection of them, whether it's habanero, verde, fresca, or charred pineapple and mango salsa you're after. The chips are insanely good and insanely addictive and are also made in-house, along with almost everything else here. It's highly recommendable for delivery or takeaway as they cannot seat more than three people (that too not all too comfortably), but I feel like that gives it a lot of its charm. I also went to try it with a real Mexican, and she did the whole nod of approval thing after her first bite, so there's also that element for #StreetCred.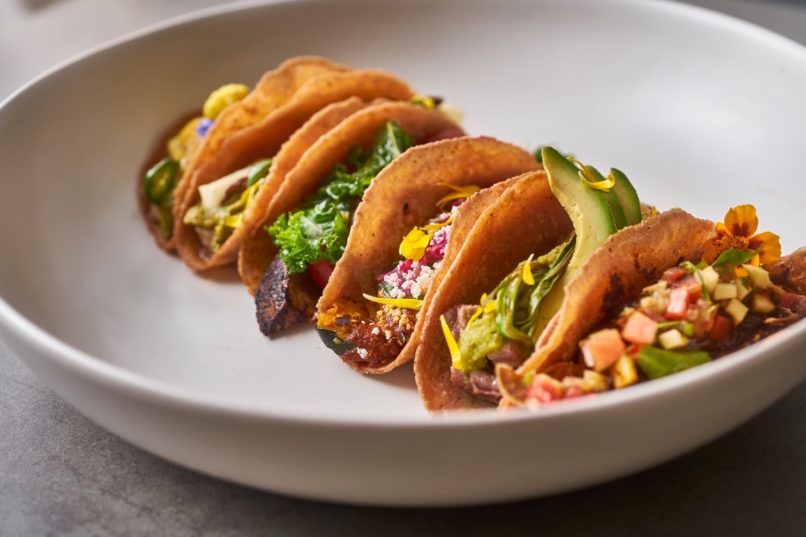 We ordered many items from the menu and took a cab back to the office to carry us through the food coma, which is why I'd also like to nominate La Cocina if you're looking for Mexican bites that won't knock you out. Here, they're focused on 'socially conscious' and healthy food, often using interesting ingredients like curly kale, eggplant, and mushrooms. They also add pretty edible flowers to their dishes, for that certain je ne sais quois ('grammability, it's 'grammability). I hear they're launching a new menu soon as well, so I'm curious to see what's in store. My waistline is, too. — Lisa Gries, Managing Editor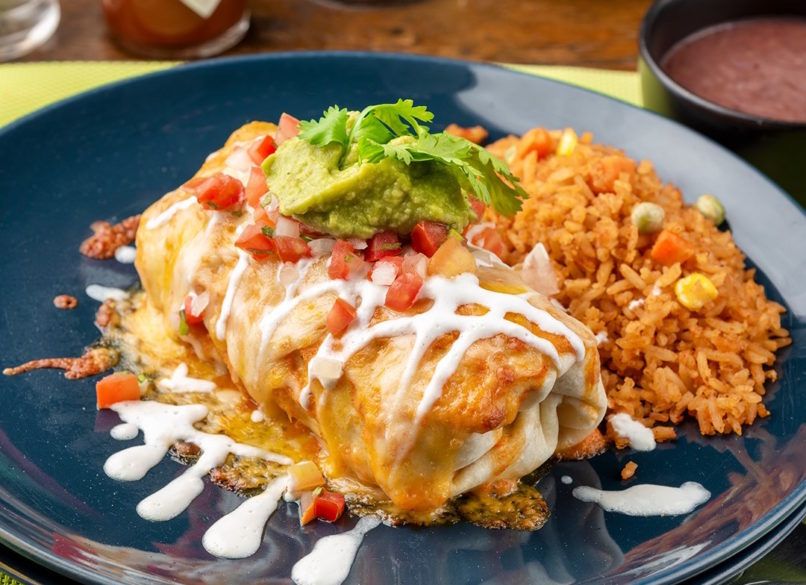 Slanted Taco
I can wax poetic about meat all day, and that's why when it comes to having Mexican food, my go-to spot is always Slanted Taco. To me, their El Mojado burrito is iconic. It comes stuffed with a truckload of meat. Plus, the plump wrap is smothered with a succulent shower of guac, sour cream, and a cheese duo of cheddar and mozzarella. It is a dream served hot on a plate. Delicious. — Alisha Pawa, Culture Writer
N.B.: A former version of this article had listed Mexico as a South American country. It has since been amended.