After 12 years of running Barrio Bonito, owner-chef Mariana Villalobos Torres has now transformed the city's staple spot for traditional Mexican fare into a wellness-forward Mexican eatery, with a renovated setting of modern industrial charm. Welcome to La Cocina ­– Tacos & Ceviche Bar, .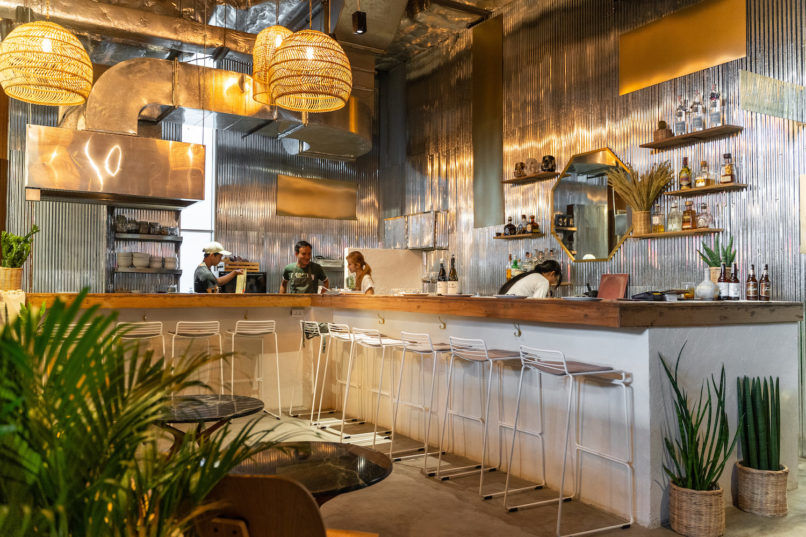 The establishment tucked away within the first floor of theCOMMONS Thonglor serves up Mexican delicacies touched with a wholesome approach. This is something Mariana refers to as a Cocina de Autor (signature cuisine), and is her personal interpretation of the century-old cuisine. It is a bridge between the heritage and wellness theme, without sacrificing or compromising the delectability of the classics.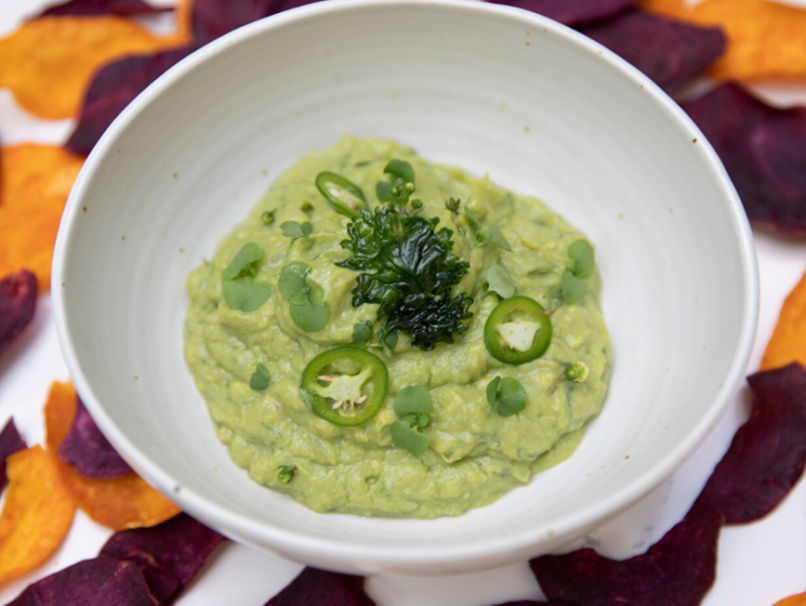 Diners will find tacos and ceviche with a deep dive onto a healthy route. Expect to see a bundle of beautifully chargrilled herbs, seasonal veggies, grass-fed marbled beef, and fatty chunks of avocado wrapped in house-made corn tortillas. Those who'd like to eat more consciously without sacrificing the indulgence touched with exotic Mexican charm, make La Cocina your new go-to spot.
Recently, we had a chance to check out the space and tried some of the best dishes La Cocina has to offer. Here's a list of must-tries you need to order when you visit.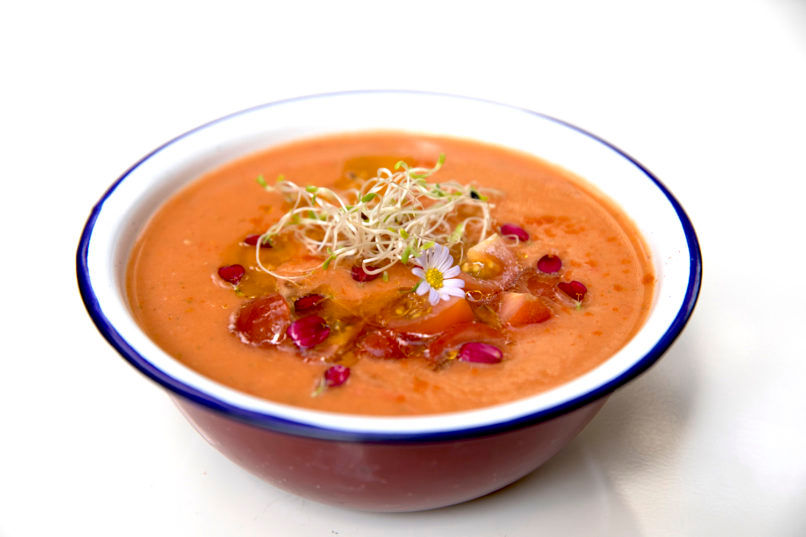 Gazpacho (THB 180)
The gazpacho here boasts a bright, acidic tang; the type that wakes your palate up and vivifies all your senses. This bowl here is topped with alfalfa, and the cool thing is no spoon is needed. Simply slurp away through the straw given to make this soup easier to devour.

Tom Ka (THB 200)
Swimming in a pool of tangy coconut milk-based leche de tigre (tiger's milk) is roasted cauliflower, minced shallot, and shredded carrots. The roasted cauliflower exudes crunchy firmness and smokiness that gives ultra-delicious texture to this otherwise boring soup-like ceviche. Pair it with brown rice and it's a substantial meal on its own.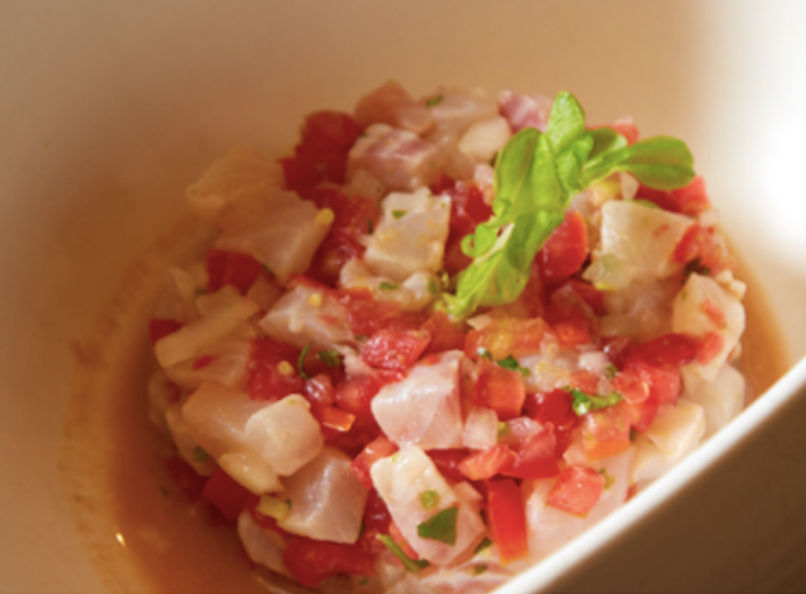 Traditional Ceviche (THB 280)
The recipes of ceviche vary throughout South American countries. Of course, Mexico has the version they love and worship, which now becomes the version we adore and crave for ­– tried and tested. Instead of leche de tigre tiger's milk, the yellowfin tuna is marinated in citrus juice touched with a little kick from chili. Pair with La Cocina's house-made sweet potato chips. They provide a perfect crunch, in contrast to the soft, fleshy fish texture.

Mayita (THB 140/390)
La Cocina is all about a taco with a healthy twist. The tortilla here is house-made and it's made better (and more beautiful) with the addition of purple sweet potato. For meat devotees, this taco comes with grilled pork marinated in white recado blanco, which is a Mexican blend of spices and herbs that add on herbal delectability to the protein and bland tortilla. A shower of avocado salsa verde and pickled veggies also give that much-needed piquancy to the dish.

Taco Campesino
Yes, a plant-based taco may sound dull but don't make a face just yet. La Cocina's vegan tacos pack a burst of flavours – go figure – that even made us think again about going vegan. This Taco Campesino comes with layers of intelligence. By that, we mean a stack of grilled eggplant, requeson cheese, baked mushroom, and spicy pickled onion, all wrapped with a purple-shade tortilla. Delish.
La Cocina, 355 Thonglor Soi 17 at The Commons, Bangkok, +662 006 3225; Open: Sun-Thu, 11 am-10:30 pm; Fri-Sat, 11 am-11 pm.