Pet-friendly restaurants used to be a foreign concept, but why leave your pets at home when you can wine and dine with them at the table? Here's a list of pet-friendly restaurants in Bangkok where you can do just that.
You'll be surprised to find that there are many more options for bonding with your pets other than at the park. From cute cafes to decadent dining spots, many are offering spacious venues as a change of pace for you and your pets. of course, remember to always ask for permission before you touch another pet parent's pet. Pet-owners are a friendly bunch, anyway, but it's always good to be polite.
[Hero image credit: Madhu Rao/Unsplash; featured image credit: Kimpton Maa-Lai/Facebook]
Pet-friendly restaurants for chill sessions with your furry friends in Bangkok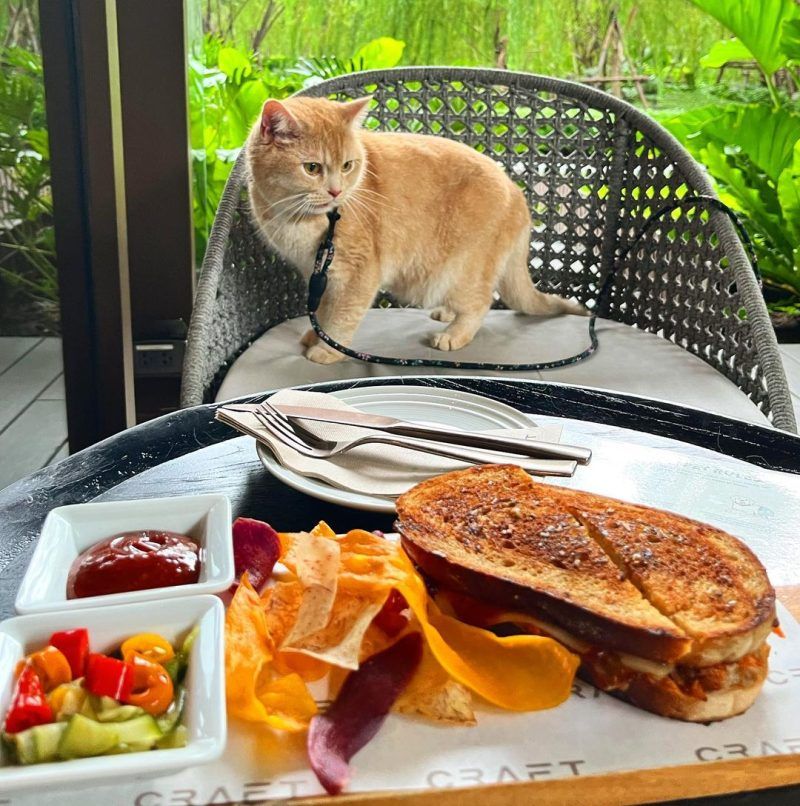 Craft at Kimpton Maa-Lai Bangkok
Located on the ground floor, Craft within the Kimpton Maa-lai Bangkok is all about coffee brewed from locally sourced premium beans grown in Thailand. Besides the great coffee, the outlet also opens its door for your furry, fluffy friends to take delight in the indoor space as well as in their evergreen garden in the back, which is the hotel's highlight. It has become a community space at this point, and we love it.
You can find more information at Kimpton Maa-Lai Bangkok.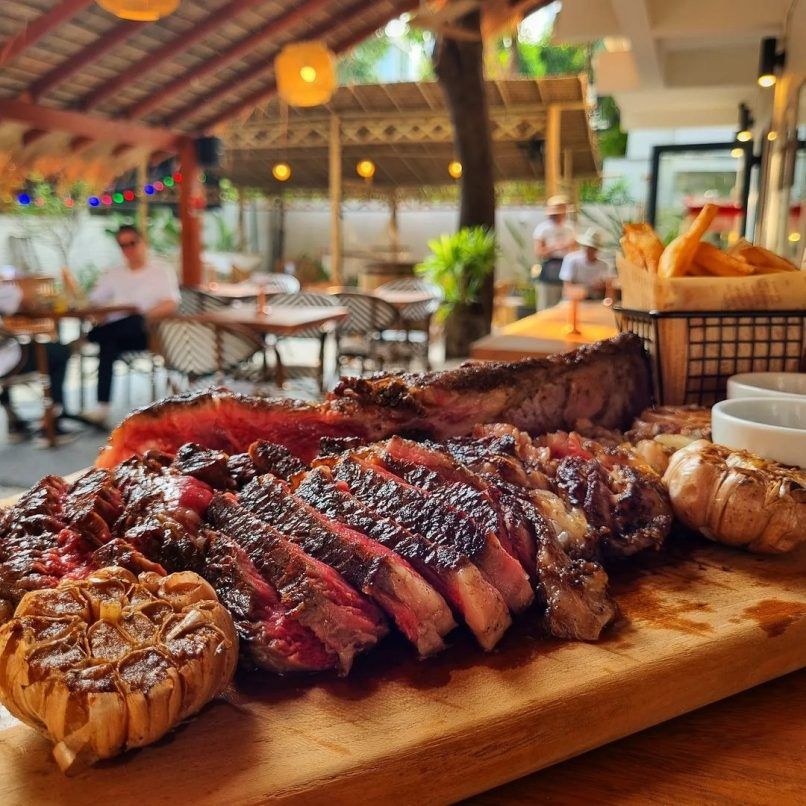 Calm Bar & Guinguette
Look at that tomahawk and tell us that you can remain calm after this. The recently opened Calm Bar & Guinguette is full of decadent food, great drinks, and good vibes only. They have a neon sign saying "we serve beer colder and cheaper than your ex"—the standard's not high, but we love it nonetheless. Keep an eye on their socials as they run events quite regularly.
You can find more information at Calm Bar & Guinguette.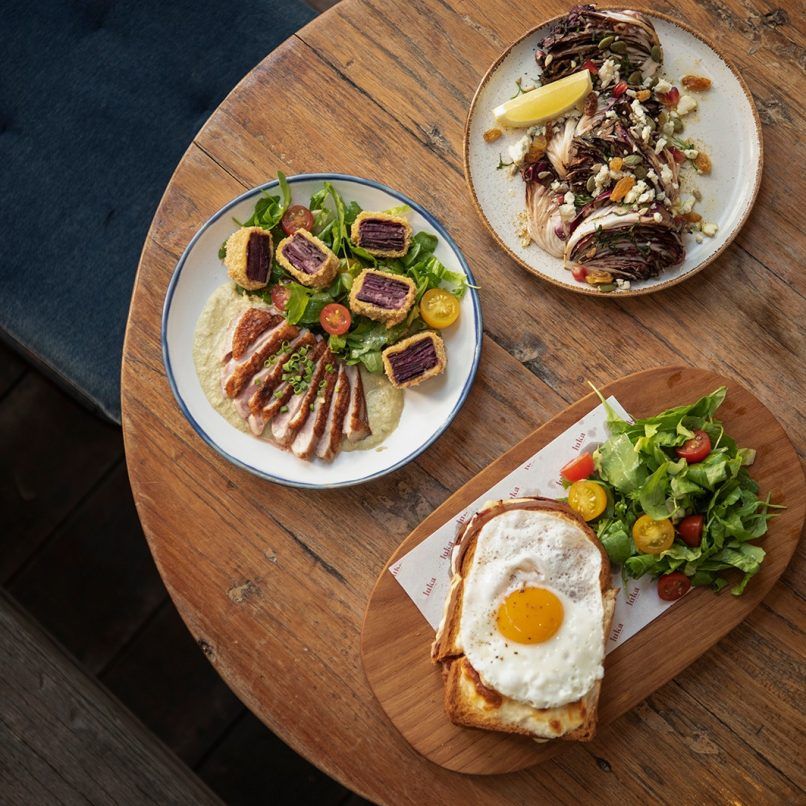 Luka Bangkok
Situated on Pan Road in Silom, former 1950s shophouse Luka serves comfort food spanning Mexican delights, gourmet salads, and a variety of baked goods, alongside a selection of in-house brewed coffees and teas. Luka also pays special attention to pampering furry friends, as all guests are allowed to bring with them, offering a wonderful spot for both you and your pets to unwind in laid-back surroundings.
You can find more information at Luka Bangkok.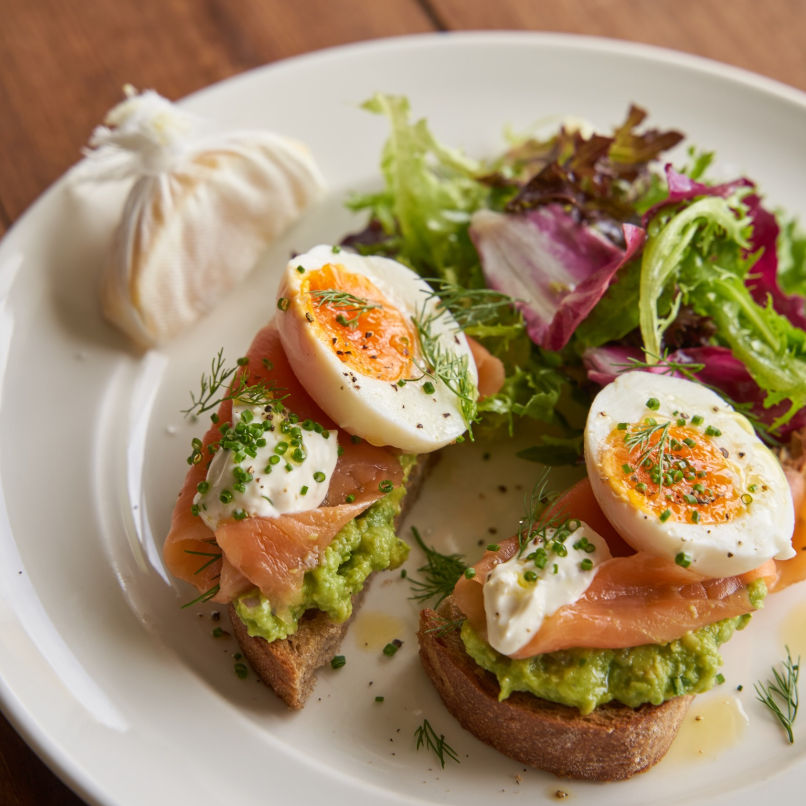 Roast Thonglor
Themed around multi-cuisine comfort food, Roast Thonglor invites diners to gorge on dishes like their garlic prawns and corned beef hash. The alfresco seating here also welcomes your pets to come chill whilst you enjoy your meal. theCOMMONS Thonglor in general is also pet-friendly, so don't leave your furry friends at home.
You can find more information at Roast.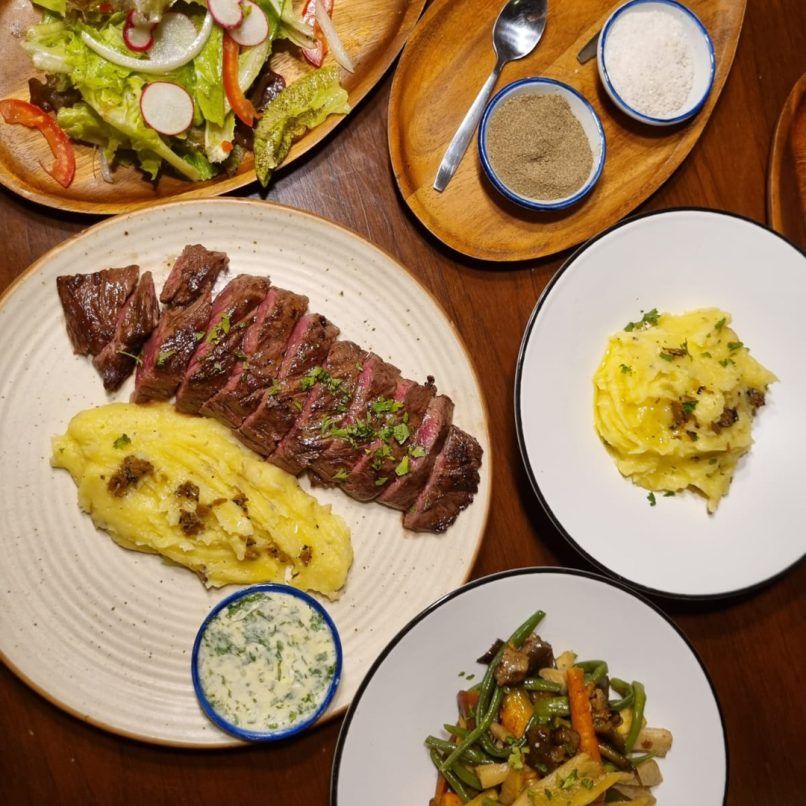 VIVIN Grocery
Both locations of VIVIN in Ekkamai and Asoke make for a lovely place to hang around for the afternoon. As you finish your wine and dine session, be sure to browse their amazing local groceries for your pantry. It's a fine way to support locals, and you'll get great meals out of it. And please, pretty please, try their souffle.
You can find more information at VIVIN Grocery.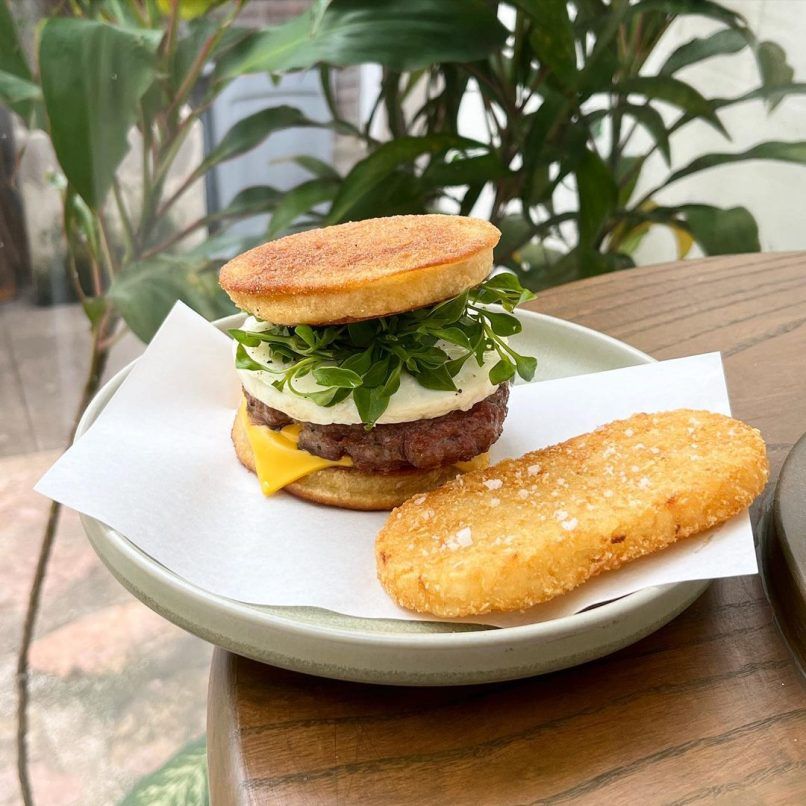 canteen
canteen is located in h______space, Thonglor. It's full of good vibes, good food, and good fit-for-a-picnic space. The outside tables are pet-friendly, and you can enjoy the live performances happening regularly as you're having a delicious tuna melt or some of their special torched tiger prawns. They serve 8am till late, so it's perfect for every meal of the day.
You can find more information at canteen.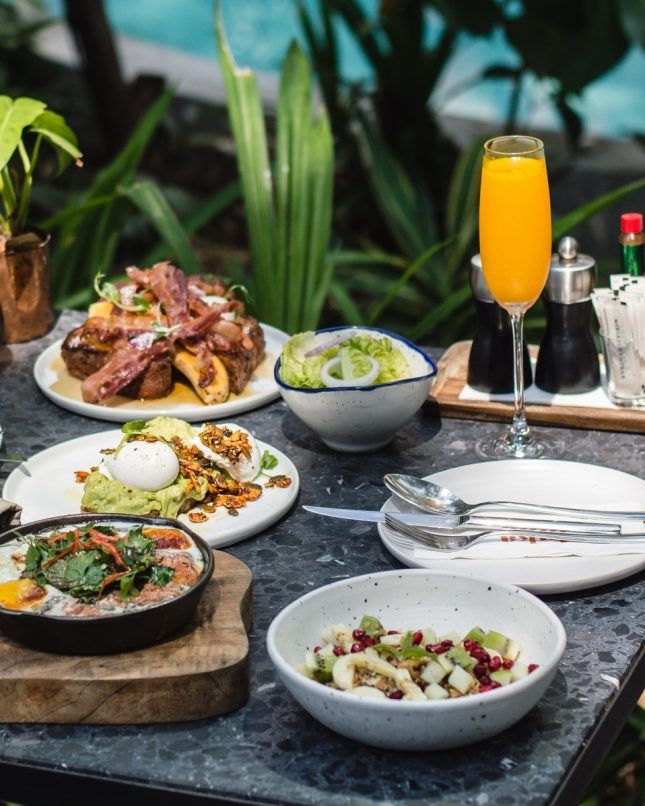 Siri House
Hop on over to Siri House, a hub for succulent fare, drinks, and creativity. Within the establishment you'll find Luka, Quince, and Jacqueline bar in Bangkok, which are all pet-friendly restaurants. The lush green garden with a pool outside is also open for you to unwind whilst your pups enjoy a few hours in the great outdoors. Their boozy brunches are to die for, too.
You can find more information at Siri House.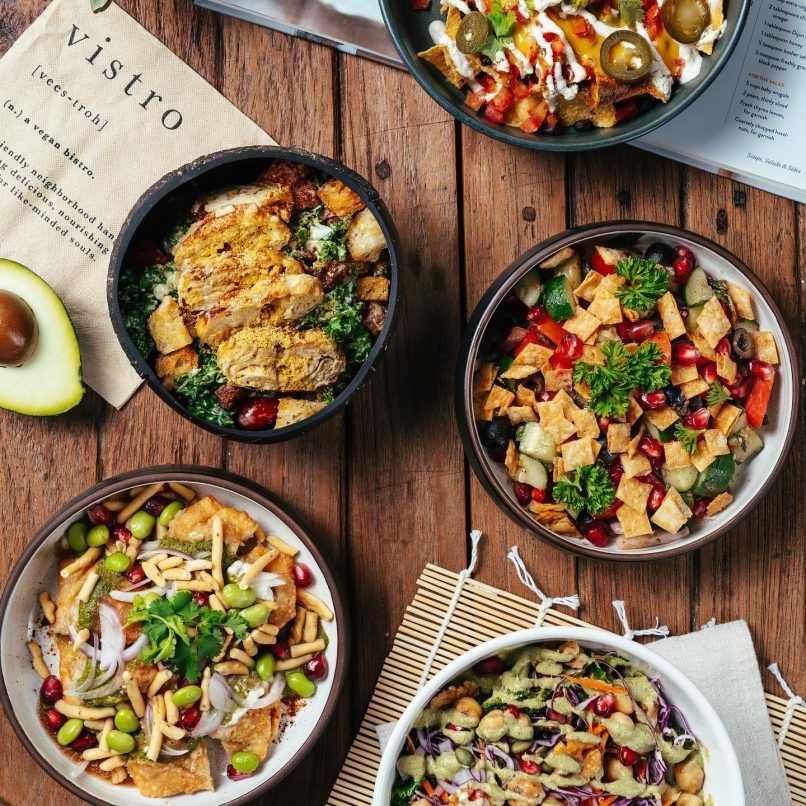 Vistro Bangkok
Vistro Bangkok has been fuelling the city with healthy vegan fare and a pet-friendly dining space. The plant-based restaurant also offers a sustainable vegan lifestyle to you, your pups, and your kitties. For plant-based pet lovers, Vistro could totally be your new spot to hang.
You can find more information at Vistro Bangkok.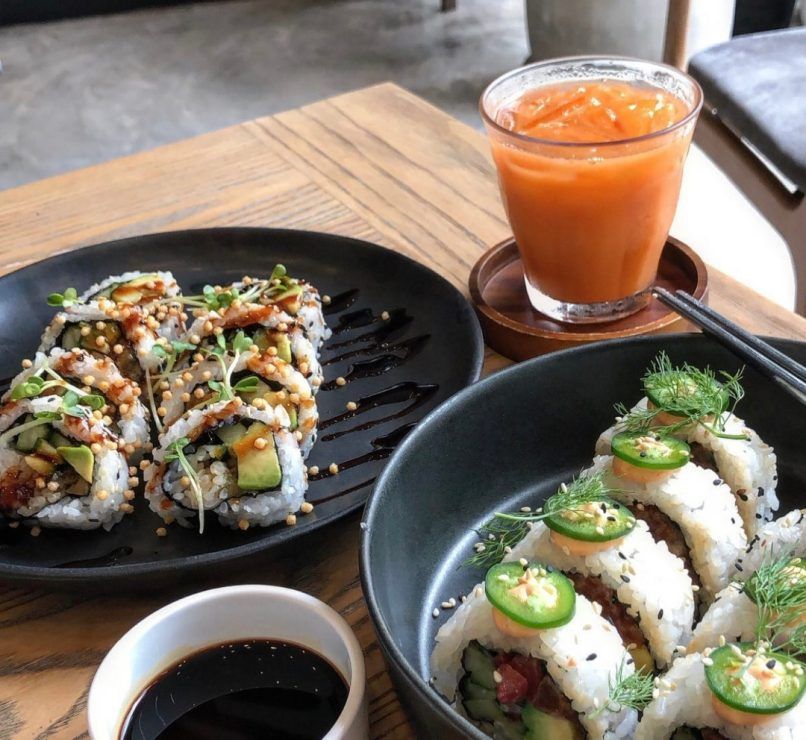 Plantiful
For a space that's healthy and wholesome for both you and your pup, Plantiful should be your power move. The plant-studded venue serves a truckload of flavoursome 100% plant-based goods and boasts a welcoming space for your pets. Be sure to try their broccoli pesto buckwheat soba—it tastes good and is absolutely guilt-free.
You can find more informatin at Plantiful.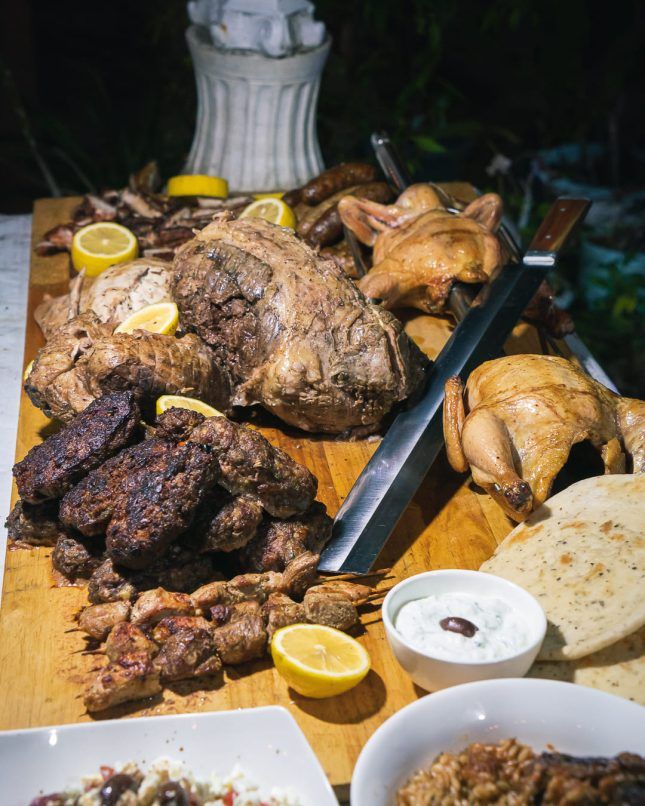 Rallis
Rallis is a very homey family-run Greek taverna. With the kitchen helmed by Chef Alex, they're busting out Greek favourites and more in both their Thonglor and Ramkhamhaeng branches. Your furry friends will also appreciate the spacious dining area al fresco style. Order the grilled halloumi cheese to start, then absolutely try their lamb chops.
You can find more information at Rallis.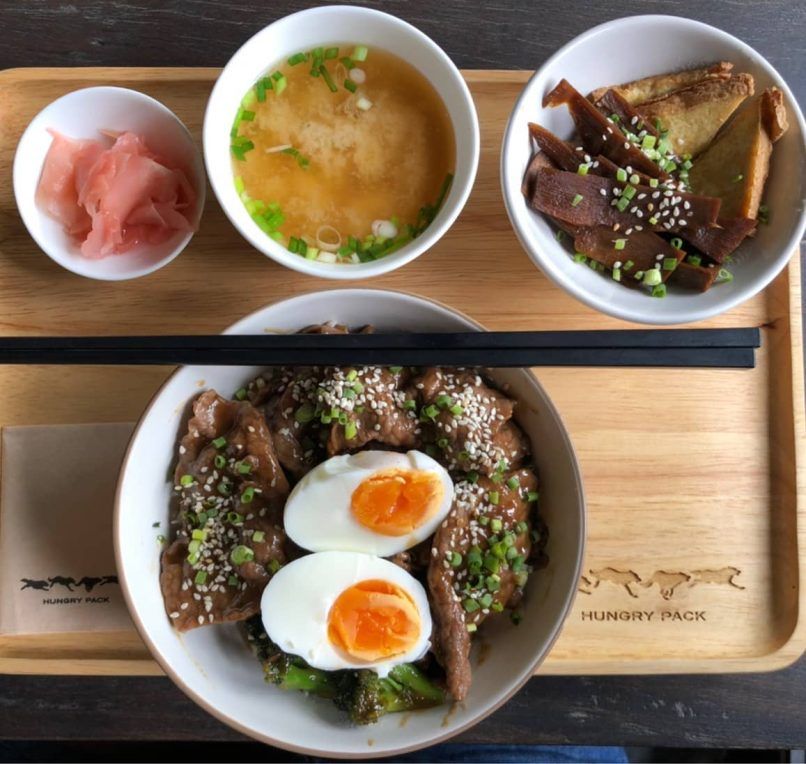 Hungry Pack
Hungry Pack is giving pet lovers of Thonglor one more spot to chill out within the bustling area, allowing for people and pooches to wine and dine together. After your meal, head to the dog park conveniently attached to the back of the restaurant for a post-meal workout. They've got everything from a playground to a swimming pool for your pooches. It's a one-stop destination for pet lovers everywhere.
You can find more information at Hungry Pack.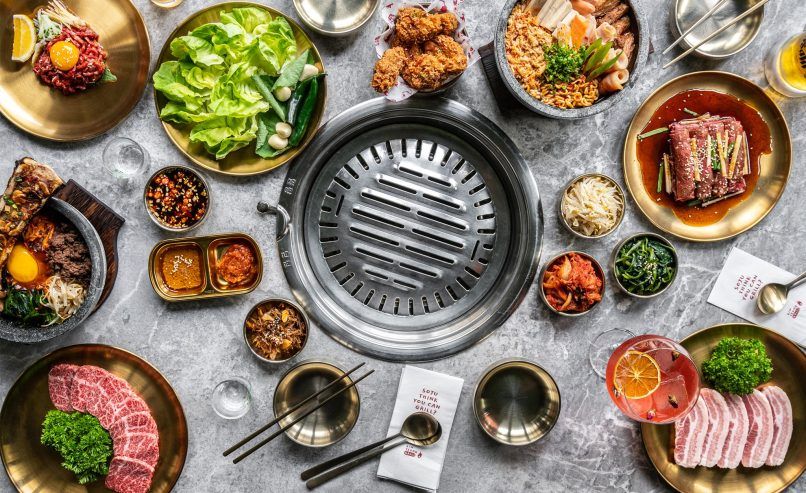 Kim Jeong Grill
This Korean eatery is a favourite among Korean food lovers for a reason. They got your kimbaps, bibimbaps, and, of course, gorgeous cuts of meat you can grill your way. Those supreme oyster blades are just calling your name at this point—have some with kimchi and soup on the side. Your furry friend will be glad to accompany.
You can find more information at Kim Jeong Grill.