Gluten-free, sourdough, or exclusively French: let's get this bread.
For all those people who know that sometimes the best thing since sliced bread is more sliced bread (and Bordier butter), you've come to the right place. Stuck at home with cravings aplenty, we've rounded up some of the best places to buy and order any kind of bread. Be you plant-based, rye-loving, or just seeking out the best classic French baguette, we've got you covered. Read on.
[Hero Image Credit: Toa Heftiba/Unsplash]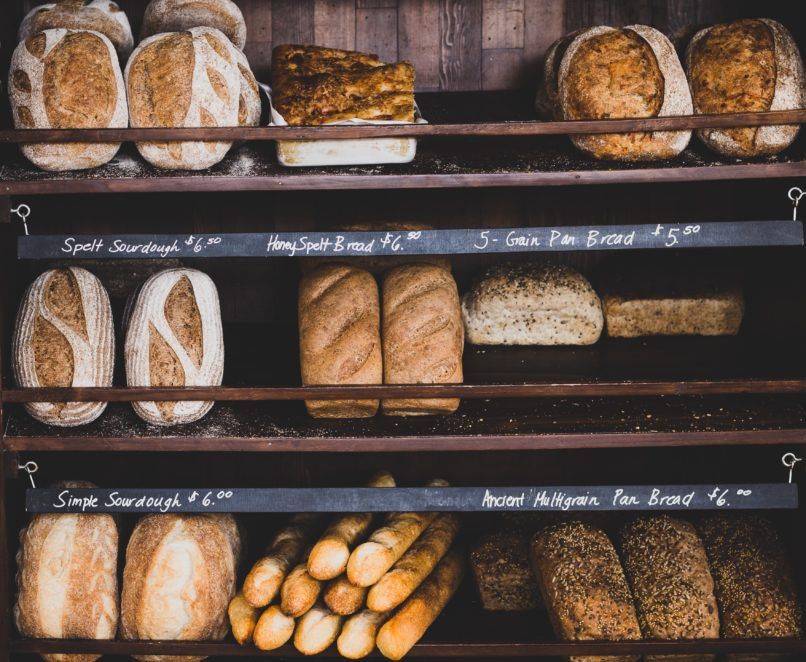 The holy Bangkok bread trinity
There are three big names in the game of bread in Bangkok, and these are Amantee, Holey Artisan Bakery, and Conkey's Bakery. Any diehard bread lover in Bangkok will vouch for any of these, and we too are big fans of each bakery.
At Amantee you'll find a wide range of breads made using more than 15 different types of flours, and over 30 different breads and pastries available. Their main bakery is located on Chan Road, but you can also find them within the Helix Tower at Emquartier. Our top pick? The wheat flour bread with black olives.
Conkey's Bakery has long made the staple bread for our at-home sandwiches. Their breads cover five key types, as well as fruit breads and brioche burger buns. Beyond savoury staples like sausage rolls and meat pies, they also serve up sweet treats like croissants and muffins. They've got a branch on Ekammai 22 and a branch on Sukhumvit 49.
Holey Artisan Bakery completes the Bangkok bread trinity, with four outlets around town. It's a popular spot to sit for a coffee (pre-lockdown) and enjoy one of their pressed paninis, and also pick up a variety of breads. These span everything from multigrain, baguettes, and sourdough over to brioche, as well as treats like quiche, cookies, cakes, and croissants. Our pick? The Tuscan sourdough baguette and the sourdough brioche.
All three bakeries make most — if not all — of the bread types below.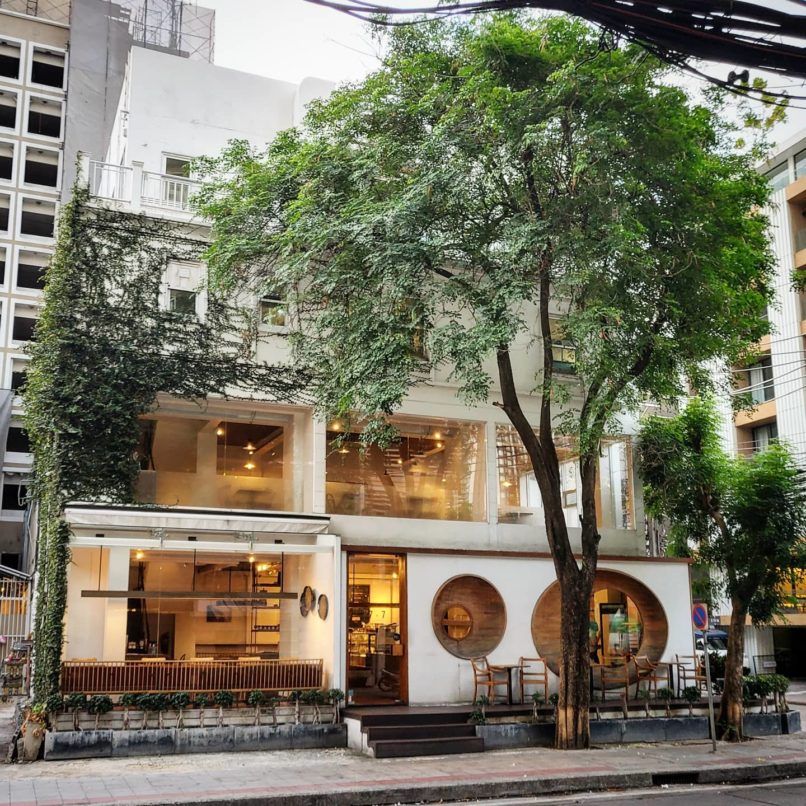 Sourdough for the soul
For a spot with a sweet story, Sourdough BKK joined the bread scene recently as a family-owned bakery on Pan Road. They use rye leaven and slow fermentation processes before baking their bread on stone. According to one news source, they make Bangkok's "tangiest" sourdough. On the menu you'll find rye-wheat, wheat, and classic sourdough at THB 120-220 a loaf.
Pre-lockdown, we would have also recommended Mia Restaurant as a prime spot to gorge on Chef Michelle Goh's divine bread. Definitely keep it on your list for when things hopefully return to normal.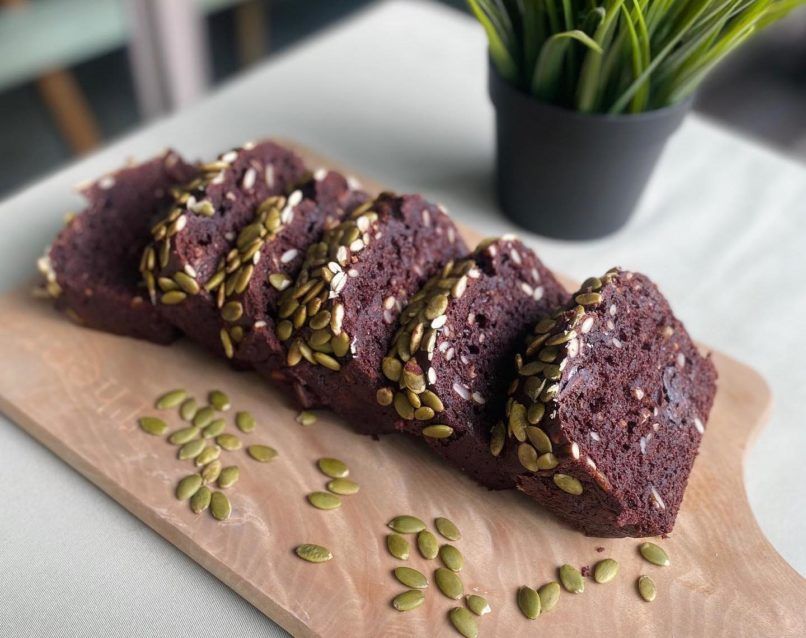 Gluten-free and good
Theera The Original Healthy Bake Room can be found at several locations around Bangkok, and even at Blue Tree Phuket. They pride themselves in making healthy and allergen-free foods, including a neat gluten-free bread selection (approx. THB 460 per loaf). These often change in flavour, but we've spotted pumpkin bread, multigrain, and even banana bread here before — all options are also vegan.
Following a "grain-to-table" concept, Wild Grains Bakery was formerly known as Bake The Sprout, a bakery spotlighting heritage, ancient, and wild grains. Nowadays, the store offers a variety of breads (13 different gluten-free breads and pastries), with an interesting selection of gluten-free sourdough, too. Insider tip? Definitely pair with their vegan cultured cheeses.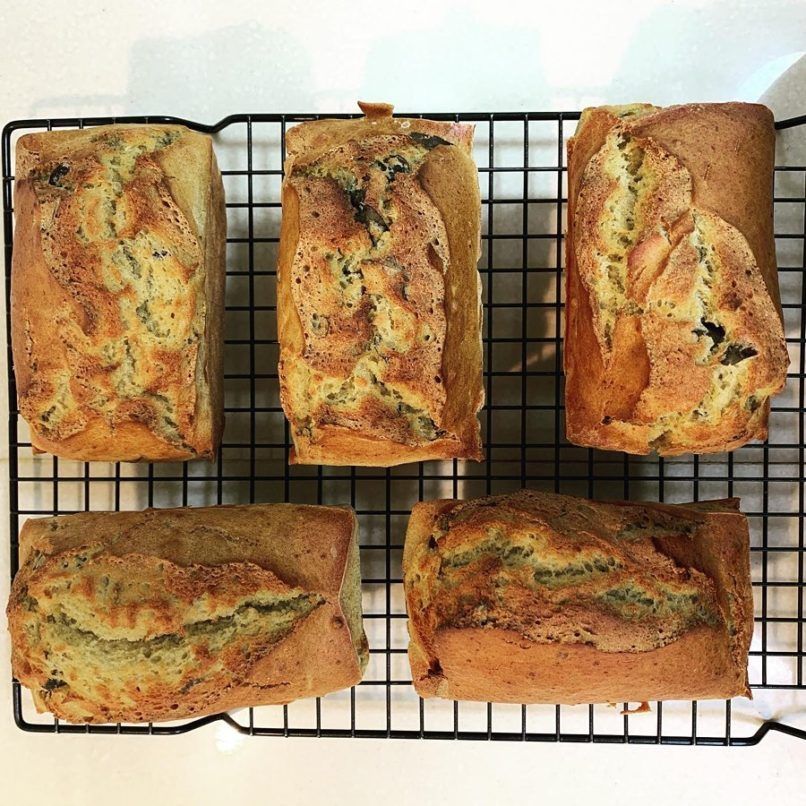 Bread with toppings (sandwiches)
If there's one hot new bread shop causing plenty of hype right now, it is Bartels. The craft sourdough bread, coffee, and juice spot in Phrom Phong is capturing sandwich-lover hearts across the city with their sourdough sandwich selection as well as their smoothie bowls.
Over in Ekammai, VIVIN Grocery is beloved in the local community for many things: their cheeses, their delicatessen corner, and their incredibly fluffy omelette. However, they also have a mean sandwich selection. Choose from either artisanal sourdough or viennese bread, with a vast variety of toppings from duck and beef steak to classic French ham and cheese, and even vegetarian options (THB 198-280).
For Sathorn dwellers, fans of Italian bread and toppings definitely need to check out La Bomba. Helmed by the team behind the beautiful fine dining restaurant CLARA, they're offering gourmet Italian sandwiches for delivery. Priced between THB 320 and THB 480, expect everything from nduja sausage, and San Daniele ham, to foie gras terrine, Piedmont hazelnut, and more. Just the menu itself reads like a foodie's dream.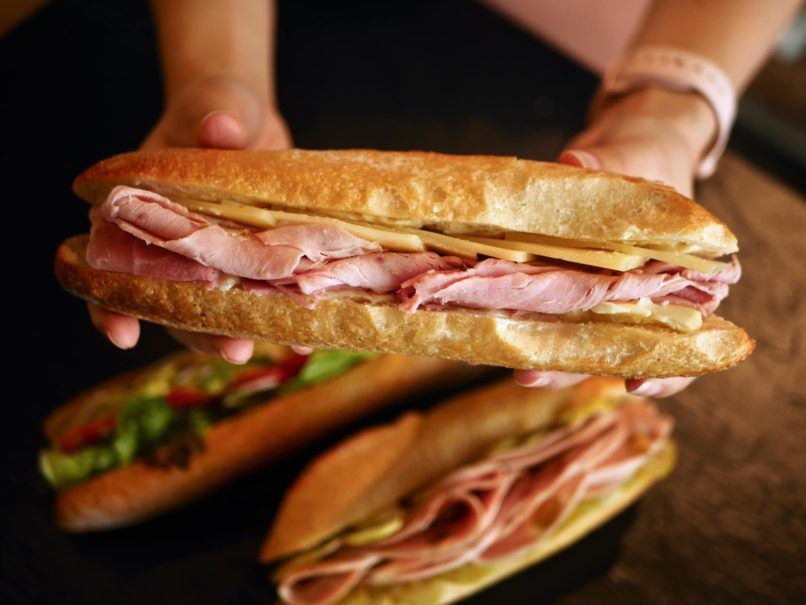 A shoutout to German bread
If you know anyone who is German, you'll know that they take their bread very, very seriously. Translating to "luck" or "happiness," from German, Glück makes German brötchen bread rolls. These can be sourdough, sesame, or ciabatta style (each THB 200) and come with 3 sweet or savoury toppings of choice. We've also spotted pretzels here before, jussayin'.
Landhaus Bakery on Paholyothin Soi 5 makes German and Austrian style bread and pastries. They've got a very large selection, often working with grains and seeds and interesting additions to their breads. They also have a cool selection of German cakes. Our top pick? The sunflower whole grain bread (THB 180).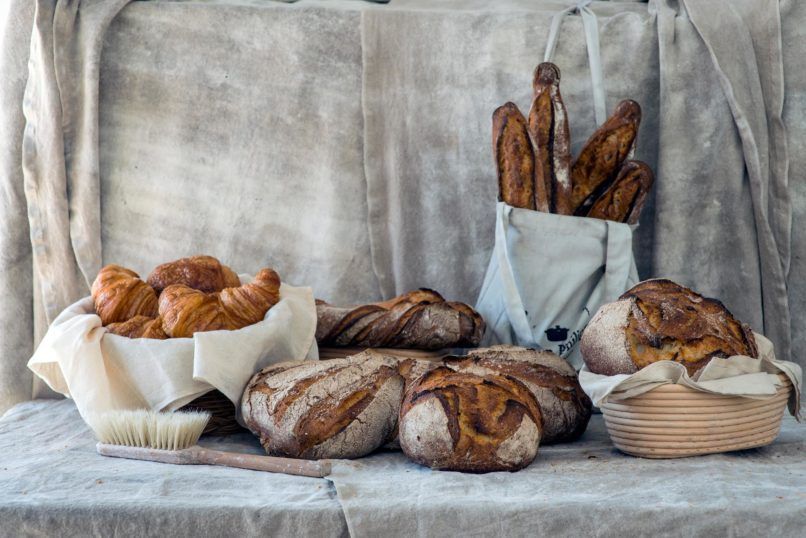 A shoutout to French bread
Like Germans, French people take their bread very seriously, too. We're afraid to even make suggestions at this point, because most French people know better. Nevertheless, at Little Frenchy, beyond a cute name, many of these needs can be accommodated, with a vast menu spanning breads and pastries. We particularly like their country breads (around THB 150 a loaf), covering walnut country bread, pumpkin country bread, farmer baguette, and more.
A little on a fancier French note, Maison Jean Philippe prides itself in making bread "the old fashioned way" using wild yeast starters and slow fermentation before baking on stone. Whilst their sourdough is definitely the star, there's also a selection of pastries to pick from. Maison Jean Philippe's breads are served at the Cafe Mademoiselle Alliance Francaise, and you can hardly get more French than that.
Lastly, here's a name you've probably seen in shopping malls and expat neighbourhoods: Maison Eric Kayser. Whilst we most commonly head here to eat croissants, they also make pretty good French bread, covering a lot of the classic staples. They often have special deals (buy one get one, and more), as well as a special 'bread of the month' (quinoa and raisin, fig, apricot and pistachio, to name a few), so definitely keep an eye out.