You're going to want some beef with these guys.
Here, we've listed out some of the best places to buy or order meat in Bangkok, whether you prefer prime cuts, sausages, or charcuterie. Be it for your grazing board or your next family barbecue, these spots have your sorted. Also, if you're lazy, the piece ends with some steakhouse recommendations, too.
[Featured and Hero Image Credit: Victoria Shes/Unsplash]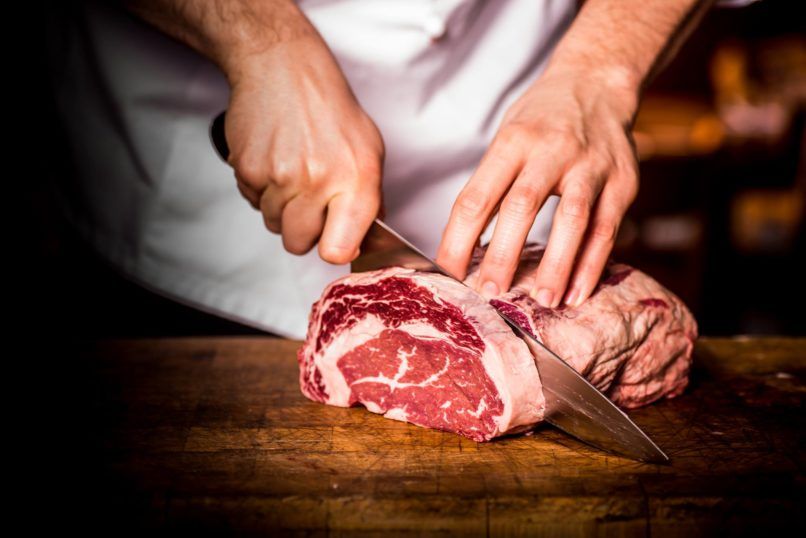 The big balls: the butchers
There are a number of good butchers in Bangkok, but the coolest to name-drop is Sloane's. Founded by British chef Joe Sloane back in 2009, the meat shop sells meat products spanning sausages, bacon, pork, beef, and poultry, as well as cold cuts, sauces/rubs, cast iron cookware and even dog food. Insider tip? Definitely also try the British meat pies while you're there.
More than just a charming name, The Accidental Butcher is even older than Sloane's, counting over 30 years of meat experience in Bangkok. Helmed by Steve the Butcher, they specialise in wagyu beef, Angus beef, and Victoria lamb. Featuring a vast selection of premium meats and interesting cuts, keep an eye on their Facebook page, where from time to time they put together special packages like their recent Shabu Set.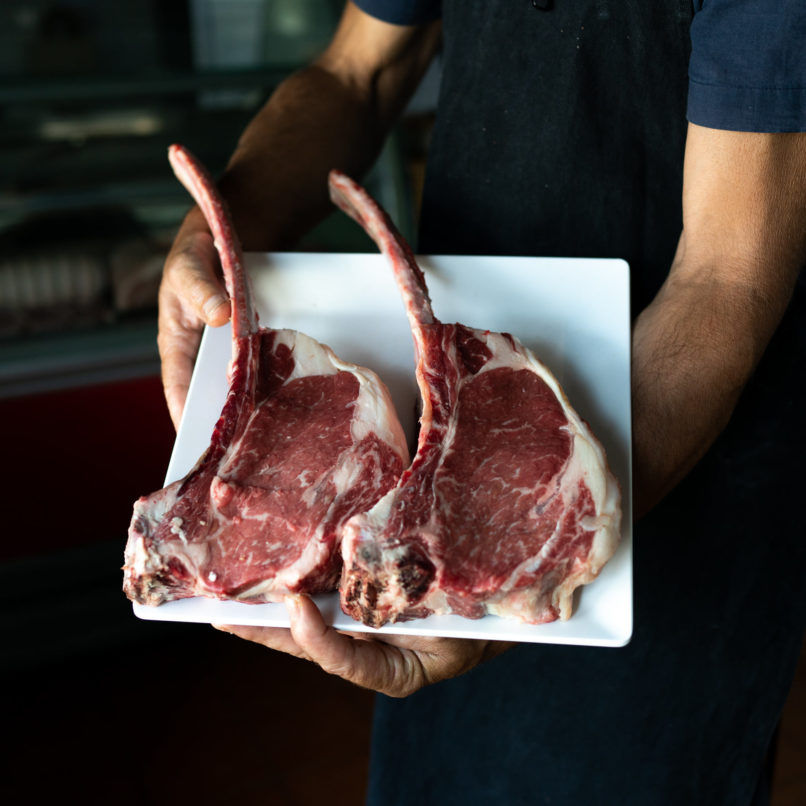 For lovers of French food, look no further than Gargantua Boucherie Francaise. The butcher is so French that the offerings are written only in French language, and are thereby only decipherable to the experienced eye and palate. They've got everything on the menu from fine cuts and roasted meats to herb sausages and pate.
Meat Market Thailand makes meat easy to understand and even easier to buy. Originally from Germany, the meat delivery service sells imported meats and seafood, as well as wines from various parts of the world. They put together interesting sets for the lazy cook too, so you could buy your scallop starter, rib eye main, and cake dessert all in one go.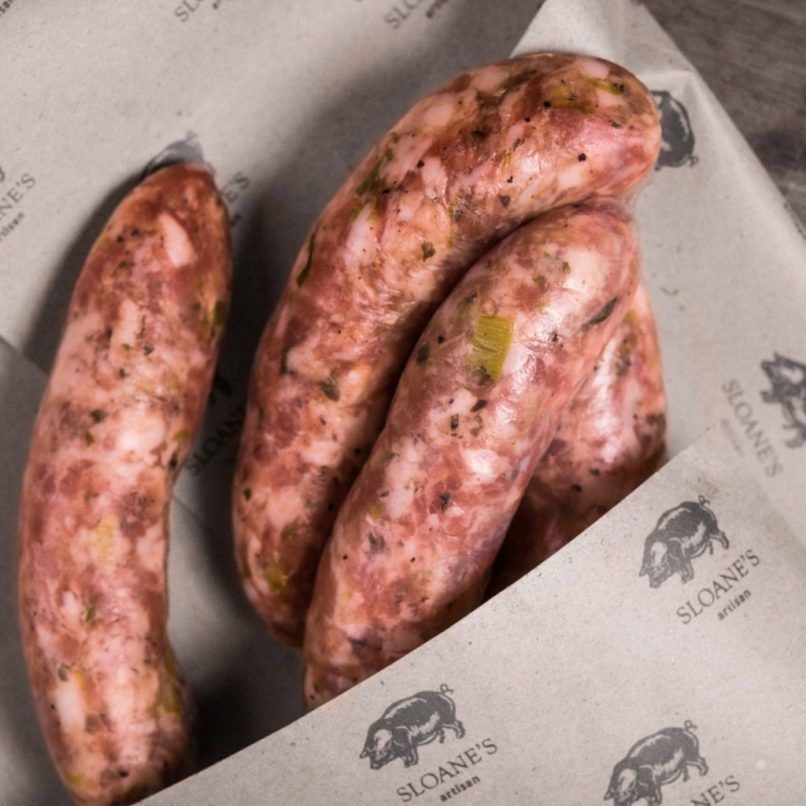 Sausages for the soul
One of our personal favourites on this list, Rad Meats makes handcrafted fresh and smoked meats, with a special selection of over 14 types of handmade sausages. From the classics like chorizo or Italian, over to the adventurous like Greek Loukaniko and various types of Polish Kielbasa, there's something for every lover of sausages here. For a perfect pairing, Rad Meats also makes classic condiments such as sauerkraut and truffle mayo to suit. An important anecdote: we've spotted CBD-infused sausages on Rad Meats' weekly offerings before, so keep your eyes peeled on their socials.
Another homemade sausage supplier, Steve Foodie too makes a selection of sausages using fresh herbs and spices, and covering the more classic end of the spectrum. On his menu you'll also find burgers and sausage rolls, as well as a few keto-friendly products.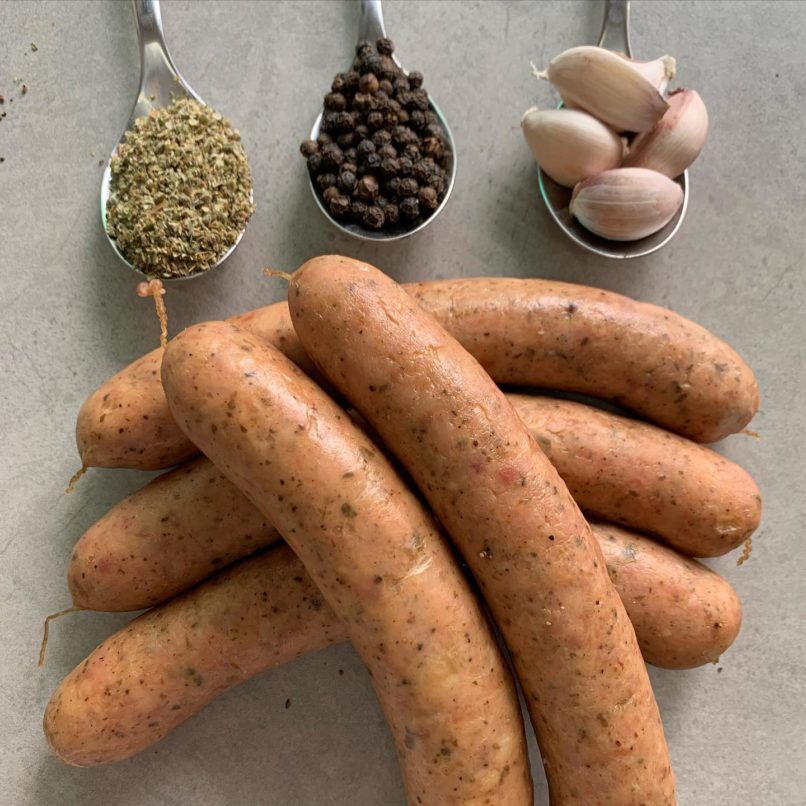 Cold cuts for cool cats
Two of our favourite spots to dine-in, bring the party home with truffle salami and country pate from El Mercado, or French saucisson from Cagette. Whilst both offer a great European selection to enjoy in-house, we couldn't write this piece without special mention of their deli counters.
Speaking of deli counters, do not miss the one at VIVIN Grocery. Whilst they also sell different cuts of meat and poultry, we're big fans of their dried duck breast selection, as well as chorizo and different types of salami. For lazy people, you can just opt for one of their sandwiches topped with the good stuff, too.
For a Thai meat supplier, opt for Romkwan if you're on the hunt for pork. Using a slow smoking technique, they have various interesting cured meats to choose from, be it comforting honey smoked bacon, or snazzy pork jowl pancetta and duck prosciutto.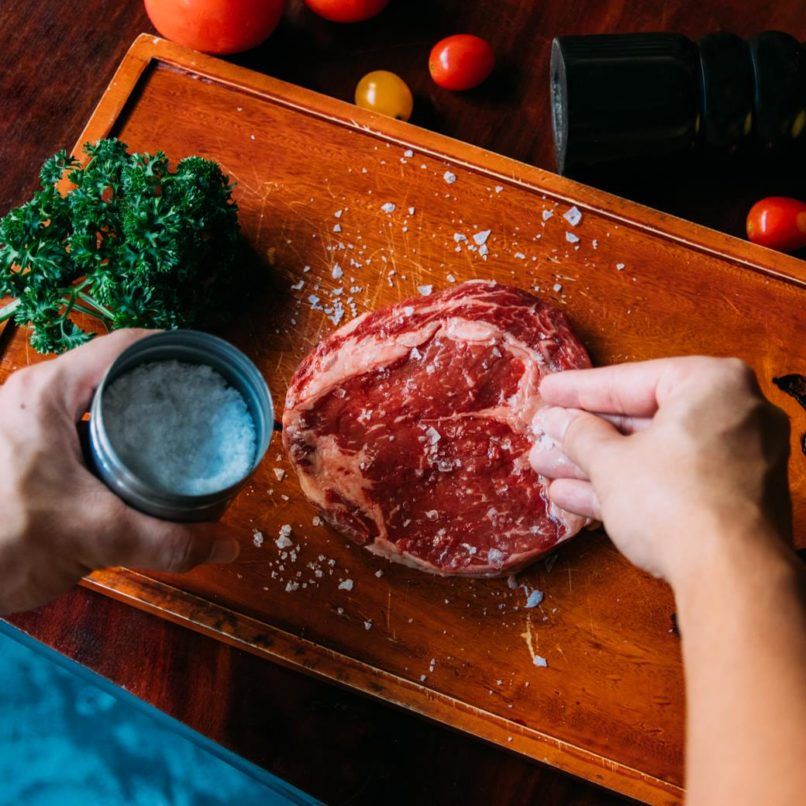 Just some good steak really (cooked)
For fear of ruining a good piece of meat in your home kitchen, brave the outdoors and try these steakhouses and restaurants, or order a cooked meal from them directly.
A super trendy one on our list, we've long loved Saladaeng's The MeatChop, a "steak bar" that prides itself in serving the best local and imported meats. Choose which cut you prefer and then add sides and sauces, or go all out and get a tomahawk with all your friends. Right now, The MeatChop is also doing a lunch combo delivery starting at THB 290, which is also worth checking out.
A contemporary wood charcoal grill and rotisserie, back in the day you could probably find us at Cocotte for brunch. Beloved among the expat community, they are equally famed for their Australian wagyu tomahawk, as well as their porterhouse and tenderloin black Angus. Featuring a series of classic sides (and great desserts) to choose from, it's a nice option for a cheat day.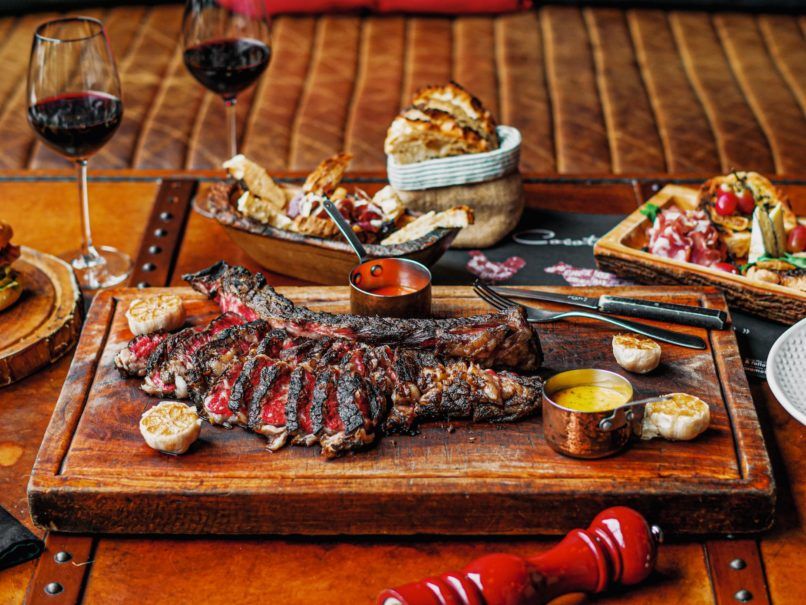 Le Boeuf cooks French-style steaks, served the classic way with sauce, (unlimited) fries, and a green salad. Often spotted on the 'grams of Bangkokian foodies, there's a certain Parisian bistro vibe about this place, which — alongside tender pink beef strips — seems to be its central appeal.
Of course, we couldn't complete this list without mention of Argentinian steak. El Gaucho prides itself in being a contemporary and specialised Argentinian steakhouse, covering all T-bone, filet, rib-eye, and New York strip loin on its menu. We particularly also like their Argentinian starters (who can resist a beef empanada?) as well as the option of sharing platters.
If the trek and climb to Sukhumvit feels too far for you, Don Asado in Yen Akart is also another fantastic Argentinian steakhouse option. Their set menus come with plenty of choices, and the atmosphere here is very warm and homey — as if you've been teleported to an Argentinian family home, even if only for a meal.