The genius, billionaire, playboy, and philanthropist himself is in town. Here are our suggestions of places to visit as Robert Downey Jr. spends some time in Bangkok.
I woke up this morning thinking it was just any other smog-ridden Bangkok day, only for my editor to tell me that Robert Downey Jr. is in town. Yes, you read that right: Tony Stark himself is walking the streets of Bangkok, apparently filming an upcoming HBO TV series entitled The Sympathizer in which he will co-star and also executive produce.
Doubting whether this is true? Unconvinced that people actually saw the real RDJ and maybe it was just a lookalike? Let IGNIV's chef David Hartwig put that all to rest.
[Hero image: Marvel/Disney]
So yes, RDJ is in Bangkok, so in true LSA tradition, we had to do an itinerary for him.
An itinerary for Robert Downey Jr. in Bangkok, based on his movies
Pay a visit to Hua Lamphong Station to see WWII Oppenheimer-era trains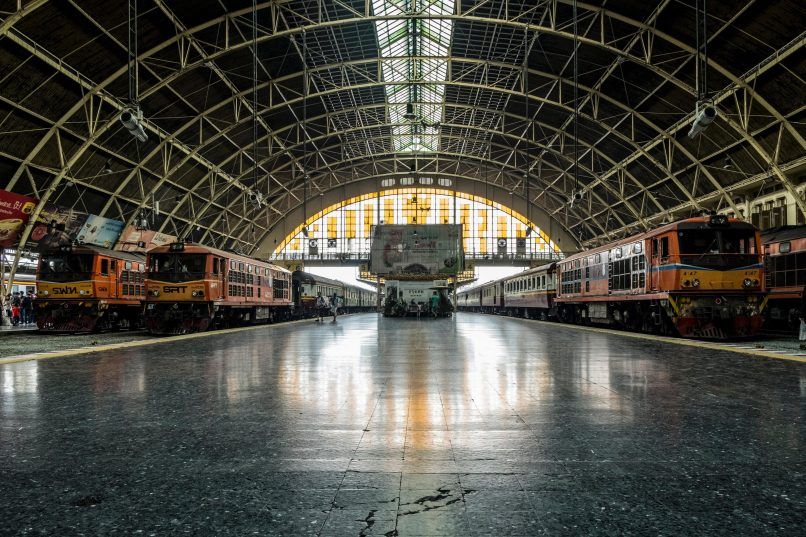 RDJ is set to appear in Christopher Nolan's next film epic, Oppenheimer, which revolves around the eponymous scientist who's been dubbed as the "Father of the Atomic Bomb". Bangkok has been modernising rapidly over the past few years, but he could take a little blast to the past at Hua Lamphong Station and admire the WWII steam trains that are there.
Head over to Mia for some vegan fine dining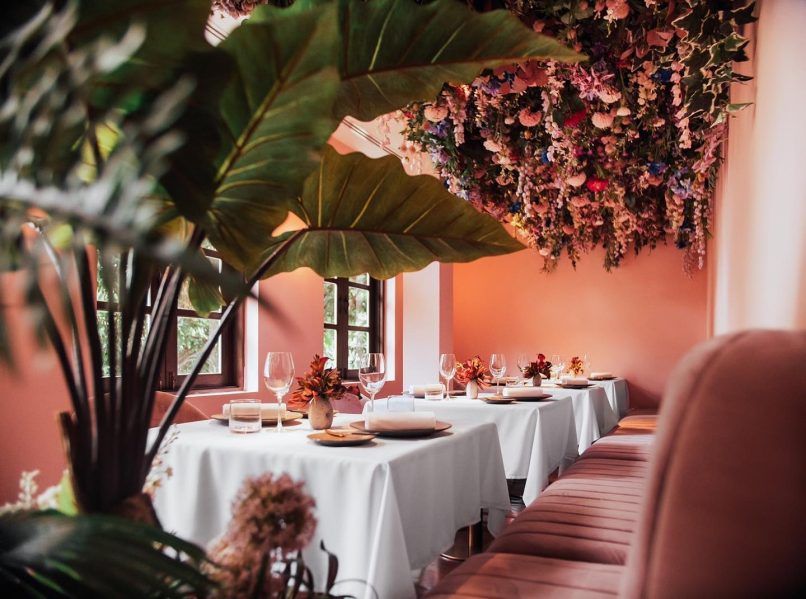 While many know him for being Iron Man, many aren't aware that RDJ is very environmentally conscious. He has taken many steps to live a sustainable lifestyle including going vegan and even making sure that the way his home is built is sustainable. He also launched The Footprint Coalition, an organisation that aims to reduce carbon footprint using technology. With this in mind, he'll certainly enjoy the vegan-tasting menu over at Mia. They're sustainable in both their practices and their dishes since they're plant-based, but on top of that, they have a ridiculously delectable menu.
Spend an evening of music and drinks at Crimson Room—maybe even revisit his Larry Paul and Charlie Chaplin roles by belting out a song himself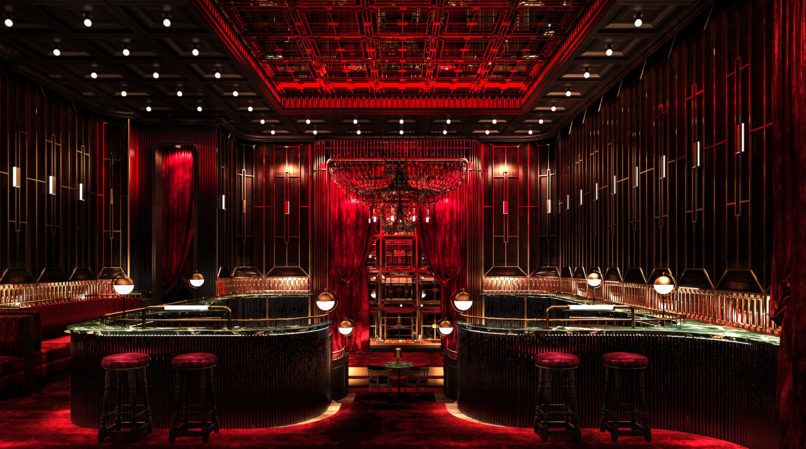 Yet another little-known fact about the prolific actor: he sings. Not only that, he sings very well. After all, you have to when you're singing alongside a legend like Sting. He also famously played the role of Charlie Chaplin and sang an emotional version of Chaplin's "Smile". Coincidentally, Crimson Room drips with 50's aesthetic and is filled night after night with amazing music. There's no better place to belt out a few tunes. Sure, they don't usually let anyone just sing, but Robert Downey Jr. isn't just anyone after all.
Attempt to talk to one of the monitor lizards at Lumphini Park a lá Dolittle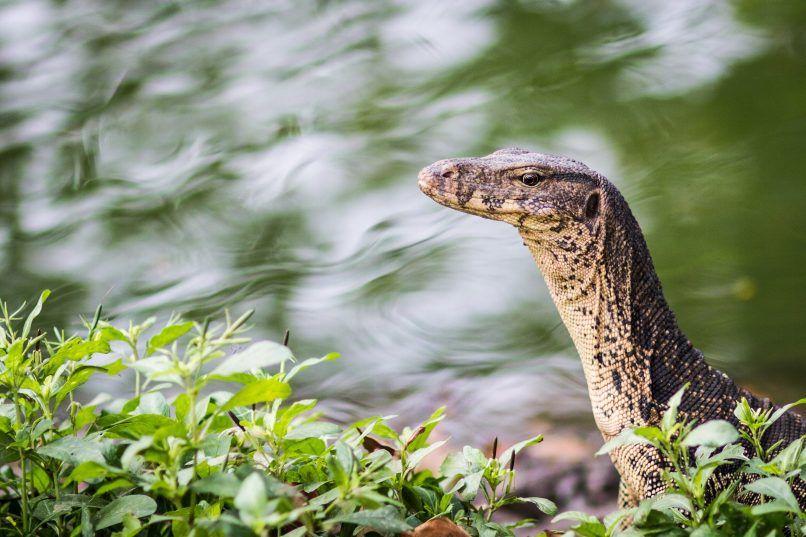 While Dolittle may not be one of RDJ's most well-known films, it was still light-hearted and fun in its own way. It also gives us an excuse to include Lumphini Park in this itinerary. The park is known for being home to a good number of monitor lizards who just lazily crawl all around. It makes foreigners freak out while locals are just used to it. Perhaps RDJ could talk to some of them, maybe ask if they take joy in freaking foreigners out?
Have a chill drink at OFTR while listening to the frequently played song "I Love You 3000"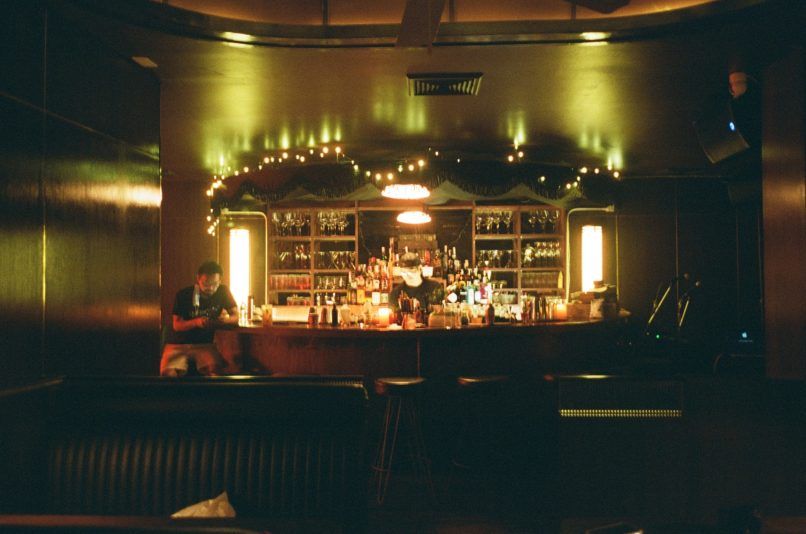 "'I Love You 3000' is a song?" Yes, it is. Indonesian-American Stephanie Poetri turned the iconic Avengers line into a vibey song chock-full of Marvel references. It's one of the favourites of OFTR, a bar with a love for film, which just makes it all the more fitting that it should be part of this itinerary. On top of that, it was RDJ himself who pitched the line to the Russo Brothers because it was something his kids would say to him, so it's definitely a must-visit.
Satisfy his sweet tooth with some Kad Kokoa chocolate because dark chocolate is rich in iron… you already know where this is going
Horrible pun? Sure. Really great chocolate? You bet. Kad Kokoa has made a name for itself as one of Thailand's premier chocolatiers, proving that local chocolates can be just as delicious as imported ones, if not even more. You don't really think of chocolates when you think about Thailand, but Kad Kokoa's creations are a must-try. Who knows? He may have already tried it since it's available at IGNIV. And after all, he is Iron Man. Dark chocolate is basically Iron Man's signature food… Okay, maybe not, but it is rich in iron. Just let me get away with this, please?