The Marvel legend is sharing his love for cars in his new upcoming Max show. Here's what we know about Robert Downey Jr.'s Downey's Dream Cars.
Genius, billionaire, playboy, philanthropist—and now, gearhead. At least, that's how Robert Downey Jr. describes himself in the trailer for his new Max (formerly HBO Max) show, Downey's Dream Cars. The 58-year-old actor is channelling his Tony Stark as he embarks on a journey of restoring classic American cars and giving them a new lease on life.
[Hero image: HBO]
Downey's Dream Cars: Robert Downey Jr.'s journey in restoring classic cars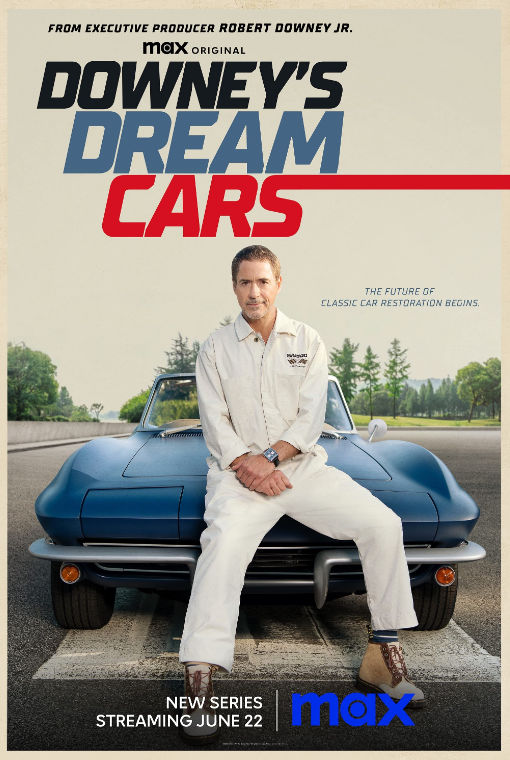 "The cars of the 60s and 70s just make your heart beat a little faster," Downey says in the trailer as the iconic Stinger Corvette speeds past. Judging by the trailer, Downey's Dream Cars will see the actor collaborate with a number of "folks" to help in restoring his collection of classic cars.
For his fans and those who follow him on social media, you'll know that Downey is very environmentally conscious. He founded a company called The Footprint Coalition, which tries to innovate ways of reducing carbon footprints using advanced technology. His sustainable ethos is also applied as he seeks to restore these cars. In fact, it was one of the driving reasons why he wanted to restore these cars.
"We are what we drive, and having amassed a formidable collection of classic cars over the years, I was a petrol-spewing mess. And a hypocrite, as I'd founded the Footprint Coalition in 2019 to scale technologies that mitigate climate change," Collider reoported him saying via a press release.
"Fortunately, I'm a bit of a dreamer. The last 3 years have been an experiment in hope, as I engaged the best and brightest minds to evaluate, educate, elevate, and decarbonize these vehicles in a way that demonstrates the limitless potential of creative problem-solving."
Downey's Dream Cars will premiere on Max on June 22 (no details yet on whether it will be available here on HBO Go and premiere on the same date). Watch the trailer below.