Last week, we went to the cinema to watch a movie and almost fell asleep. And it was amazing.
Taking a regular cinema experience to new, cosy heights, The Bed Cinema by Omazz opened early this month to a very warm reception. A collaboration between SF Cinema and renowned luxury bedding brand Omazz Thailand, it is a partnership that brings together comfort and entertainment in the most relaxing of ways. Read on what happened when we tried it out on opening day.
[All images courtesy of The Bed Cinema by Omazz]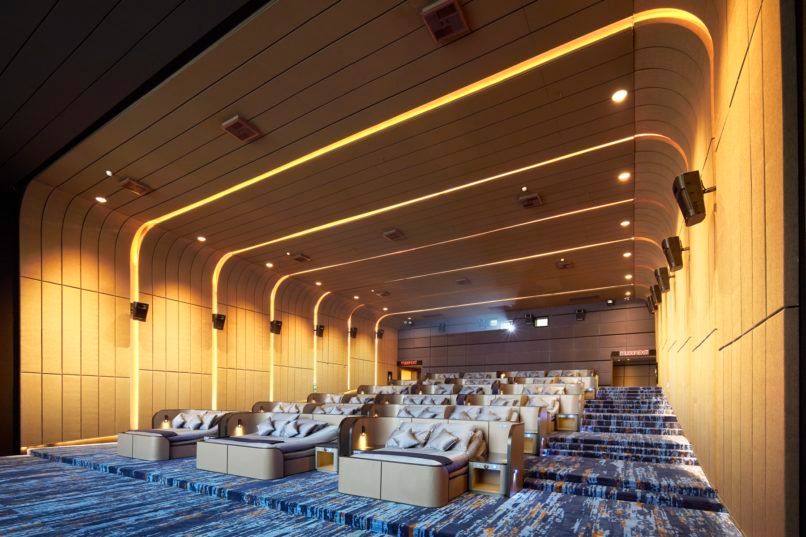 First things first: we're obsessed with the concept
If, like us, you love watching movies in bed, this experience really hits the mark.
But why go to the cinema when you can just stay in bed?
Think of it this way: it is an elevation of both entities. The bed is not any bed. It is an Omazz mattress fitted with their brand-own bedding (and changed for hygiene reasons after every single visit). The movie is not any movie, but a premiere blockbuster, hot hit Asian drama, or highly anticipated thriller. You've got Digital 4K cinema. You've got Dolby Digital Surround 7.1 sound. You're really living.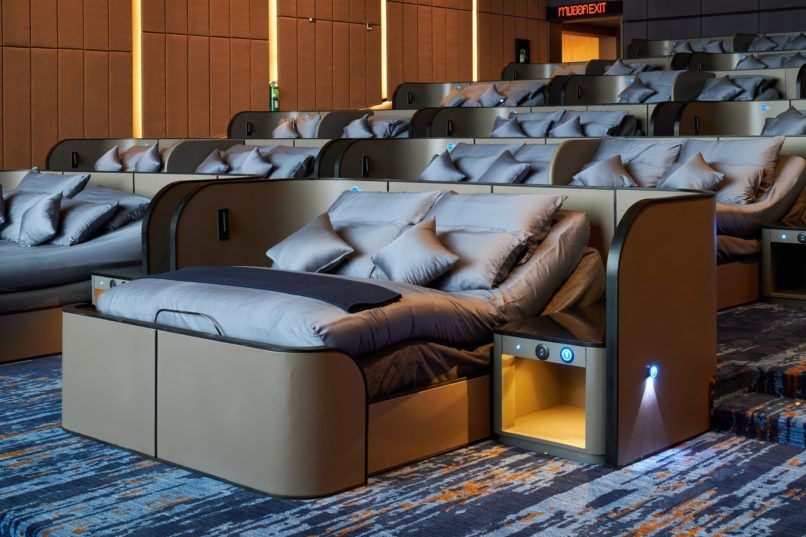 It's actually really, really comfortable
Firstly, you get options. If you're a couple (or just love the extra stretching space), you can opt for a Queen or King bed. If you're single (or just love watching movies alone), you can opt for a Twin bed. All options come with a bedside table and lamp for extra romance, and there's even a charging socket for your phone. You get a variety of comfy pillows, a blanket, and even slippers for your 'stay'.
But wait, there's more.
There's a difference between those snazzy cinema chairs or sofas that are wide and maybe recline at most, and the actual Omazz beds at The Bed Cinema.
Whilst we found the simple lie-down the most comfortable option, there is plenty to play with on these beds. The Omazz Adjusto remote allows for plenty of customisation, whether you want to move the head or foot sections up or down to your comfort, let the bed give you a massage (we love the 'wave' massage setting), or even let it shift into Sleep Mode, which is said to be the most comfortable position for snoozing.
As was charmingly explained at the conference on the opening day, "you could lie down and watch the movie, or you could fall asleep and let the movie watch you."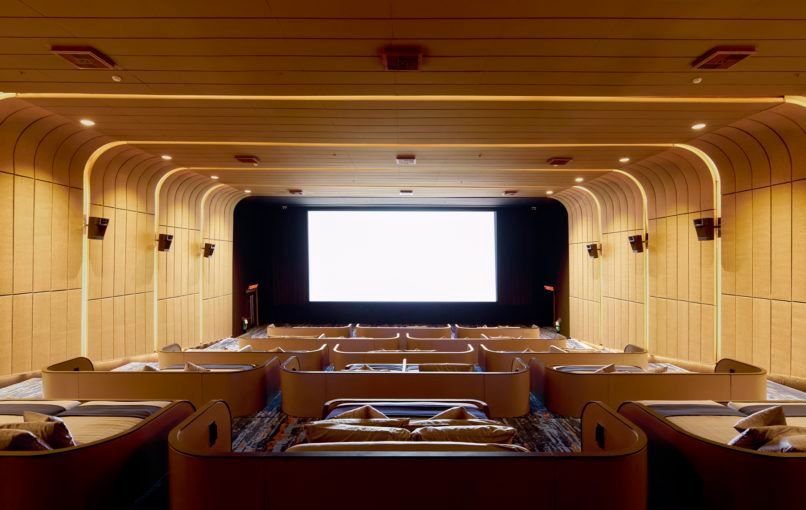 The snack game is strong
Let's face it. This is no ordinary cinema experience. And whilst we love popcorn (and just imagine: popcorn in bed), guests who indulge in The Bed Cinema experience also get to enjoy coffee, tea, soft drinks, and snacks in the lounge. Naturally, they prefer the term "living room," though.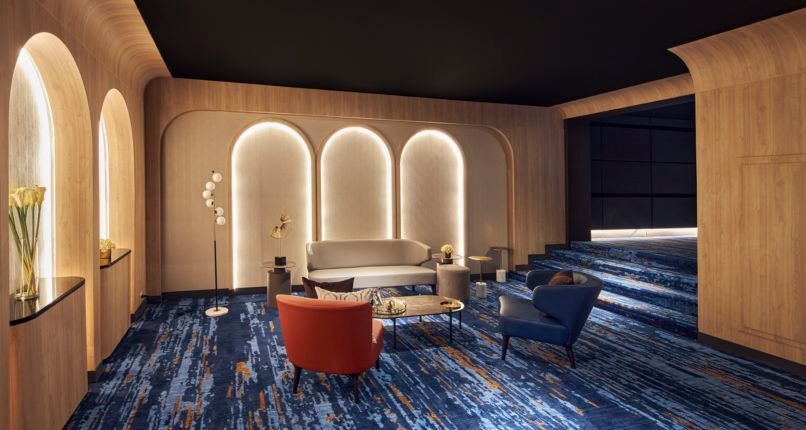 And the price point?
It's shockingly friendly.
From Monday to Wednesday, it's THB 900 per person, and from Thursday to Sunday, it's THB 1000 per 'seat'. The Twin Bed counts as one seat, the Queen Bed as two, and the King Bed as four.
The Bed Cinema by Omazz, SF Cinema, Central World, 999/9 Ratchadamri Rd., Pathum Wan, Bangkok.