In the 21st century where cafe hoppers are a thing and taken with as much of the same seriousness as bar hoppers, cafes have become an essential part of every millennial's lifestyle.
But with a boatload of cafes to cater to all tastes and standards, it can be a tough task to make a decision and pick one to go to. For lovers slash cafe-goers who are currently cruising the streets looking for a romantic spot to take – or spoil – your loved one, here's our list of romantic cafes in Bangkok for when you feel like swooning.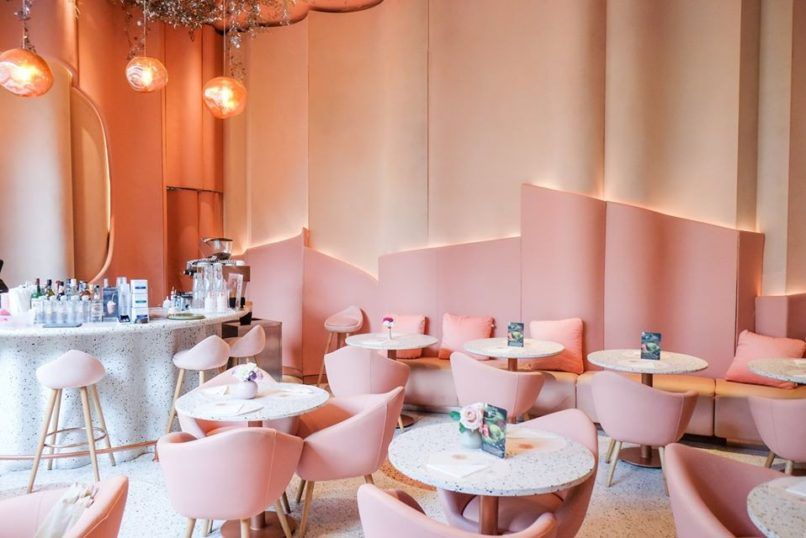 House Of Eden
When talking about romantic cafes, House Of Eden immediately tops our list. The pink-blasted café inspired by the mythical garden conjures a sense of illusional fantasy that makes this place so dreamy and marvellous. From pastel pink sofas and pink-painted walls to the use of a rose-gold palette throughout the entire shop, the House of Eden may appear to be what every girl pictures when she thinks about the princess tea house. So those who want to dine like a prince or princess, saunter over there and try the cafe's sumptuous feast of food, desserts, and drinks.
House Of Eden, 2/F, Groove, Central World; 2/F, Siam Discovery, +6662 420 7999; open: Mon-Sun, 10 am-10 pm.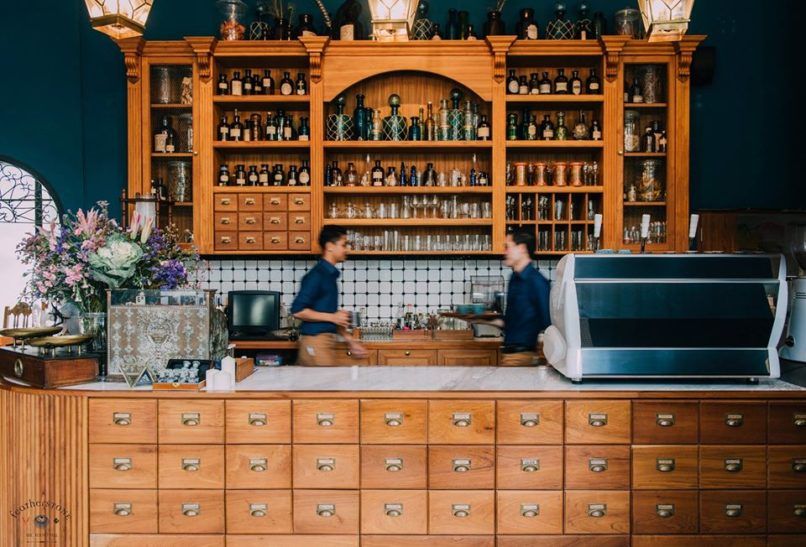 Featherstone Bistro Café & Lifestyle Shop
Although its apothecary theme does sound a bit freaky, Featherstone Bistro Café & Lifestyle Shop exudes dreamy vibes thanks to its mix of bistro decor and the sapphire-shade walls and retro windows. The French/Italian menu also boasts a selection of romantic fare fit for a date with your loved one.
Featherstone Bistro Café & Lifestyle Shop, 60 Ekamai 12, Bangkok, +6697 058 6846; open: Mon-Sun, 10:30 am-10 pm.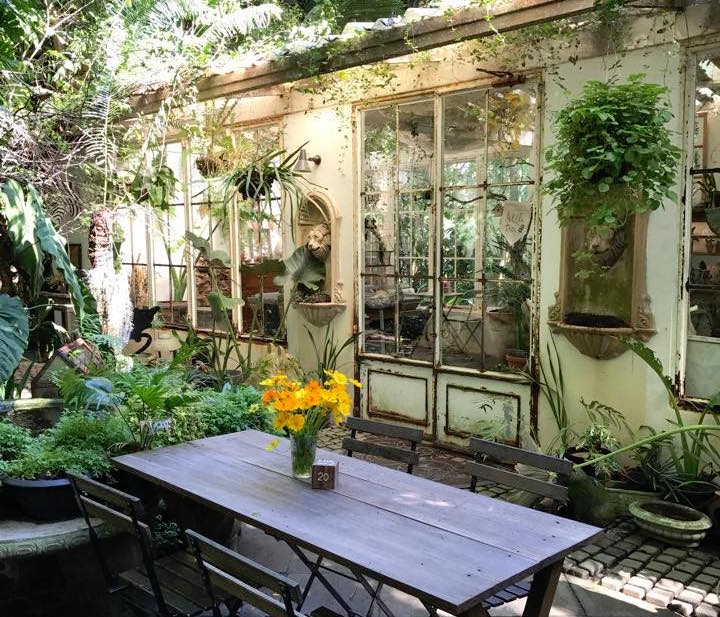 Little Tree Garden Café
Although Little Tree Garden is located on the outskirt of town, it's worthy of every minute driving out there. The cafe loaded with sweet Western-style delicacies is hidden in a private garden, with outdoor seating for lovers to get away from the concrete forest, and, instead, immerse fully in the essence of the woods.
Little Tree Garden Café, 43 Moo 5, Ban Mai, Sam Phran District, Nakhon Pathom, +6681 824 4119; open: Mon-Sun, 9 am-6 pm.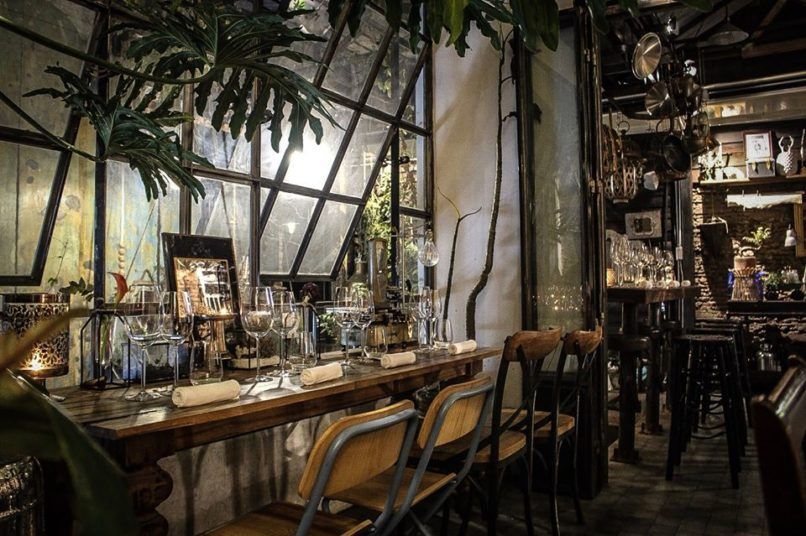 Wallflowers Café
Whether it's a date night or daylight coffee date, this flower shop slash café called Wallflowers is an ideal choice at all time. The jungalow-themed café is studded throughout with indoor plants and flowers, sweetened with the sugar high-making sight of a counter brimming with cakes and more cakes. Want a bouquet of blooms for your girl as well? Make this an all in one spot where you can dine, wine, and gift your better half some roses and daisies.
Wallflowers Café, 31-33 Soi Nana, Pom Prap, Bangkok, +6690 993 8653; open: Mon-Sun, 11 am-7 pm.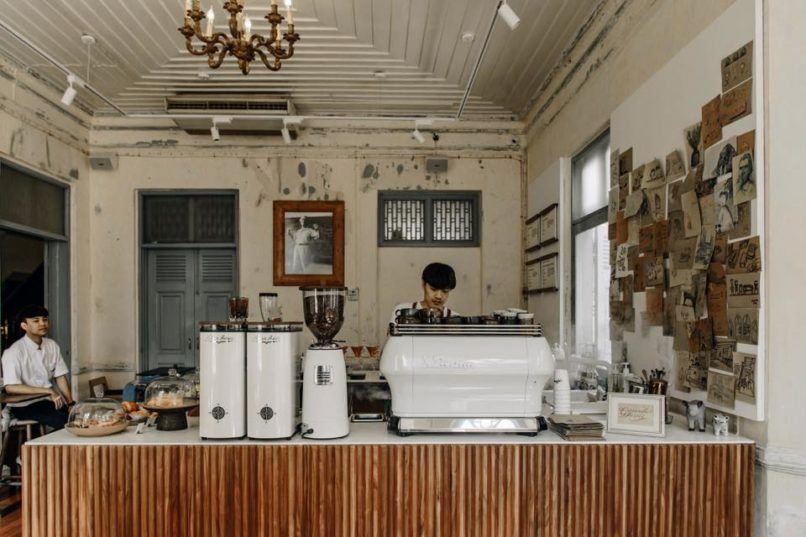 Craftsman Roastery
For couples who seek the traces of the past, the Craftsman Roastery should be in your itinerary. The part-cemented, part-wooden building of Silpa Bhirasri's House which once belonged to Thailand's prominent Italian artist a.k.a the founder of Silpakorn University, Corrado Feroci (Silpa Bhirasri) is also a home to Craftsman. It's a café and gallery where you can relish a good cup of coffee as well as appreciate the memoirs in pictures of the celebrated artist.
Craftsman Roastery, 153 Ratchawithi Road, Bangkok, +6665 234 0044; open: Mon-Sun, 7 am-8 pm.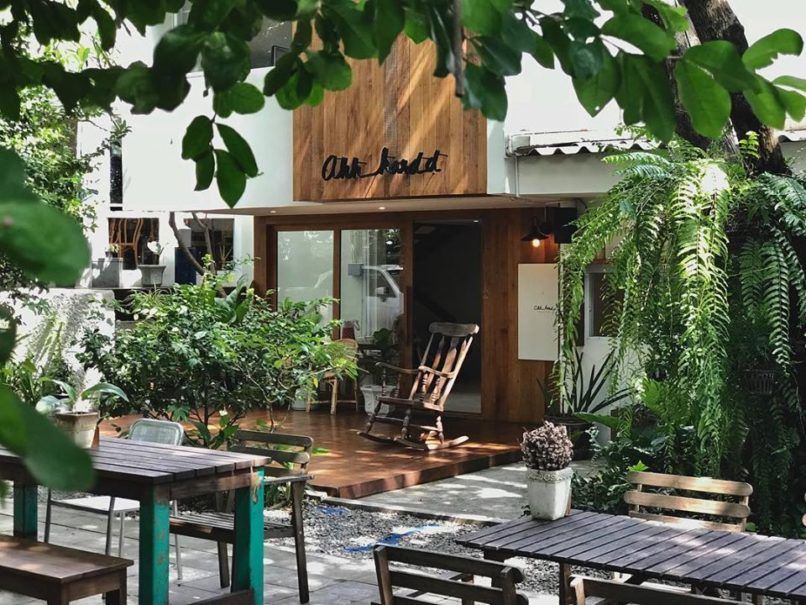 Ahh Kard D
Submerge yourself in a pool of pure air at Ahh Kard D which literally translates to "good air." Just like the name suggests, the tree—surrounded café situated within Soi Phibun Watthana 1 is your romantic escape from the city's smog and a spot to gorge on delicious family-style Thai meals as well as coffee and desserts.
Ahh Kard D, 200/1 Phibun Watthana 1 Alley, Khwaeng Samsen Nai, Bangkok, +6665 587 5595; open: Tue and Thu-Sun: 11:30 am-9 pm.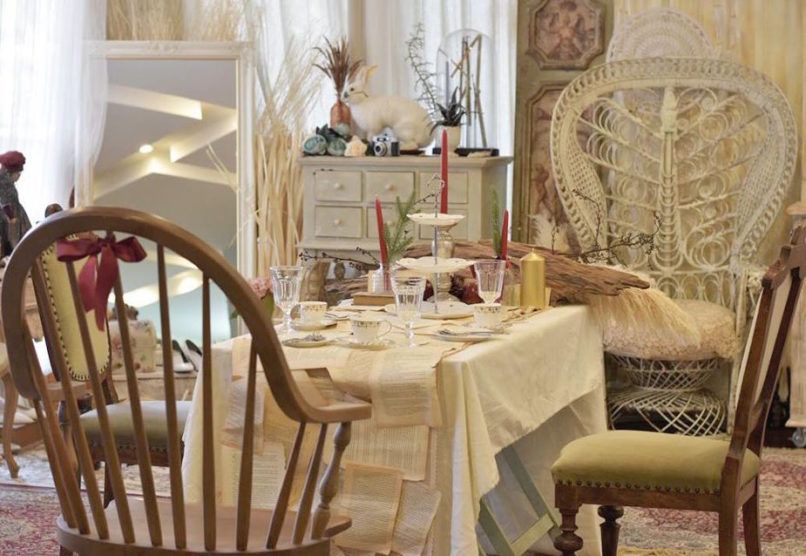 Chuanpisamai Café
Ladies who lowkey want to pressure your lovers — or gentlemen who are ready to put the ring on it — Chuanpisamai Café will get your message across. The wedding gown-renting studio also houses a small café within its vintage, wedding-themed outlet, churning out sweet confections, afternoon tea sets, and even substantial bites like pancakes, pasta, and sandwiches.
Chuanpisamai Café, 16 Rama VI Soi 30, Samsen Nai, Phaya Thai, Bangkok, +6695 554 0638; open: Tue-Sun, 9:30 am-7 pm.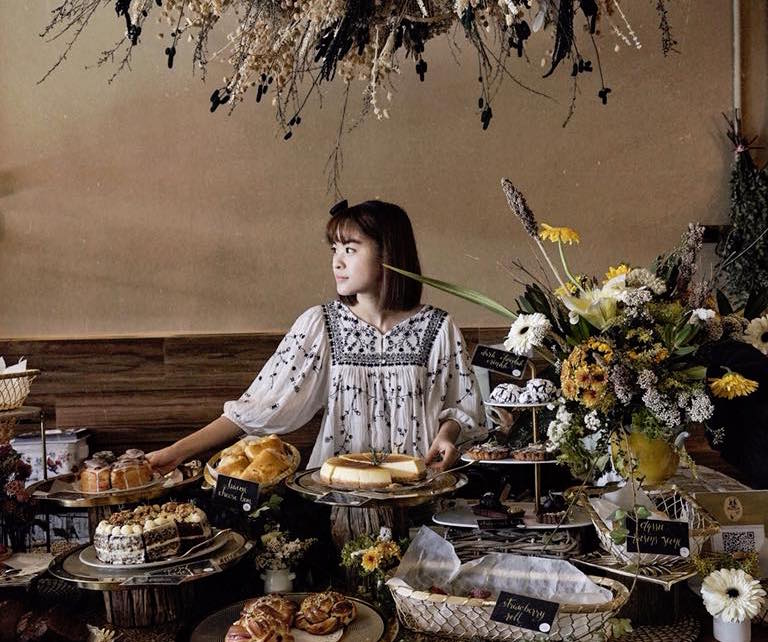 Forest Bake BKK
For lovebirds with a heavy sweet tooth, Forest Bake BKK doles out a repertoire of sugar-laden, soul-stirring cakes, pies, and pastries. The plant-dominated café also oozes out this serene and sweet sensation that will cosy you up once you step in.
Forest Bake BKK, 7 FL Central World, 999/9, Rama 1 Road, Bangkok, +6661 397 7077; open: Wed-Sun, 10 am-6 pm.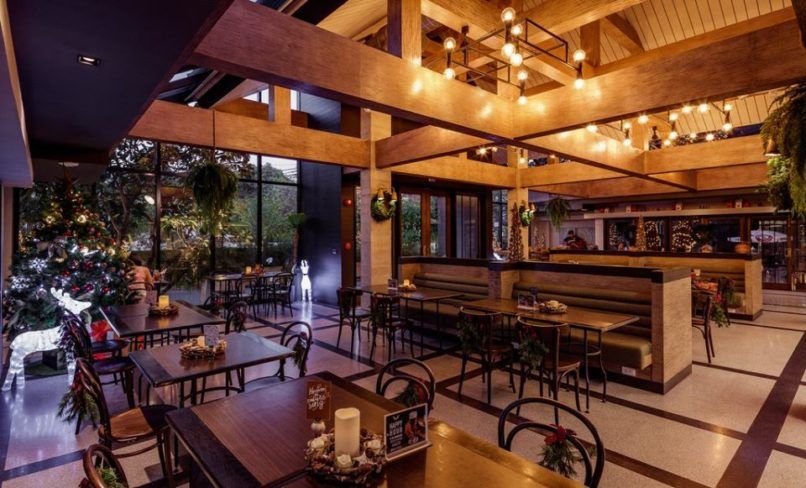 The Hub Cafe and Eatery
Let's admit it; booth seating is the thing that's designed for lovebirds. It's intimate, romantic, and exclusive. That's why The Hub Café and Eatery is meant to be your date night spot. The restaurant also serves a variety of cuisines spanning Thai, European, and American to cater to lovers of all food preferences.
The Hub Café and Eatery, 199/9 Seree 9 Road, Soi 4/1, Suan Luang, Bangkok, +6692 789 7181; open: Mon-Sun, 9 am-9 pm.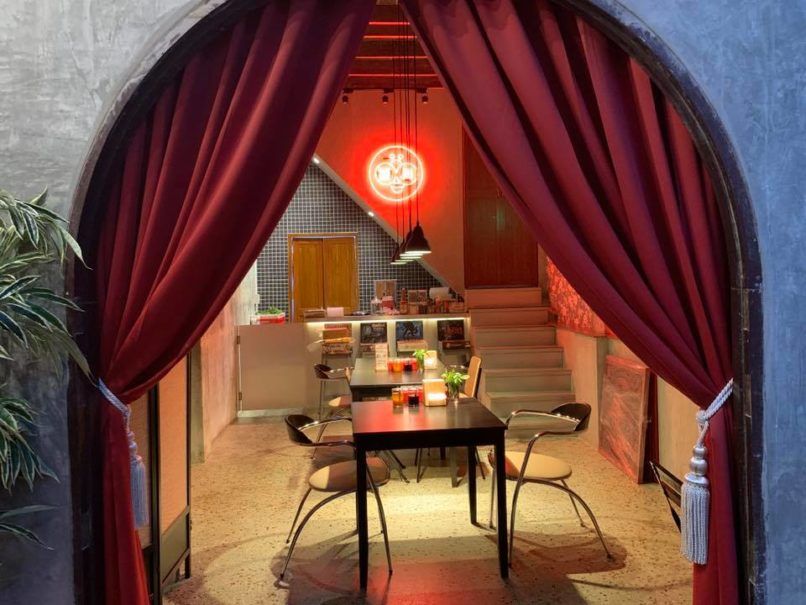 Jin Heng
For a more sensual setting to set the mood for your night, Jin Heng should be your go-to. The contemporary Chinese, neon-lit, red-blasted café welcomes lovers in for some simple yet sumptuous oriental fare like dim sum and stuffed noodle. There are also board games as activities while you enjoy each other's company as well as the food.
Jin Heng, 623 Soi Wanich 1, Bangkok, +6663 272 9263; open: Mon-Wed, 11 am- 5 pm; Thu-Sat, 11:30 am-5 pm.