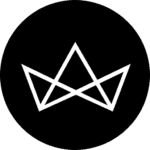 The 19th World Gourmet Festival brings a stellar chef line-up to Bangkok this September
After the launch of the first Bangkok edition of the Michelin Guide last year, there is no doubt that the Thai capital is quickly beginning to take its rightful place on the international culinary stage. This September, an incredible line-up of thirteen chefs from twelve Michelin-starred restaurants will set to take over the city with the 19th World Gourmet Festival held at the Anantara Siam Bangkok Hotel.
With chefs hailing from Korea and Portugal to the US and beyond, the week-long international culinary feast has quickly risen to prominence as a highly esteemed event in the calendar of any fine food lover. Bringing together some of the world's best chefs, wine makers, and like-minded foodies under one roof, it's a celebration of outstanding cuisines and superb wines right in the heart of the city.
Every evening, different chefs will be taking over the kitchen at each of the hotel's four restaurants, providing a one-of-a-kind dining experience. For the first time in the festival's history, guests will also be able to attend master cooking classes led by all visiting chefs, and gain an exclusive behind-the-scenes to see and taste exclusively prepared dishes from the World Gourmet Festival menu repertoire. With celebrity chef Bobby Chinn, sommelier Seju Yang, and London chocolatier Paul A Young making special appearances, it's an unmissable occasion for any self-proclaimed gourmet.
Taking place from 3-9 September this year, bookings for the 19th World Gourmet Festival are essential, and can be made via the festival website, where a more detailed overview of events and prices is also available. As a quick sneak peek of what's to come, click ahead for a roundup of the stellar chef line-up (and some of their signature dishes), and start making those reservations today.