There's probably nothing more universally loved than ice cream. But the cold, creamy, heaven-sent sweet treat might just need to become a little more inclusive. Enter: vegan ice creams. Some might cringe at the idea of dairy-free ice cream (can you even call it ice "cream"?), but perhaps they just haven't tried it. We've selected our top 5 vegan ice creams in Bangkok that prove you don't need milk and cream to make a deliciously indulgent cold treat. 
Good quality vegan ice creams are rare sightings in Bangkok. You won't find these at your usual supermarkets like Villa or Tops. Instead, they're often crafted lovingly and locally in small batches. Even better. A perfect treat while staying at home right now, you can order these decadent dairy-free ice creams through Line, Instagram, or Grab. Vegans, lactose-intolerants, healthy foodies – here are your hot summer cures. 
[Hero/feature image credit: Holly Jolly]
1. Hebe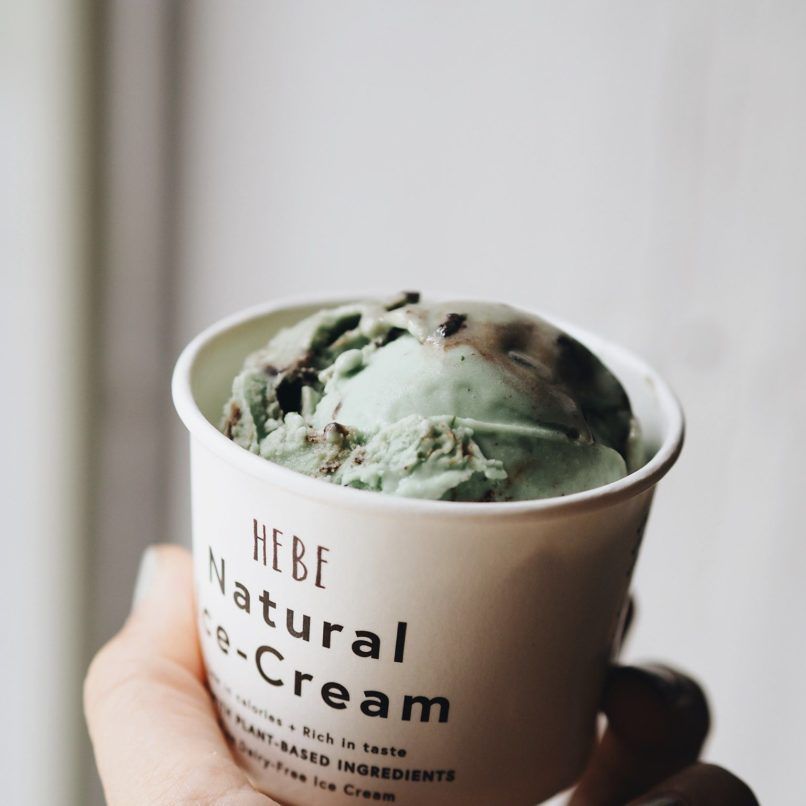 Named after the Greek goddess of health, nature, and longevity, there are no prizes for guessing what this brand puts at the centre of their values. Hebe's artisinal plant-based ice creams use only natural sweeteners from organic cane, almond oils, and their plant-based milks. They also have a completely sugar-free flavour, the 'Naked Chocolate'. Their ingredients list may look super healthy, natural, and clean, but their flavours are unbelievably decadent. Full, rich, creamy –  flavours such as 'Mighty Matcha' and 'Viva Violet' will make you wonder why other ice creams needed milk at all. 
Order through Line, Food Panda, or find them at Broc & Co, Sukhumvit 49.
2. Alt. Creamery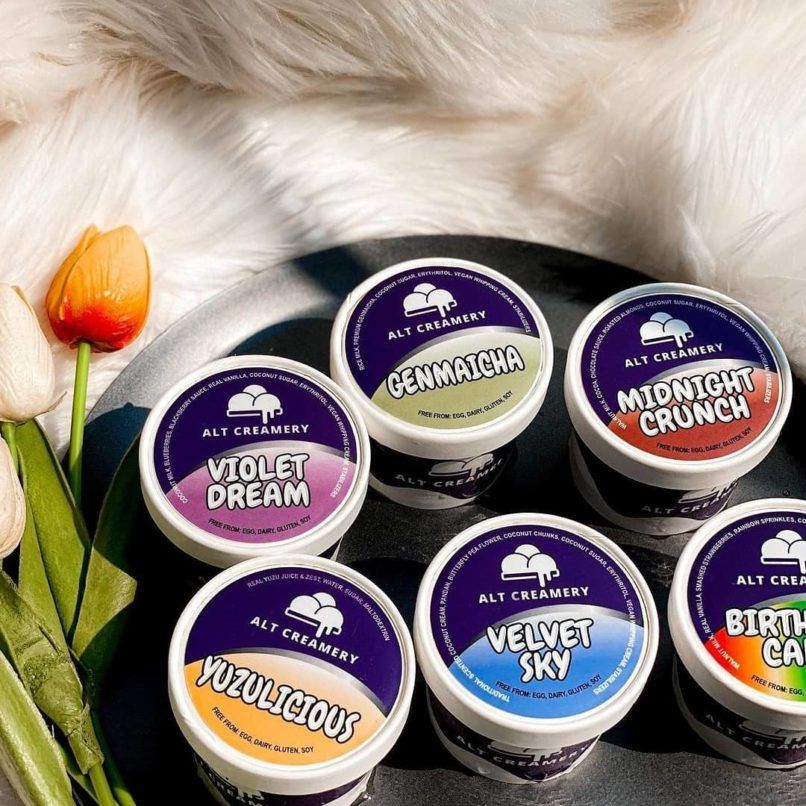 Big on creaminess and richness, this "alternative wholesome ice cream" serves up 6 flavours of dairy-free, soy-free, egg-free, gluten-free, and low-calorie decadence. Alt Creamery definitely one of the most inclusive ice cream brands, which means everyone can enjoy their Yuzulicious, Midnight Crunch, or Birthday Cake flavoured ice creams. It seems impossible, but these clock in at only around 100 calories per cup.
Order through Line, Grab, or find them at DearTummy, G/F Iconsiam. 
3. Holly Jolly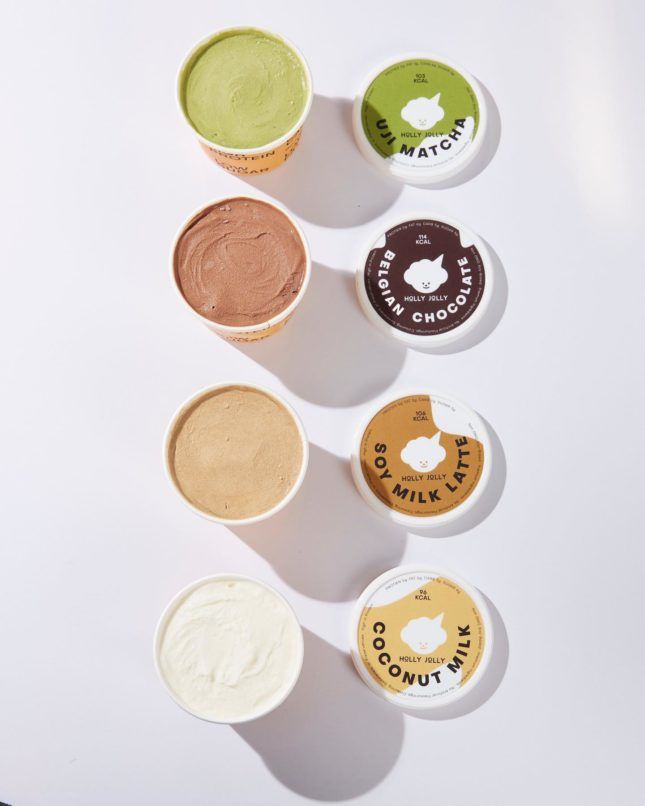 Sure, you might miss out on a little protein if you're cutting out dairy. But Holly Jolly's dairy-free ice cream has got your back, adding non-GMO soy milk and soy protein isolate to their creamy cold treats to give you an extra hit of 4g of protein per cup. It's got fewer calories (only around 100 calories per cup), less sugar and fat than your typical ice cream, too. Their flavours range from Vanilla Strawberry Crumble to Sea Salt Nut Brittle. Delicious ice cream that's good for you – what's not to love?
Order through Line or find them at Vistro, Sukhumvit 24.
4. Buono Gelato Plus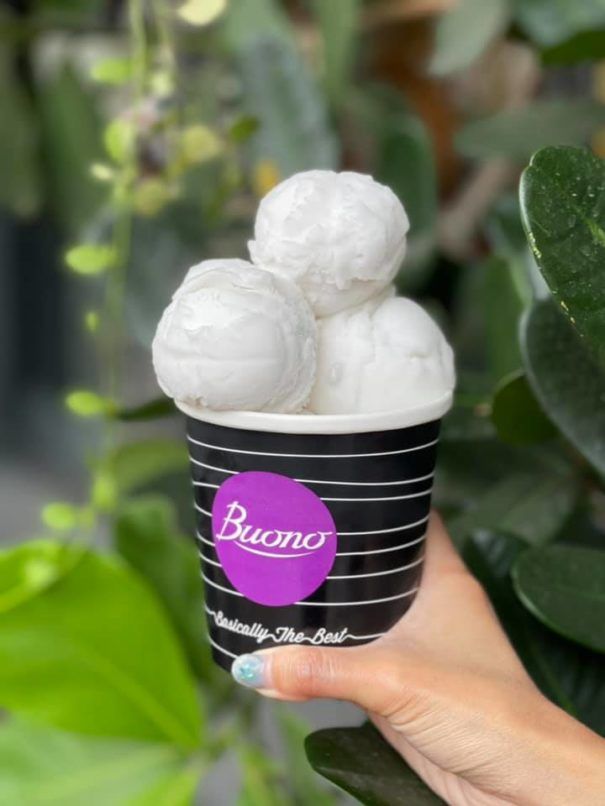 This is an ice cream that's not only dairy-free, but also free from all of the top 8 allergens. Super inclusive and super indulgent, these ice creams don't back down when it comes to creamy, rich flavours. And there are loads to choose from. Cold Brew Coffee is one of our favourites, but Pistachio or Bubble Tea flavour are also not to be missed. What's more, they don't just make your usual cups and pints of gelato – get your vegan and allergen-free sweet fixes in the form of mochi balls and macaroons too. This is plant-based heaven right here.
Order through Line or Instagram.
5. Veganerie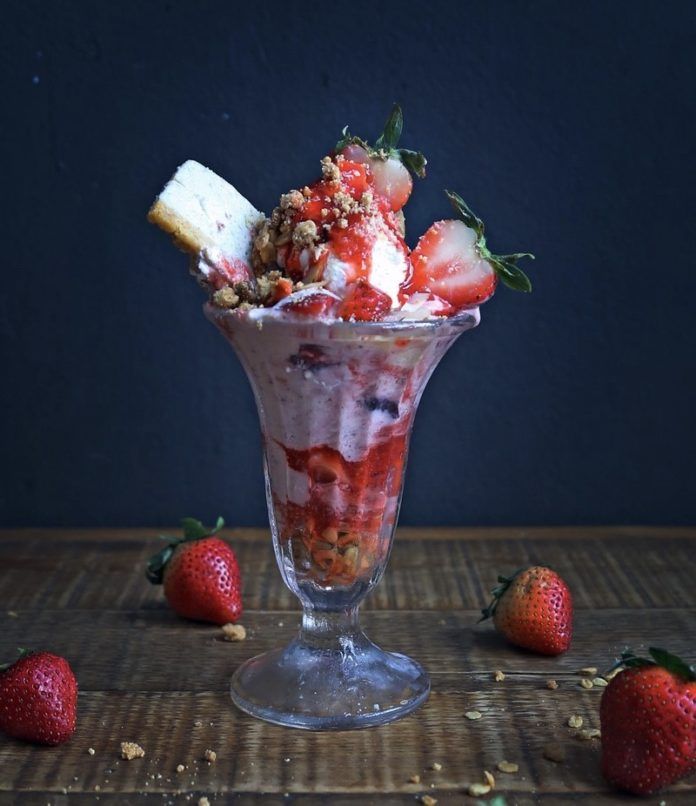 The cult Bangkok vegan restaurant chain also makes their own dairy-free ice creams. And they're just as good as the food there. Putting a genius vegan spin on classic old favourites like Strawberry crumble, Dark Chocolate, or French Vanilla means you can get dairy-free alternatives without any of the extra frills or fancy flavours. Just simple, familiar ice cream that anyone can enjoy.
Order through Grab, Food Panda, or at any Veganerie branch.