Drinks and delicacies — these two will always hit all the right notes.
They are what we crave for breakfast, the essentials for lunch, and on our mind for dinner. Most important of all, they are the must-haves for a little afternoon pick-me-up or midday indulgence session. But if you're a little tired of your usual coffee joints, we've curated a roundup of newly-opened cafes that deliver ultimate caffeinated satisfaction along with a side of sweet fulfilment. Here are five new Bangkok cafes you should check out this October.
[Featured image credit: Hintcoffeel; Hero image credit: Unsplash/Nathan Dumlao]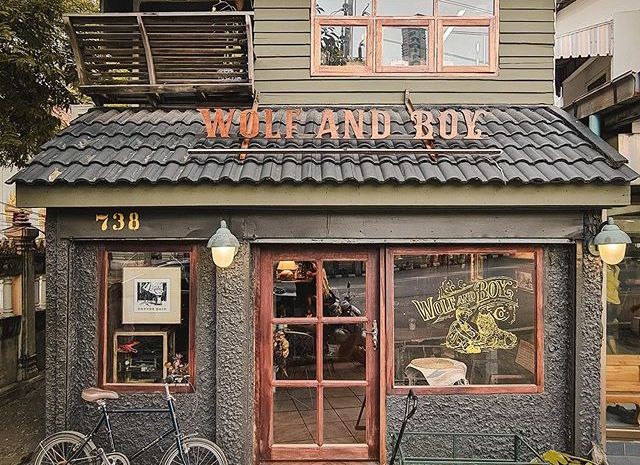 Wolf and Boy
Not only will you get handsome eyewear here, but Wolf and Boy is also home to decent brews and a painting studio. The multi-purpose space is dedicated to hand-crafted glasses from two hip brands (Feaw Vintage and Half Frame). Part of the venue is also devoted to Teeprang Studio where amateur artists can learn everything from graphic to web design and painting.
Wolf and Boy, 738 Charoen Nakhon, Bang Lamphu Lang, Khlong San, Bangkok, +6682 789 2626; Open: Mon-Sun, 12-9 pm.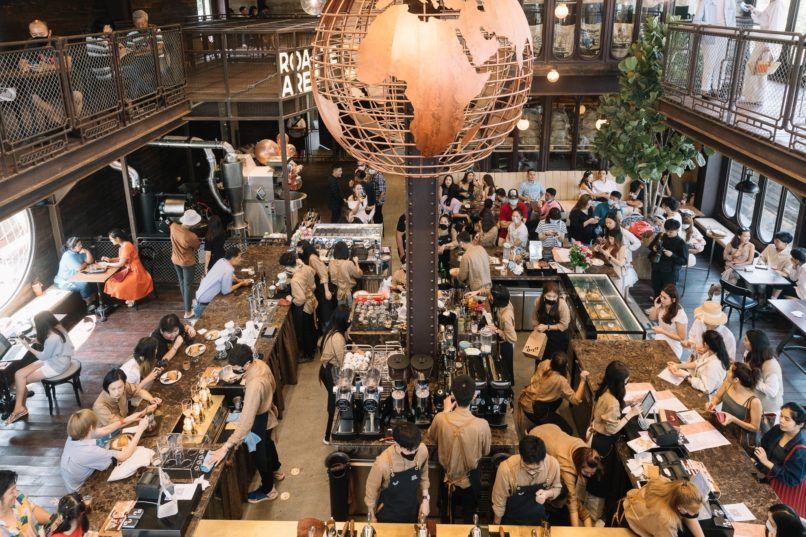 NANA Hunter Coffee Roasters
For coffee aficionados who wants to catch up on the world's coffee scene, NANA Hunter Coffee Roasters offers up over 37 types of beans sourced from different parts of Brazil, Yemen, Kenya, Ethiopia, Papua New Guinea, Thailand (Naan, Chiangmai), and more. However, what is otherworldly about this place lies in the ambience and decor. The barn-like space is dubbed in a black-copper hue with a colossal metal globe sculpture set under the ceiling above coffee counters where a lineup of expert roasters whip up your beverage. Online shopping and workshops are also available for buying premium beans and learning how to crank the most flavours out of them.
NANA Hunter Coffee Roasters, 288 Phran Nok-Phutthamonthon, Bangkok, +6665 919 3991; Mon-Fri, 7 am-6 pm and Sat-Sun, 8 am-6 pm.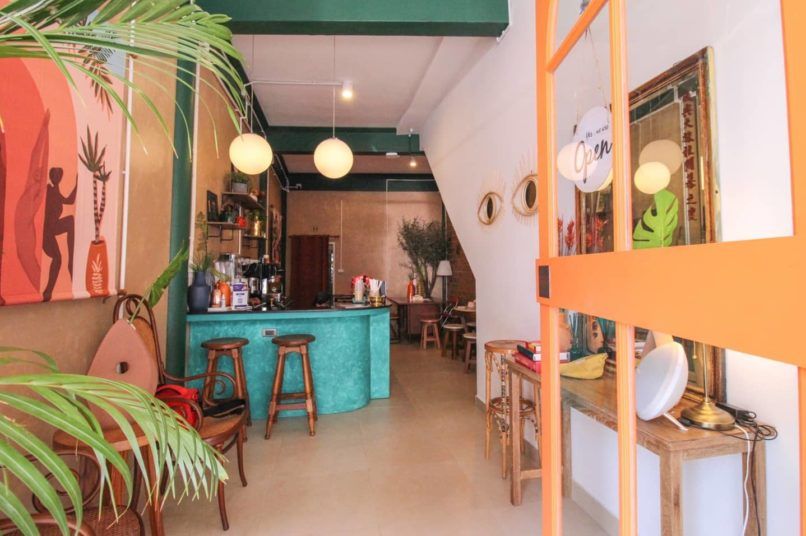 The Open House Hostel & Café
A day where you need a bit of sunshine accompanied by wake-you-right-up brews, The Open House Hostel & Cafe set in the Nana-Yaowarat area is a place to be. The establishment will enliven your humdrum afternoon with its sun-orange walls, jungalow design, and a range of coffee and sweets. For cafe hoppers in much need of a staycation, The Open House can also give you a cosy stay, aside from the caffeinated pleasure.
The Open House Hostel & Café, 587-9 Maitri Chit Rd, Pom Prap, Pom Prap Sattru Phai, Bangkok, +6681 614 1020; Open: Wed, 7 am-7 pm; Thu-Fri, 10 am-7 pm; Sat, 10:30 am-7 pm; Sun, 9 am-7 pm.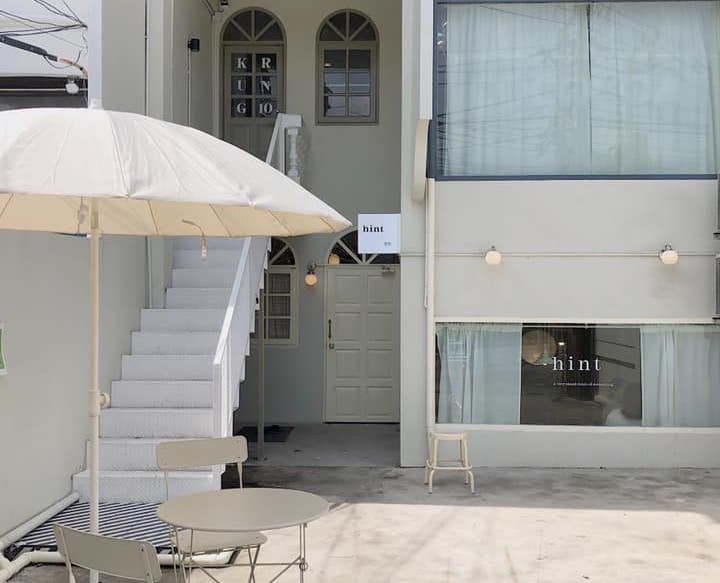 Hintcoffee
For a burst of minimalist feels, Hintcoffee will not disappoint. The all-white coffee house boasts a clean and calm aura thanks to the white-splashed building and minimal interior and outdoor decors. It's the type of place that does not shy away from being humble, simple, and high-key minimal. French-style confectionery is also up for grabs along with an Instagram-worthy range of java.
Hintcoffee, 168 Krung Thonburi 10 Alley, Khlong Ton Sai, Khlong San, Bangkok, +6698 363 0933; Open: Tue-Sun, 9 am-4:30 pm.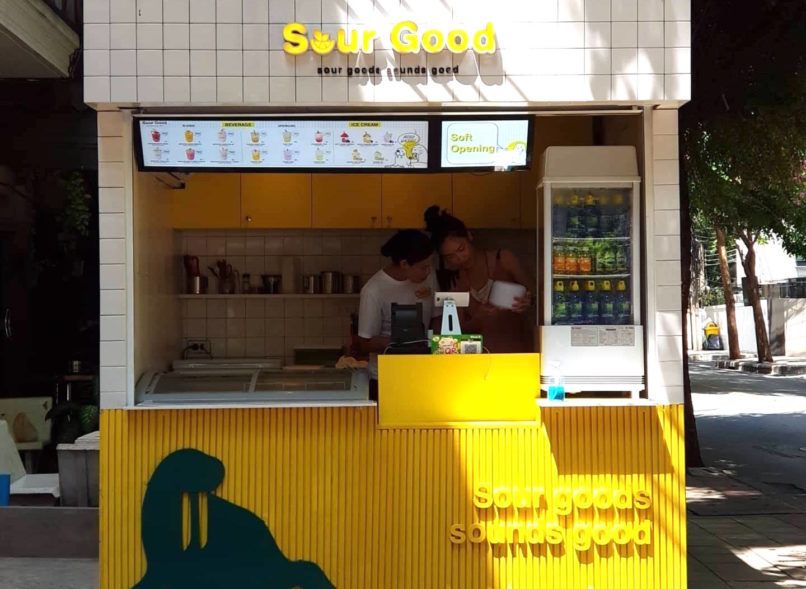 Sourrgood
Need a boost to flavour your day? Sourrgood can give you a punch of brightness and acidity through their repertoire of fruit-based beverages. Although it does look like a typical commercial drink chain, the small yellow-basted stand is not toying with their menu. It's brimming with items like smoothies, sorbet, and sparkling drinks – all made from real fruit and juice, not fruit artificial syrups. Must-tries include the Koichi Yuzu Sorbet, Smoothie Betty Berry, and Passion Honey Fizzy. Smoothie bowls are also available if you need more of a substantial bite. This place is as healthy as it is instagrammable.
Sourrgood, 25 6-7 Sukhumvit 26 Alley, Khlong Tan, Khlong Toei, Bangkok, +6685 140 0971; Open: Mon-Sun, 10 am-7 pm.