Drinks and delicacies — these two will always hit all the right notes.
They are what we crave for breakfast, the essentials for lunch, and on our mind for dinner. Most important of all, they are the must-haves for a little afternoon pick-me-up or midday indulgence session. But if you're a little tired of your usual coffee joints, we've curated a roundup of newly-opened cafes that deliver ultimate caffeinated satisfaction along with a side of sweet fulfilment. Here are five new Bangkok cafes you should check out this March.
[Featured image credit: Orange Bliss Cafe; Hero image credit: Unsplash/Natanja Grün]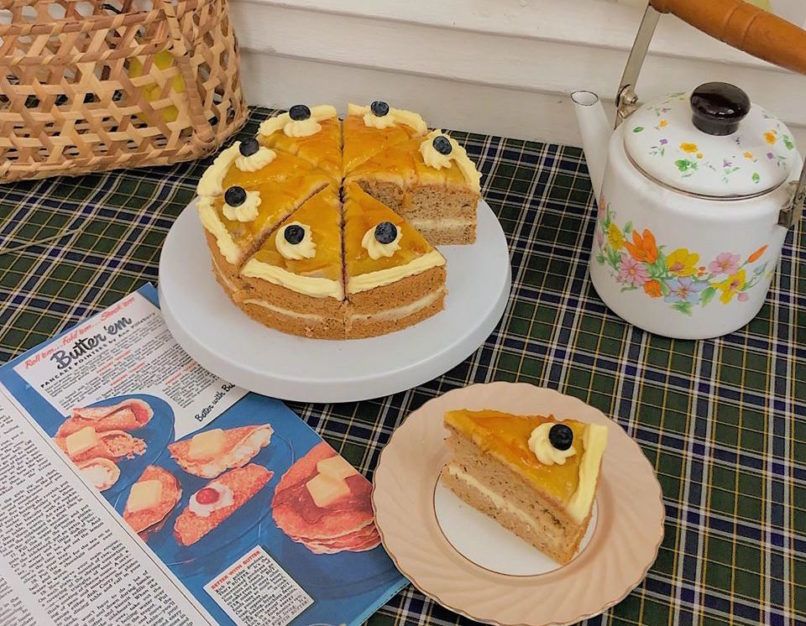 Cafe SOU
Cafe SOU (which stands for 'Cafe Story Of Us'), is basically an edible narrative of the family owner — the menu is made up of staple sweets baked and eaten in their own home kitchen. The home-turned-café venue is also studded throughout with a mix of decor and furniture picked by each member of the fam. Hence, the café emanates a charismatic yet cosy vibe, very much like that of a grandma's home. Their selection of old-school cakes will make you want to swoon until the last sweet bite.
Cafe SOU, 72 Charoen Nakhon 7 Alley, Bangkok, +6694 885 8999; open: Sat-Tue, 11 am-6 pm.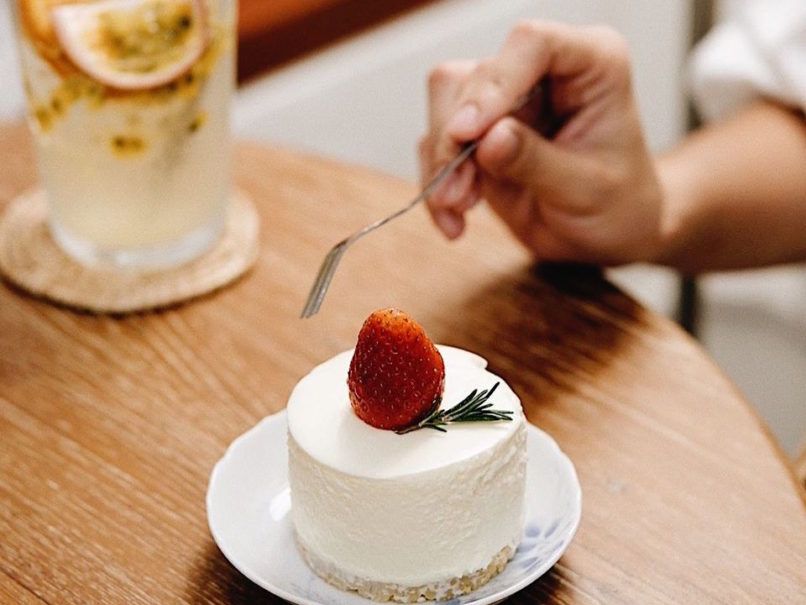 Orange Bliss Cafe
For dessert devotees, joyful moments come simply from taking a bite into sugar-laden cakes and cookies, perhaps with a smoothie or nitro coffee on the side. Orange Bliss Cafe has all of this on offer. Head over there for a blissful blast of sweetness and caffeine. The menu items here are injected with fruity notes from tropical fruits for a splash of bright flavours and playfulness.
Orange Bliss Café, 202, orange Bliss Cafe, Bangbon 4, Bangkok, +6697 921 2463; open: Mon-Fri, 7 am-7 pm; Sat-Sun, 8 am-6:30 pm.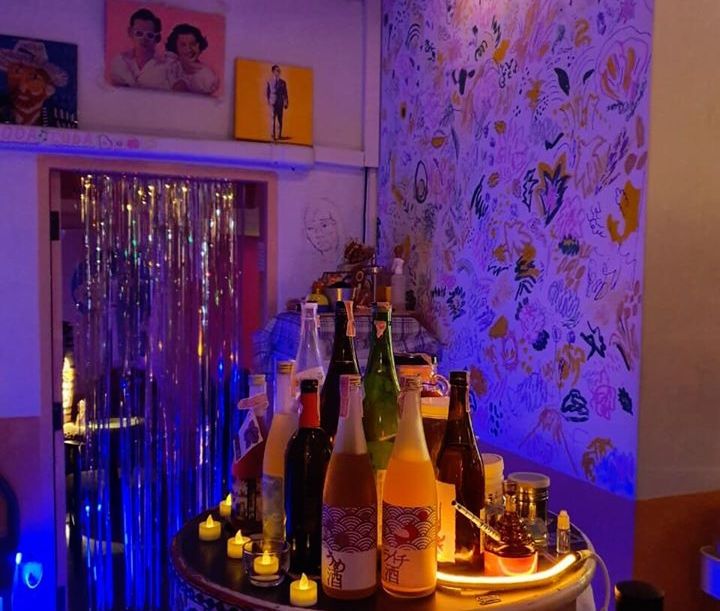 FRUIT BAR – The Social Club
An avocado-focused café by day and fruit liqueur bar by night, Oh Vacoda Café is now turning their pastel space into a sensual neon-lit bar every Friday, Saturday and Sunday night, doling out scrumptious drinks spiked with fruit liqueur and umeshu, a Japanese liqueur crafted from ume fruit. Those hankering for a hip spot to hide from your hectic schedule, hit up FRUIT BAR for a glass or two.
FRUIT BAR – The Social Club, 1/1 Soi Ari Samphan 4, Phaya Thai, Bangkok, +6680 569 7892; open: Fri-Sun, 6 pm-12 am.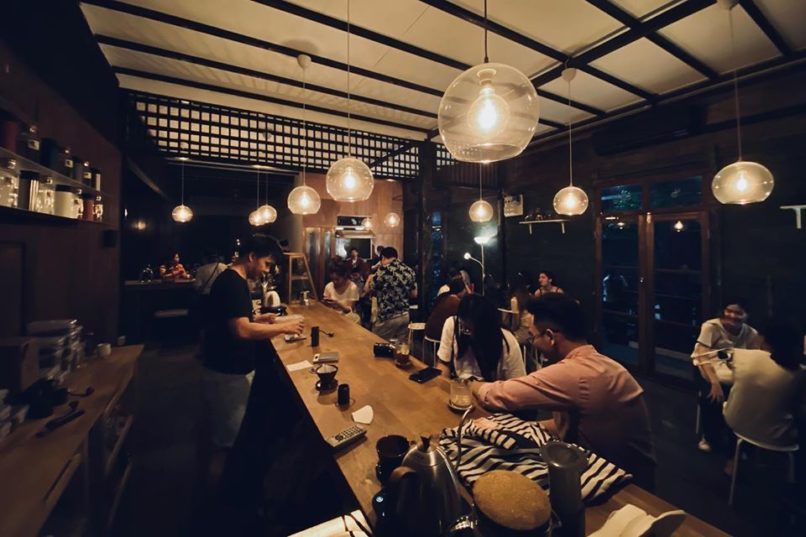 Mother Roaster
Fans of the 70-year-old barista of hole-in-a-wall Mobidrip x Mother Roaster at Hua Lumphong: rejoice. The barista grandma is now serving up quality cups at her new, bigger, and cooler space under the name "Mother Roaster" over at Talat Noi. The wood-built cafe oozes out a sensation of home touched with a Thai-style old school vibe.
Mother Roaster, 1172 San Chao Rong Kueak, Talat Noi, Samphanthawong, Bangkok, +6661 216 2277; open: Tue-Sun, 10 am-6 pm.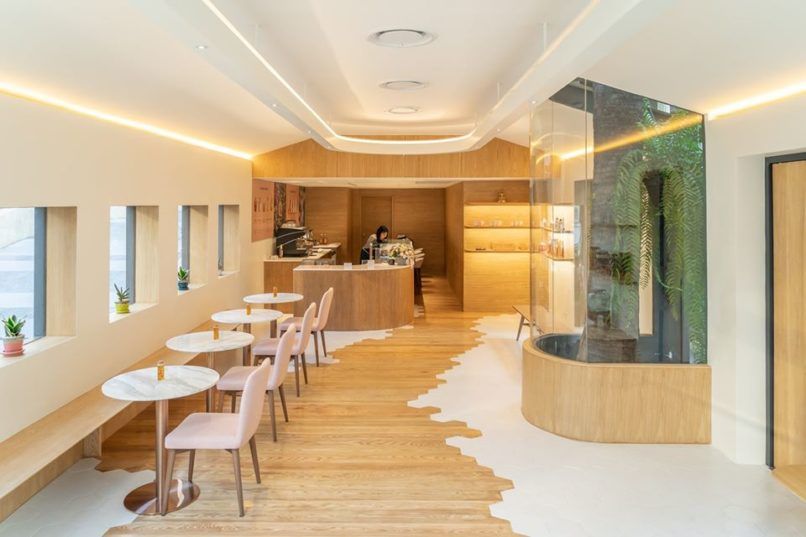 Honeyful Cafe
Honey bees would be happy living here ­– as would honey eaters. So for those who love devouring the sun-golden liquid in any form, Honeyful Cafe is the spot to be. The honey-centric venue boasts a setting mimicking honeycomb with colour hues of yellow and orange, as well as a menu with a strong focus on a variety of infused honeys. Think, matured longan honey, house-made lavender-infused honey, and apple blossom honey.
Honeyful Café, 19 Sukhumvit Soi 24, Bangkok, +6680 279 0877; open: Mon-Fri, 8 am-8 pm; Sat-Sun, 9 am-9 pm.