Bangkok's food scene never moves at a slow pace. The city is often — if not always — hungry for the latest and greatest in dining.
With a slew of new restaurants popping up every month, Bangkok is becoming one of the best culinary landscapes food lovers could ever dream of living in. From a stellar food court and omakase restaurant to a boat noodle haunt, here's a list of new Bangkok restaurants to wine and dine at this November 2020.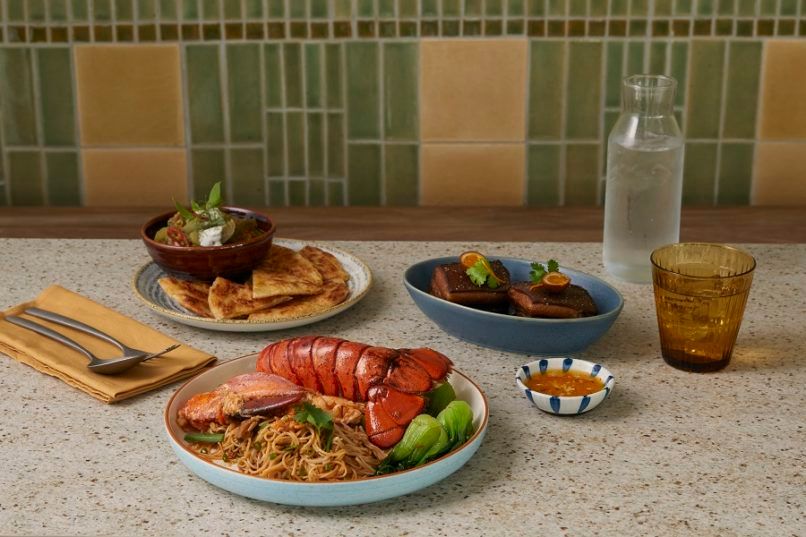 JAM JAM Eatery & Bar
The brains behind the city's famed Appia, Peppina and Soul Food Mahanakorn, Paolo Vitaletti and Jarrett Wrisley are now again causing buzz through a repertoire of palate-wowing, multi-cuisine fare over at their new all-day-dining haunt, JAM JAM Eatery & Bar. It's located within the ASAI Bangkok Chinatown, with a menu that follows a farm-driven concept, highlighting what blooms and blossoms each season. Must-tries include the Chinatown Benedict (THB 350), ASAI Acai Bowl (THB 320), Cacao-braised Pork Belly (THB 280), and The Bangkok Brownie (THB 250).
JAM JAM Eatery & Bar, ASAI Bangkok Chinatown, 531 Charoen Krung Road, Khwaeng Pom Prap, Bangkok, +662 220 8999; Open: Mon-Sun, 6:30-2 am.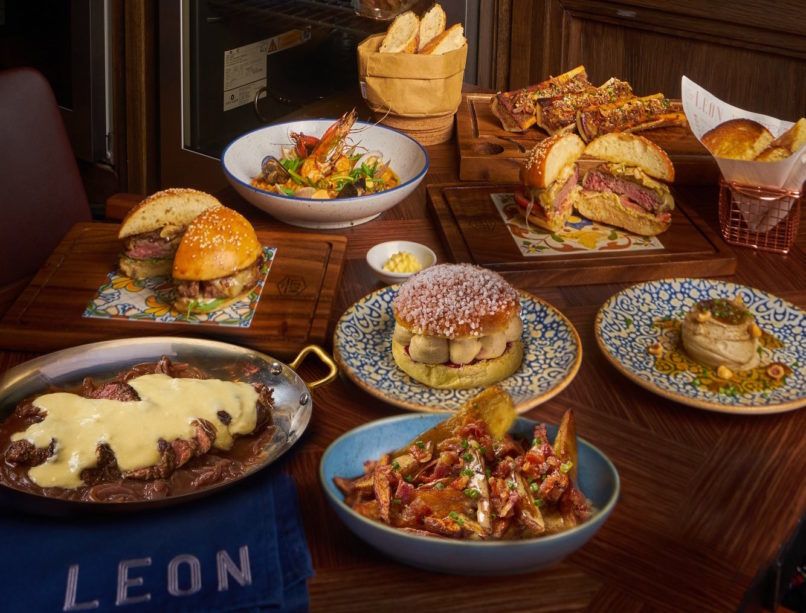 LEON By Cocotte
LEON's philosophy reads: "If age is just a number, how many days aged will your cut be? From 30 or 60 days, discover this world full of flavours."
Sure not to disappoint, the new steak and burger restaurant, LEON By Cocotte, is all about churning out mouth-walloping, meat-packed dishes, with a highlight on dry-aged meat and also organic produce sourced from Chiangmai. LEON's Signature Steak (THB 890) is highly recommended, composed of black Angus tenderloin served showering in cheese fondue and shallot gravy sauce. We also hear great things about LEON's Foie Gras (THB 690), a burger packed with a real punch of creamy succulence from pan-seared foie gras and foie gras cream. Definitely worth a try.
LEON By Cocotte, G FL, EmQuartier, 693 695 Sukhumvit Road,  Bangkok, +662 269 1000; Open: Mon-Sun, 10 am-10 pm.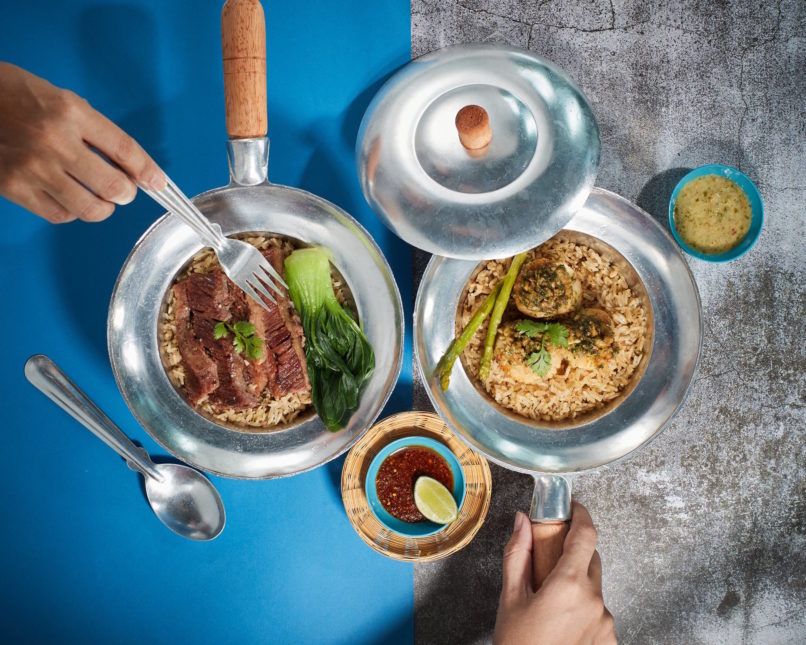 Thai Taste Hub Mahanakhon CUBE
For a food court with stellar upgrades, look no further than the Thai Taste Hub Mahanakhon CUBE. Situated within Mahanakhon CUBE, the new cool-hip dining hall features over 12 eateries with big names like Pad Thai Fai Ta Lu, Phed Phed Hey and more, to serve up real-deal local deliciousness at an affordable price point.
Thai Taste Hub Mahanakhon CUBE, 96 Naradhiwat Rajanagarindra Road, Silom, Bang Rak, Bangkok, +662 677 8721; Open: Mon-Sun, 10 am-8:30 pm.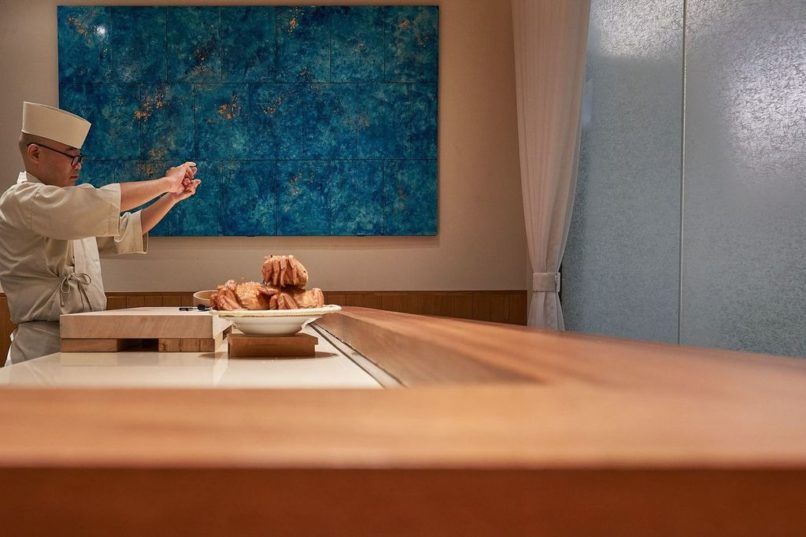 Sushi Cyu Ryo
Omakase lovers: this one should be your next move. For omakase in a more contemporary light, Sushi Cyu Ryo won't disappoint as their seasonal menu is laden with a boatload of pristine ingredients imported from Toyosu Market, Japan. Get ready to feast your eyes – and taste buds – on classic Japanese dishes spiked with modern twists. Premium teas seasonally sourced from artisanal tea farmers during each season are also available for pairing, as an alternative to the more conventional wine or sake pairing.
Sushi Cyu Ryo, EmQuartier, Helix Sky Dining, 7 FL, Bangkok, +6665 716 0450; Open: Tue-Sun, 12-2 pm for lunch and 6-10 pm for dinner.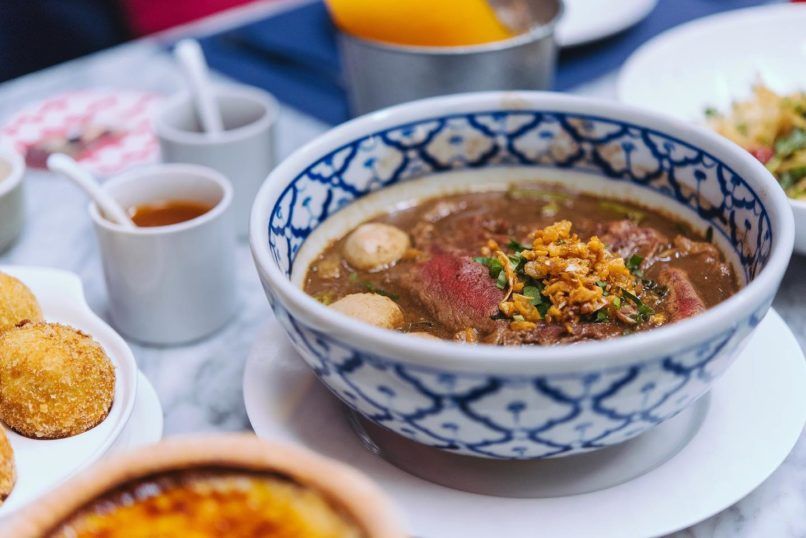 MaiMai Boat Noodle
From Le Jardin to MaiMai Eatery, the Thai-meets-Western restaurant which has long been part of the Peninsula Plaza Bangkok, has been rebranded into a new better-bolder  "maimai" concept, which translates to "new" in Thai. What gets us noodle heads excited even more is their new branch over on the 6th floor at ICONSIAM. For over decades, the brand has been known for its drool-inducing boat noodle. Here at the new spot, expect to gorge on the good old classic flavours but with an even wider selection to their signature boat noodle. The Beef Boat Noodle Hot Pot (THB 1,198) is highly recommended for a feast since it comes in a big pot fit for a group of two to three.
MaiMai Boat Noodle, 6 FL, ICONSIAM, 299 Charoen Nakhon Road, Khlong Ton Sai, Bangkok, +662 652 1399; Open: Mon-Sun, 10 am-8 pm.